So, these boys are too cute not to share! My friend Colleen had an adorable idea for Mother's Day…surprising her boys' grandma with these sweet pics we took today!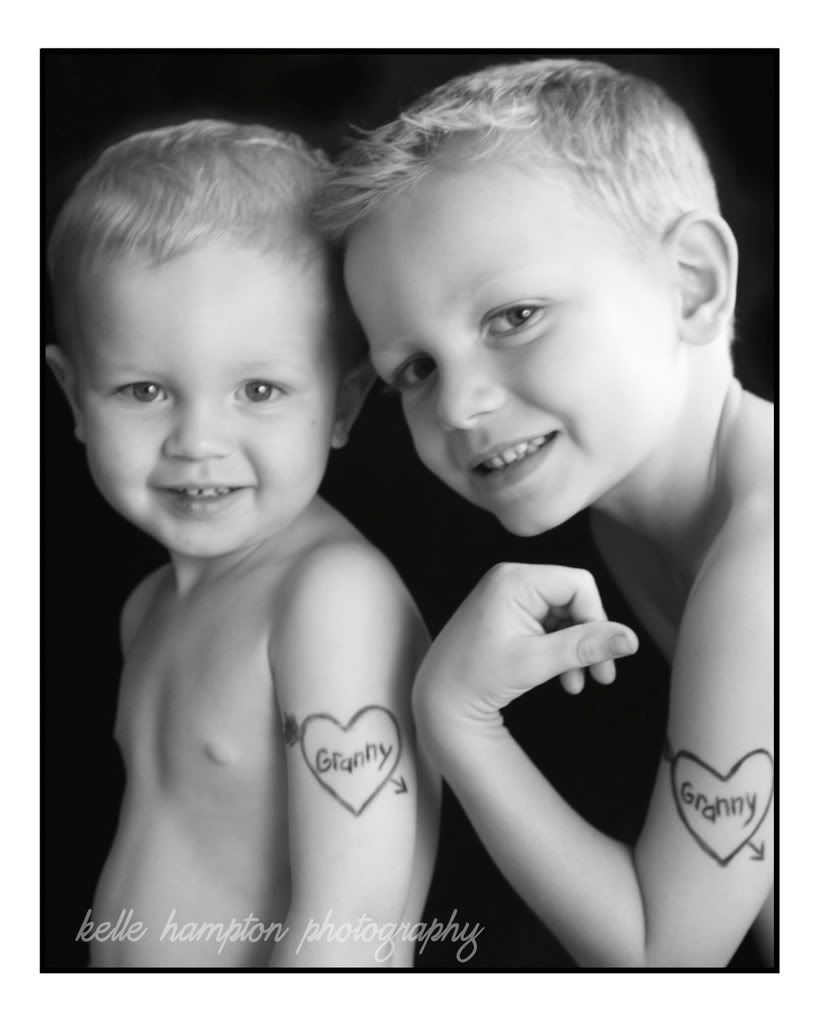 My favorite one 'cuz the cute look on Drew's face…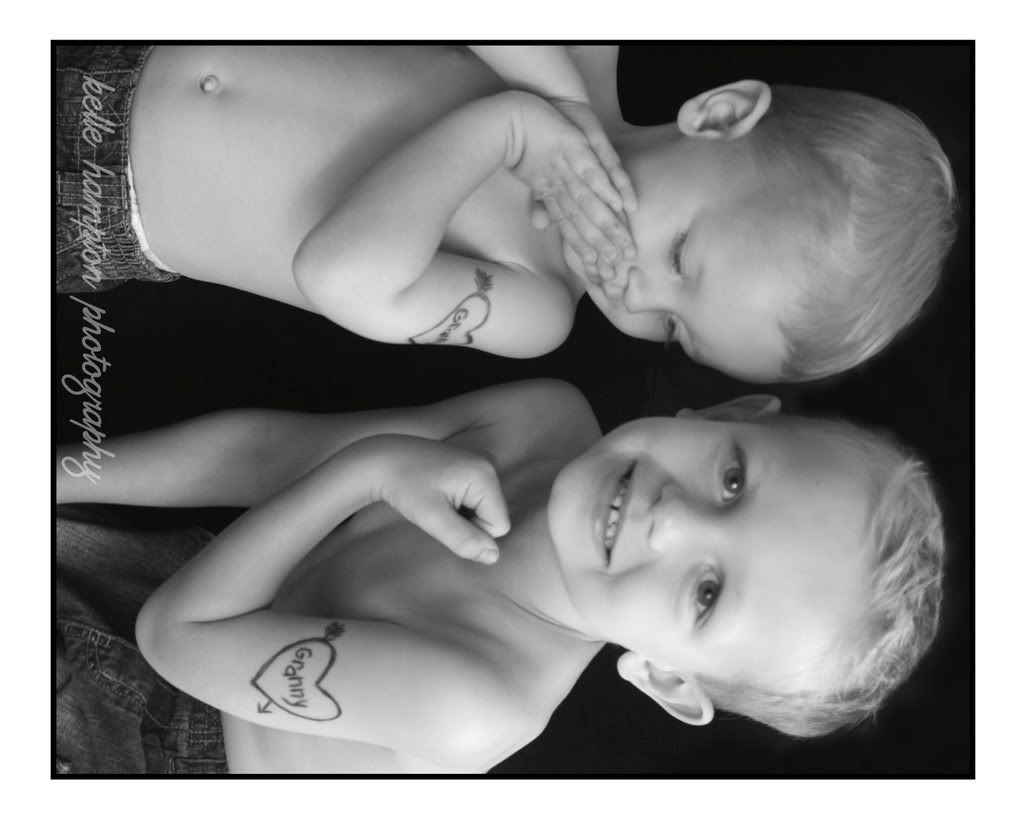 Thank you sweet boys for workin' the lense with those cute faces!
Oh…and look what Grandma Krissy sent in the mail for Lainey Love today…she MADE these sweet crocheted sandals! (nevermind the mark on her ankle from when we took her Robeez off!)