This post is sponsored by Audible.
I won't deny that I became a teacher partly because I wanted to read books aloud to my class. I mean, also so I could write on the chalkboard and decorate bulletin boards and, heavens, let's not forget about putting stickers on good papers and scribbling stars with red pens. But mostly, so I could read aloud. It's just that I had studied how teachers read books aloud for so many years and how, if you were good at it, you could bring a story to life by a simple subtle shift in your voice. So, I kept a journal of books I wanted to read aloud to my class someday and put stars by the stories I knew would require all the passion of the read aloud commitment–to make my readers feel the words and feel a part of the story–to perform it well. Years later, during the fifteen minute block after lunch every day, my fifth graders would shuffle back in the classroom–still sweaty from recess–and settle down with their heads in folded arms at their desk and listen while I fulfilled my read aloud dreams, doing my best to bring to life the words of Lois Lowry's Number the Stars and Scott O'Dell's Island of the Blue Dolphins and the mystery behind Jeanne DuPrau's The City of Ember.
I still love reading aloud to my own kids, but what I really love these days in the trenches of school schedules and motherhood demands is being read to–taking the role of listener for performances of great stories and books I might not otherwise have the time to read given my "to be read" pile on my nightstand and the slow pace it's taking me to attack it.
That's why I love audiobooks. Not only do they allow me to catch up on reading during times I'm not able to hold a book–driving in the car, going for a run, cooking dinner–but they fulfill that need of my inner child–the one that still loves to be read to. Have you heard of Audible? Audible is the leading provider of premium digital spoken audio information and entertainment and offers customers a new way to enrich their lives every day. Audible adds new titles to their catalog every day and has an unmatched selection of audiobooks to choose from from childhood classics to the newest adult reads on bookstore shelves.
Audible made our summer road trip to Michigan a lot more fun last year  as we listened to Swing Sideways on the way up, and the narrator (Tara Sands) delivered a wonderful theatrical performance of the book that held my kids' attention much like a movie.
We are currently listening to Audible's presentation of Harry Potter, and I love the way it's giving both my kids and me the opportunity to listen together before bed and the riveting presentation (and British accent!) the narrator Jim Dale delivers.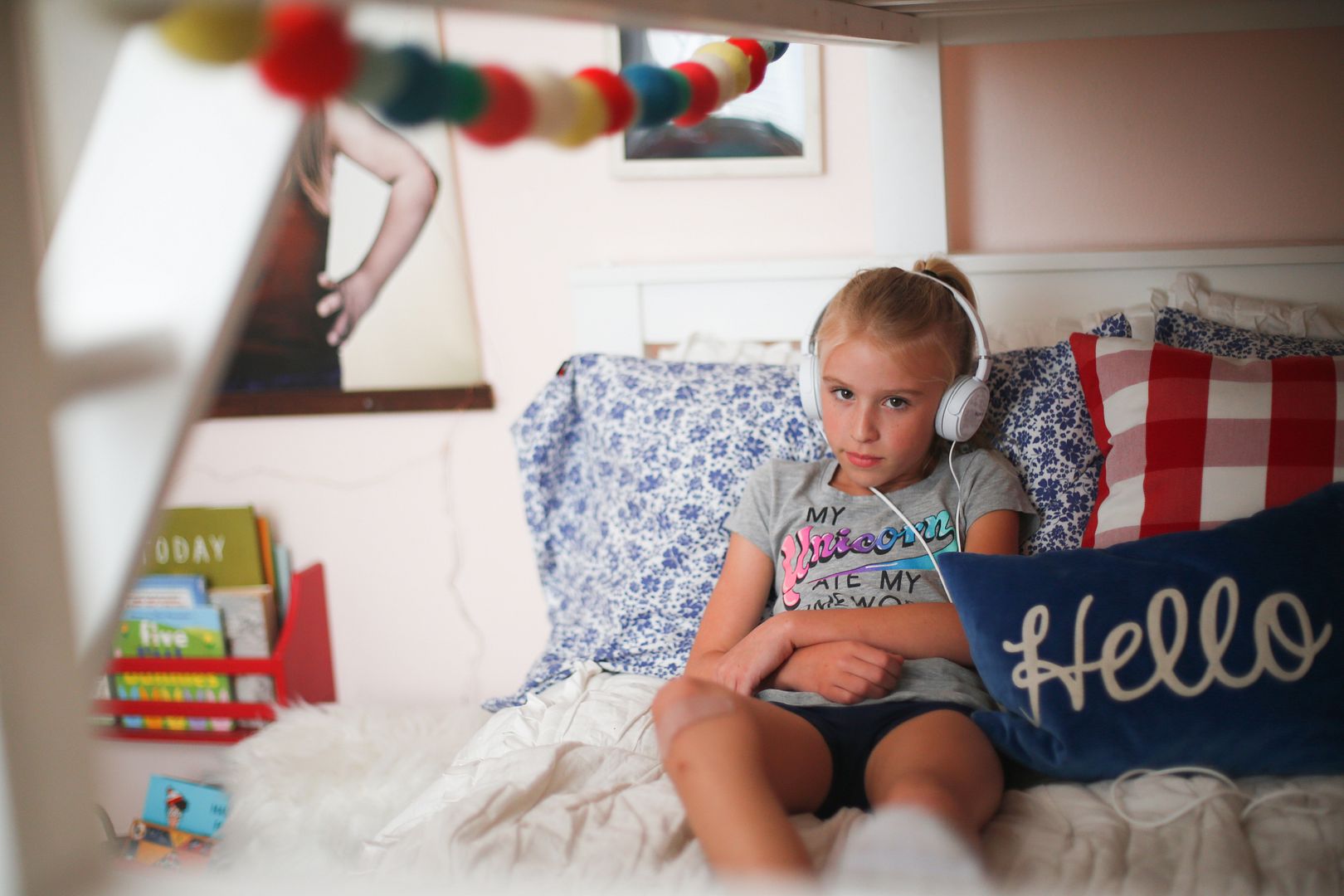 But my favorite recent audiobook experience has been a revisit to an old favorite, Anne of Green Gables, one of Audible's star powered listens, read by Rachel McAdams.
I started it on our trip to Vail, and it's been the perfect accompaniment to a vacation dedicated to relaxing, nourishing and huddling in. I did take it out with me the other morning though, on a walk alone in the mountains, and let me tell you–the experience was unforgettable. It was as if one of my favorite storybook characters came along with me, and if there's one person you want to take with you on a winter walk to appreciate the snow-tipped branches and majestic mountains against the cold blue sky, it's Anne Shirley.
If you'd like to try Audible and want to download a book you've been wanting to read, Audible is giving readers a 30-day trial with a free download. Click here to try it out, browse their incredible collection of titles and see for yourself how good it feels to be read to. Play it in the car, tuck ear buds in your purse so you can listen in waiting rooms, bring your narrator along for evening walks or sneak in a chapter while you're chopping onions for dinner.
I still love to hold books, follow words and encourage my kids to do the same, but we can read so many more titles with Audible and enjoy the experience of listening and being moved by a great performance of a story. As any kid who's ever experienced the comfort of falling asleep to their mother's voice reading Goodnight Moon or Ramona Quimby knows, being read to is one of life's great pleasures.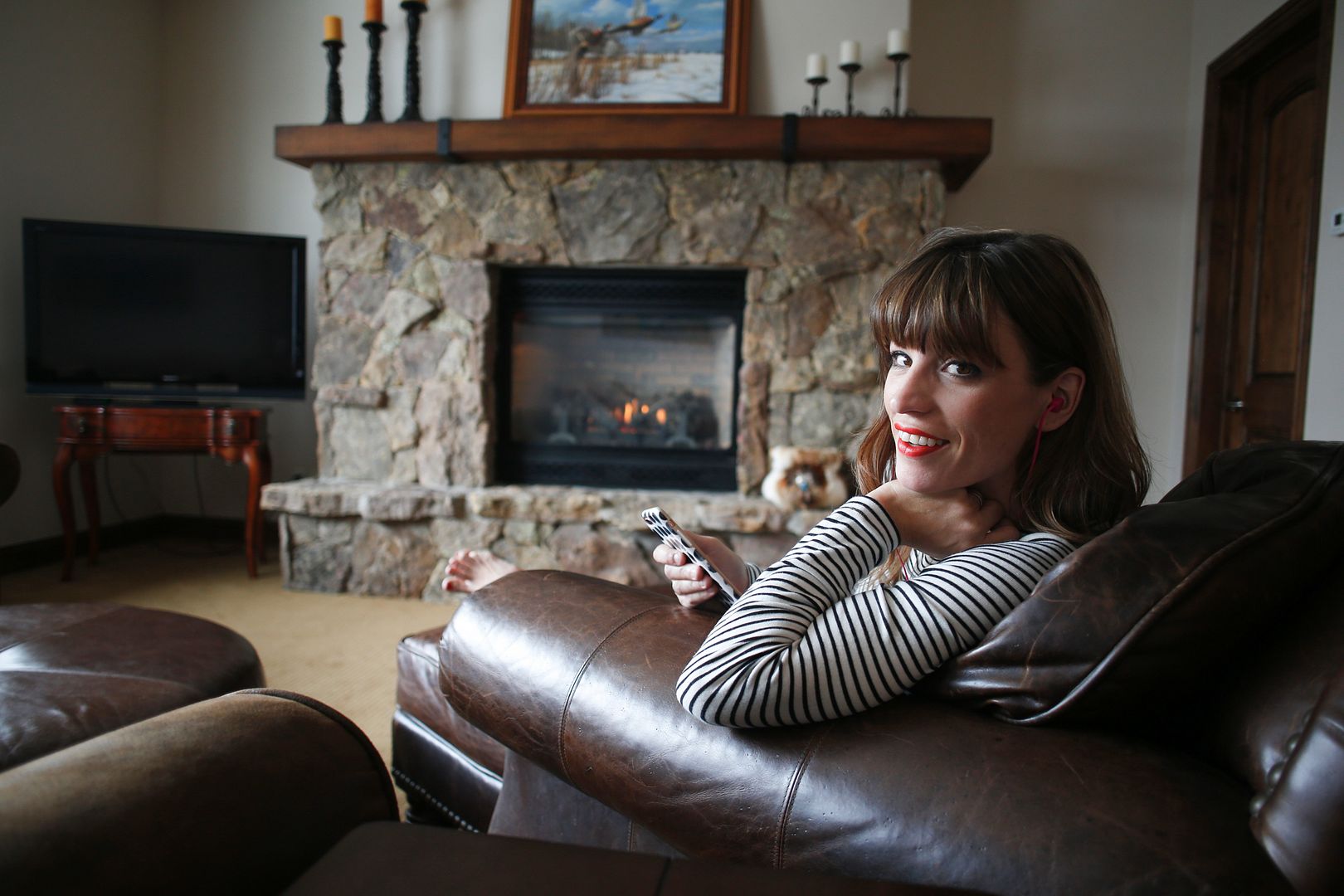 This is a sponsored conversation written by me on behalf of Audible. The opinions and text are all mine.