reason 946 moving to florida was the best thing i ever did: my girls

a very overdue girl's night out last night in honor of our adored friend colleen's birthday (colleen, who is, by the way…beautiful, kind, sincere, a five star mommy, wife, friend…not to mention, the best booty-shakin' dancer this side of the mason dixon line. you should see her *elevator* move. rock solid, my friends.)

*my girls* fill me up in so many ways and have each, in their own way, changed my life for the better.


cheers to an almost invisible line between 'friends' and 'family'…cheers to having so much fun at our table, everyone in the restaurant only wishes they could sit with us…cheers to finding the truest, kindest and most loving friends among the *basement girls* of life…cheers to having *sisters* that push me to be the best me i can be…and cheers to colleen! happy birthday, pretty girl!
last night was so much fun, and i needed it like a drink in the desert…. until next time!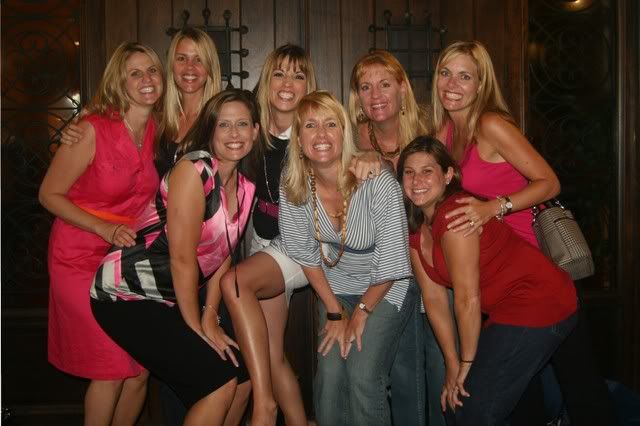 …enjoying the girly things. ~k
p.s. i apologize for that last pic…my teeth look like a clydesdale's. *neigh*