This post is sponsored by Minute Maid.
My friend brews me my favorite black licorice tea as soon as I walk in the door and makes me read the fortune on my teabag before I take a sip. "Compassion leads to understanding," it says. There's classical music coming from the kitchen, adding a calmness to the room, as if it's possible to make this space even more warm and homey. The living room is tidy, but with enough things out of place to make you feel at home, and every inch of the room–including an entire wall dedicated to school papers and art projects–breathes, "You are celebrated, you are loved."
"Mmmm, is that incense?" I ask.
"Sandalwood," my friend answers. My favorite.
My friend's little girl follows her mama into the sun room, climbs into her lap, and the two of them melt together in a chair. I watch as my friend opens The Daring Book for Girls and chooses a passage to read to her daughter. They whisper back and forth about something in the book–something about palm reading, I assume, as her little one opens her hand and my friend traces circles in her palm. My friend then uncurls her own fingers and stretches her hand out to her girl who laughs and traces the tattoo stretched across her mama's palm. "Fierce Love," it says…like the fortune on a teabag. It's served her well.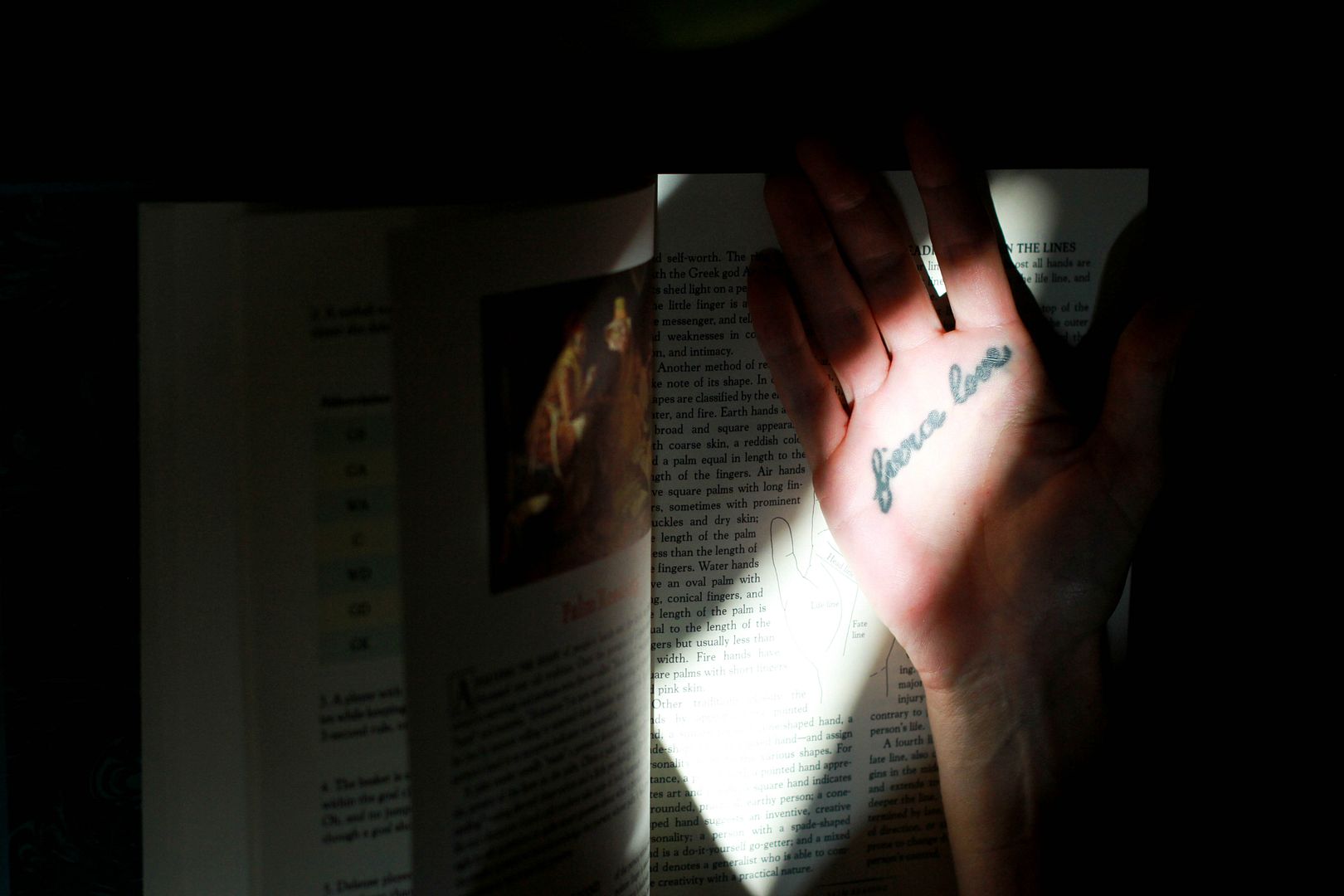 Things have changed a bit the past few years for my friend–different from the family she envisioned when she was young–but I've learned so much about determination, choice and making the best of circumstances from her as she has settled into a new home. One thing that's never changed? How she loves her children. And if there's one thing I love, it's watching my friends and fellow moms love their kids.
I think every mother has the exact amount of love she needs to show up for her kids, even if she doesn't feel like it all of the time. But the extra? The back-up love we need for the really hard days? I like to think we sponge that up over time, without even knowing it, from the other moms in our lives that we're lucky to know and watch and learn from. I'm continually absorbing new ideas, perspectives and inspiration to love well from the many mothers I'm lucky to call my friends–and this mama, my friend Rebecca? I've ladled up a lot from her.
Parenting is tough, complicated work, and too often we struggle with feelings of self-doubt about the job we're doing. Are we involved enough? Too much? Do we work too many hours? Are we setting a good example? Do our kids feel loved, listened to, supported? Add social media and all the pressure of perfection, and we can so easily stray from what really matters–the simple family moments that ground us and feed us.
I'm joining Minute Maid's #doingood campaign this Mother's Day to help remind parents of all the wonderful things–big and small–they do to make a positive difference in their children's lives. You know what one of the most memorable compliments I've ever had was? I was sitting in a booth at a cafe with my kids, trying to entertain them through lunch when an old man walked up and said, "I've been watching you with your kids, and I wanted to tell you how evident it is that you love them so much. You're doing a good job." I didn't even know this man, but he saw something and took the time to let me know. I've never forgotten it.
This Mother's Day, I chose Rebecca to recognize–to remind her that through all the hard work of single parenting and through all the doubts of "Am I doing a good enough job?"…she's doin' good.
I took several pictures of her hanging out with her kids last week, printed them out and tucked them into a bag. Then I added the fun part–I typed up a bunch of things she does with her kids that inspire me–all the ways I see her doin' good as a mama.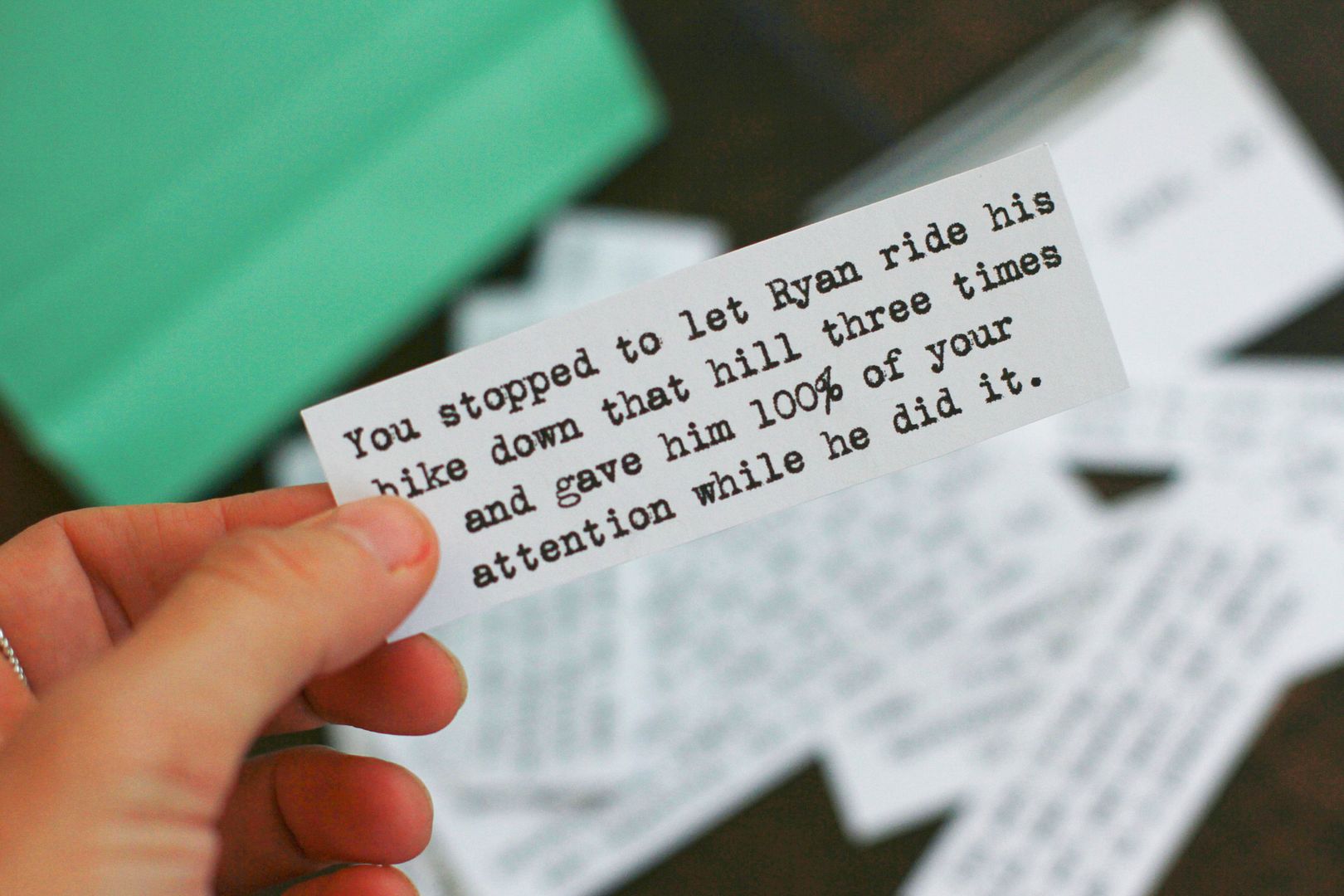 All of it got packaged up in a little green bag with a "You're doin' good" tag…
…and last night my kids and I stopped by to bring it to her.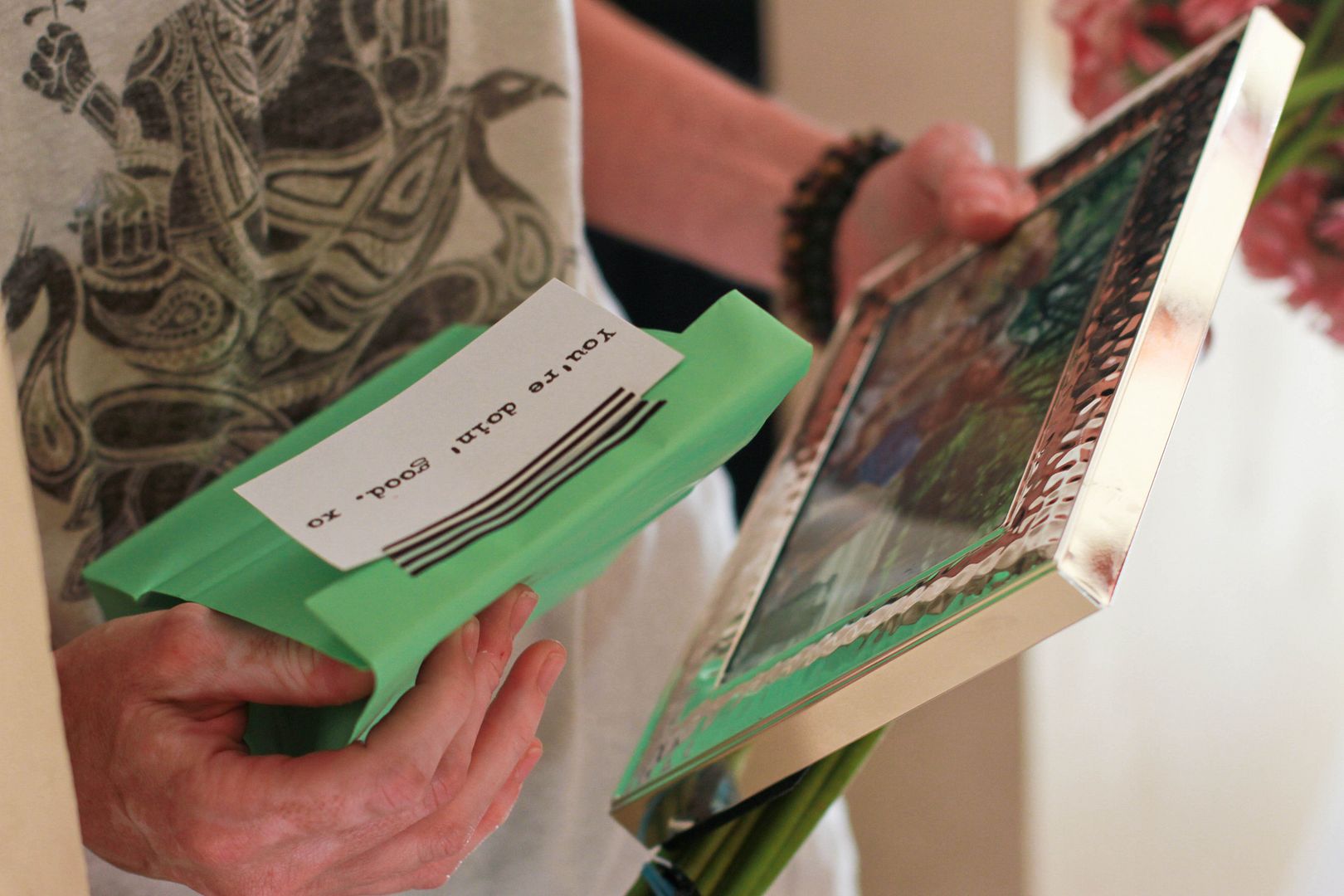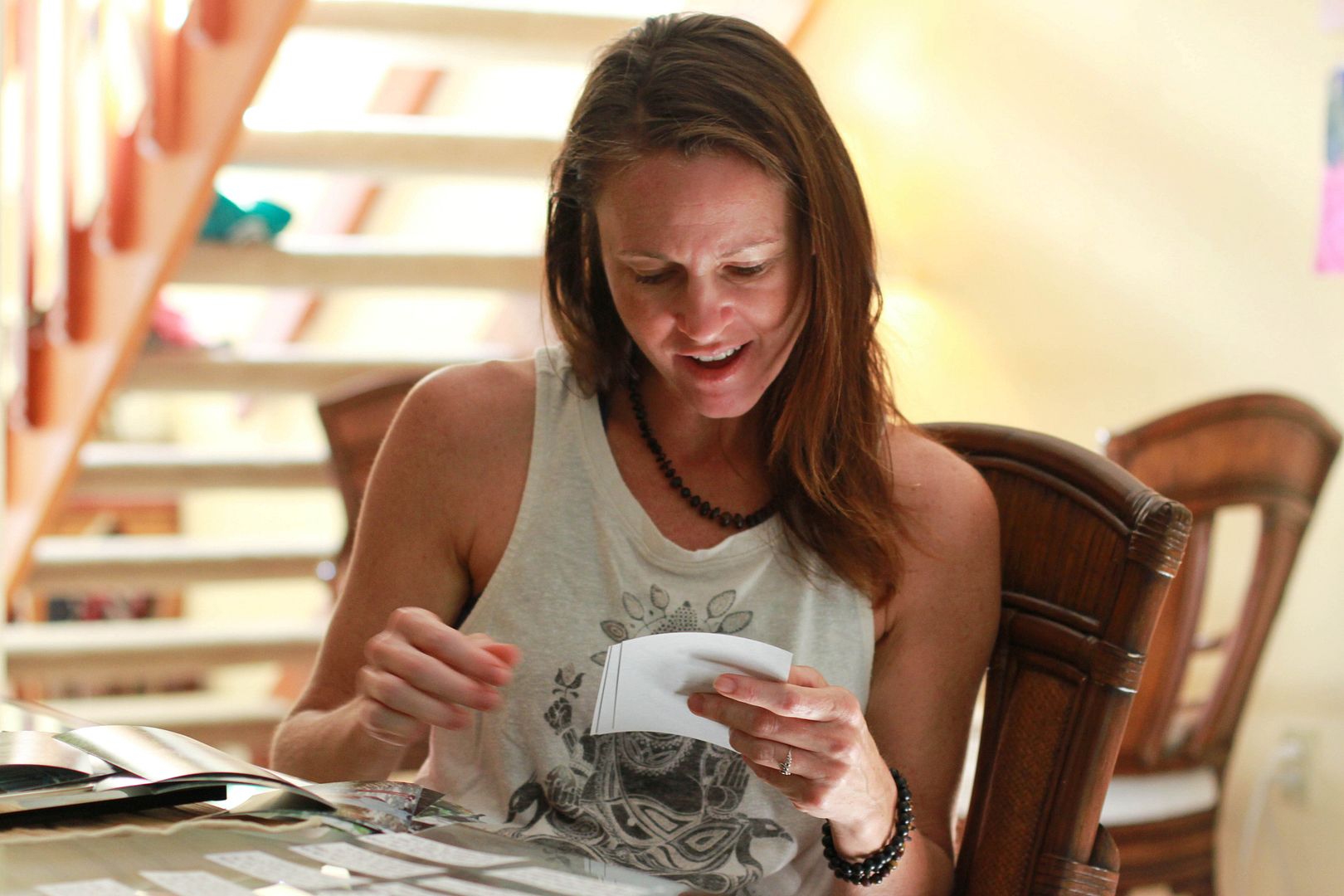 I want to step up more with my friends–make more efforts to let them know I see them doin' good, and this was such a fun way to inspire more of it. And you don't need to go to great lengths–simple recognition is all it takes. A little "I see what you're doing–and you're doin' good."
Minute Maid wants to help encourage this recognition of other parents–friends, siblings, relatives–for the great job they're doing as parents, and they're asking others to tell a parent they are #doingood in an effort to promote a more supportive cultural environment around parenting.
When it comes to making juice or raising a family, when you put good in, you get good out.
You know I love a good tear-jerker about parenting. This one got me. Check out four-time U.S. Olympic gold medalist and Minute Maid partner Missy Franklin's letter to her parents, letting them know they're doin' good.
Want to have breakfast with Missy Franklin following the Rio 2016 Olympic Games? Enter the "Breakfast with Missy" promotion by sharing a photo or video nominating a parent in your life who is #doingood on MinuteMaid.com or on Twitter or Instagram using the hashtag #doingoodcontest. Missy Franklin will select five winners and a guest of their choice to join her for a special breakfast after Rio.
When we take time to recognize others for their hard work in parenting, we're easier on ourselves. And this Mother's Day, I'm so thankful for Rebecca and the other moms in my life whose example and constant love help me in my own very important role of doin' good.