i don't wish much for lainey's future other than that she is happy and feels loved.
although i believe in education, i don't need her to go to harvard or yale.
i know money can buy a lot of life's pleasures, but i don't desire her to be rich.
i do, however, ask for one thing…
…make her creative.
give her a passion for creating. for crafting. for painting. for writing. for making something of nothing. because no matter what else is going on in life, creativity fuels so much happiness and confidence.
just let her be creative.
…and so we foster it. today, painting outside with baylee (and lily who was not available for photos for she was strapped to my chest in a bjorn).
…followed by a good wash-off in the yard hose.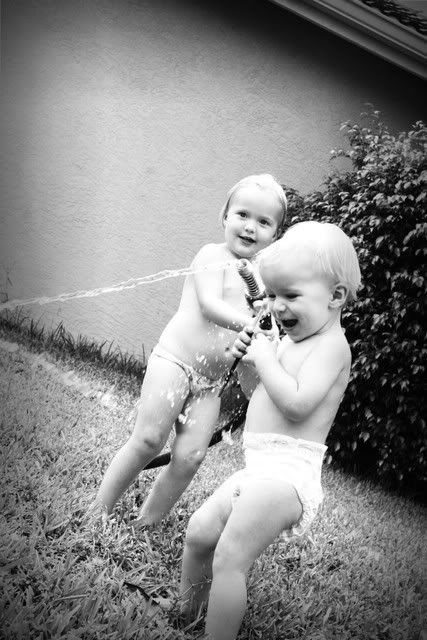 thank you mom and dad for teaching us about art. for fueling our passion for making something from nothing. for exposing us to culture. for sewing and cooking and writing and crafting and showing us the joys of creativity.

just let her be creative.
…enjoying the no-paint-by-numbers-for-this-chick things. ~k