today was a really good day.
a day where i was completely present.
a day where i felt myself relax and just be.
i didn't think about the next thing we were going to do.
i didn't think about tomorrow.
i just breathed in the moment. because it won't last for long.
lily stayed with her daddy today, so we had a surprise day…just me & my girl.
my first thought was laundry. paint the baseboards in the bathroom. edit photos.
but…no.
today, i was going to be 100% there.
we started with bagels at panera. we talked about life…her & i. like how much i loved her.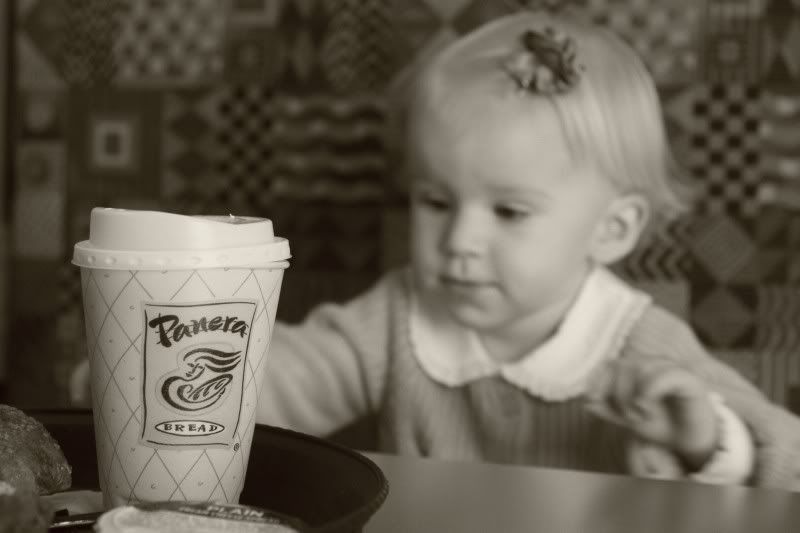 then lunch with her grandpa & donna nana where i humbly took in a small fraction of my f.i.l.'s knowledge on the economy…but mainly just marveled at how smart he is.
i thought about going home for a nap.
but…no.
i wasn't done enjoying my time with her.
so, we went to the bookstore. she napped in her stroller while i leafed through children's books, rifling through the glossy, colorful new releases in search of the good stuff…the old stuff.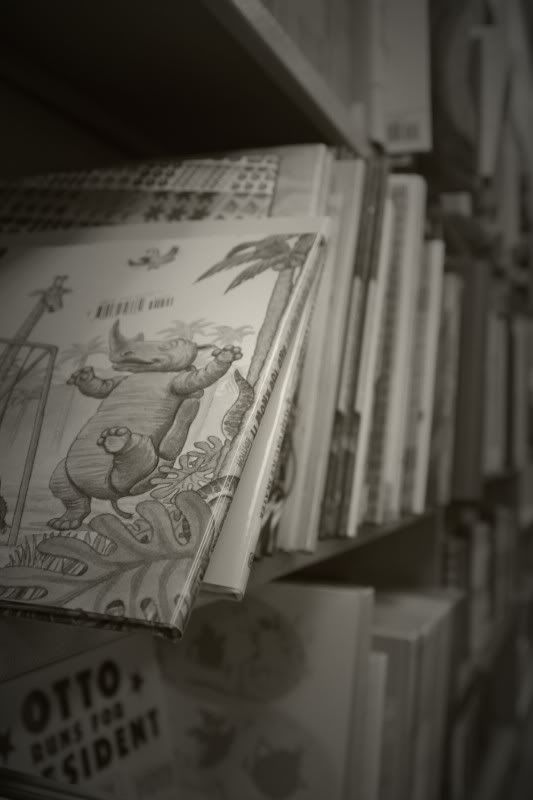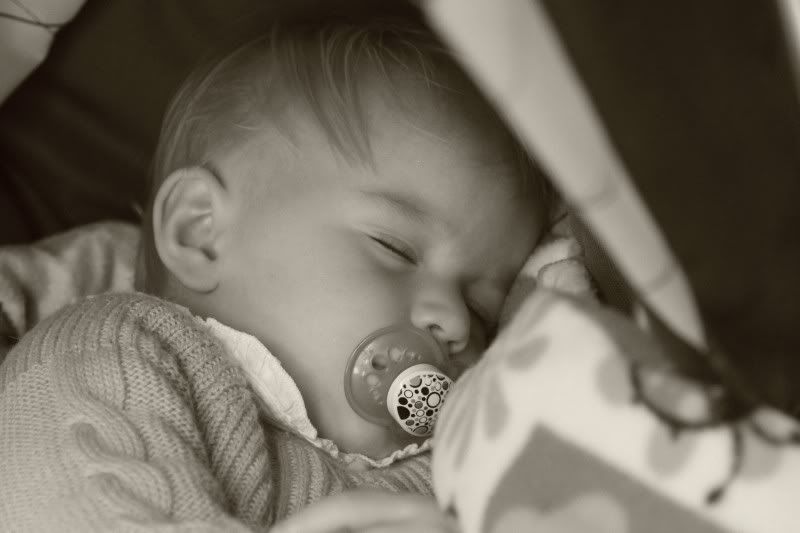 …and our collection grows, one beautiful book at a time:
then it was to the beach…one we never go to…far on the other side of town because it felt like our little secret place today.
i let her run, shirtless and rolled-up jeans. i just followed her…laid in the grass and smiled at her wonderment and happiness with simplicity.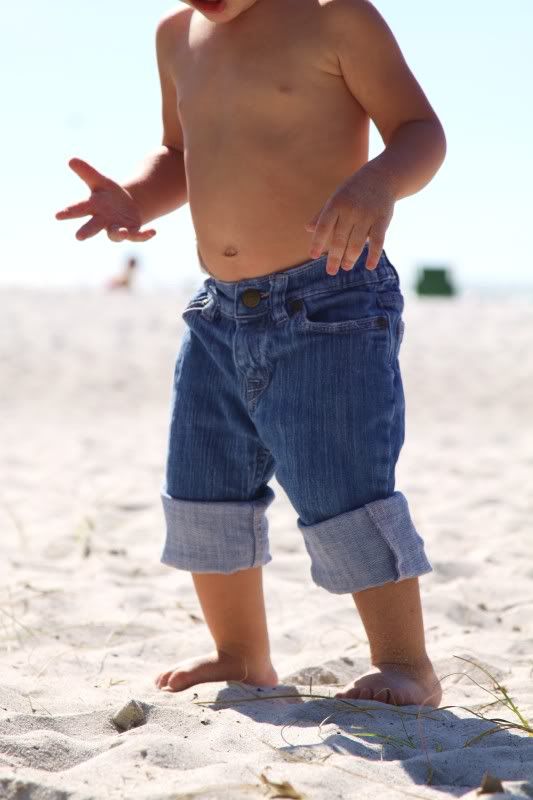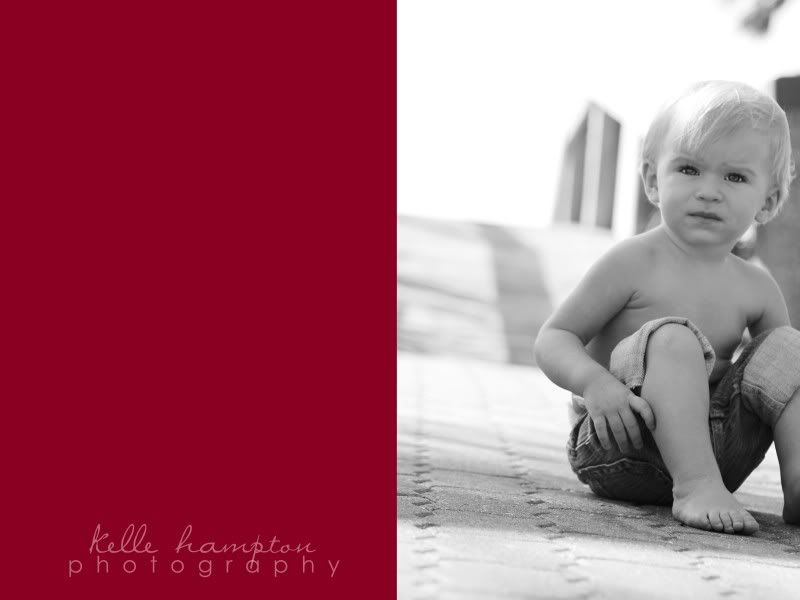 she discovered her shadow today…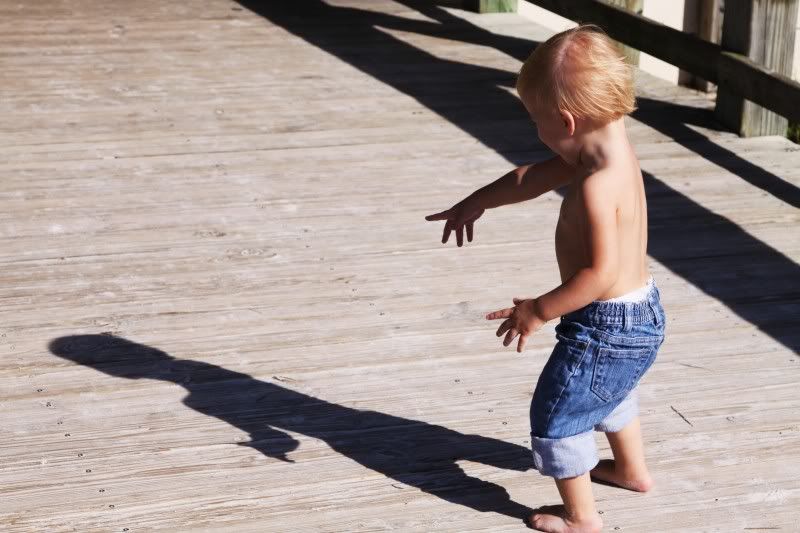 …and, upon close examination of it, decided that she's terrified of it…

a little sand brush-off and a boardwalk sliver-removal later, we landed at the dairy queen downtown. the old a-frame building welcomed us with its creamy twist cone and hot fudge sundae.
after realizing i had an entire pack of pampers clean n' wipes in my car, i let her have at it. i didn't rush her or worry about her ever-dripping cone. i let her enjoy it…every sticky clump of soggy cone that fell into her lap and all.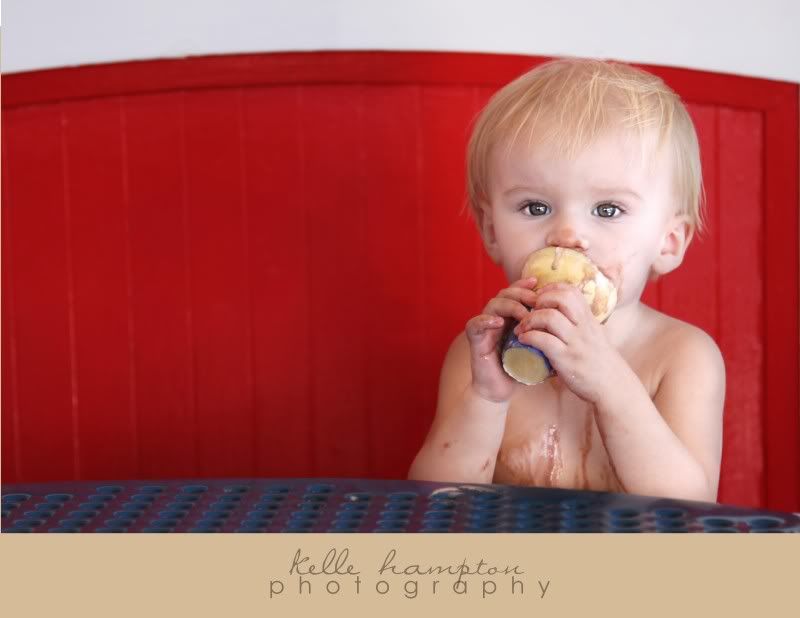 "…you must live in the present, launch yourself on every wave, find your eternity in each moment." ~henry david thoreau


we messed up our naps today. we didn't get a lot done. …but i wouldn't have had it any other way.
…enjoying the this moment things. ~k