our neighborhood which, for the record, is not in Kansas, held its annual halloween children's shindig today.
…beginning with a parade where littles marched up and down the streets showing off their costumes.
yes, lainey may have been slightly young to really know what it was all about, but we have no problem admitting we shamelessly do this for our own amusement…and the pictures…and the memories.
we started off with latte as our prop toto, but she was barking at all the costumes and spazzing out, so we had to run back and get the back-up toto.
ha…she's completely unaware in the above pic that there were like three freaky star wars guys looming behind her.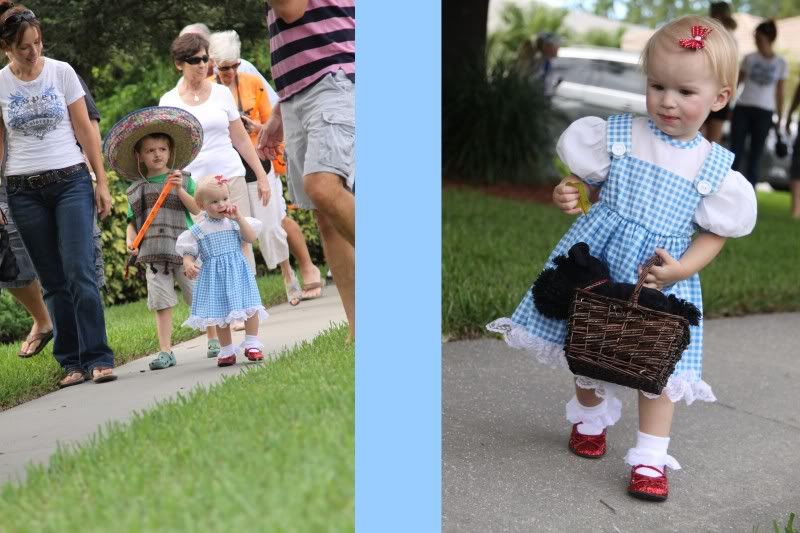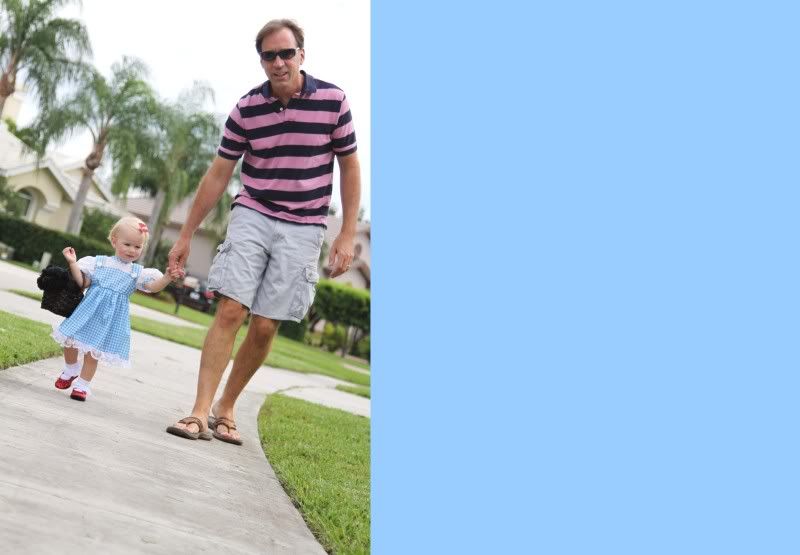 …and we skipped the after party for a nap…because well…there's no place like home.
…enjoying the dressing-up-is-fun things. ~k