if necessity is the mother of ingenuity, then crap economy must certainly be the father of a little at-home-makeover-brilliance.
enter exhibit a:
if clairol had to creatively name the color, it would be something along the lines of burnt marshmallow. or maybe just fugly.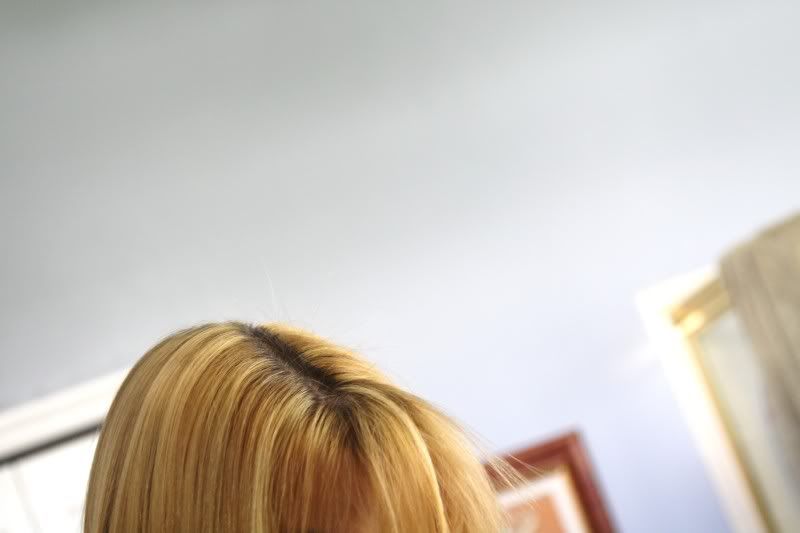 the great divide: where orange hair meets black roots.
and my wallet would like to keep the 120 dollars it would take to fix this mess, thank you.
but it ain't over.
because i never turned away a little hair challenge. and about once a year, i feel this inner yearning to drastically change my poor little strands.
and today was just the day.
…all for $4.99, baby.
(look closely…color of the stars, it says. andie macdowell. you can't go wrong with andie macdowell.)
gloved up…it's official.
…set timer for 25 minutes allowing just enough time to do a quick mama/baby pedi…
…and then…
here it comes…
voila.
rich, chocolate i-so-love-it fabulousness.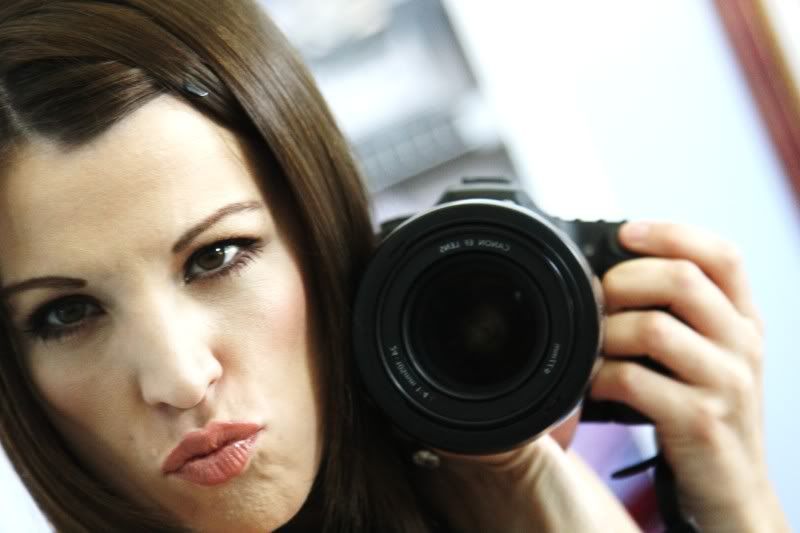 bwah ha ha ha. not smiling for self portraitry is not easy. i would ruin fashion shows.
oh, if my hair was a beater, i would so lick it.
all for five dollars.
my head is happy.
…enjoying the transformations-are-so-much-fun things. ~k
f.y.i.: listening to this song while running = crazy endurance and speed. add it to your ipod.