so…and i like to start with so…the child that lives within is happy. because it's easter. and blessed easter childhood memories resurface…of skittle-colored eggs. sunday morning service. new tights and white patent leather shoes with ankle straps (and crying when i couldn't find the other one and finally clip-clopping out to a honking car with mis-matched shoes and an ugly cry face to skid away just in time to make it for my dad's sermon). ham dinners and digging through plastic easter grass to find one more jelly bean. my mom's rice crispy treat baskets with green coconut and licorice handles. it is confection at its best…and the one time of year i actually enjoy pepto bismol pastels.
…and also motherhood. because, as much as the deep foundation of this amazing "profession" resides simply in loving…there are these splendid bonuses. like watching your pig-tailed 'lil cubby tediously scan the lawn for eggs because this year, she's big enough to be a part of the neighborhood hunt.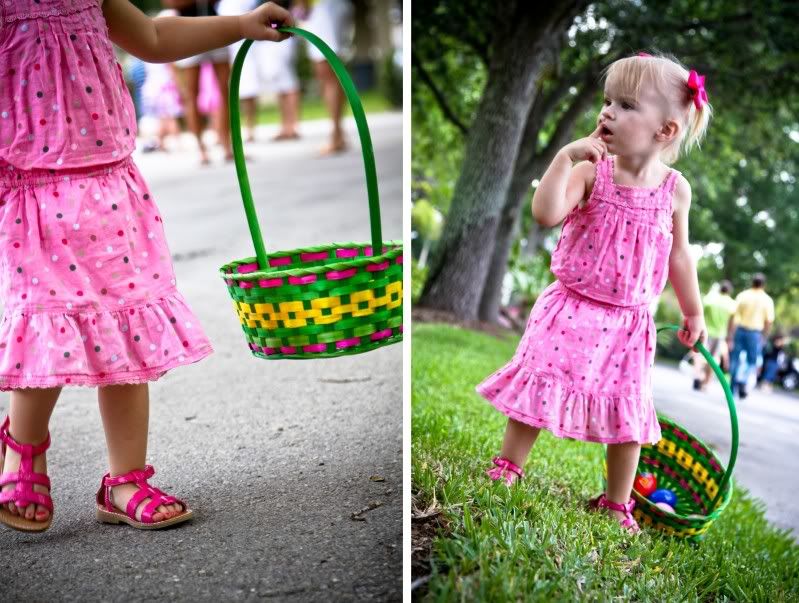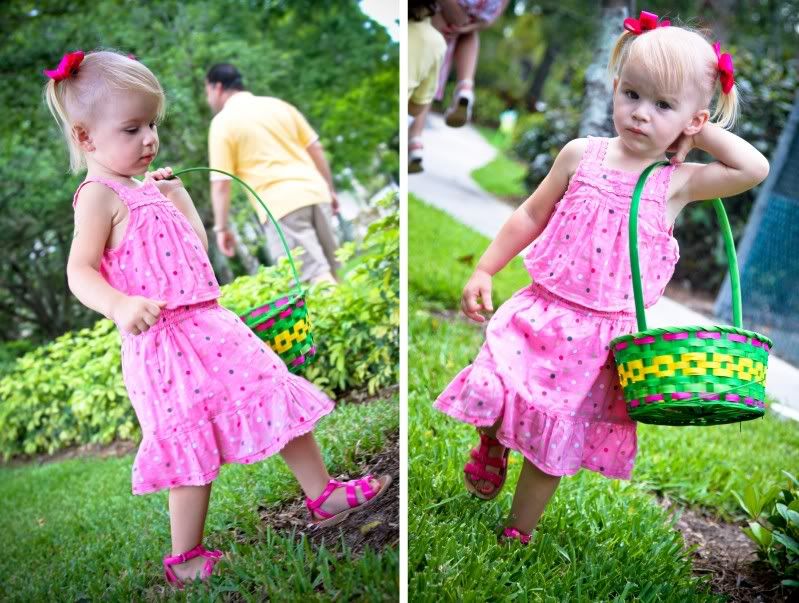 like swelling inside when she clings extra tight in fear of the easter bunny but pulls away for just a moment to wave at him. like watching her decorate bunny crafts with the other kids and wondering where the time went.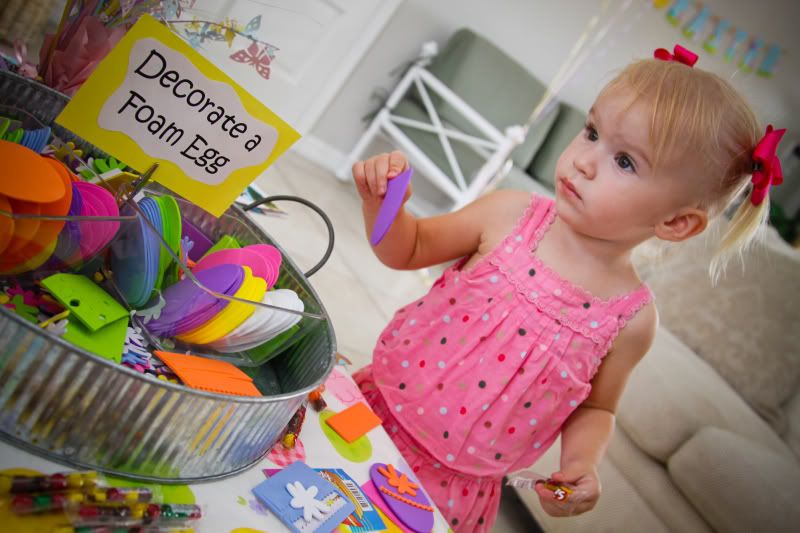 like feeling my throat tighten when two people asked, "is she the baby that sat in the grass with the bunny ears last year?"
yes, she is and she's oh-so big now.
we love easter. we love watching rows of crisp white eggs transform into sweet orbs of cotton candy-ish confection.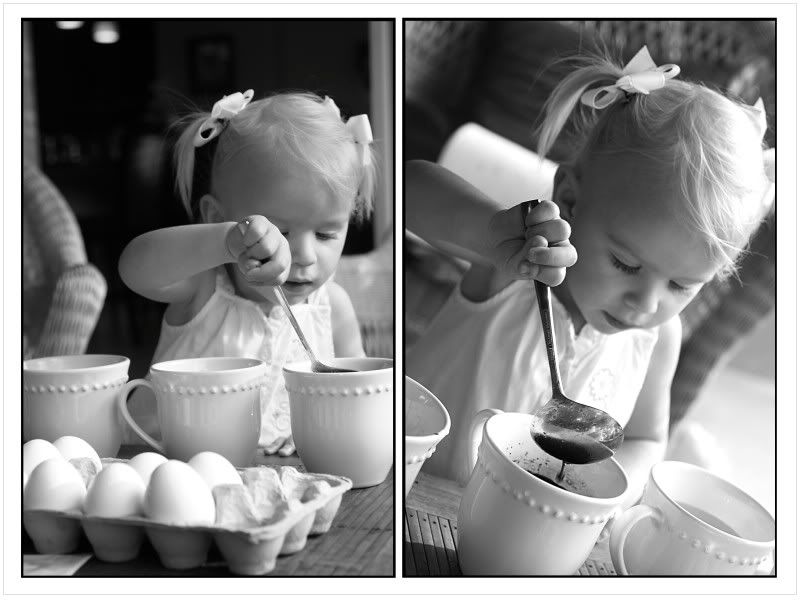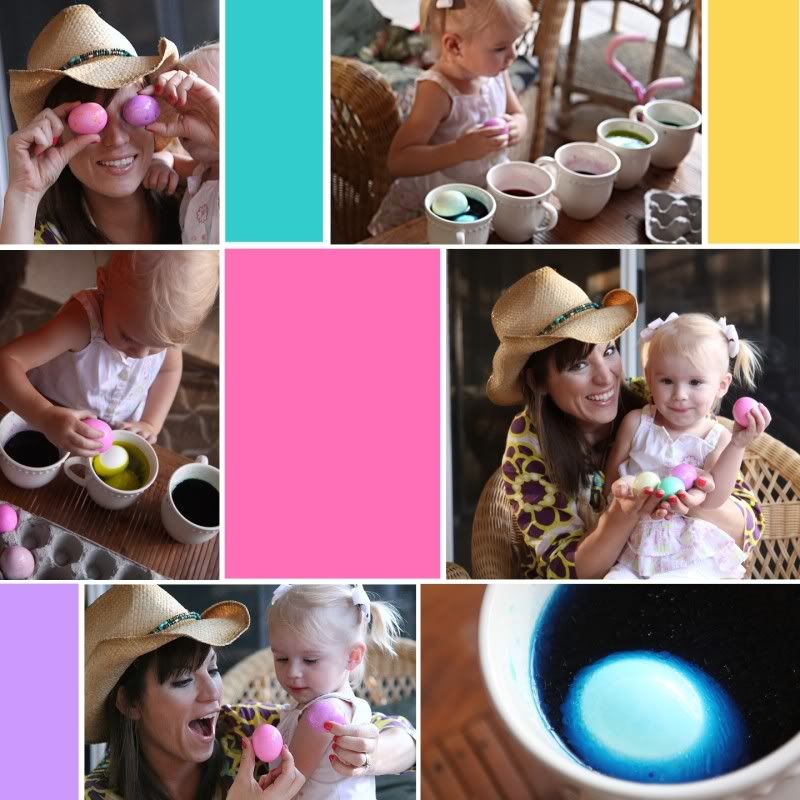 …and i'm well aware of the bitter fact that there will soon be a day when she won't need security from the easter bunny. when skittle-colored eggs aren't the highlight of her day. when she refuses to wear pig-tails.
but for now…it's just bless-ed.
we like easter. and bunnies…like i almost walked out of the pet store the other day with a real one. and then i thought what am i doing?
happy almost-easter.
oh wait…
our easter card this year…
front…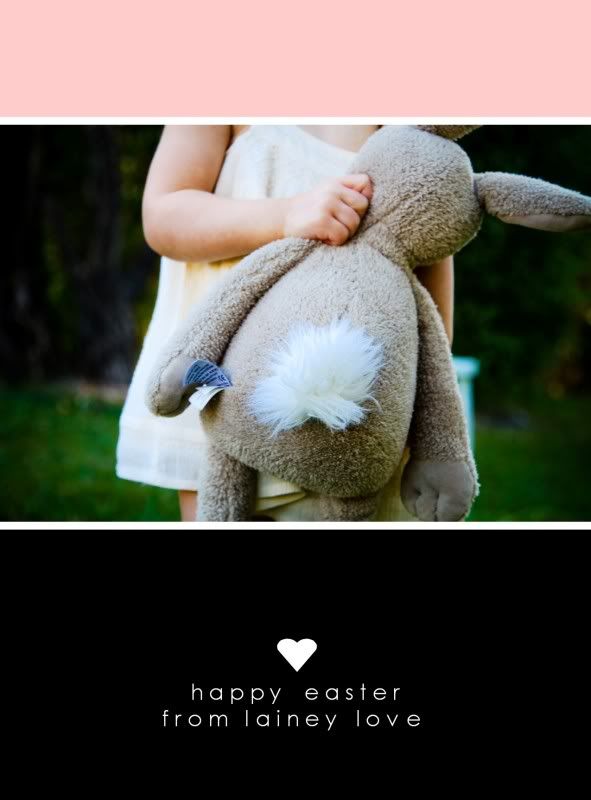 inside…
back…
have a great weekend!
~k