i just hung up the phone from talking with my brother.
'i'm sad,' he said.
i am too.
we dreamed together of what it would be like if we all lived on the same street. of babies running back and forth and impromptu saturday morning waffles.
it is sad leaving…but the resounding theme of balance (like i was reminded here and here and here) resurfaces as my sadness for leaving is melded with this craving for the satiation of home. and i am grateful that i am privileged to travel 'home' in the summer…to the old familiarities of cool nights and cricket sounds and lightning bugs that dance above soft michigan grass. but that i have come to love the ocean sunsets, skittering lizards and palm fronds that dance above not-so-soft florida grass of my new home as well. and there is a sweetness to being away from family…like the reunions. when enough months have seperated us from seeing each other that when the time comes, everything is sweeter…hugs are tighter…and minutes are cherished because they are oh-so-valuable.
so it has been this trip. and my absolute utter and complete exhaustion stands to prove that we have done it right.
the girls and i set out the other morning to the country where we found the greatest strawberry farm and orchard. we walked up and down rows of young apple trees…

(and savannah rocks for taking so many of these fabulous pics! photography runs deep in the blood)
fed some furry friends in the petting zoo…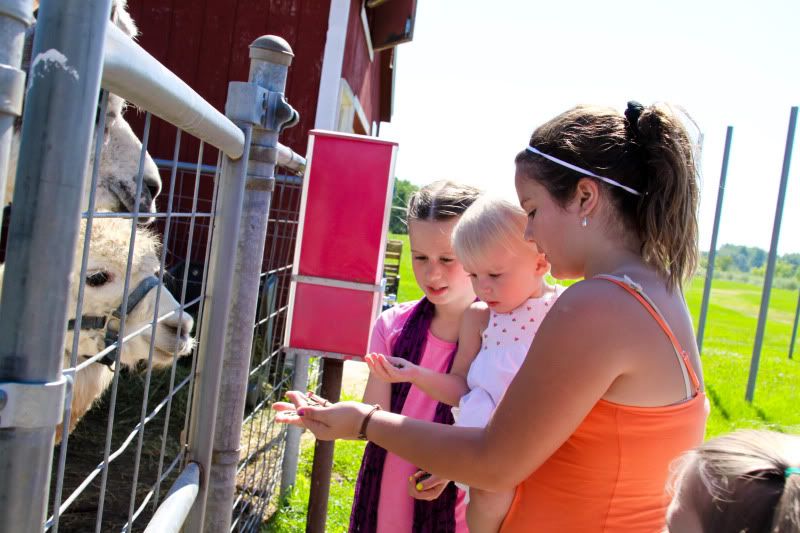 where, after hearing the roosters up close, lainey walked away with the best cock-a-doodle-doo i've ever heard. honestly, i think it's the clearest phrase in her vocab now.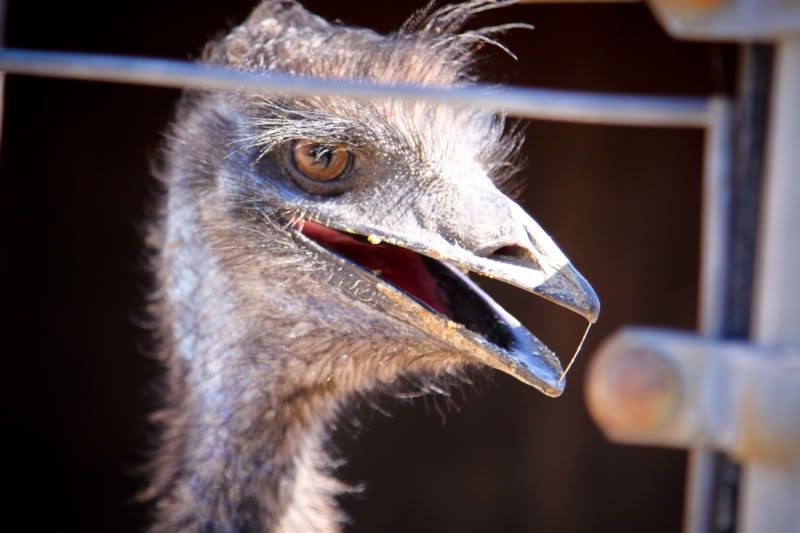 (bears a striking resemblence to a volociraptor, if you ask me)

…and finally drove through winding dirt roads to find a vast field of strawberries.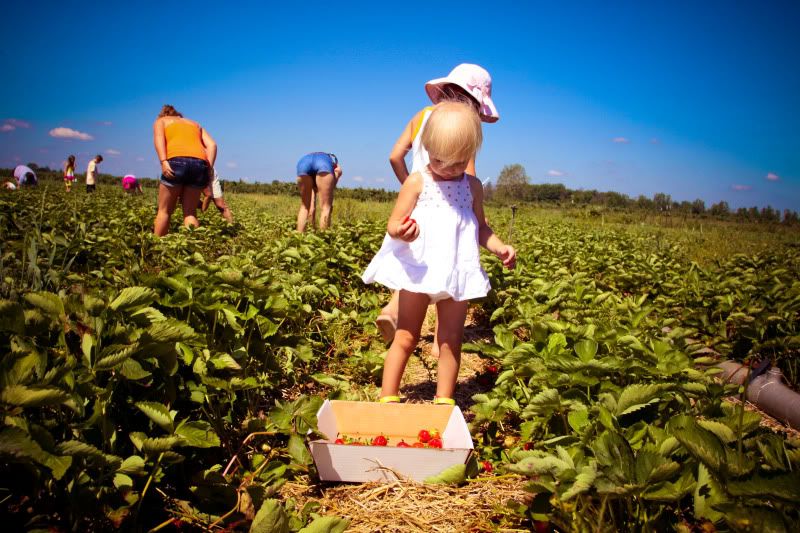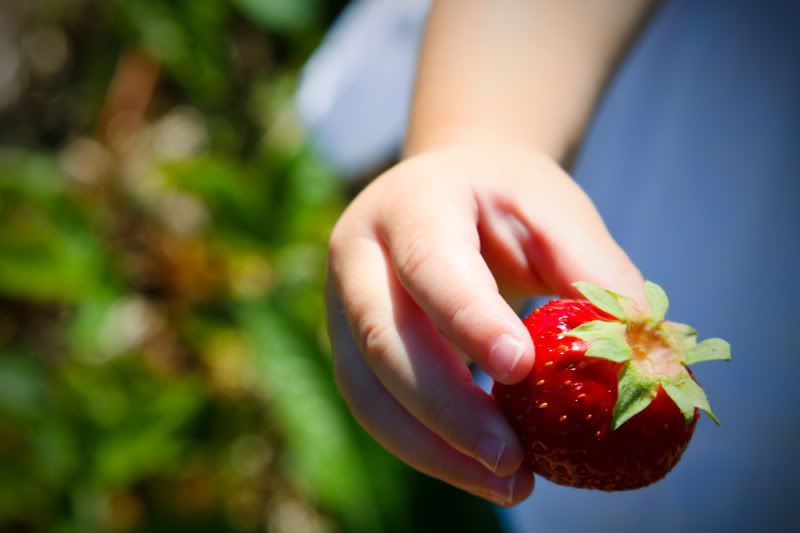 we searched under leafy greens and little blossoms to find as many plump juicy berries as we could. the girls did better than lainey as most of hers made it straight to her mouth…and down onto her white dress.
it was an hour and a half out of our way and worth every mile.
especially when we finished our picking with a trip to the mill where we inhaled homemade sugared donuts, carmel apples and discovered the joy of homemade pickles…straight from the barrel. they were white and crisp and perfectly brined. ah, heaven.
splendid day…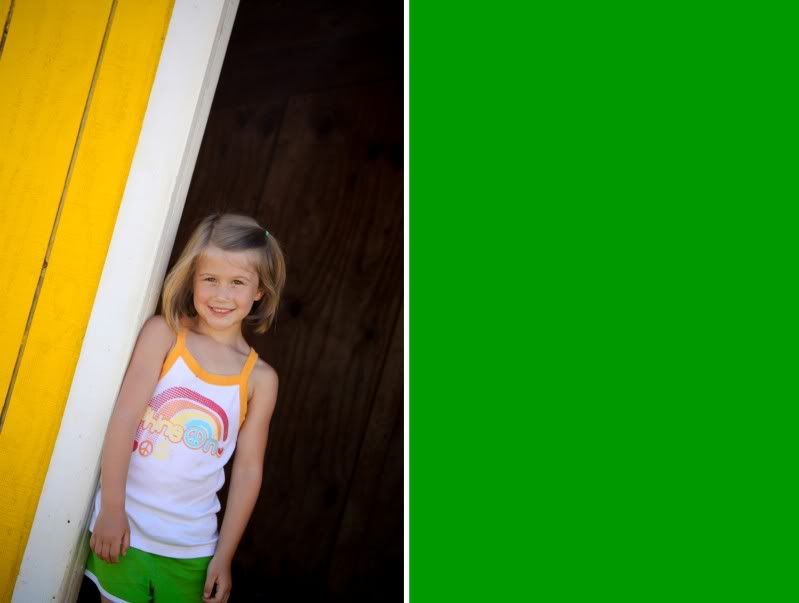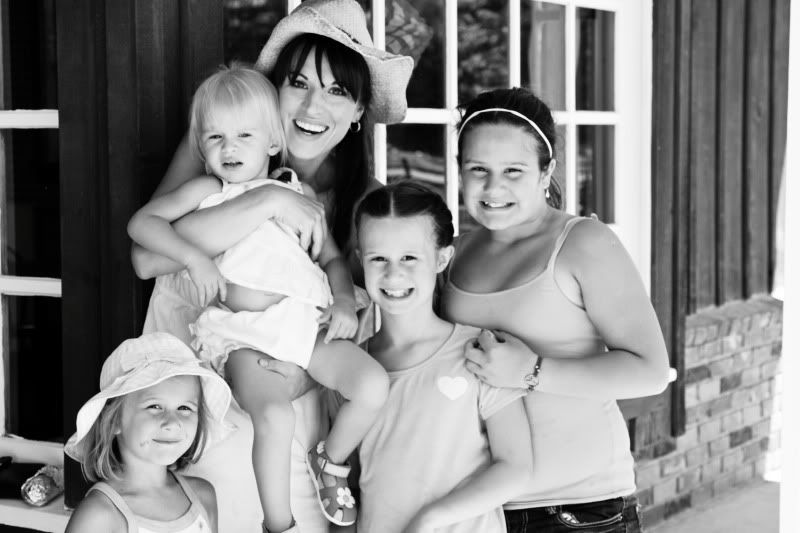 wedged between other splendid-ity…
like late-night dairy queen with grandma…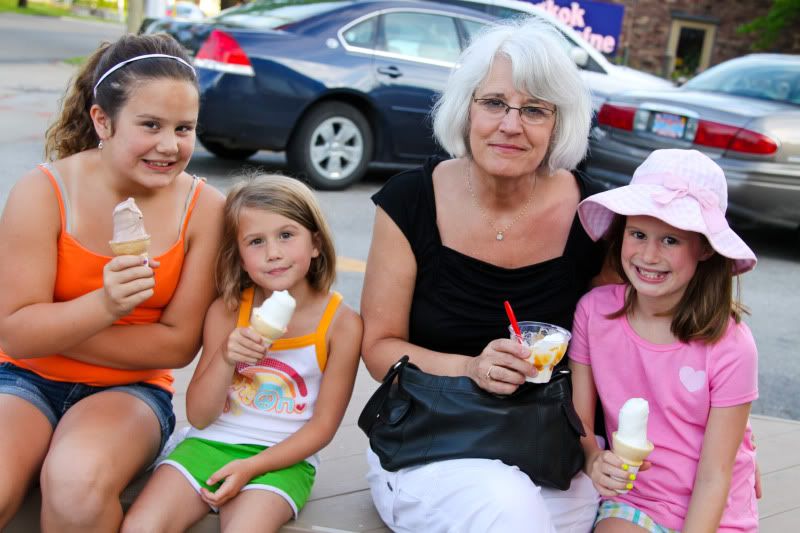 where lainey slept through most of it (this ergo carrier has saved me…thank you, donna!)
…but awakened, all bed-headish, to finish off a baby twist with sprinkles.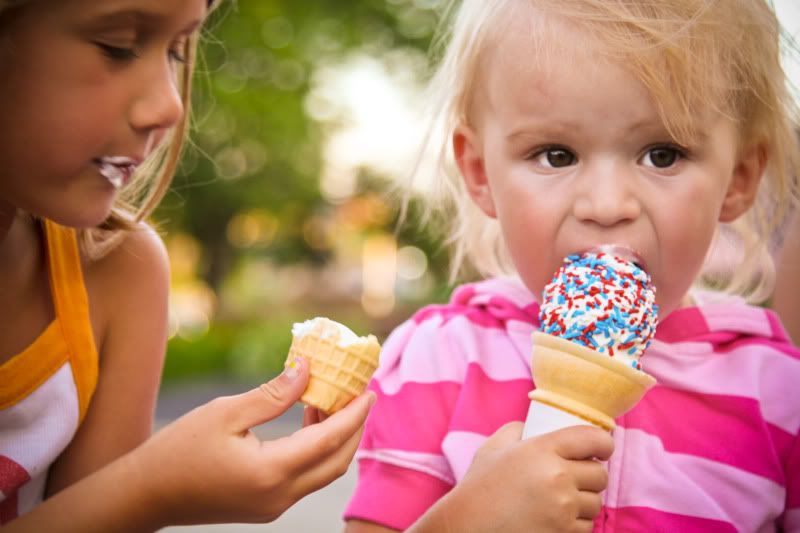 and speaking of delicious. i've been dreaming of babaganoush from this place for six years.
i've had it now twice this week after i found my car driving itself there. nothing better i've ever put in my mouth.
and then we had that barbecue in my brother's backyard where lainey enjoyed his pond…or more so enjoyed washing the mermaid's hair over and over and over.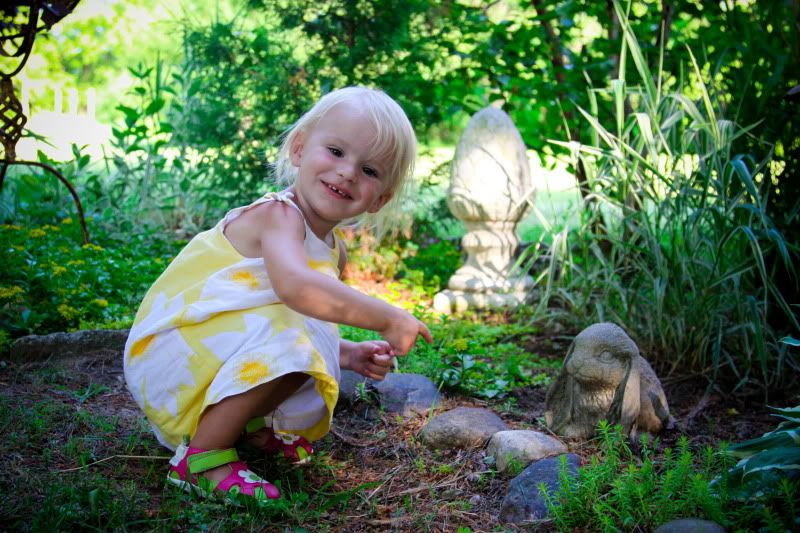 and swimming and cousins and cozy breakfasts and evening walks…it's been so fulfilling.
(the ladybugs always find us. we love our ladybugs.)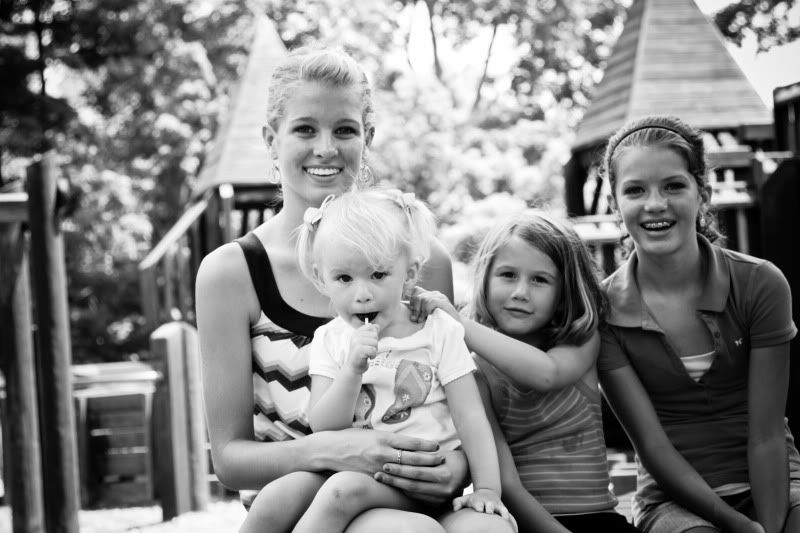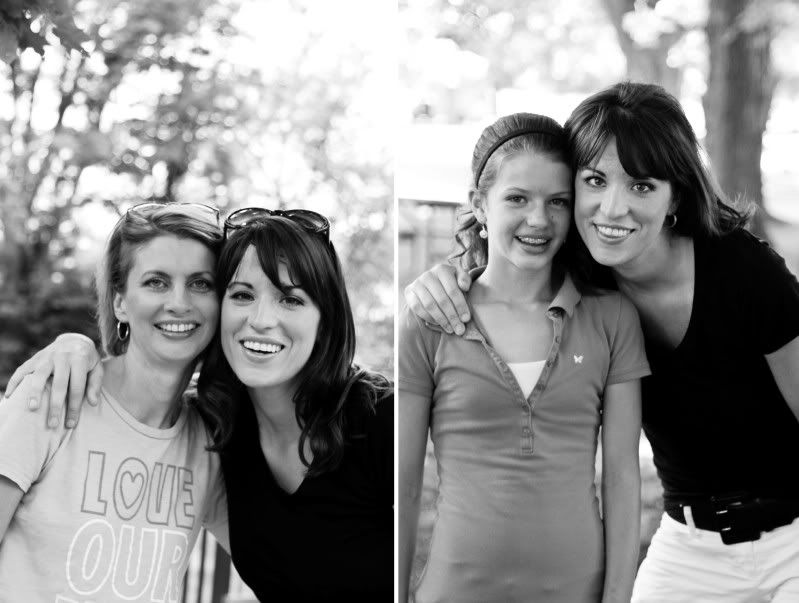 i couldn't be happier. so full of love…but so ready to go home and enjoy it even more. ready to tackle summer projects…coffee with friends…and our anniversary night out in a couple weeks.
oh, this girl has been a trooper. a love. i can't say enough for how proud i am of her little travelin' soul. we fly home late tonight and i expect her little blonde head will lie heavy in my arms on the plane. oh, i will kiss her. i will kiss her and tell her what a big girl she has been on this trip.

daddy, we can't wait to see you. xoxo
~k