making a conscious decision this morning not to let day two of gargantuan sinus headache ruin a perfectly good rainy day…
we set about to enjoy the comfort only a gray day could provide.
the air was heavy, the sky ominous and the thick perfume of dark wet dirt was accompanied only by a chorus of bullfrogs harmonizing in the woods behind us.
we barefooted our way through shallow puddles and ran down the sidewalks laughing as the rain fell heavier making our mad-dash home a bit more theatrical. but b was happy.
even though, as usual, the waist of her pants fell fast over her tiny little hips. this happens every day. sometimes in the grocery. sometimes in anthropologie when i don't notice it until my little has not only lost her pants but her unders too and she is scrounging bare-butt through a barrel of vintage doorknobs as if this was perfectly normal.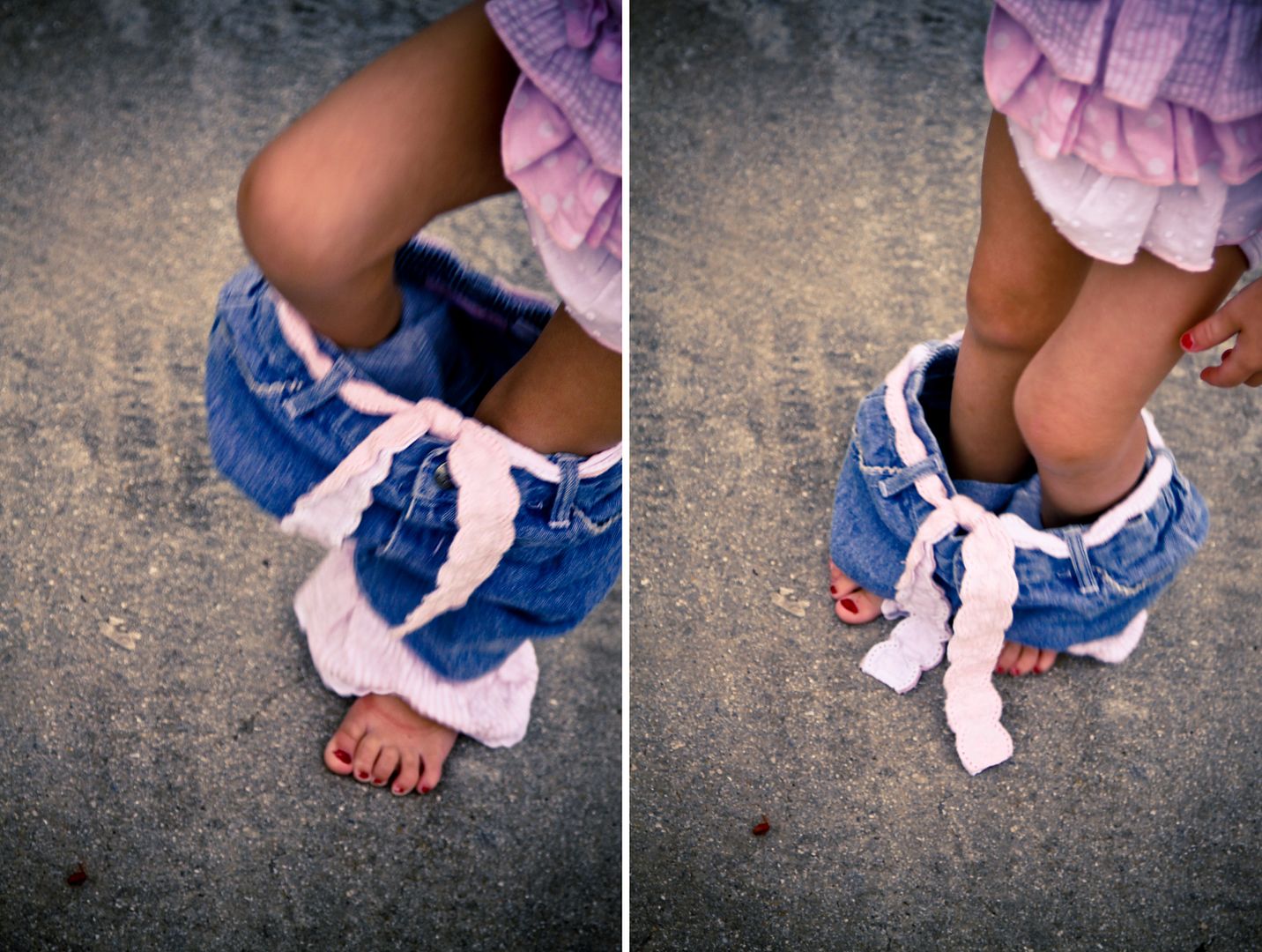 we napped hard and heavy this afternoon in a dark room, her and i wedged into a small sliver of a very big bed…because neither one of us can seem to get close enough to each other. and while she slumbered quietly belly-to-belly with me, i felt little kicks and smiled, wondering if in her soft sleep, she felt it too.
but the best part about rainy days…
why, it's the chocolate chip cookies, of course.
all i say is wanna cook? and she runs like the wind to whip open the apron drawer, kindly handing me my favorite one first (a vintage half apron from my jo's late cake-bakin' mama, grandma glady)…and then follows with her own little cherry apron that she tediously tries to tie up around her tiny shoulders on her own…but never can quite seem to manage…yet.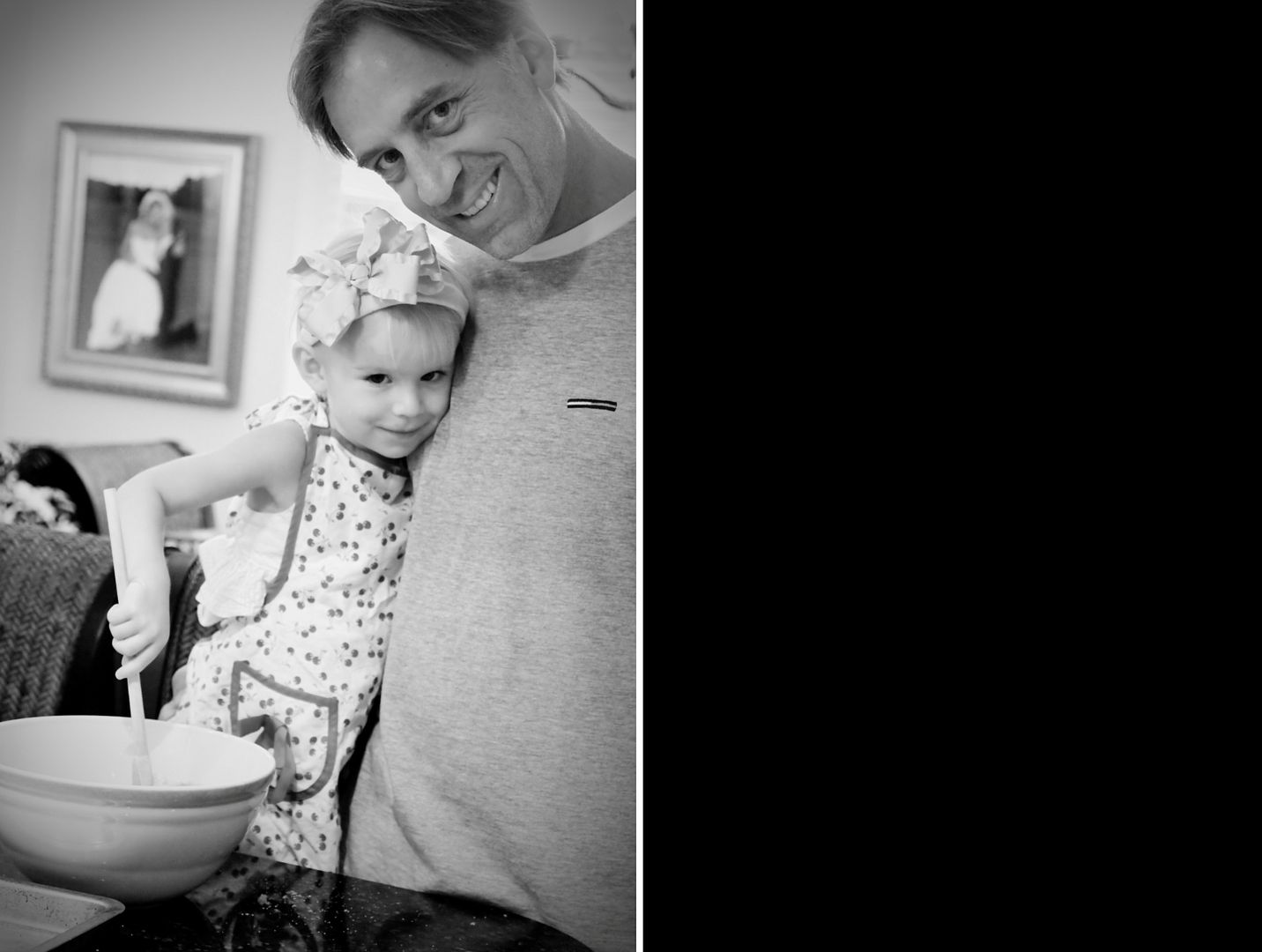 and we stir and crack and pour and mix…in the comfort of a cozy home while it rains hard behind the windows.
and we pay no heed to those raw egg scares as we delve into delicious, sticky chocolate chip cookie dough…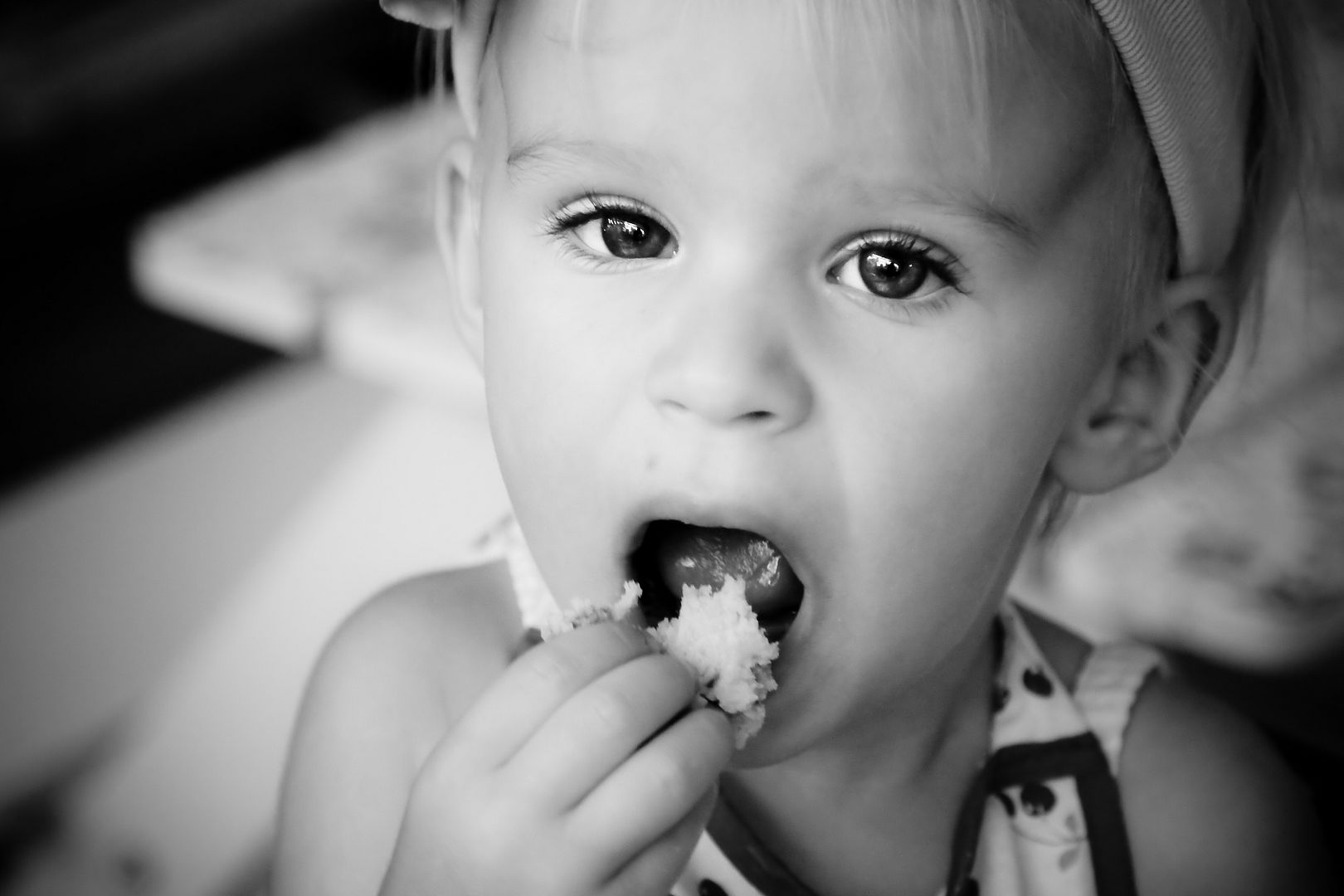 we wait patiently, pacing around the oven until the timer dings…and she smiles.
all done, mama.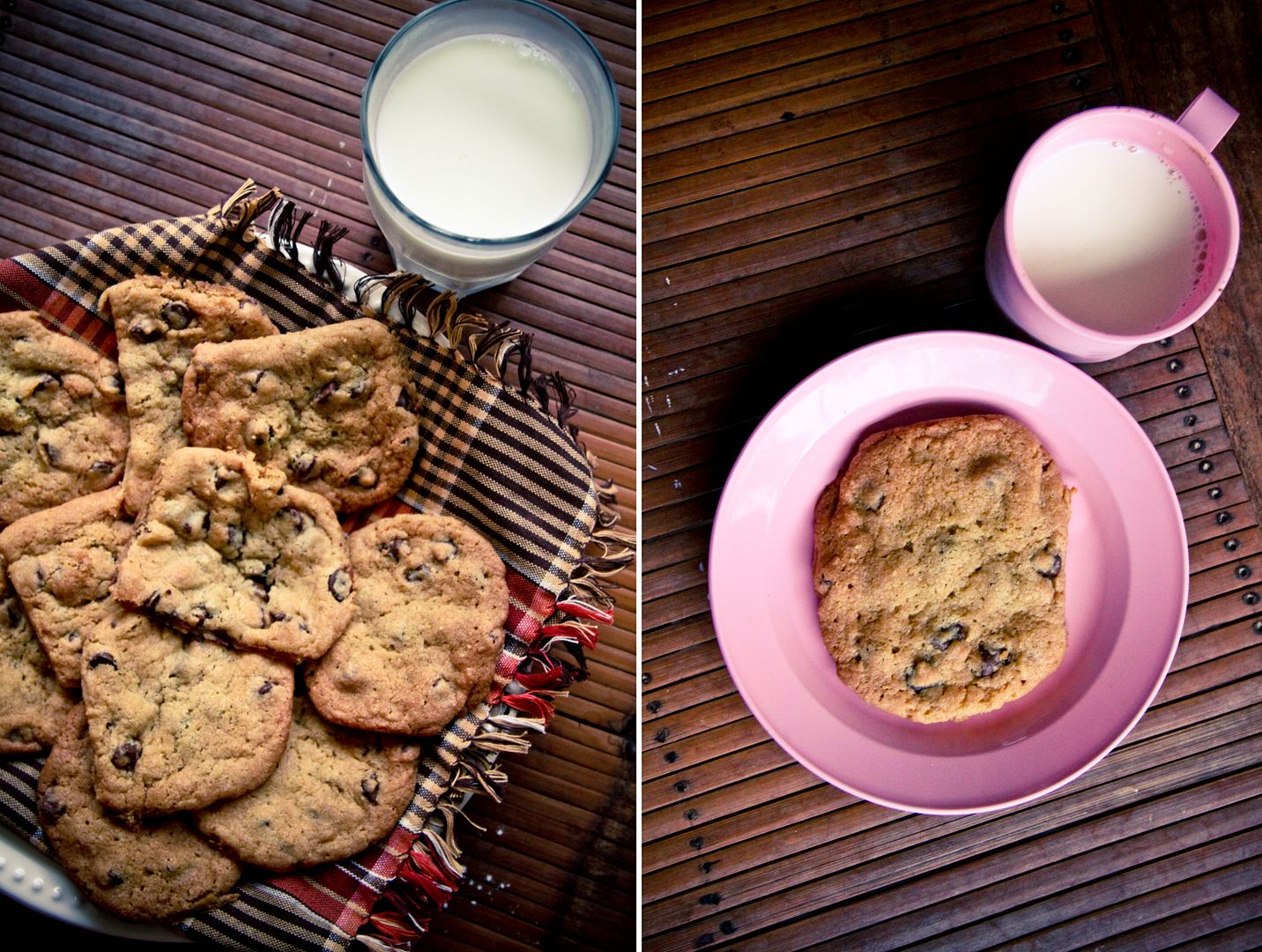 and our sweet labors are rewarded…on a delcious rainy day.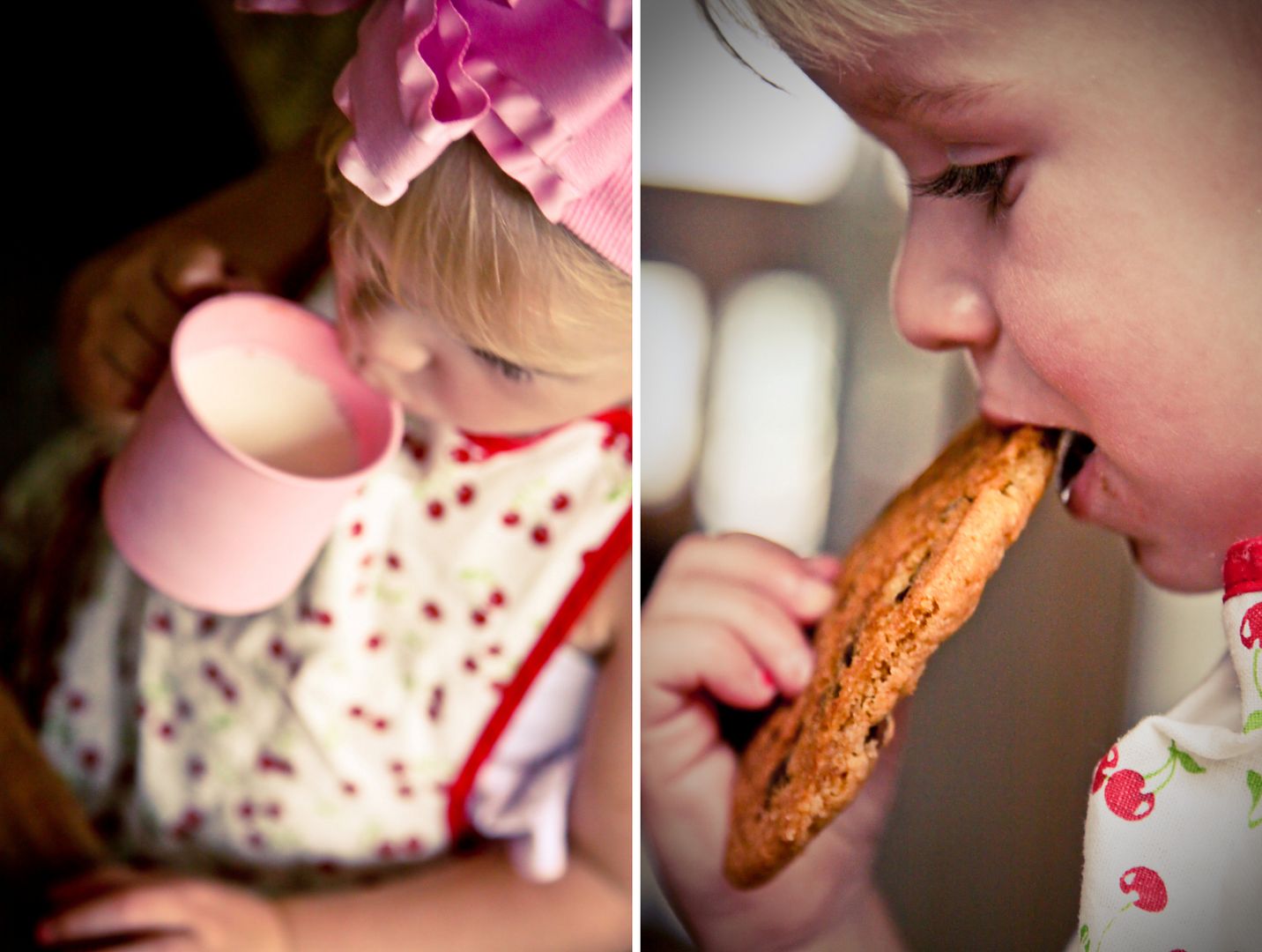 we love our rainy days…
…and a rainy day photo…going into the 'mama favorite' folder…because it's just so lainey.
(and loving that random blurred out leaf in the upper corner…it magically appeared suggesting the possibility of a northern-ish september)


singing in the rain…only happy thoughts allowed. ~k