forgive me, please. but the north runs in my blood and although you can take the girl out of michigan, you just can't take the michigan from the girl…no matter how bad their economy is.
so it is on the first of september things change. i begin to yearn for the coming fall…for layered sweaters and tall suede boots, tweedy blazers and thick black tights. pumpkins and allspice, apples and cinnamon. i yearn for chilly temps and crackling fires and it doesn't help the family has reported sweatshirts in the evenings up there.
we do well here 'faking' it as best as we can and drinking up even the slightest drop in temperature. i douse the house in pumpkins and leaves and twinkly candles come this time of year so our house clearly stands as yankee down here in the deep south.
and i so know i jump the gun…summer ain't over yet…
…and sometimes, i admit, i go a little overboard.
enter evidence a.
our 'autumn' photos for the first of september.


…my justification being i have to do this early professionally to advertise and prepare for coming autumn photo shoots not to mention there are a lot of other northern mamas around here who drink this stuff up…and i like to convince them that yes…i will make their littles look as far from florida as possible for the fall feel we all dream of. and with that said…fall mini shoots are now booked…and overbooked as i extended it a half hour to fit everyone in. i'm excited about this one as i am working to make these shoots not only to be productive in the photo sense, but to be celebrations for littles with fun things to do too. the next mini shoot party will most likely be held in january for pre-valentine photos, so be on the look-out…
with no further ado…
autumn previews…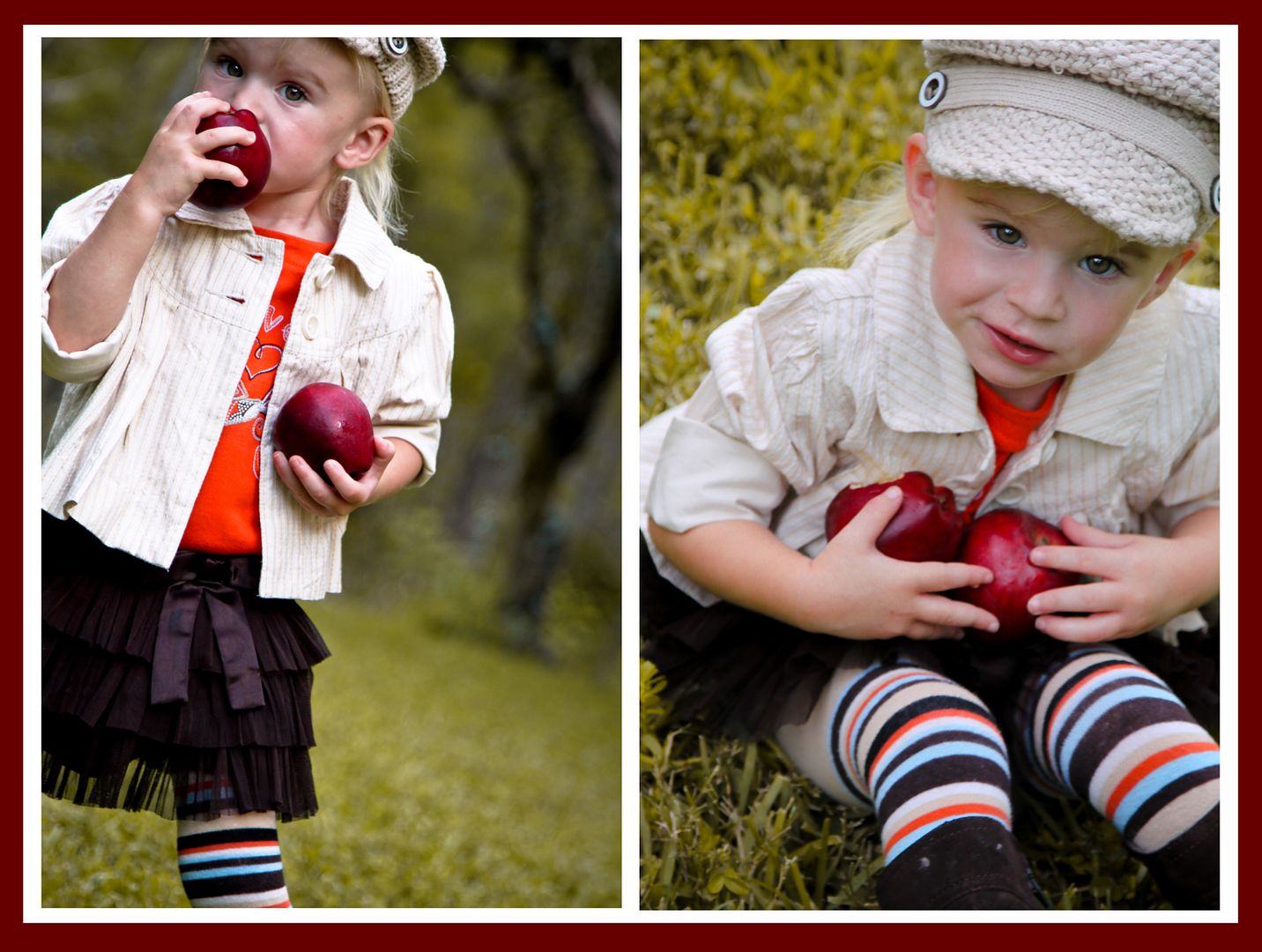 …and were thrilled to welcome gramma into our home today for a full week of snuggly fun…
…and whadya know, gramma made lainey another dress…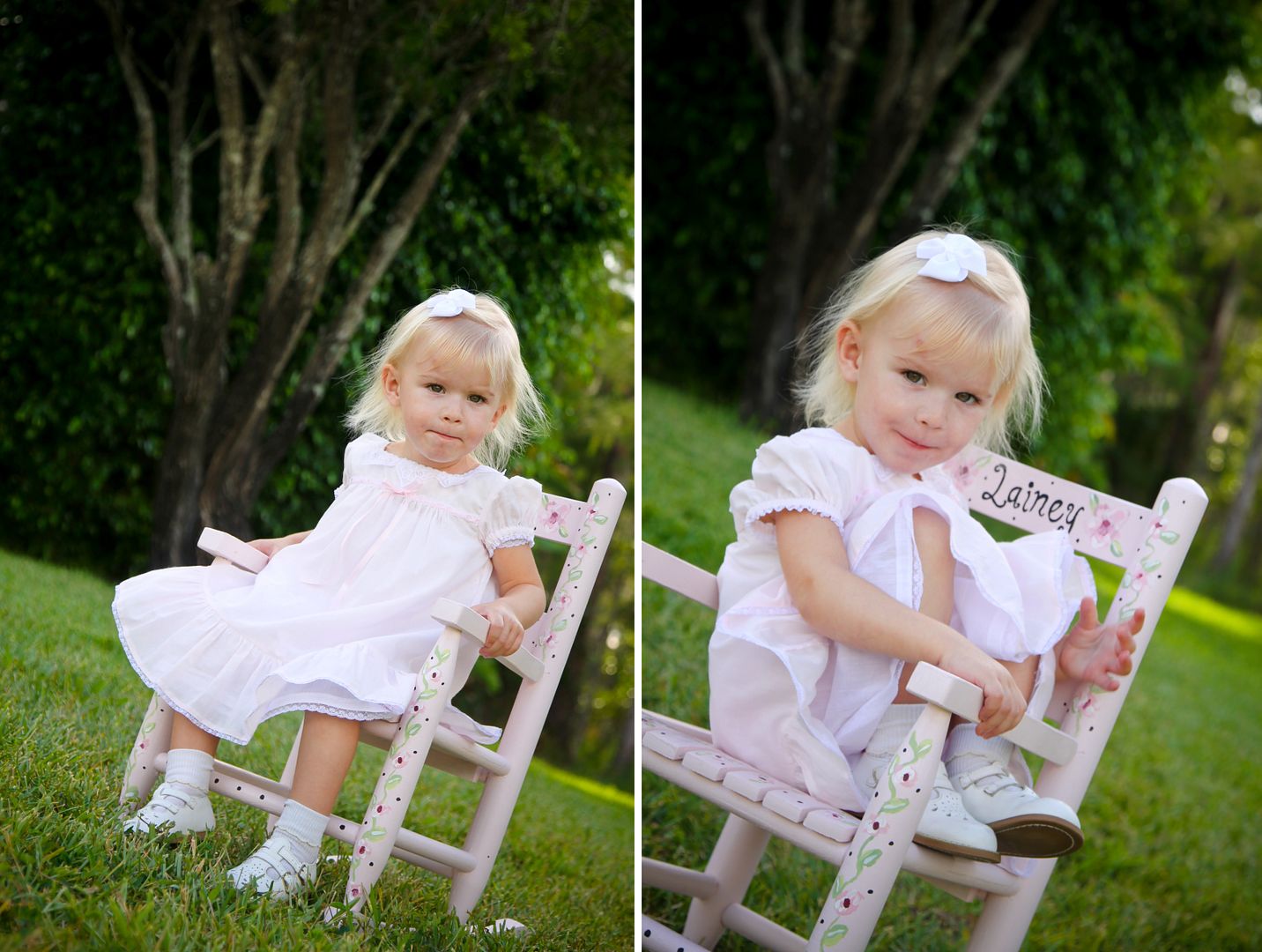 …and a bloomer outfit we'll be sportin' tomorrow.
tomorrow, it's off to the other side of town to a little jewel of a yarn store where we will pick out colors for new hats, a bring-home-baby outfit and a project of my own…i shall be picking up the crochet needle again to make little bean her very own mama blanket.
and there shall be scrabble games. and good food. and a reaquaintance with mornings on the lanai as my mama always reminds me just how lovely it is to sip your morning coffee out by the woods.
…happy september, friends.
~k