besides her obsession with real babies…there are the lizards.
she calls them 'babies', those lizards.
and she spots them everyday, everywhere. it started over a year ago when brett would arrive home from work to take her on critter hunts…which evolved into early morning scout-outs, the two of them crouched in jammies outside our bedroom sliders, waiting for the 'babies' to scurry across the screen somewhere.
then she invented her own game. where she runs to us, her fingers curled in a ball, carefully holding an imaginary 'baby.'
i got baby, she says. and she'll slowly curl one or two fingers up and peek into her palm. she'll pass the imaginary critter into our hands, just as carefully as if it really existed…and we toss it out into the void where she'll run to catch it, scoop it up and begin the game again.
i got baby.
so when i landed upon a package of these life-size little lizards at the check-out of our local toy store, i couldn't help but snatch them for a stocking stuffer. but when brett saw them, he could not contain his excitement to give them to her now.
and nothing we have ever bought her has made her happier.
her babies.

there are seven of them, and she knows where each is at any given moment. she keeps them in a little canvas bag and hangs them on a peg behind her door every night. and every morning, she says 'babies'…and runs to retrieve them for a day of baby adventures.
she hides them in daddy's pockets…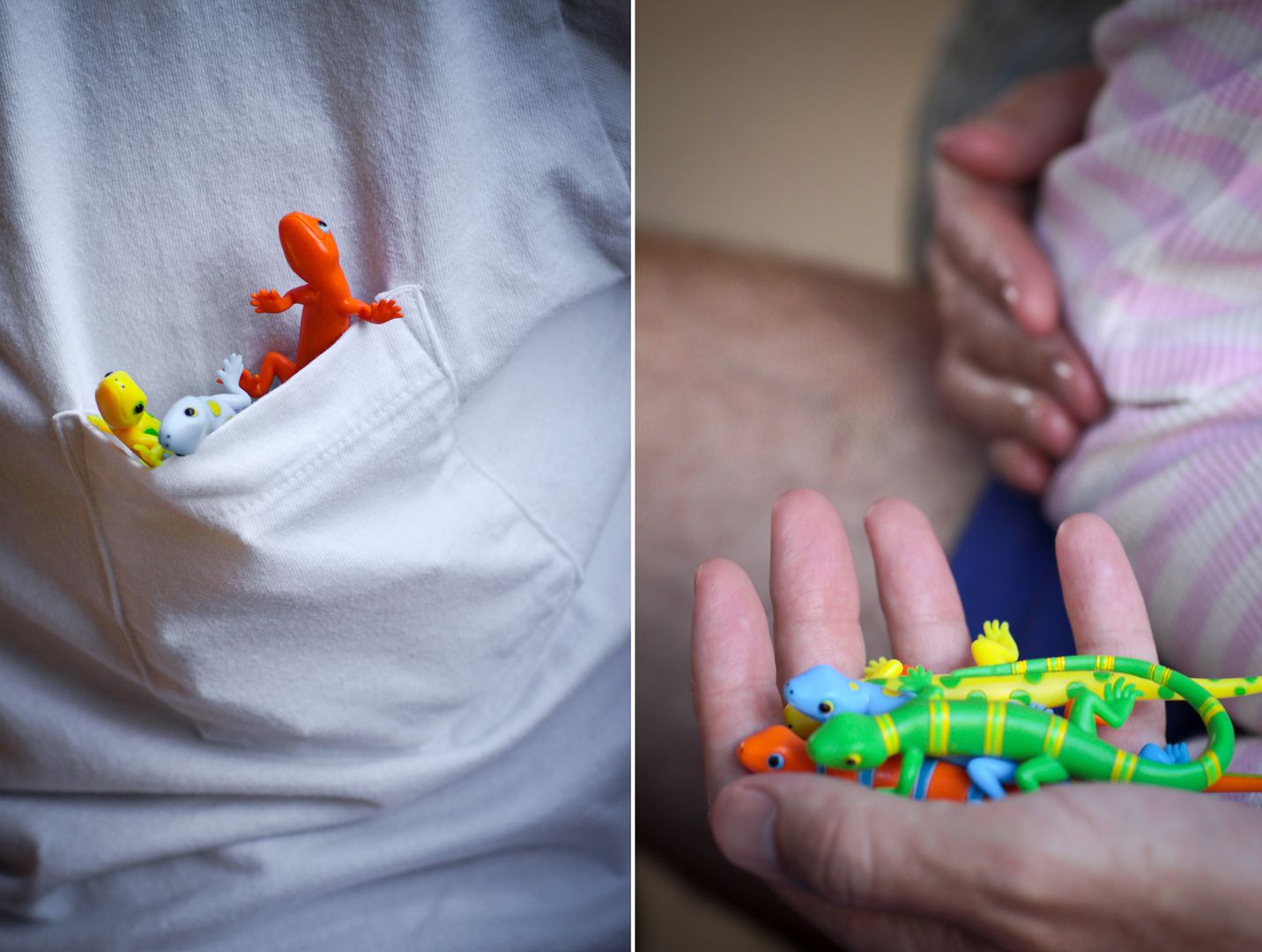 and invites them for afternoon tea parties under our shady tree.
i found one under the coffee table while vacuuming the other day…and i asked her where the rest of her babies were. sure enough, she ran through the house, collecting each from its spot until, minutes later…there were seven again…lined up and color-coordinated across her dresser and ready for their canvas bag overnight retreat.
the girl loves her babies.
…and i love these kind of stories…because the lizard love will, most likely, soon fade away, and we will forget all about it until someday, years from now, i will dig up this old blog and reread this account and smile big suddenly remembering the little quirks of a girl who once was very, very little.
which brings me to another parade of pictures from an evening at the park…our place we now go on days when work dominates play, and i feel redeemed to shut it all down in the early evening and just really be with her. she often neglects the play equipment, like tonight, choosing instead to roam the open areas or drag her backback of books through the woodchips until she has found the perfect spot to plop and stop…and just be. we read the worn little copy of her god loves me book in the middle of a sunny path, followed three baby bunnies into a pine needle trail, laid and rolled on pavement…just because we could…and ran–for no good reason–as far as we could, away from the slides and swings and climby things until there was nothing around us but trees and grass and a distant sunset.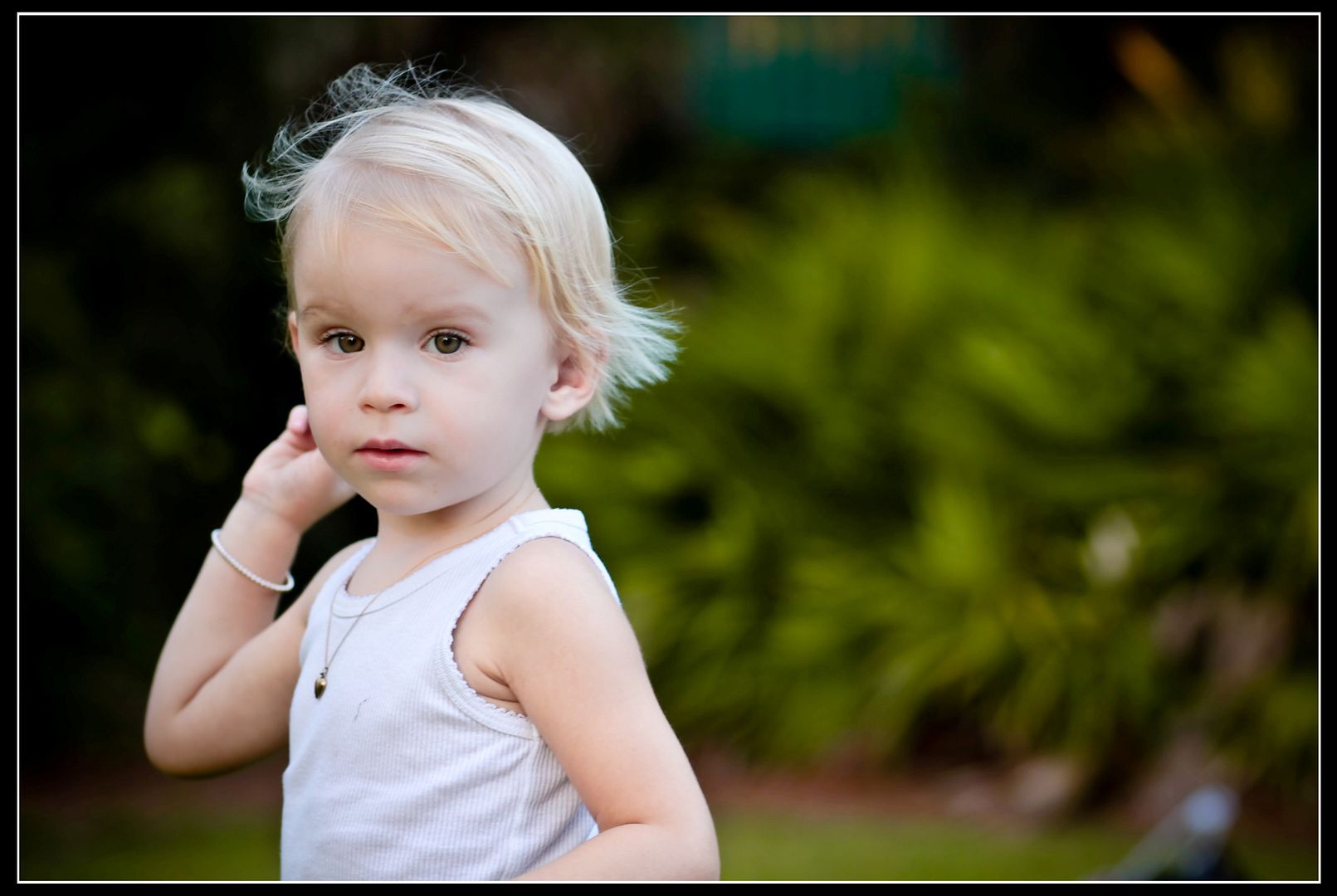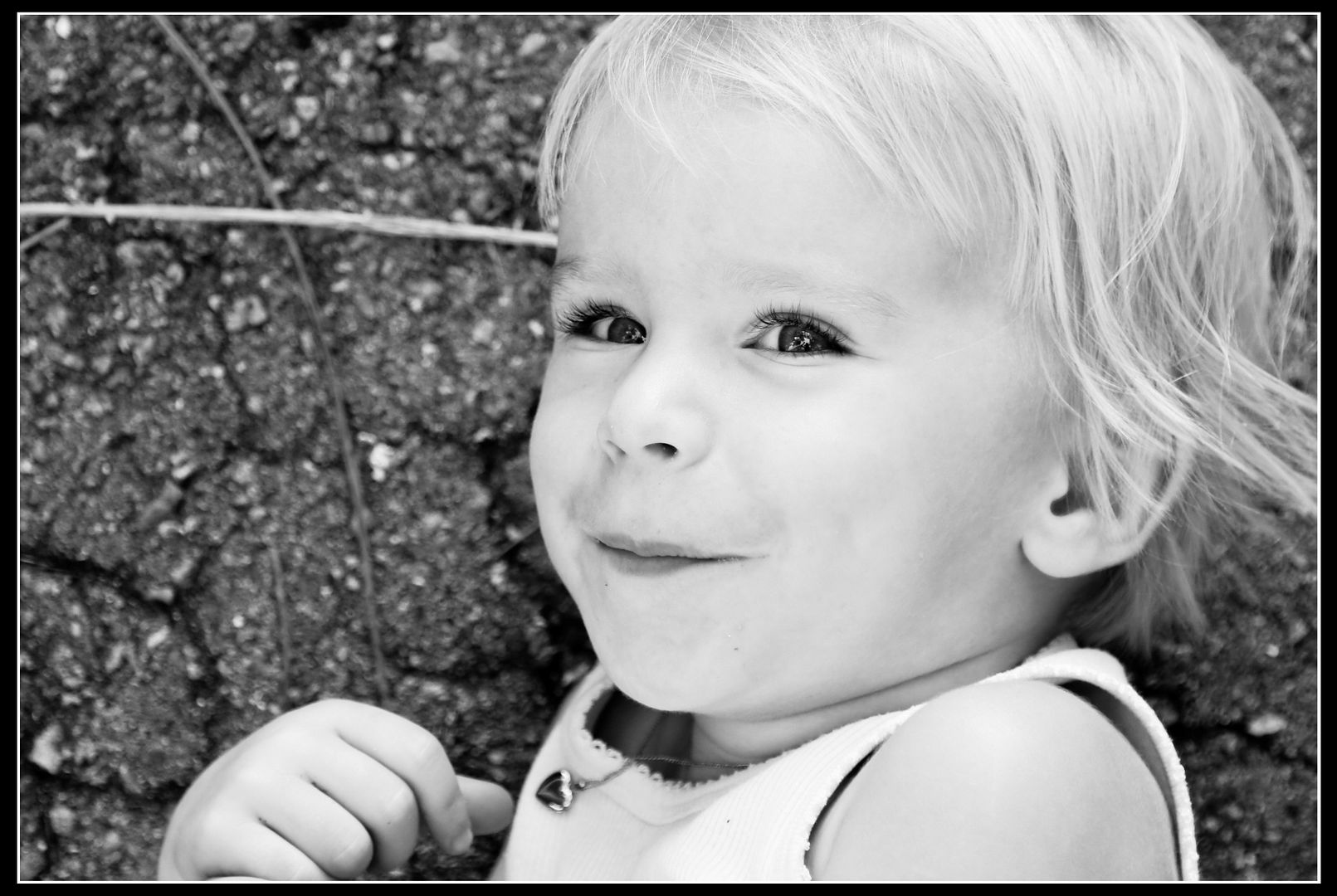 it is these moments that strip me of guilt and stress and those thoughts of am-i-balancing-it-right?


it is these moments, in fact, that i don't think at all. and i love not to think. but rather be.
tomorrow is a full mama work day…and a full grandma day for her. and while i'm not used to her being out of the house, we embrace a bit of change that's good for both of us. and the comfort of knowing that the park is always there.
two days into november and it is very, very lovely indeed.
…and, for the record…it is late, i am ready for bed…and brett is so used to me taking pictures and writing and posting, etc. that he doesn't often ask to see posts, but tonight he wanted to see the post. and i scrolled down, showing him pictures and reading…and somehow–well, not somehow because i don't know why my overly touched-with-emotion crying spells surprise me anymore, but yes, somehow, i could not scroll without crying…and we both just sat here looking at her and how life has changed and i looked up to see his own tears and a smile. and, well that was a moment.
and while life is big and opportunistic and there are a trillion things that identify us…and we raise our children to have wings and explore the world…and we model independence and hobbies and talents and loves that both include them and display our separateness, there is this overlying/underlying constant foundation i can't get away from…that, whether we like it or not, once you bring life into this world, your soul is so completely attached and every endeavor and challenge and interest from there forth subliminally and not-so-subliminally embodies the instinct of loving that little thread of life.

huge sigh. …and that's it. my sermon is over…to bed, she said.