two years of my little space…my little voice into the void…my little canvas to document and love and write and share and give and take…and be.
so, happy birthday, blog. you are a good friend.
and birthdays are good times for writing letters, are they not?
so, some letters i've been meaning to write:

dear bangs,
i'm sorry i phased you out. i guess i thought i was over you, but once you were gone, i kind of missed you and thought you were cooler than when i had you. welcome back. i really like you again, and i think our relationship will be good now. just behave.


dear domestic one that lives within,
i'm loving you more and more and some of my latest accomplishments are reminding me that you are really a big part of me and i want to embrace you and get to know you more.
i've enjoyed our quiet nights together by the fire, just you and i…rhythmically weaving the crochet hook in and out and unraveling strands of delicious yarn. the blanket we finished together makes me feel like a really good mama and i can't wait to wrap it around our little bean in the hospital and know that i did that. i made that. and, most alarming, i finished something i started.


dear laundry,
i still hate you.

…and dear dogs,
why do you always have to go and mess up my laundry piles?


…dear new necklace,
you represent so much…and when i saw you, my heart leaped. how blessed i am to be that mama bird…and how i marvel at the beauty of my nest and the two beautiful eggs i'm honored to protect and nurture.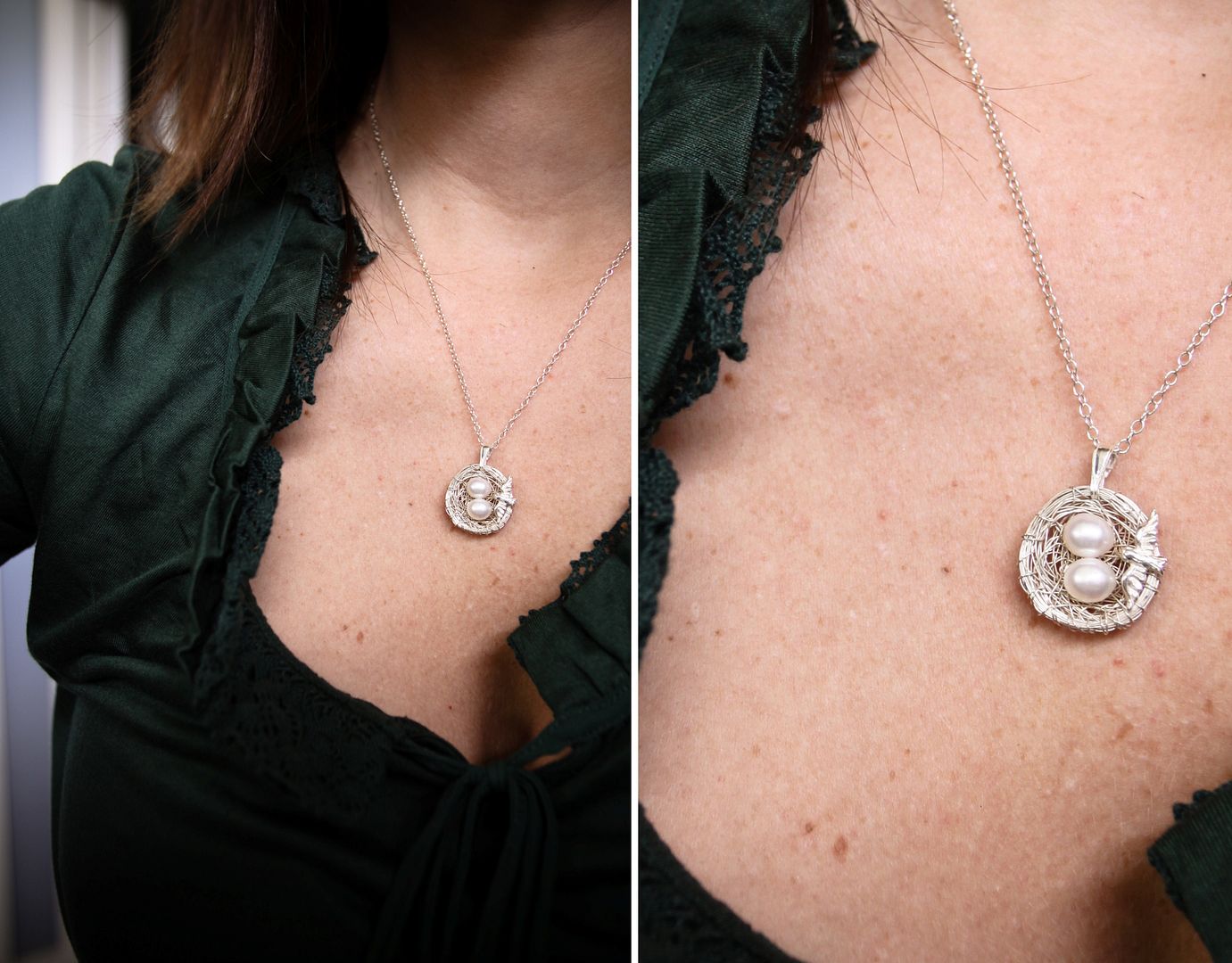 (handmade on etsy)
(and dear heidi, thank you for being the kind of friend that gets word i like something and goes out of her way to give it to me.)
dear daddy,
you are the best ever. thank you for loving a sick baby so good, it sometimes beats out the mama (i said sometimes). and, i know i get on your case about babying her too much, but today, when i saw you walking around with her in the butterfly sling, stroking her hair and looking at her like it was the first time you saw her…i knew we're just lucky to have a daddy who loves like you do.


i've never seen anything like it…and it doesn't go unnoticed by anyone who happens to be blessed enough to watch you in action. she really loves you.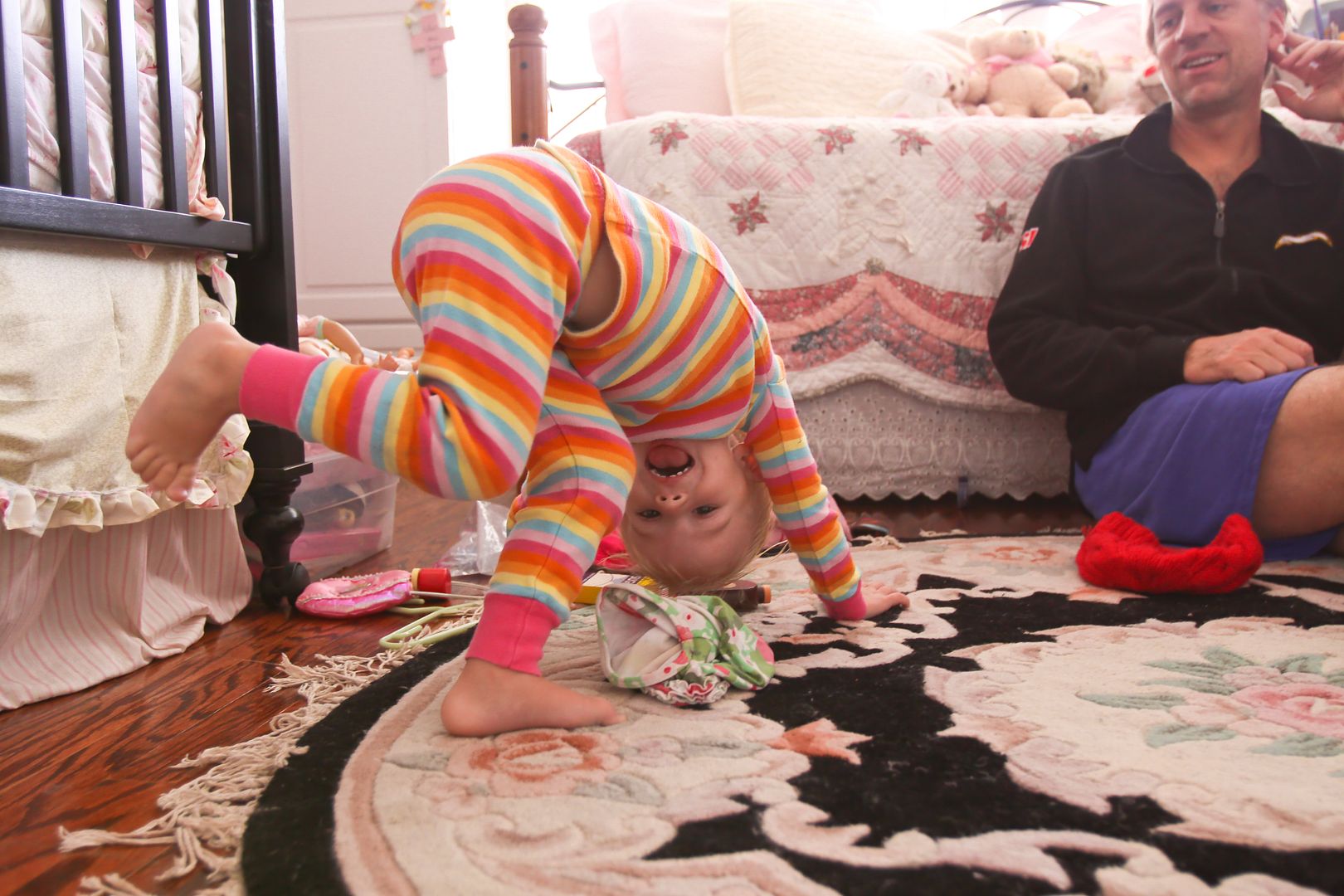 dear lainey,
i'm so lucky to call you mine. and writing about our days together for these past two years has made me so much more entirely grateful for the magic we have and the magic you are. your independence is quite beautiful these days…


…and i am continually astounded at the way your brain, your heart, your core…is embracing this big world and learning to take in as much as you can and yet still give back.


you radiate joy and life and spirit, and we just can't believe we get to hold the reigns for awhile on such a gift. we're learning more everyday what that means and though we will make mistakes from time to time, what a marvelous journey it has been and will be.


you have some big changes ahead, but we're right here and know you will embrace them beautifully. a big sister…what an honor. and i can't think of a better girl who could fit those shoes. i can't wait to see how you will take it all in. and in the meantime, always know…you will always be our firstborn baby. our may magic. our willowy, blonde-headed, heaven-of-a-smile girl who's sweet and beautiful and fills this nook in our heart that only you can fill.


…and dear little baby,
you have a name now. we've changed it a couple times, and all along, i just didn't feel it was right. but, now you have this perfect, wonderful name that i just know is you.

you are due next month. and i never thought it would come. we are ready for you…but we have been for a long time.

i've washed and folded the tiny things that will hug your itty body, and they are nestled in drawers…drawers that i open a few times a day and stare into.


your sister has been loved in most of them first, and how special it will be to slip them on you and be reminded of almost three years ago…and the sweet, sweet bond you two will share.


i dream of you every night…and i know you will complete our family in a way we could have never imagined.

and dear readers,
they say long-distance relationships don't last. well, they don't know jack. i truly have been enriched by your comments, gifts you have sent, encouragement you have given through really tough days, your stories, your kindness. i value inspiration…the fact that every one of us has the ability to give it…and that, if we let ourselves, we certainly have the opportunity to take it. i have been inspired in so many ways and always look forward to the wonderful things you have to say.

happy birthday, enjoying the small things.