…this happens every year.
i spend hours designing cards for everyone else every year. hours. and this week, i've been on the phone with clients and stopping by their house with paper samples, designs, envelope finishes, etc.
for our card, i want something new this year…a new company…a new design…and i have grand illusions of what it's going to be like. brett's dad was going to take our photo tonight…
…but we (and i say 'we' lightly…read between the lines…and it's certainly not brett's dad) couldn't get it together.
so, i was just wondering…is this an offensive card for this year?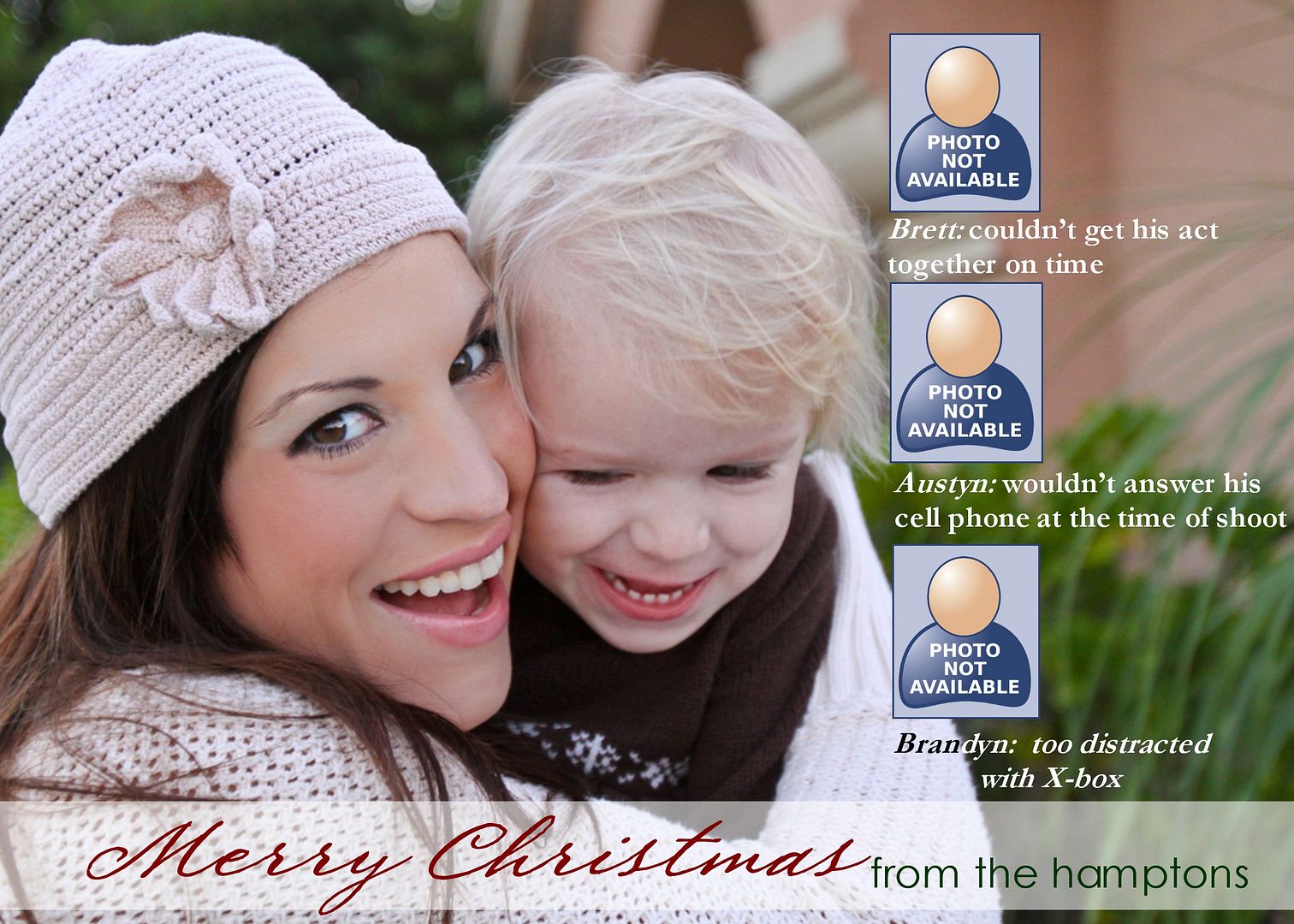 you can be honest.
for real though. i swear i'm kidding.
um, i love my family.