I spent the morning with my firstborn today. Left Nella snuggled in her pink kitten jammies right next to her Daddy under a mess of tangled sheets while the bigger girl and I snuck off to the bathroom to get ready for our date. She stood on the stool next to me and glossed her lips while I brushed my teeth and twisted my wet hair into a ponytail.
I've missed this. Sure, there are myriads of moments where we're together, but sometimes I'm turning the pages of The Wide Mouthed Frog while simultaneously balancing a baby. And, in the middle of a puzzle with her the other day, I jumped up to calm a startled Nella. "No, her not crying," Lainey said as if her denial would convince me to stay and play.
I thought I'd be really good at this when I was pregnant. I had rehearsed every possible situation with balancing two and had a plan of action. We were going to have Lainey & Me dates weekly. We were going to be aware of all jealous cues and fire planned responses to fix them. We were going to take our love and carefully divvy it up in perfect equal portions, no more, no less.
Unfortunately, life doesn't offer the Perfectly Planned option. In the ebb & flow of our home's activities, there have been days where Lainey is rained upon with praise and puzzles and baking and book-reading and others where I've actually uttered the words, "Not now, Babe, Nella needs me" as if her needing me wasn't as meritable.
And then there are days like today when I give her my undivided attention and we dress up and sing made-up "We're going on a date" songs in the car. When there's only one carseat to buckle and one face to focus on in the rearview mirror.
We started at the bookstore where we spent most of our time riding the escalator or, as she calls it, the "up-down." You would have thought we were at a theme park. She held her breath and smiled and jumped off at the end with a "wheeeeee," and suddenly, I too was feeling the exhileration. We read books and sorted the stuffed animal shelves and finished our visit with a red velvet cupcake with a thick swirl of heavenly cream cheese frosting.
It felt good to be back in the swing of things, to know that life being altered a bit doesn't change everything and there are so many more of these dates–with both my girls–to come.
We continued our morning together at a local produce market where she picked out small potatoes for Daddy and I added shallots and garlic and a big, fat, dirt-covered onion that together tasted amazing in a pan of sizzling butter tonight.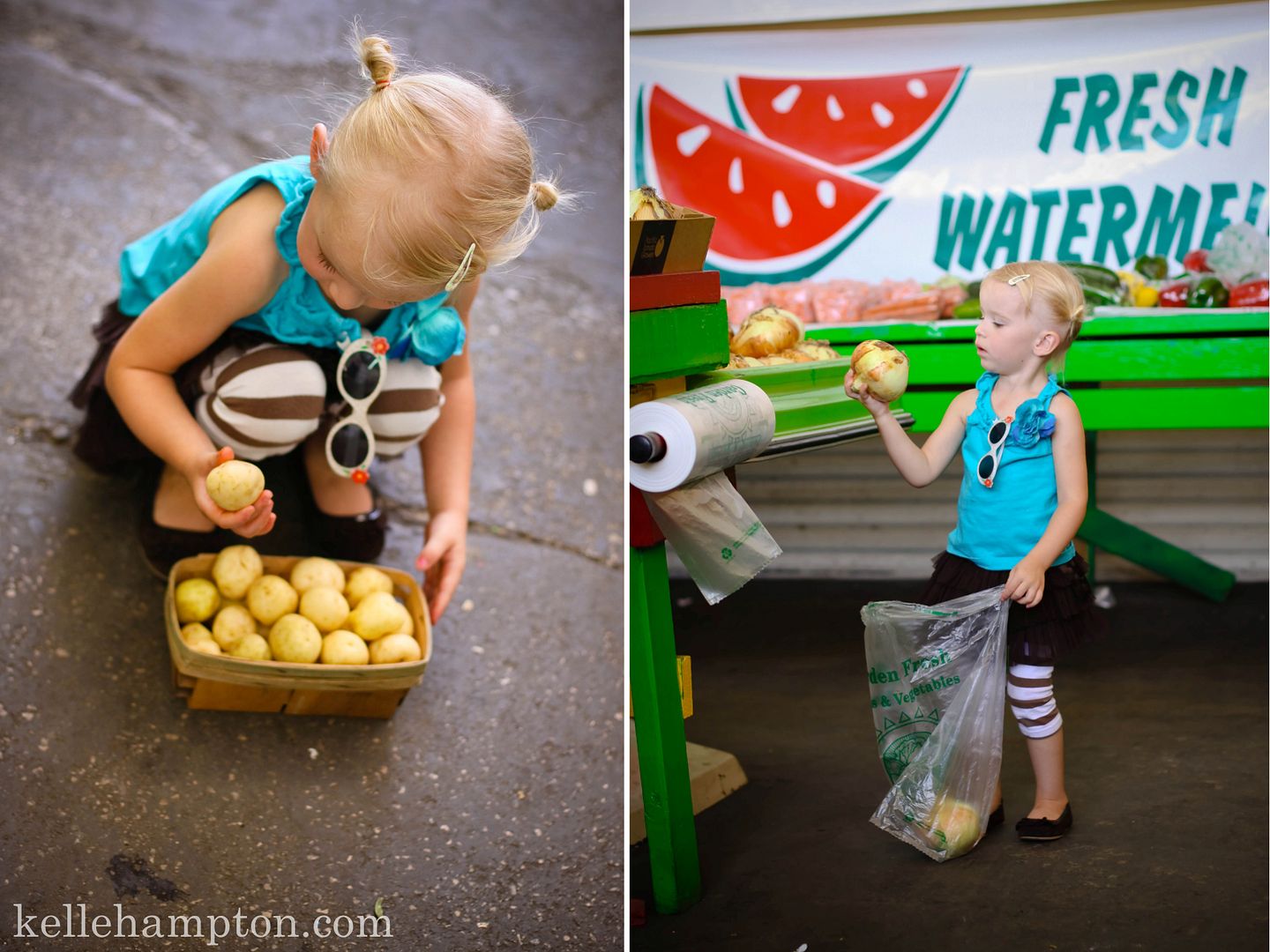 She stole a strawberry before I noticed half of it oozing down her chin.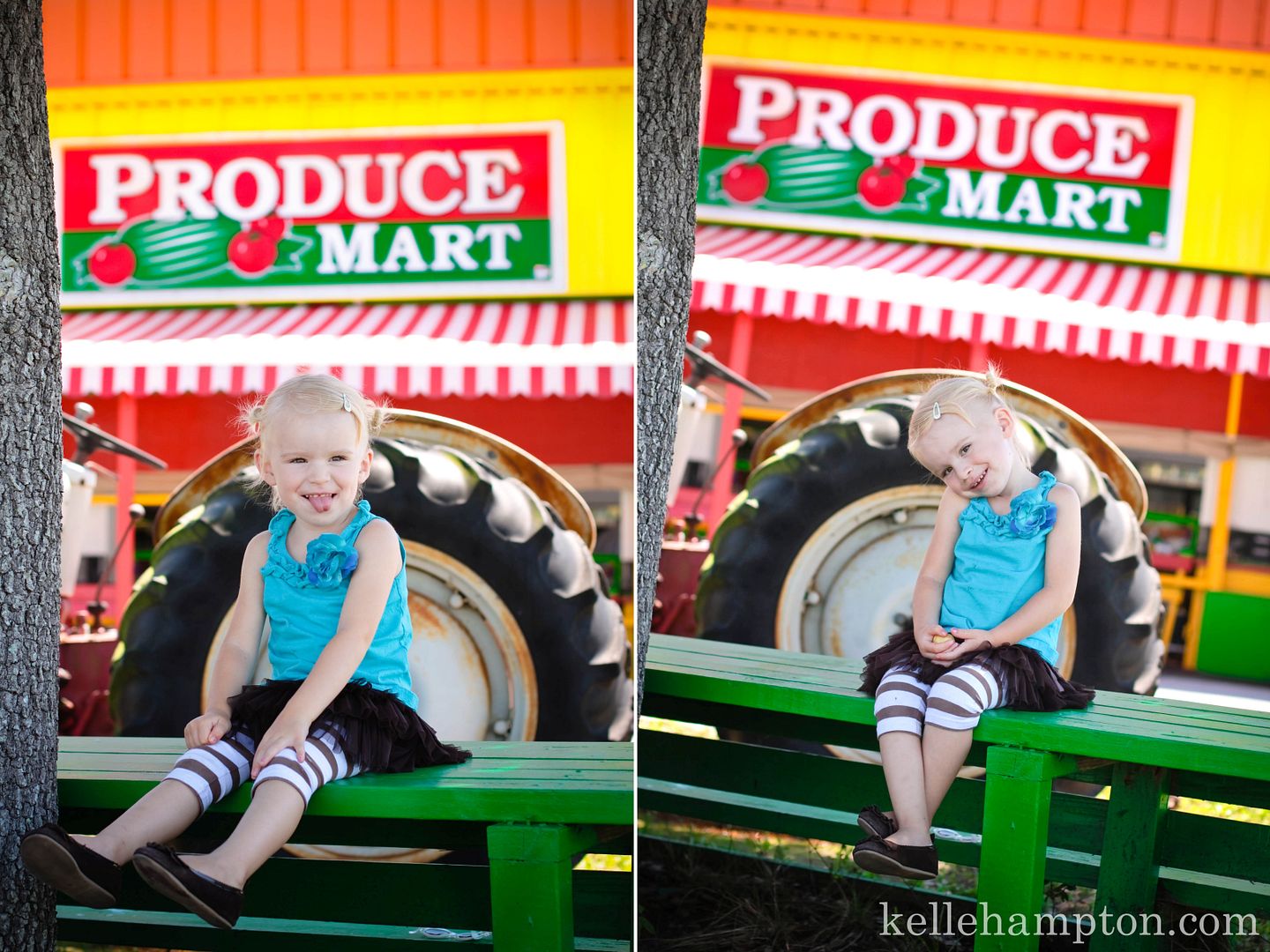 Finally, it was back home where we spent the rest of the morning hurdling streams of cold sprinkler water outside where the sun calmed us and the sight of my happy girl not only reminded me of every sweet memory we've shared so far in this yard but excited me of all the ones to come.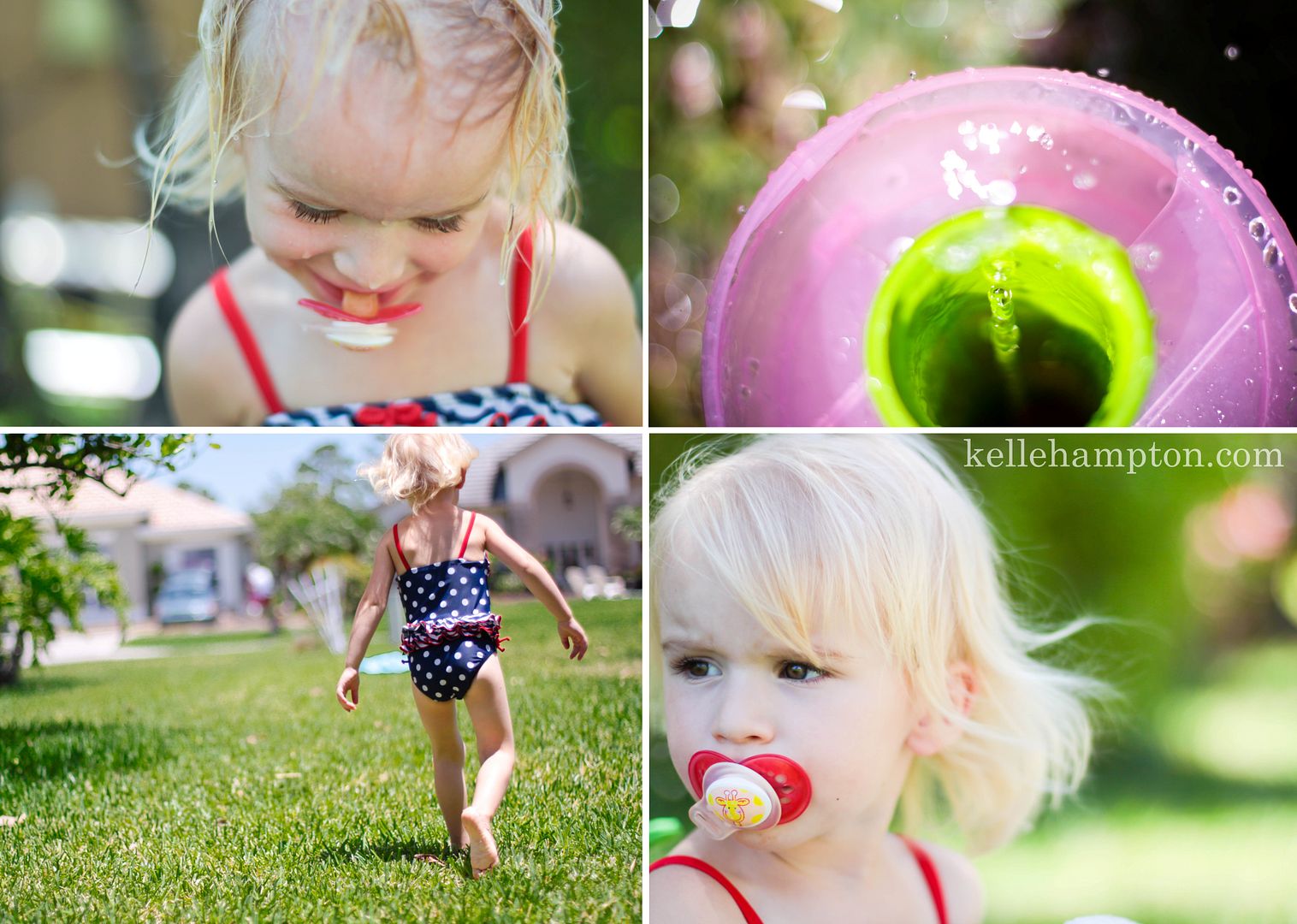 Then multiply that excitement times two.
Nella joined us outside for a shady nap and, after a good dose of one-on-one time with the big sister, I felt content and happy to share the afternoon loving my girls as perfectly as I know how. And, although it was soon followed with dangling a hungry ten-pound girl in one arm and a thrashing almost-three-year old in the other while I dodged sprinkler sprays to head in for naps, it still felt, might I say, balanced.
The scales will, I'm sure, tip again soon and teeter between too much and too little, but days like these will return and restore the balance of just enough love…and then some.
****************************************************************************
And this little kitten?
The sound of our voices excites her so much, she gets all breathy and wide-eyed and worked up when she hears us, batting the air like little Karate Kid. She stretches her hands to touch Brett's face when he holds her close, and when I feed her, she reaches up and wraps her fingers around mine in the most tender grasp. Love Machine.
Her most favorite spot in the world? Pressed up against Brett's chest. The girl goes into a total love trance and, well, so does Brett.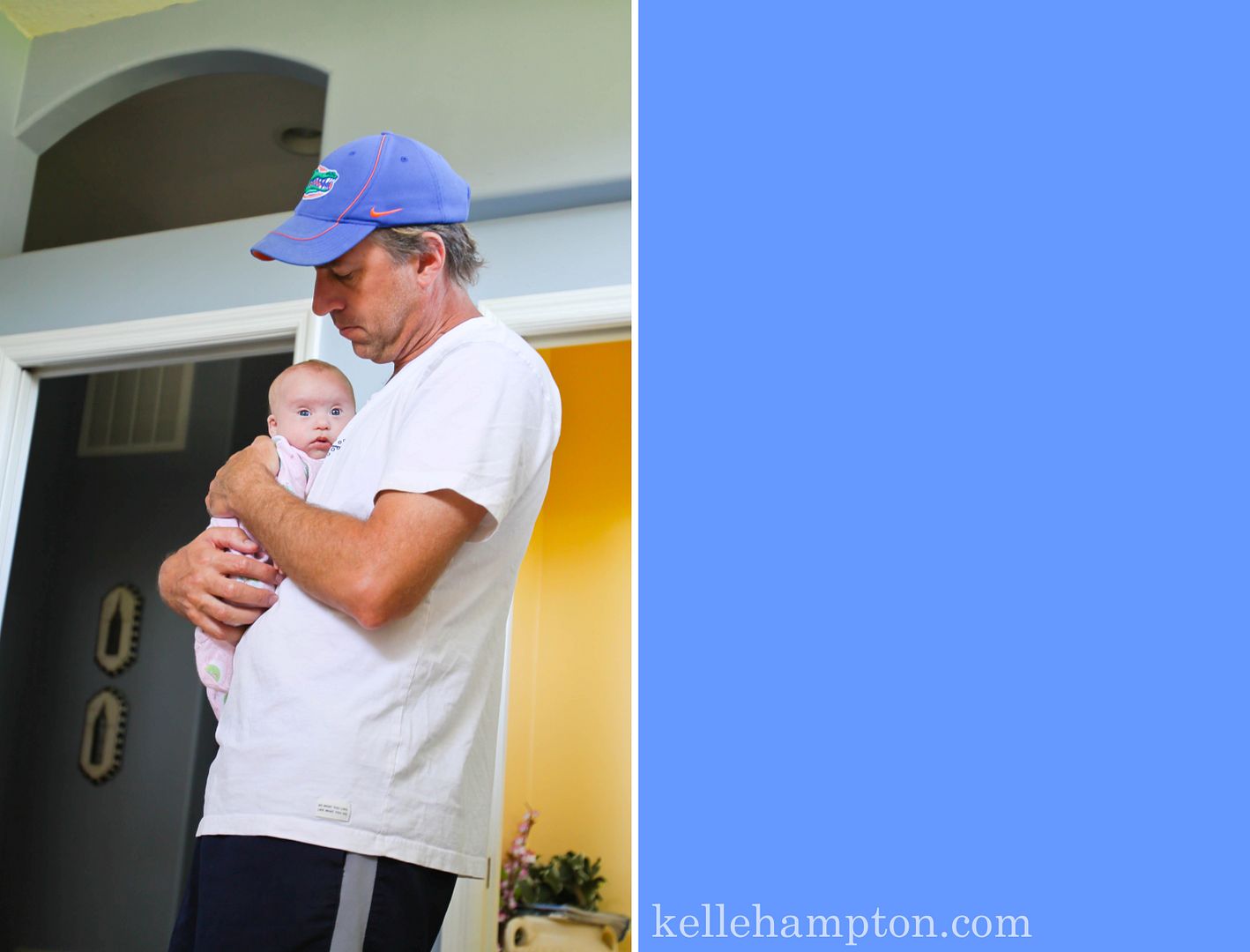 And, speaking of Karate Kid, she's a black belt in tummy time, conquering the head lift with our applause…and a smile.
Brett approaches Tummy Time like he's a marathon coach, clocking it and coaxing her through it. And he drills me at the end of the day…"How much Tummy Time did she have today?" I'm scared of what would happen if I answered "none." Dude means business.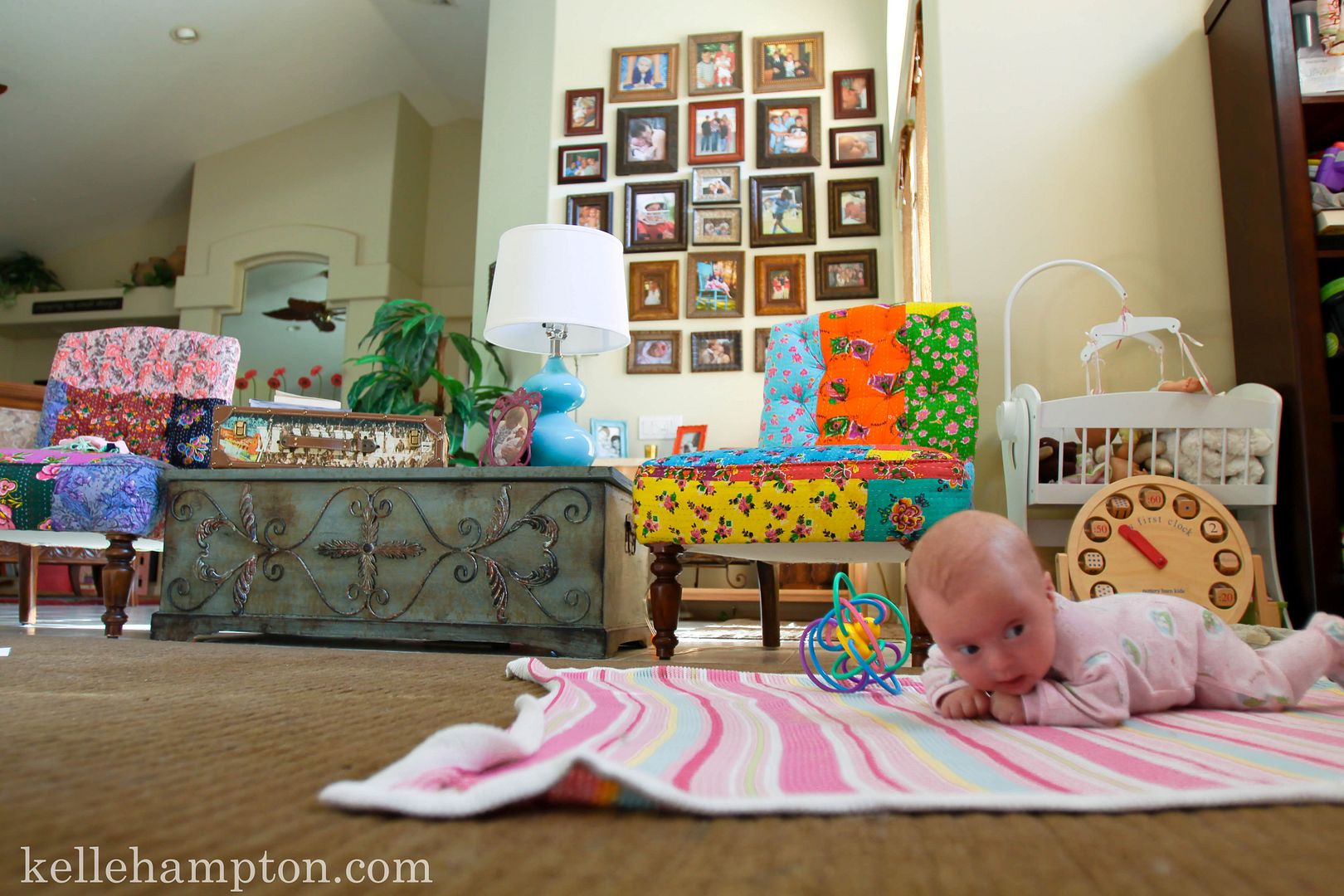 *************************************************************************
On our way to some friends' house the other night, Brett & I were debating NY vs. Chicago style pizza, completely oblivious to the silence in the back seat when Brett finally says, "Do you smell that? Smells like nail polish." Turns out Lainey packed some in her backpack and was having a little car manicure session, awkwardly bending over the straps in her carseat to reach her toes.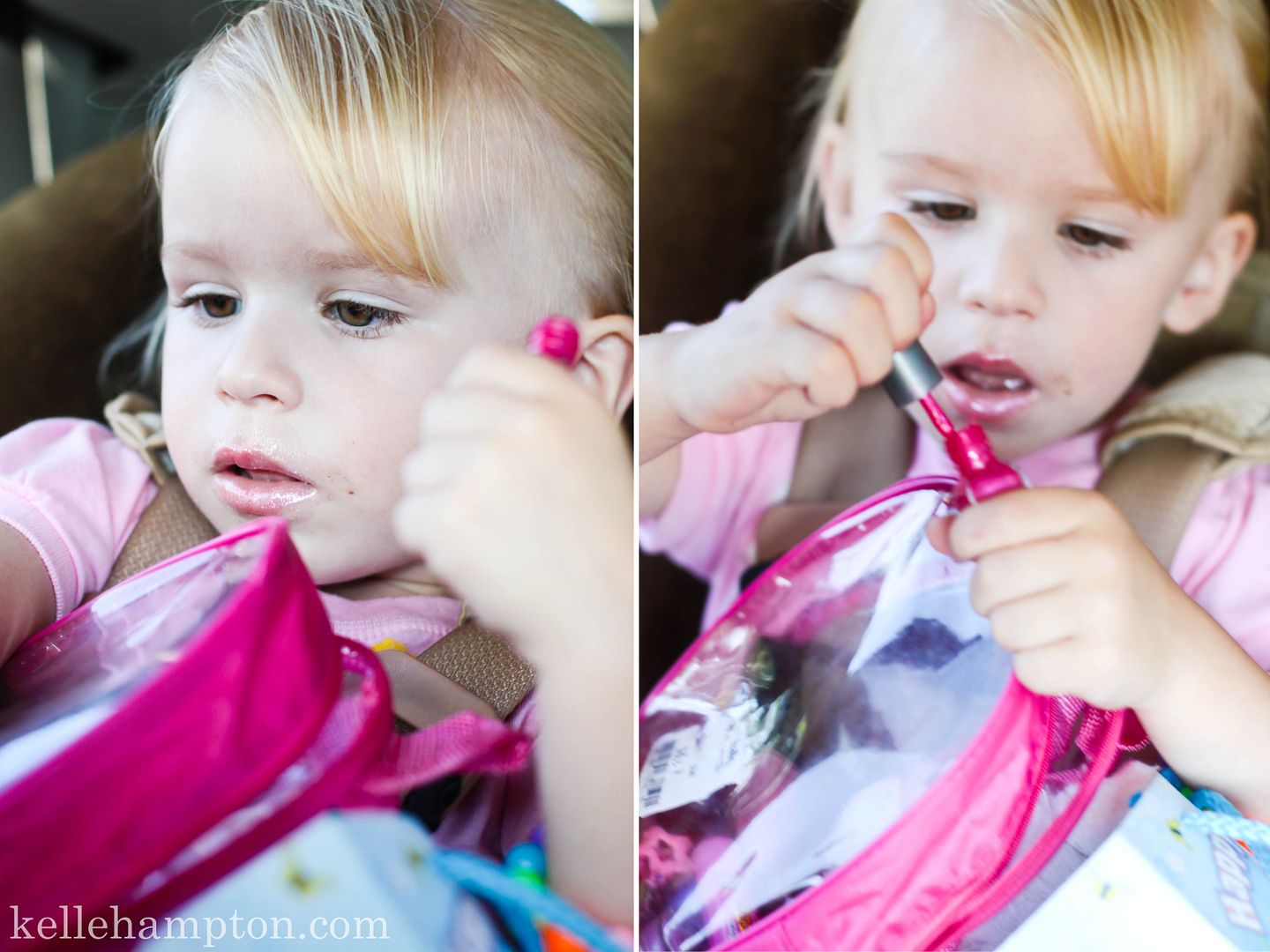 And her lips were all plastered with this frosty pink too. I looked in her bag to find Merle Norman. Girl was packin' some serious make-up.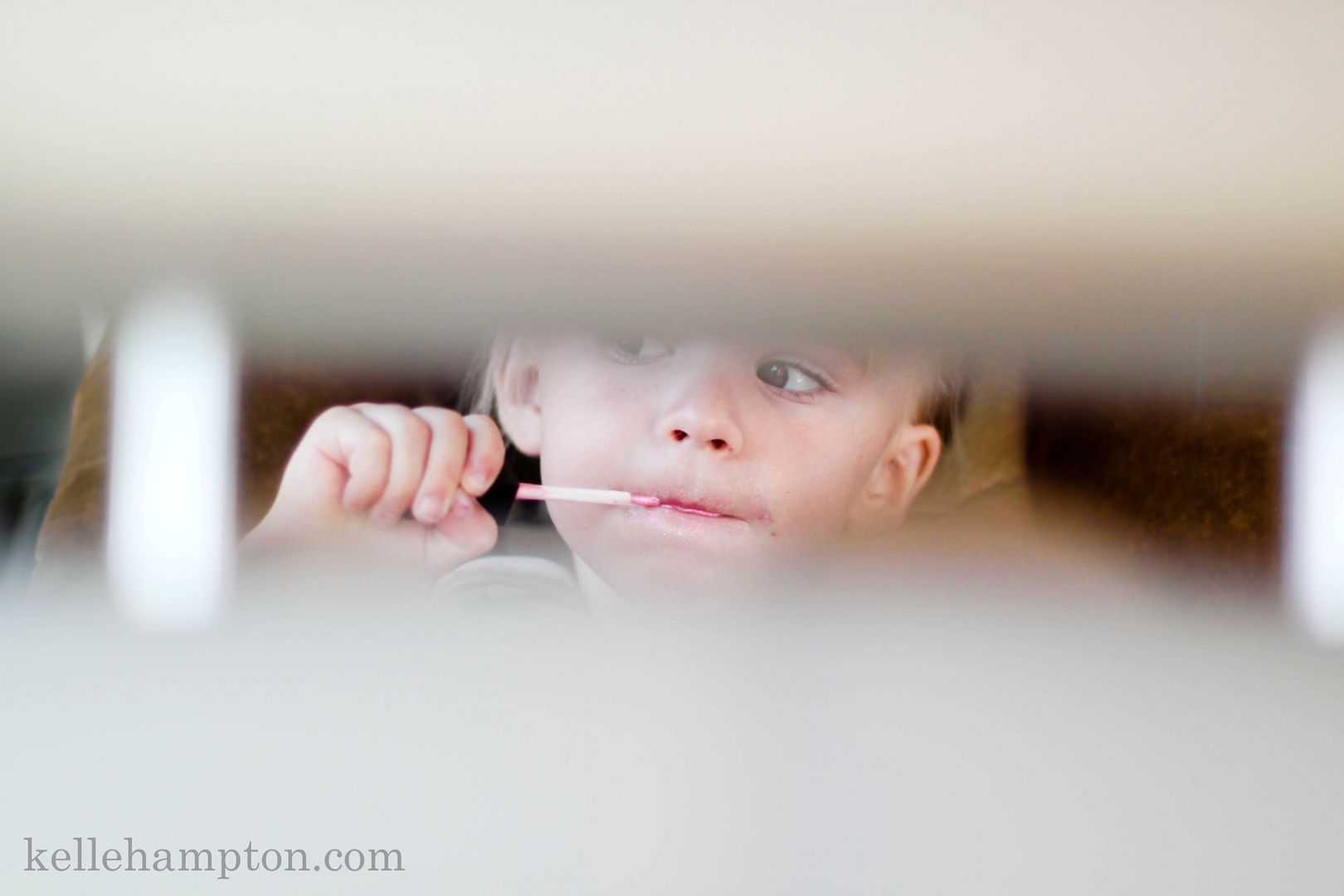 She never fails to make us laugh.
**********************************************************************
Bed awaits again and, although I've worded it a million different ways, I can't express how welcoming it is at the end of the day to crawl into our monster of a bed and glide into soft sheets, wedging my side next to my little willow and pulling the weight of my bunny into my chest. It is both the celebration of a good day or the reward to a trying one–to conclude a day's worth of work nestled between what matters most. To listen to midnight rains between the comfort of warm bodies, to hear Brett's heavy breath over the quicker, shallow ones of the girls and to close my eyes knowing we get to do it all over again tomorrow.
That's just completely delicious.

You might as well get used to little bunny smiles…they're happening all the time.
Happy Days.
Several readers asked about the photos on our family wall a couple posts back. I actually got the idea of the photo wall from another photographer…but it's simple and affordable. They are 16×20 prints framed in glass clip "frameless" frames (I got mine $5 each from Ikea, but they are also available at Michael's or Joann's for a little more).

~k