I didn't always love where I live. Crazy, I know. Sandy beaches, blue skies, palm trees…totally blows, eh?
I used to crave for something different. The mountains of Colorado. The culture of Boston. The crazy fun of Chicago. The cool hippy vibe of places like Austin or Ashville.
I am learning though, as I grow, to look for the beauty of where I am. It might not be what I expected, but it's where I landed, and I can rock it out. (Theme of the year, anyone?)
My dad always says to be a thermostat and not a thermometer. Thermometers only measure the temperatures around them. Thermostats change them.
So, while I used to think this town could be a little hoity-toity, a little frowning on public breastfeeding, a little I-can't-believe-you-sit-in-lawnchairs-in-your-driveway-and-watch-your-kid-run-barefoot-for-two-hours, I own it now. I love where I live for its beauty, its sunshine, its four-minute-drive-to-the-beach. And the stuff I don't so much like? I'll change.
We live in a beautiful city. It's small enough to bump into neighbors in the produce aisle at the grocery store and yet big enough to offer cheap t-shirts with Naples slapped across palm tree decals. Our skies are blue, our air is kissed with sea salt, and our highway medians are peppered with palm trees. This past year, I've met so many wonderful people in this town–people who dig public breastfeeding. People who join us in the driveway while we, together, watch our barefoot kids trace bodies with sidewalk chalk and stain the cement with melted chocolate from the ice cream sandwiches they've failed to finish.
I've completely fallen in love with where I live this year. And I own it.
Yesterday, we spent the day at the beach with friends.
And as I sat and watched kids dodge white-capped waves and Lainey change into the fourth bathing suit of the day, I thought once again how the grass may be greener on the other side but our skies are still bluer.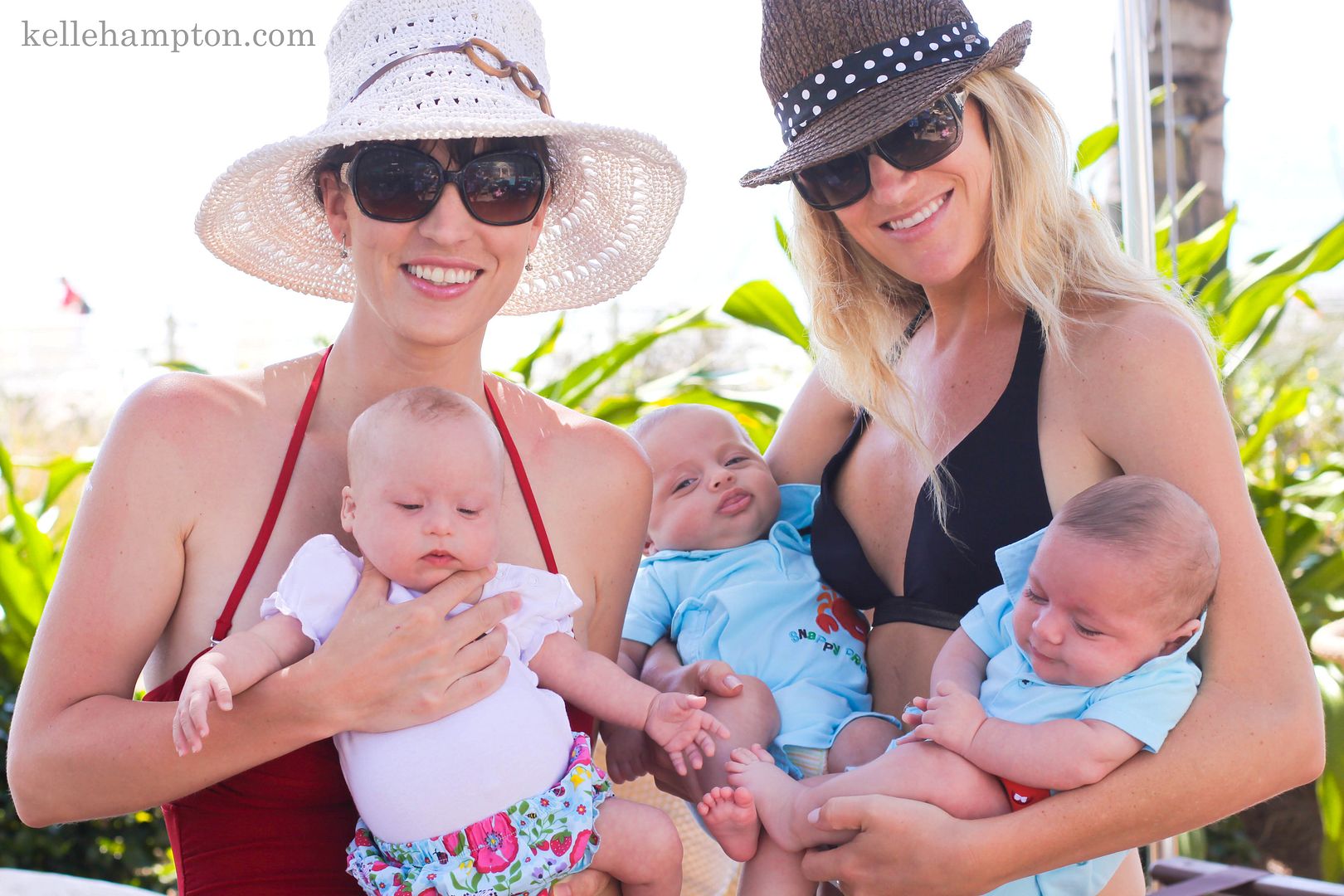 My friend Julie whose twins, Cash & Rocco, are only a week older than Nella.
The babies enjoyed intertwining their feet in a make-shift rattan chair playpen.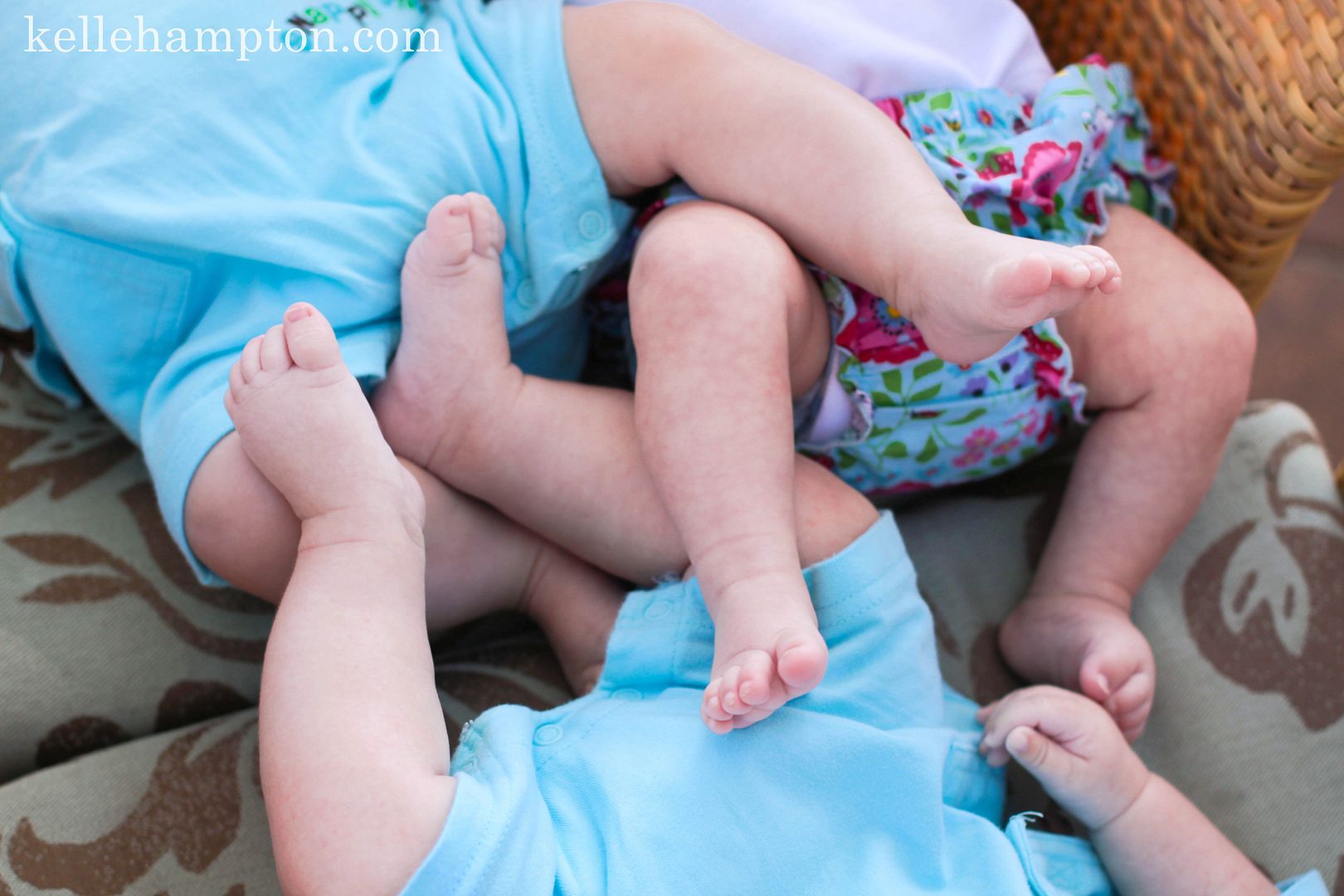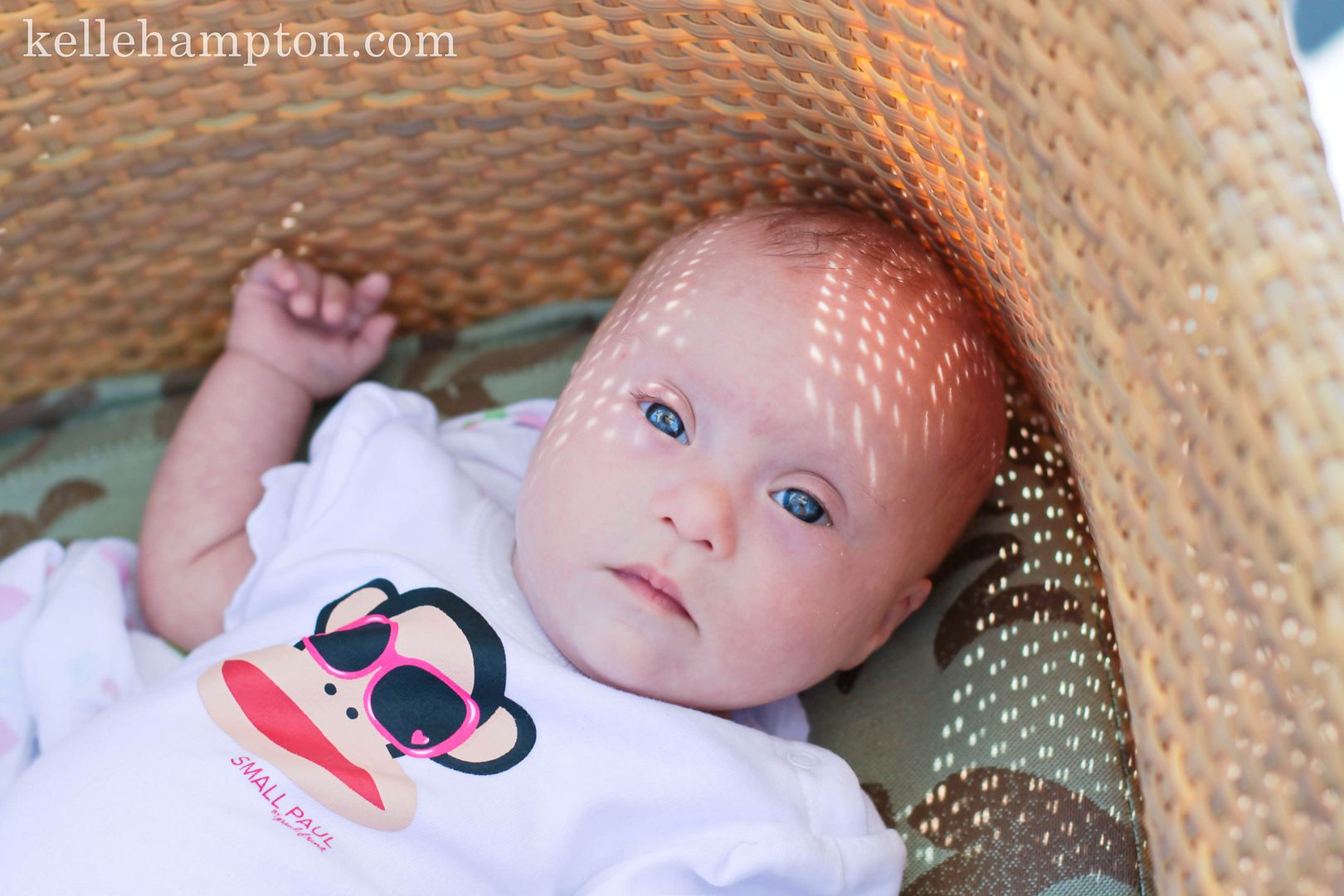 …and while I did my share of lovin' my beach babies and catching up on some reading…
…I forgot to apply sunblock to my shins. And now they are burnt. And I learned my lesson.
And because I love, love, love my new retro suit and I found a cool boutique in Oregon that specializes in retro swimwear just like it (can't wait to get this one) along with Portland swimwear, I'll share a little discount. Pamela, who designs the Popina line herself, has offered to give a 15% discount to all readers. Type in the coupon code "kelle" at check-out.
Watch out, Esther Williams.
Sunny days to come. I love where I am right now.
(and thanks to the comment suggesting the Sim Redmund Band!)