I stood at the highest point in Collier County yesterday, a hill over nine miles away from the beach where you can look out and see the entire city engulfed in a canopy of blue sky and edged by a scattering of high rise beach condos that look like little Lego buildings from where we were standing. It was beautiful–quiet and breezy, and Lainey was right there with me to enjoy the moment, still holding my hand at one week short of 9 years old. For juxtaposition, I should add that there were about 40 other kids with us, a bus that–by the grace of God–made it up the hill safely (kids screaming all the way), and we were standing on an observation deck constructed over a closed garbage hill at the third grade field trip to the county landfill.
That's right. I had a sacred motherhood moment, standing–literally–smack center of a dump.
Back up to that hand in mine though. To the swoony early Mother's Days when breakfast in bed meant nursing a baby snuggled next to me while it was still dark out, and the question of "What are we going to do today?" could be answered in a simple rock-paper-scissors style game of "go for family adventure" with stroller, Boba carrier or baby sling. There's no new way to say that time flies, but every year, I understand my mom's dream a little more–the one she still has where we're little again, but she wakes up, unable to catch her breath for a moment because the sudden truth that we're all grown-up and moved away feels crushing in contrast.
We painted mother-son hand prints in Dash's class this year, wore tissue paper corsages in Nella's, and Lainey's 10 Reasons Why I Love My Mom has been taped to the refrigerator of my heart. But they're getting bigger, and life expands, and the fact that motherhood doesn't all fit in a magical snow globe anymore-even though I knew it wouldn't–takes some getting used to.
We hold the same tradition though–a day at Isles of Capri for Mother's Day. The footprints they leave in the sand are bigger now. But the sand and the beach and this place where we've been making memories for years is different too. Less beach, more docks. A wall built by the fire department. Changing tides. "It's not what it used to be," Brett mumbled, "I miss our old place."
"I do too, but we've changed too, you know," I answered. "Everything's going to change. It can't stay the same."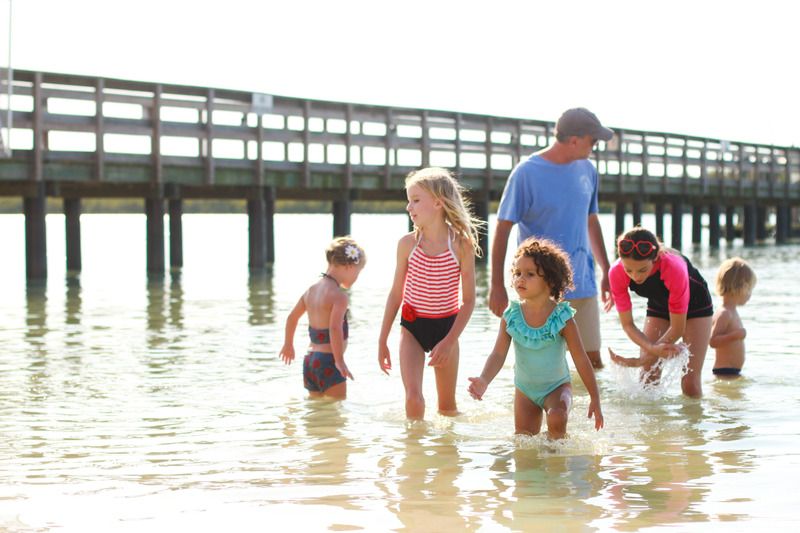 As for me, I have a strange loyalty to places that hold memories. In a way, this is our Giving Tree. We've swung on its branches, carved our names in its trunk. Paddled its kayaks, taped our dollars to its bar, put our babies in walkers and let them glide across the old wooden planks of its tiki hut floors. I'll come back to this place if it's simply a tree stump, and I'll sit on that stump and remember every good time it's given us. And I'll be grateful as I am today that times and people and places change, but year after year, this day still comes–this celebration of motherhood–the heart-breaking, beautiful, ever-expanding definition of what it truly is, and the joy of watching them grow. I'll take it all.
Some blue skies and happy snaps from our Mother's Day this year: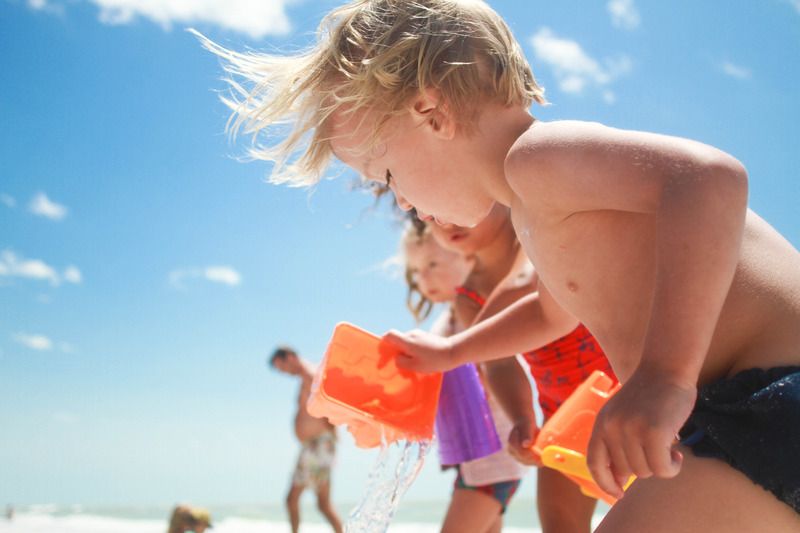 The teeniest tiniest crab you ever did see. Meet Ralph.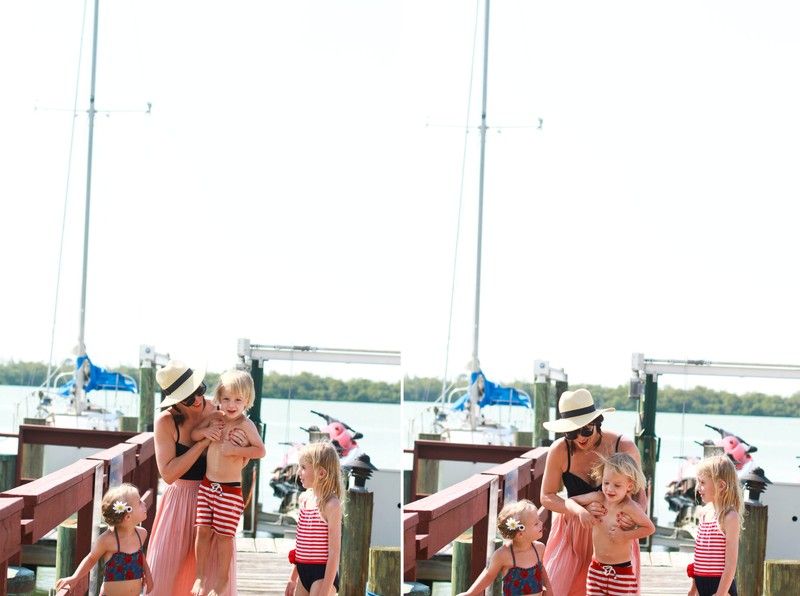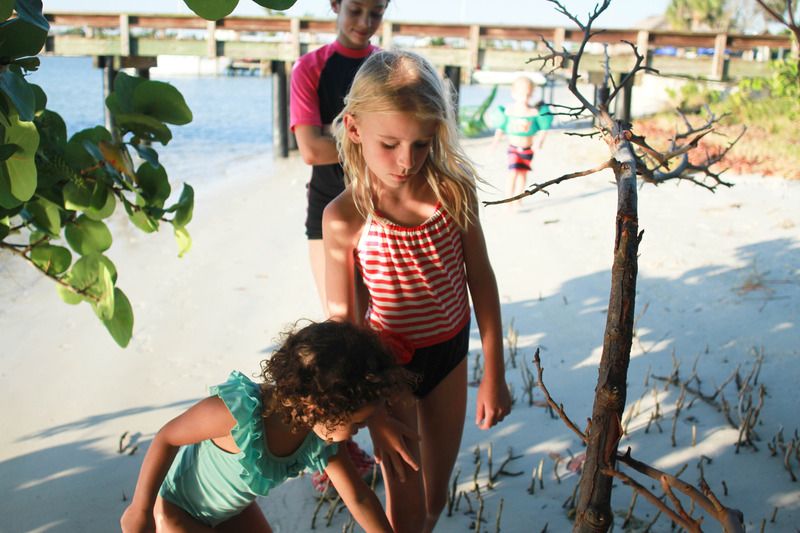 Several years ago, this exact spot used to be covered with crabs–hundreds of them that would scurry and dive into holes as soon as they saw you coming. Austyn and Brandyn used to fill buckets of them when they were little. We can only ever find a few here now. I think the rest have grown up and are off at college studying crab things. Good for them. You go, little crabs!
Looking for sea snails stuck to the dock pilings…
Nella thinks everything is a crab. She runs rocks and shells to me, completely overjoyed to show me: "Mommy! Look, it's a cwab."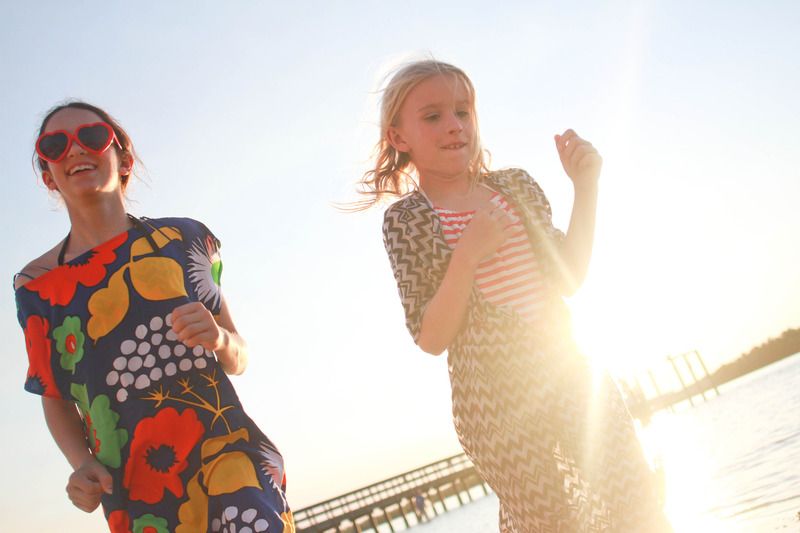 Oh, Giving Tree. You're so pretty.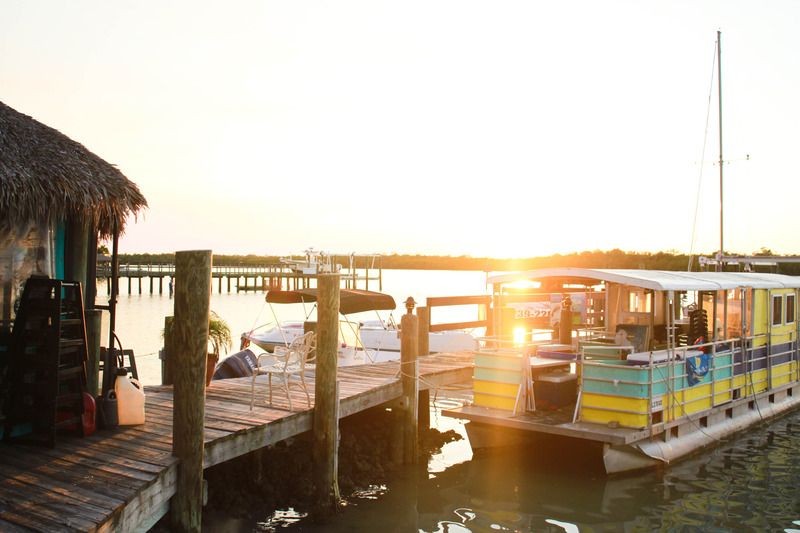 (Little Ballyhoo here got to say a nice up close and personal hello to Dash and got put right back in the water where, I'm sure, he breathed a little sigh of relief and then swam off to tell his friends about the boy he met.)
The changing, the growing, the receding tides…through it all the sun rises and sets. The breeze still blows. Take my word for it. I felt it at the dump.
And if you think that's a far-fetched silver lining, wait. I have a better one for you.
Heidi called me the other day to report that her husband, while doing business in New York City last week, called to tell her that a man stole money from his wallet and ran–right in front of him–in Central Park.
"So I told him," she said, "That's so awesome! Do you realize you have the best story now? Jeff! You got the full New York experience, this is so cool!"
"You seriously put a silver lining on that?" I asked. "Heidi, you cannot pull an Enjoying the Small Things on GETTING MUGGED."
Hope y'all found a little sunshine this weekend.