well, i've made up my mind.
i'm splitting my blog.
because a number of things have made me realize it has become more of a professional sales pitch than what i've always wanted it to be. our place. our ramblings. our family.
and i'm so completely blessed that i've been busy with work that i love, but i've found i'm more pressured to post sneak peeks with a little here and there about our family when, a little while ago, this was our place to write more about life and the little things that make us happy. so, there is a new blog for just photo shoots here if you want to follow.
this will now be 'just ours.'
not that they won't merge from time to time. it's hard to cut a fine line on what belongs where when taking pictures and meeting people and learning their stories has become a passionate part of my life.
for now, though, this seems right.
and with that out of the way, i write today as natalie goldberg (writing down the bones: freeing the writer within) would put it, because… "writing is religious. it splits you open and softens your heart toward the homely world. when i'm cranky now, miserable, dissatisfied, pessimistic, negative, generally rotten, i recognize it as a feeling. i know the feeling can change. i know it is energy that wants to find a place in the world and wants friends." and so i write.
because i have felt generally dissatisfied and pessimistic these last few weeks, or as i so beautifully worded it to my sister this morning… i'm not enjoying the (insert-expletive-of-choice) small things. i'm hating them.

like the blasted october heat of southern florida. or brett being gone a lot lately and hence missing my family more and, consequently, the northern autumn. like the fact that our god-forbidden street-side rickety field of trucked-in pumpkins is a far cry from a real one, and the likelihood that the not-so-sly foxes that designed it actually tricked me into thinking i was up north is near nil. like i've been swamped with things to do and lots of work and missing cozy time with my girl.
i could go on, but i shan't. in fact, i half feel guilty for a small paragraph of negative reality. like the fact that i typed it is bad or, need i say, 'naughty.' but, reality does exist and a small paragraph of whining hardly qualifies me as negative because…here's the thing…i can't be. just as fast as i said i'm hating the small things, i have to laugh because it is far from the truth.
the truth is life is real right now, and that includes missing home and being busy and brett on the road and sweaty bras (yes, i said sweaty bras) and dumb fake pumpkin patches and buying apples with 'grown in michigan' stickers on them from a heap at the grocery. and i actually feel competitive with them. the apples. like they think they're more from michigan than me and trying to rub it in. those apples wouldn't know michigan if jennifer granholm slapped them in the face.
but all that empowers me to find more beauty, make more beauty. i'm a beauty-maker. a beauty-shaker. and the good 'lawd knows i'm gunna find it.
i jest on rickety pumpkin patches and yet am grateful (struggling here to be positive) that someone takes the time to make a somewhat northern impression on the littles. lainey doesn't know any better and was thrilled–despite the lack of a hayride, chilly red cheeks, nubby scarves and that rich scent of autumn dirt and pumpkin air–to wind and weasle her way between rows of (yes, trucked-in) vivid, round pumpkins.


(don't know why i'm ferociously clawing her butt in above picture. eagle talons, they are)

my punkeen, my punkeen, she says.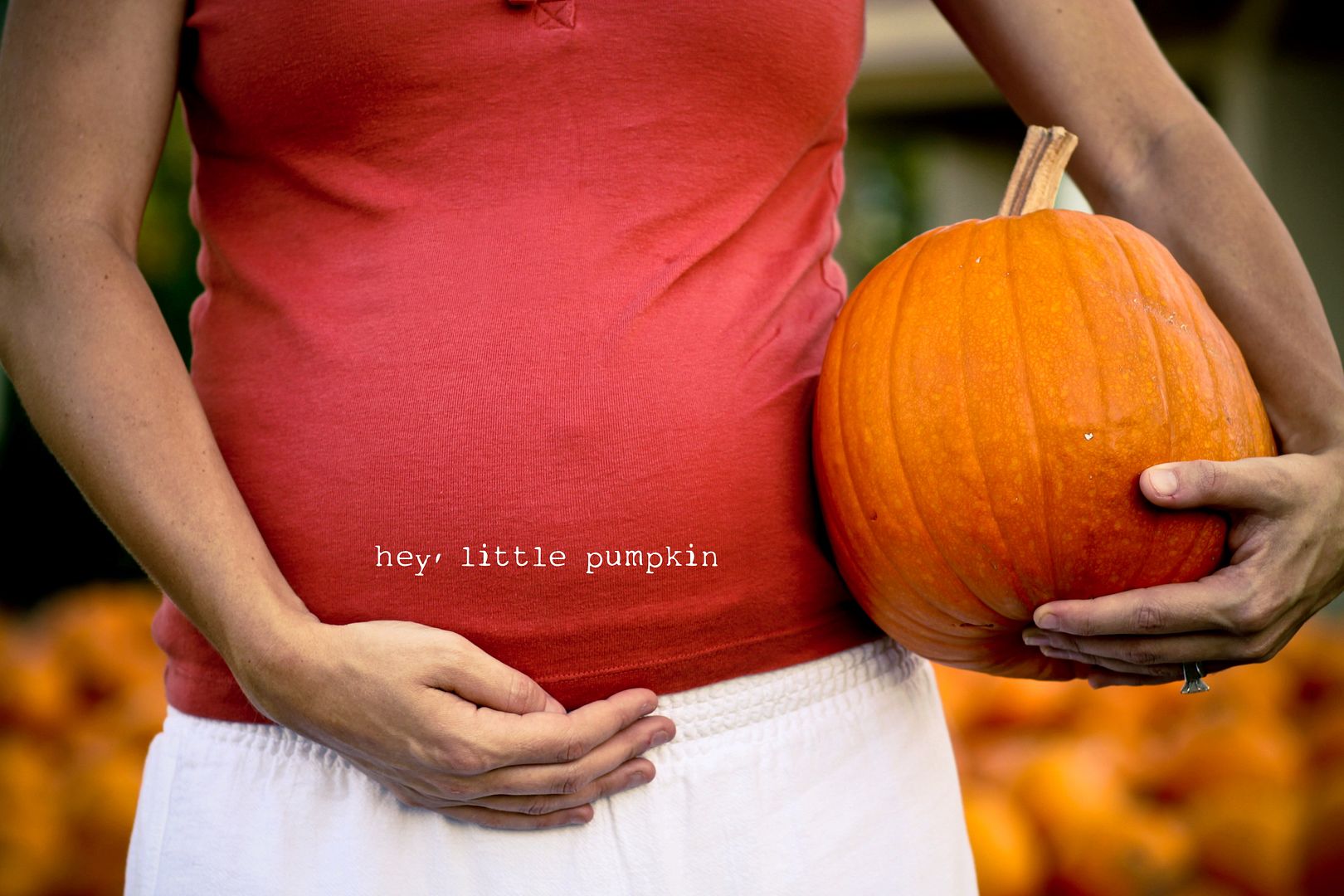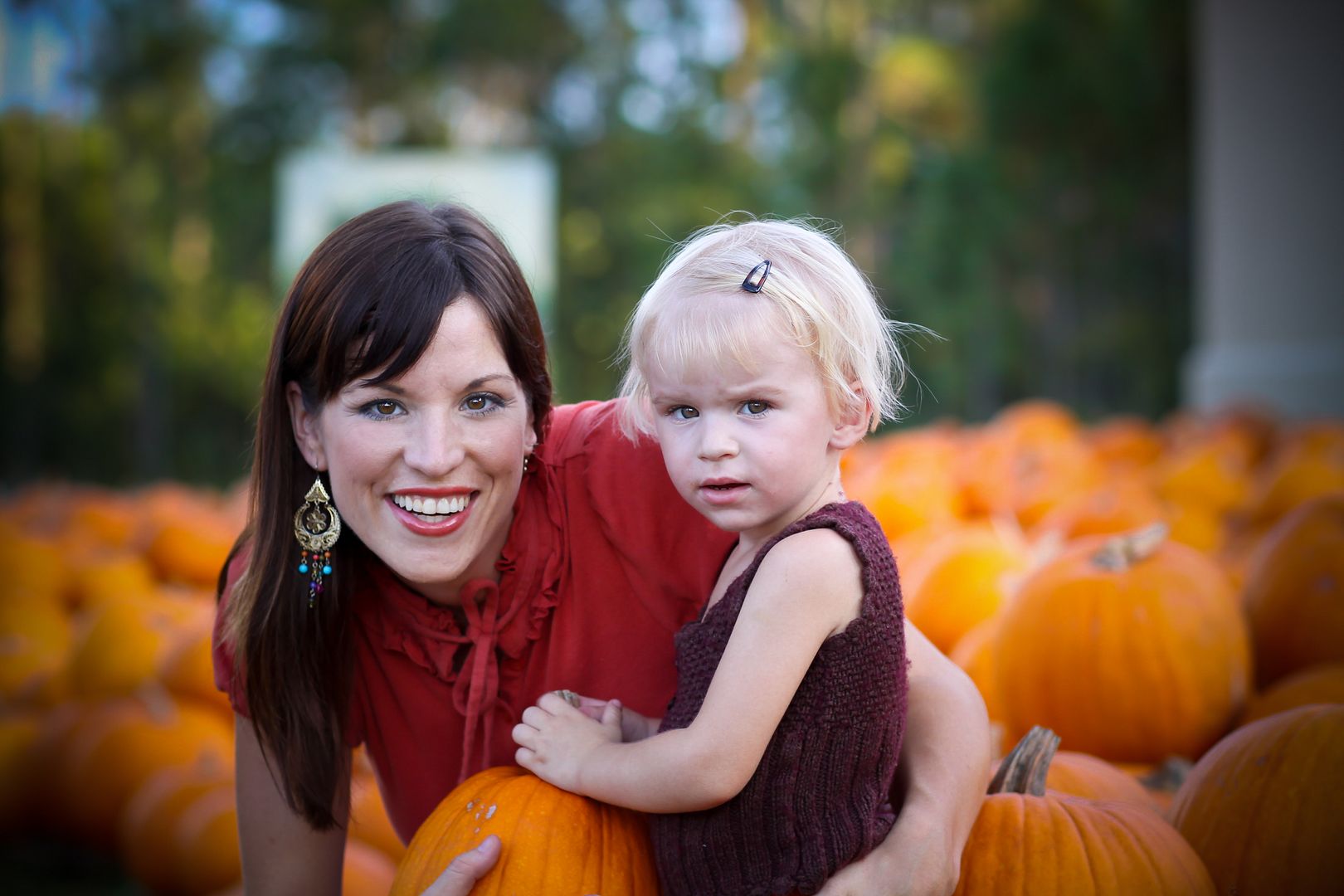 and when we're not weaseling through rows of pumpkins to satiate our hunger for fall, we are…
…cleaning the house like banshees. i woke up at seven on sunday and didn't stop until nine that night. i bleached. scrubbed. organized. folded. ironed. wiped. dusted. and one thing propeled me the next. by the end of the evening, the autumn decorations had been completely set free from their dusty bins in the attic, the candles were lit, the football game rumbled, and i sipped hot cider and pretended that maybe…just maybe…it was chilly outside.
my dad comes down this weekend and brett's mom will migrate for half the year sometime in the next couple weeks, and having family here fills all my autumn hollows. having the house clean and cozy seems appropriate this time of year…not to mention, the nesting instincts are awakening, and it is all i can do not to dig up in the attic for all the newborn clothes, wash and fold them this very moment and confine myself to a rocking chair with a cup of tea where i shall sip, rock, stare, and smile for the next three months.
i've found, in my not-so-hating-the-small things that, if i squint my eyes and look at our trees, i can kind of imagine them as northern and autumnal. in fact, a few times a day, hell freezes over and sends a quick but somewhat significant breeze that shakes a few yellowish leaves off some of the trees in our neighborhood. and they shiver and spin to the ground where they collect along the sidewalk appearing almost as if they blew from michigan.
i've found that the lack of chilly air and nubby scarves allows us a few more nights of barefoot trips to sweet treats where we sit, sleeveless, enjoying cold cones in october.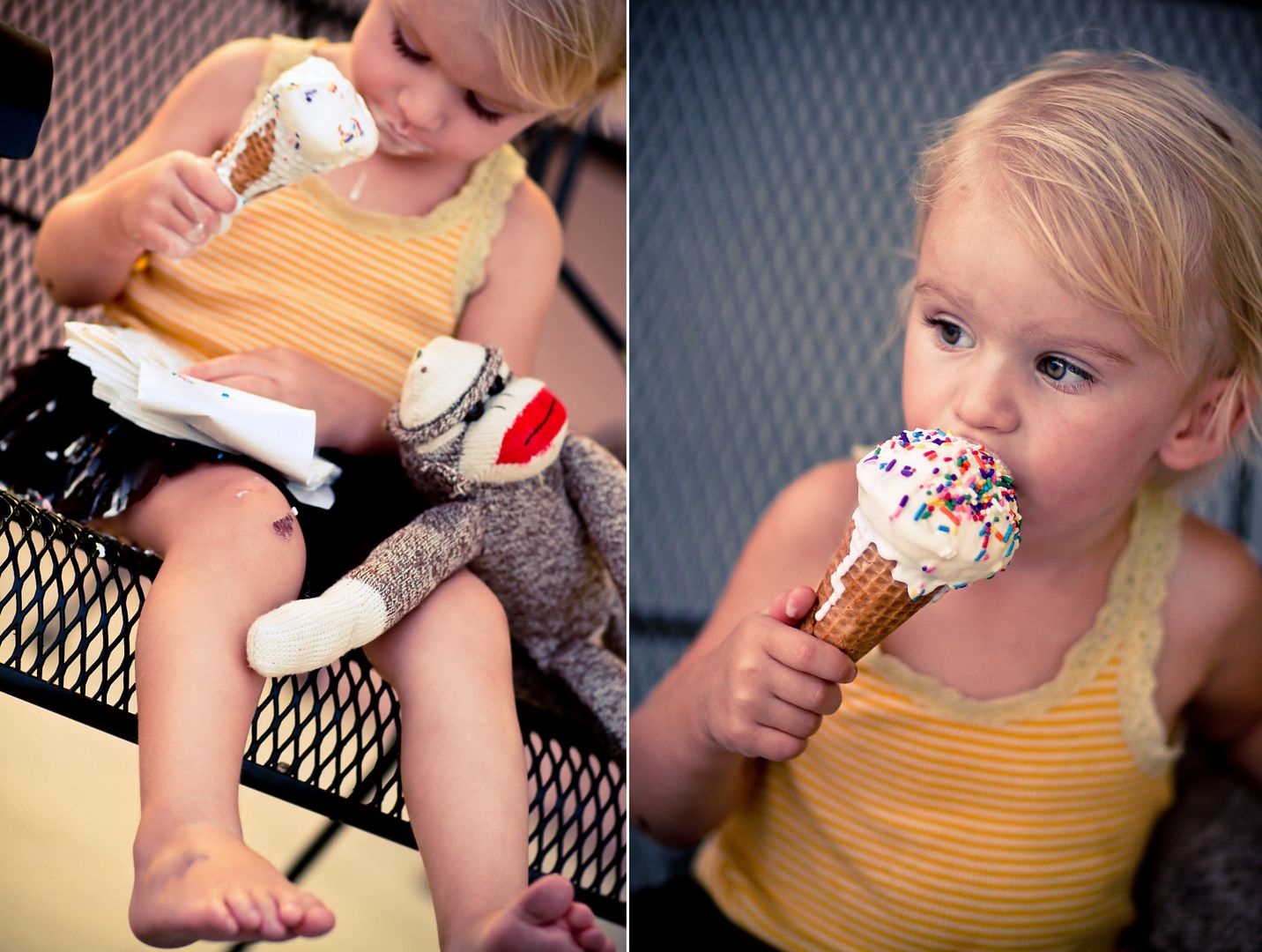 i've found that a trip to the lake in the afternoon for apples & cheese on a blanket is almost as good as an orchard walk.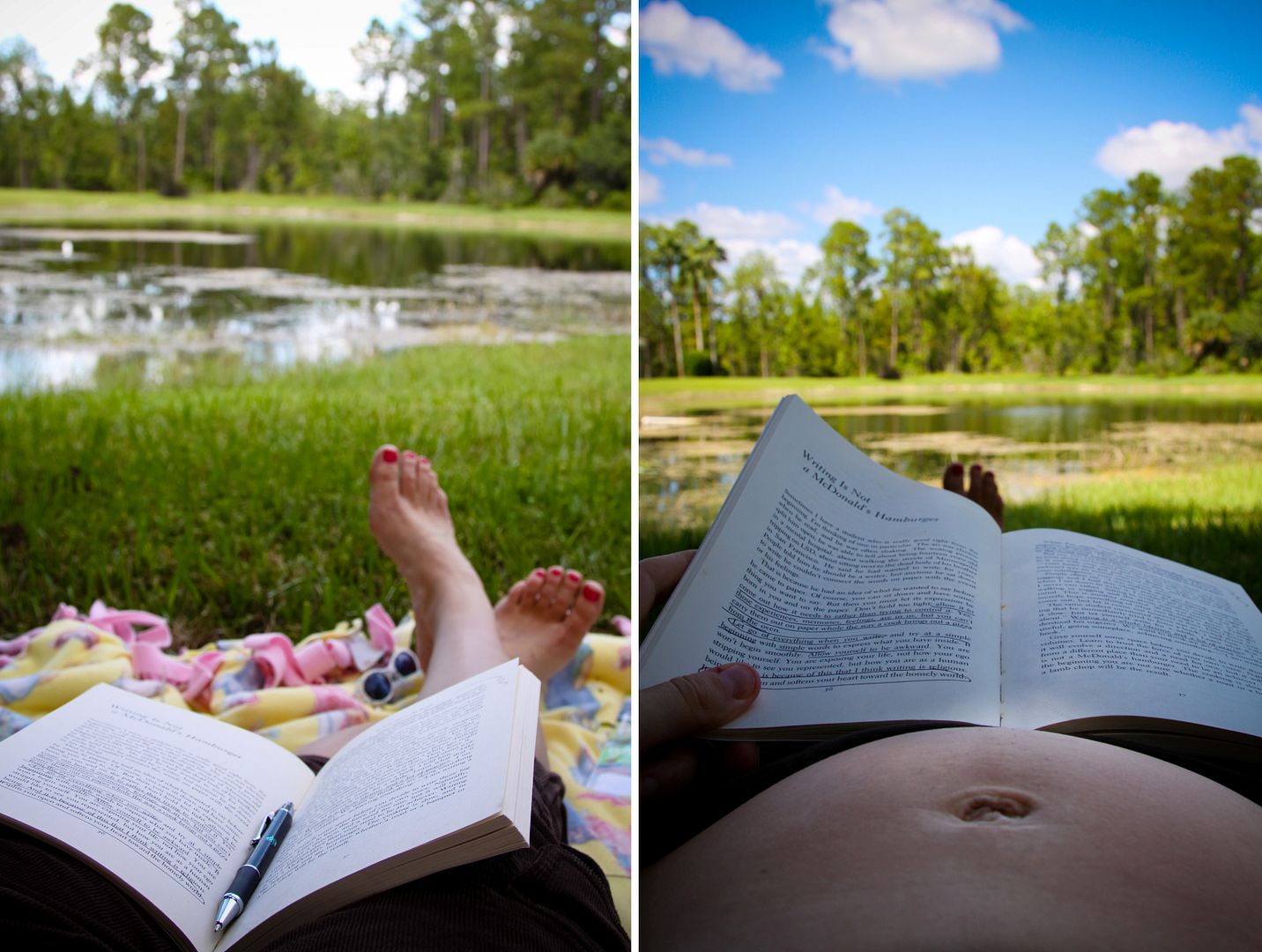 it was hot there this afternoon. hot and quiet but for the occasional smack of a club to a golf ball from the course across the woods. she was completely happy to be there and i wished it wasn't so hot and that i could magically turn the trees into golden and scarlet shades. and then the more i watched her…her contentment. her happiness. her in-the-momentness…the more i bucked up and complained in my mind a little less.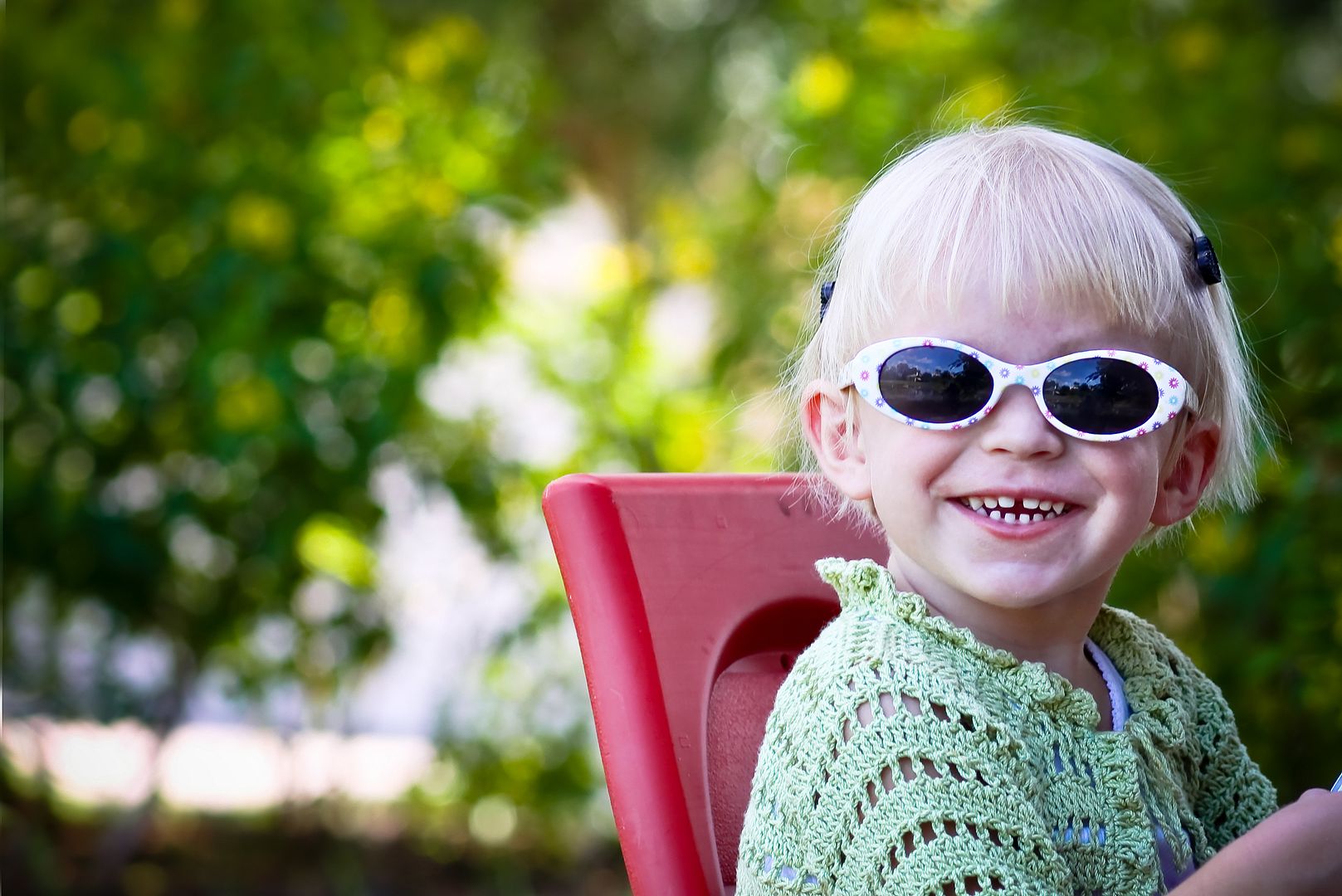 and i put my book down because she wanted to sing e-i-e-i. so, we sat in the heat eating apples & cheese singing our way through moo-moos here and hee-haws there. here an oink. there a meow. and i was happy. and we were happy. even though i had a very sweaty bra.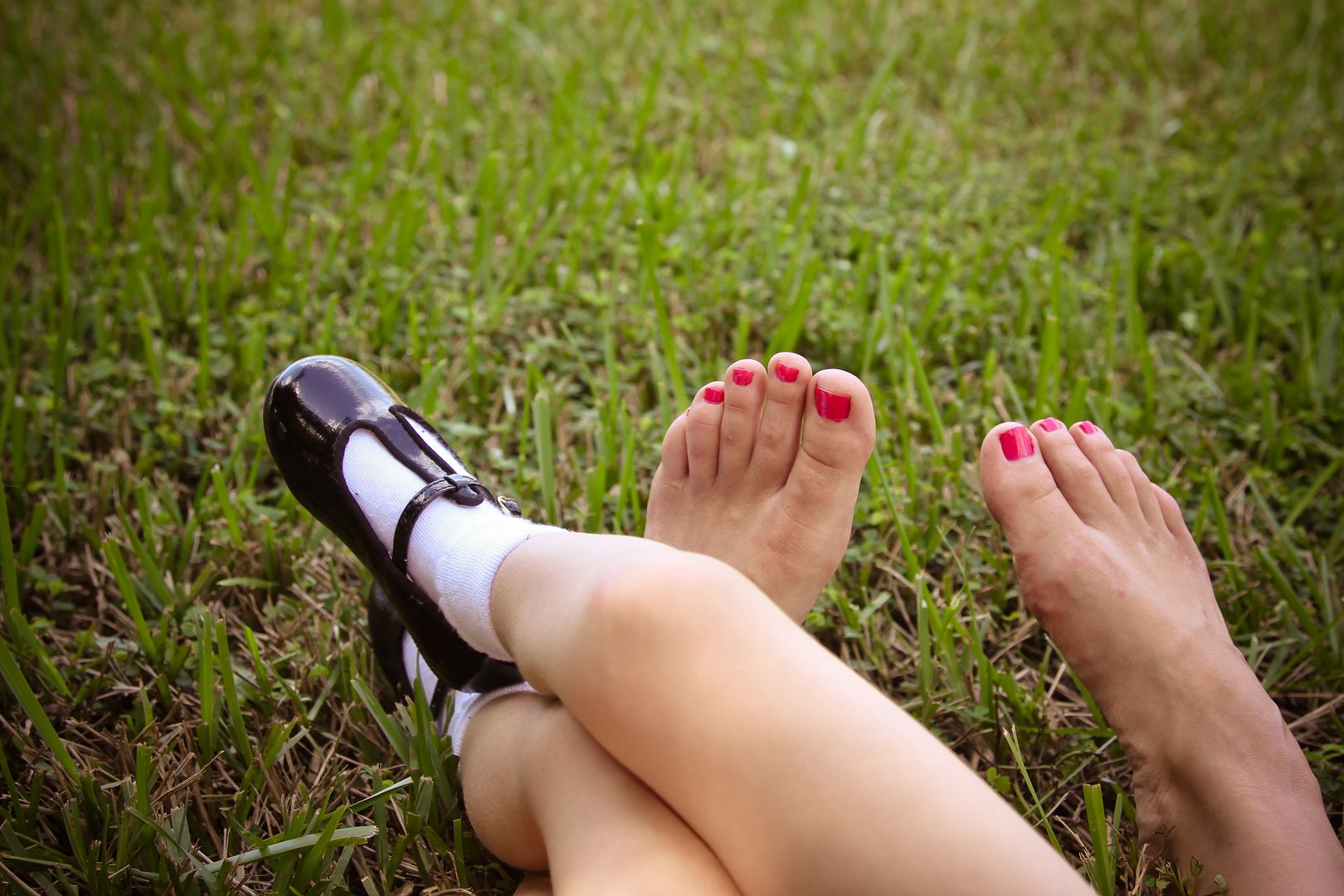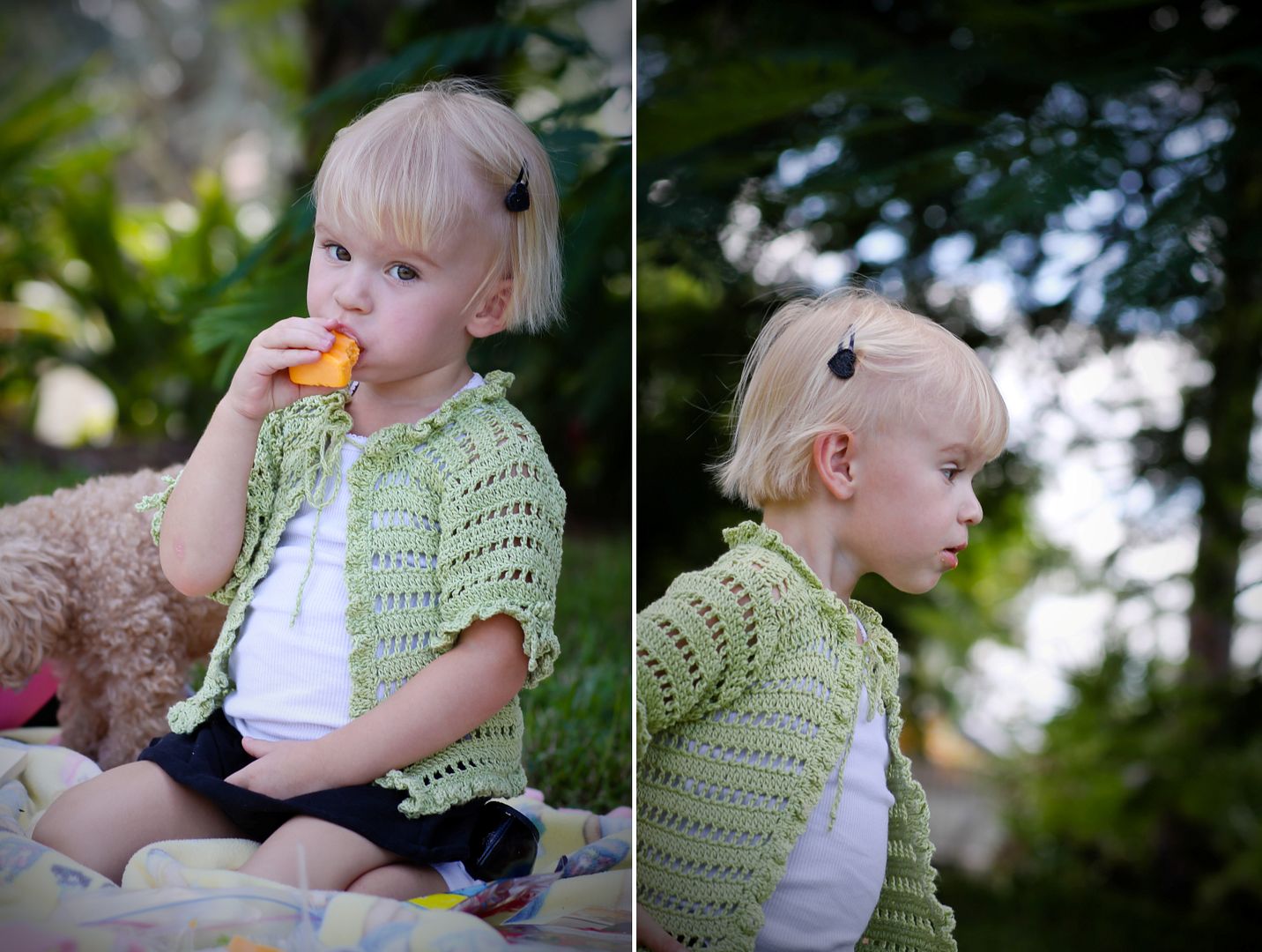 and so it is.
we make the best of it.
brett is home this week and i've found that being busier and having more to do only challenges me to pick up the pieces more efficiently. i've been getting more done as this raging fire of determination and productivity (also known as stress) has burned some crazy work ethic into my bones. i've kept up with orders, designed a trillion cards, cleaned, loved my girl, written in her baby book and, lord have mercy, found the time to whip up my hubby's favorite meal of meatloaf and peely mashed potatoes tonight. go ahead…throw a new baby at me.
…i'm. on. fire.
oh, and we baked.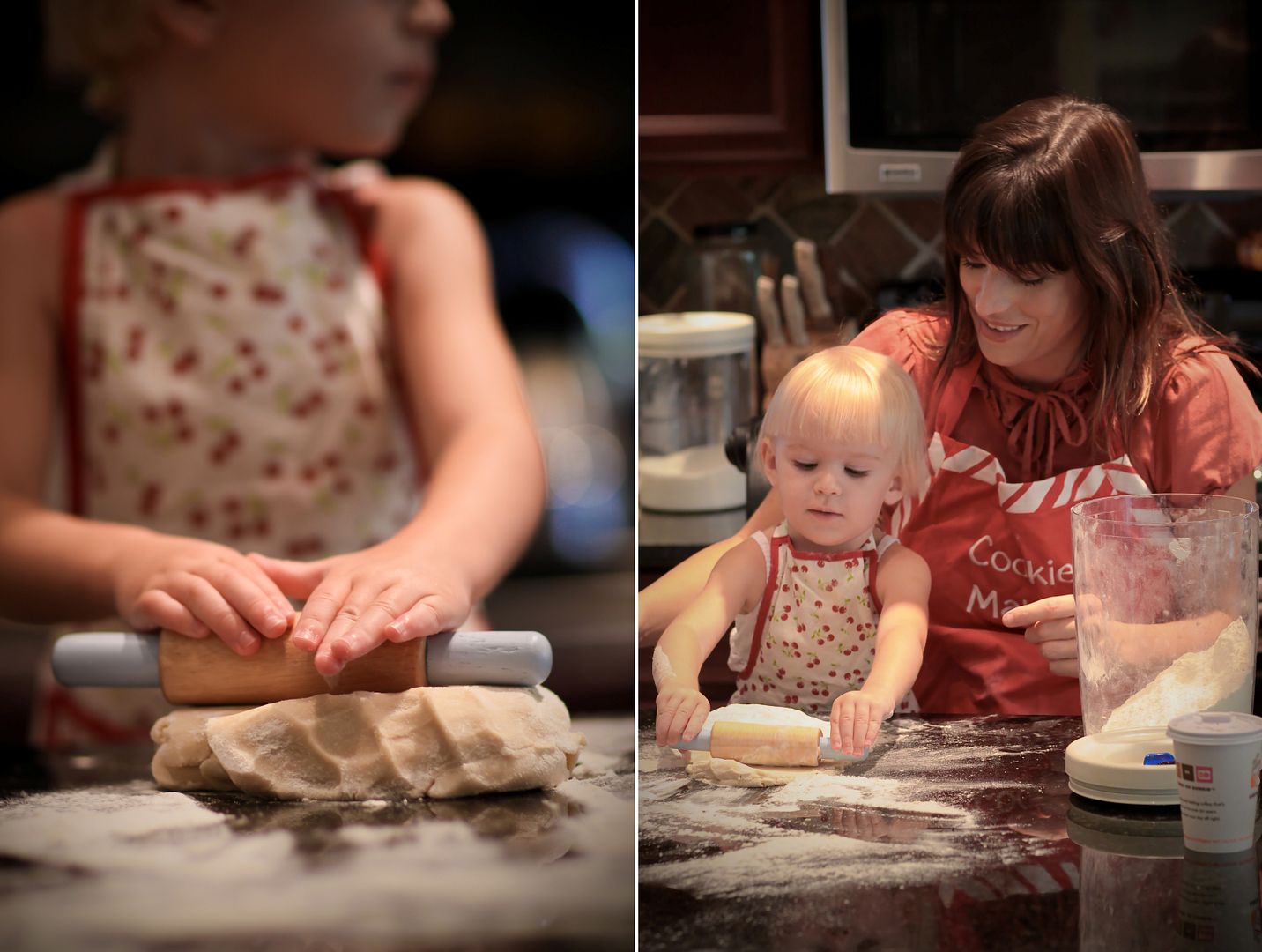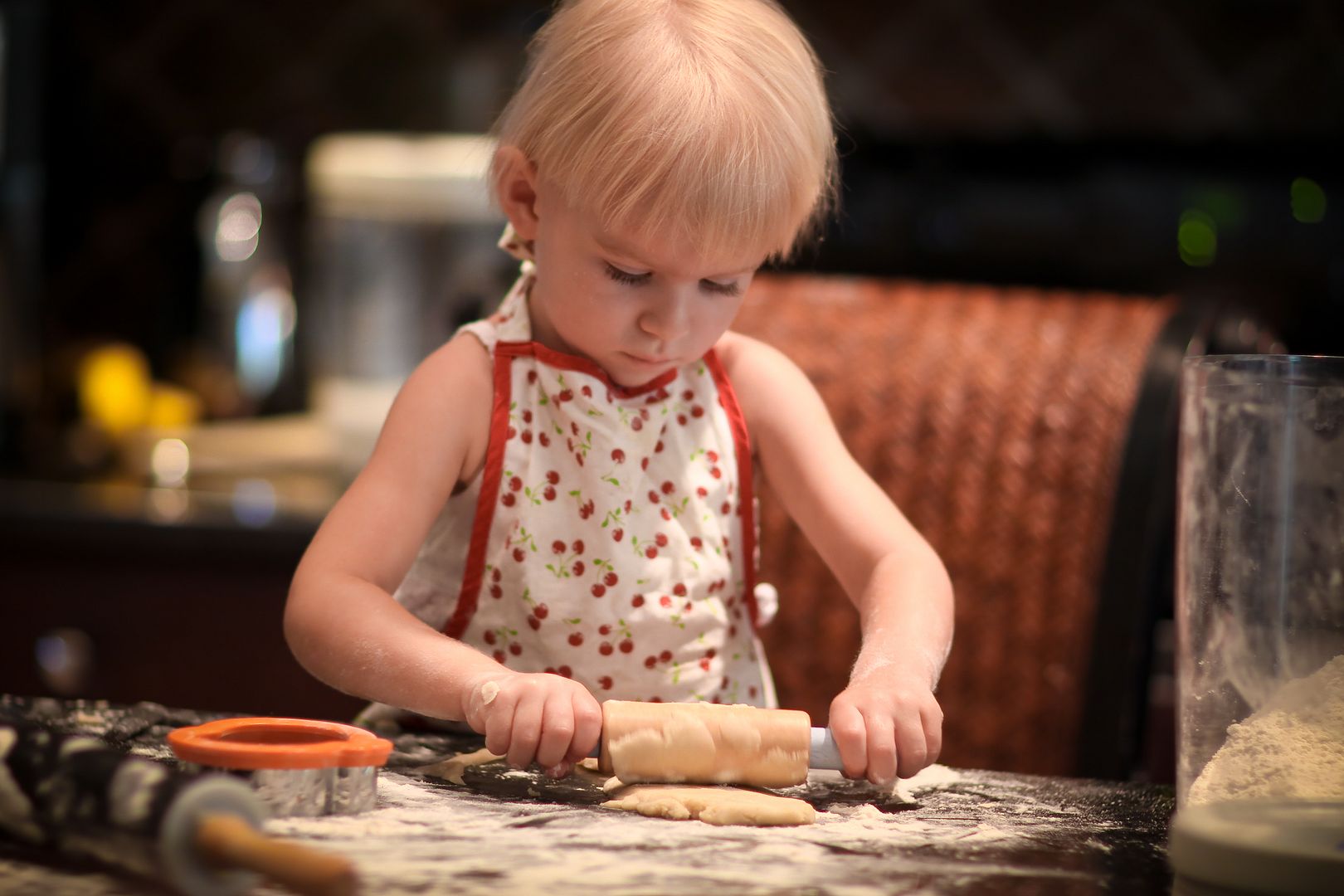 relieved tonight after one more wrench-in-the-mix removed this morning. another ultrasound to check out this handful of 'problems' we've dealt with this pregnancy (from the blood clot to a questionable placenta to the latest smaller-than-usual stomach bubble) reveals that everything is perfect. i've learned so much through these several months…of trusting and letting go. and, finally…it feels good. like everything's going to be just fine. she has 'petite bones,' likes to cozy up in the right corner of my stomach, is measuring perfectly to date and has a sister that lies right next to me, tummy-to-tummy, for my ultrasounds. dr. jody gives lainey her own copy of an ultrasound picture, and it's incredibly endearing to see her walk out of the office, shy-smiling and proudly holding her picture of her girl. i'm getting very excited.
i was reminded again tonight of the joys having two little girls will bring as baylee came for a magical night of play.
did i tell you our woods are enchanted? we have fairies.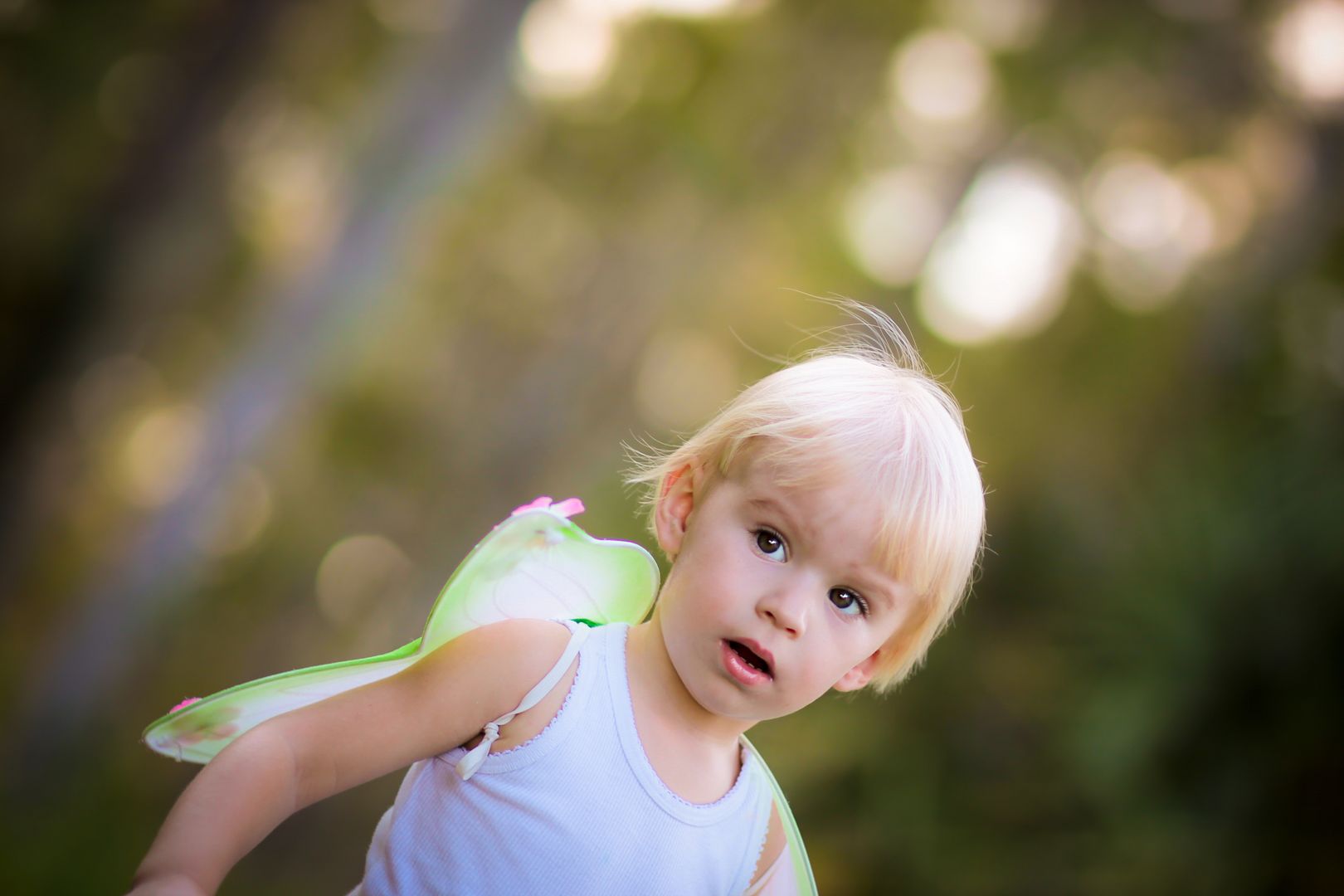 so, we may not be wearing boots.
and the grass may always be greener on the other side.
but, i'll happily wear my flip-flops for now…
…and have to admit…
…it's pretty green here too.