It's a beachy weekend here.
Bored? Find the hidden watermarks. It's like Where's Waldo, but even more pointless.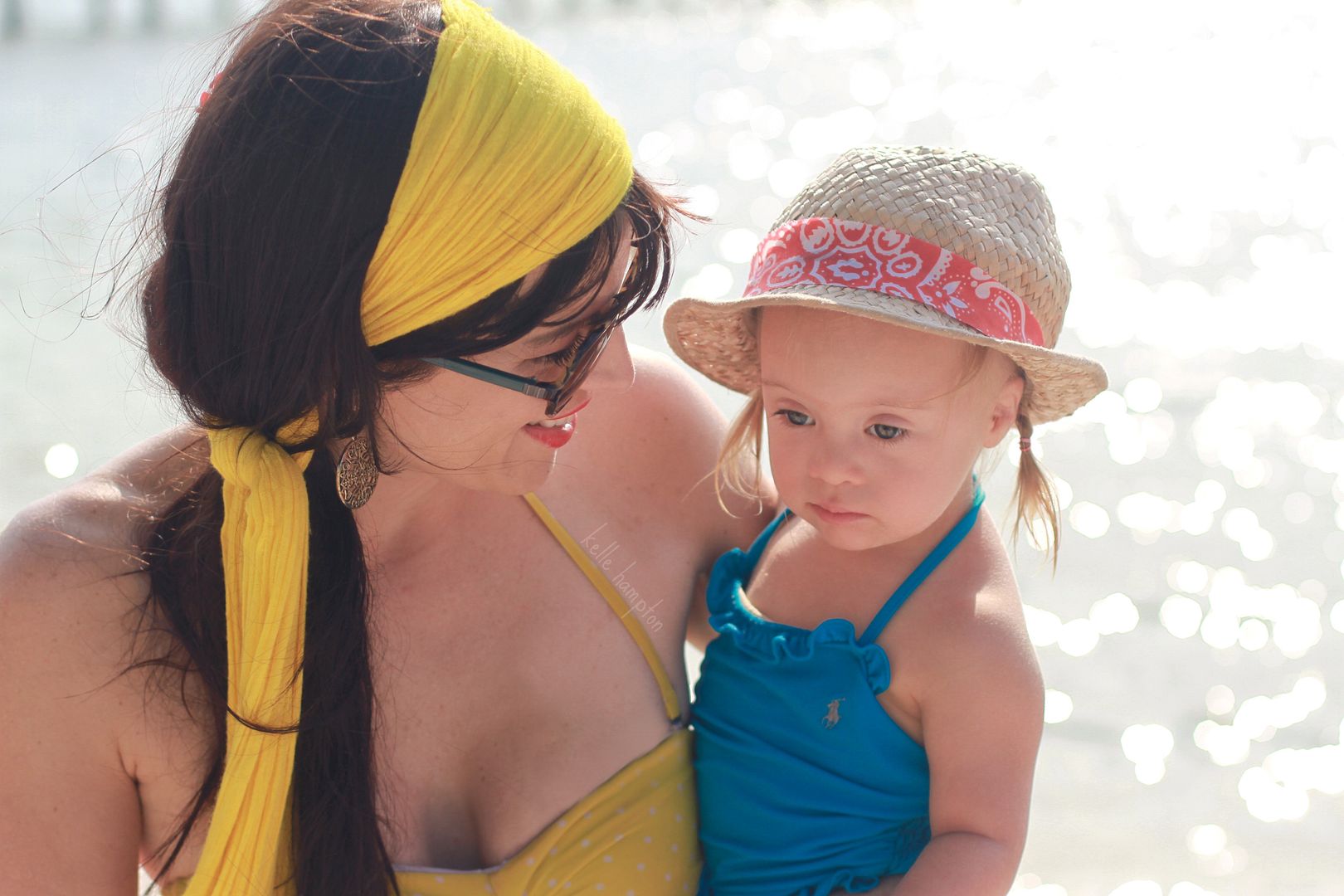 We've soaked, sunscreened, sipped and simmered with friends the past two days, and we are, consequently, excited for summer.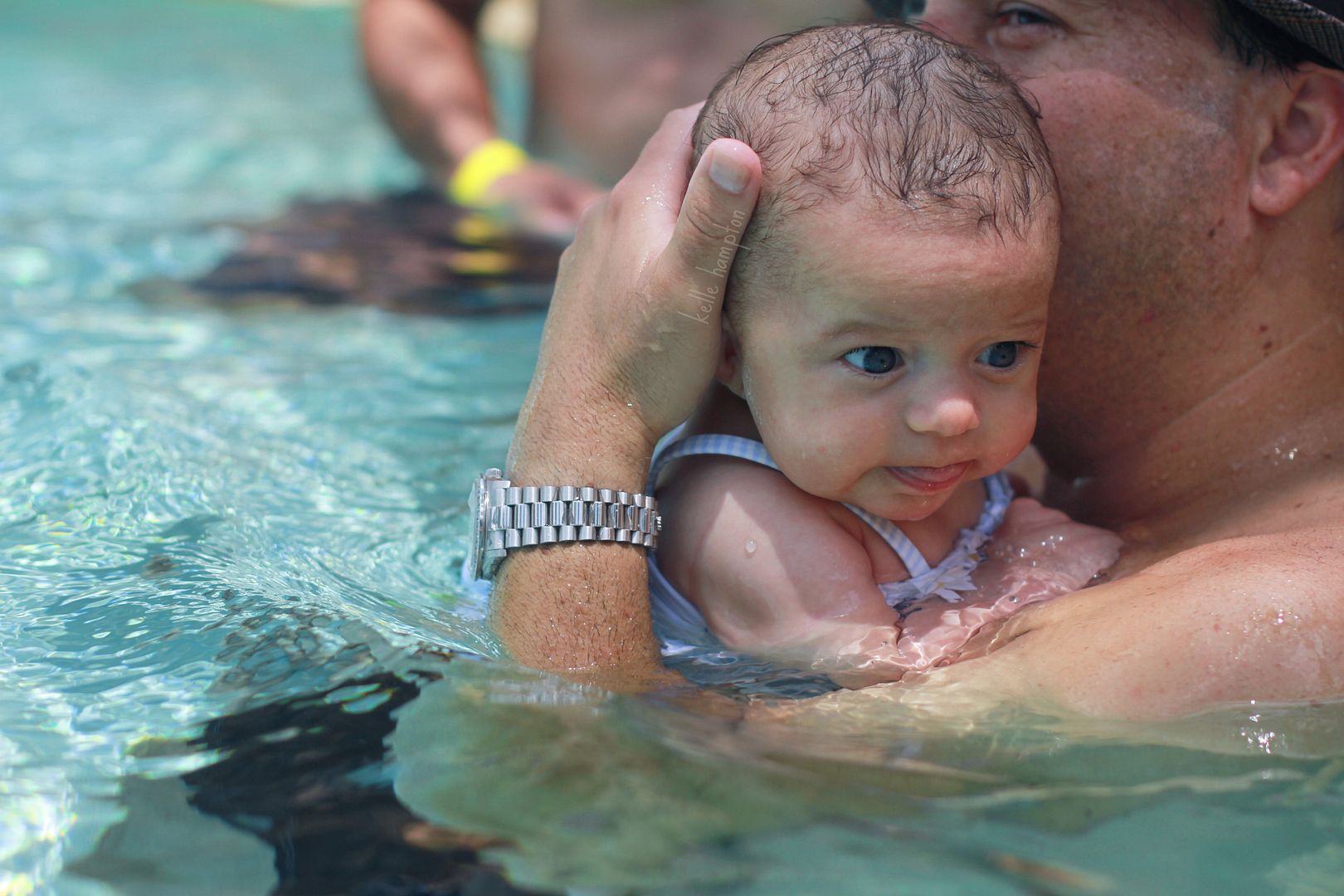 I've packed more beach bags in my life than I've packed lunches, suitcases and heat combined. Okay, I've never packed heat. But I do have the beach thing down and can quickly load up my bag with necessities. We wear our swimsuits to the beach with covers, and the kids carry their own towels. A great extra I recently discovered from Parents magazine? Bring an ice cream scoop. It's perfect for making sand balls.

Currently reading French Kids Eat Everything and rereading an easy read favorite: Ignore Everybody and 39 Other Keys to Creativity
Unavailable for photo: swim diapers, hair ties, lipbalm with SPF, baby sunscreen, camera (in padded case) and a paint brush (Say what? I just learned this from my friend Andrea: a soft 2-inch paint brush is perfect for dusting the dials on your camera body to keep them sand free)
My three favorites from Isles of Capri yesterday: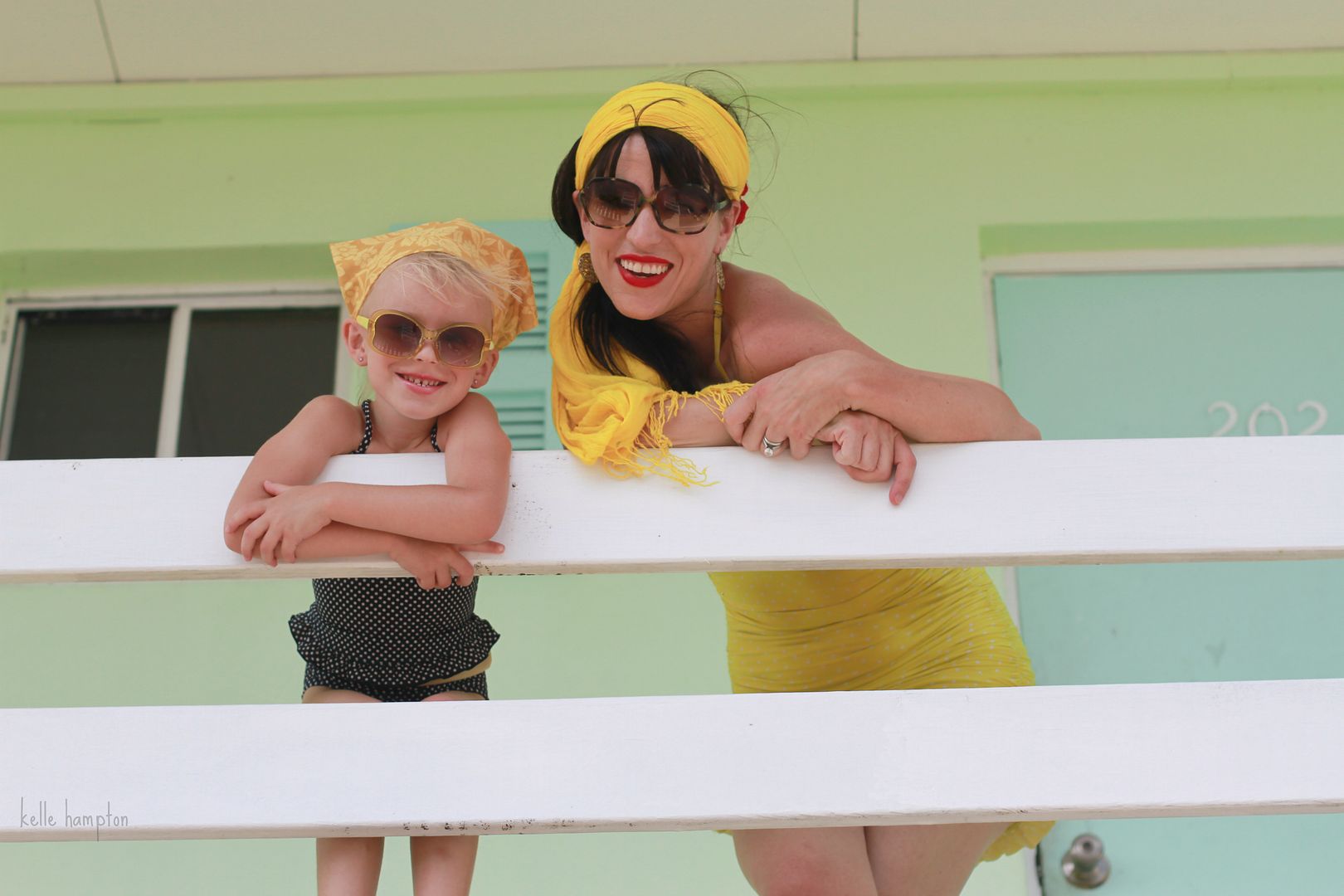 Favorite retro yellow bathing suit: Popina Swimwear
The rest I threw into a video because everything's better with music. We had a treasure hunt for the kids yesterday–clues that led to different locations around the beach and a real buried treasure at the end. It was a little bit fabulous.

Song: "5 Years Time" by Noah and the Whale
If you didn't catch it last time, I created a quick tutorial for making video/photo slideshows like the one above in this post.
Happy Memorial Day. Remembering all those whom this day honors, especially our friends, the Terhune family. xo
I'll be back Tuesday for a Hallmark post.