I woke up in the middle of the night Sunday night worried about the weight of the world and all its people. This happens now and again–never used to, but I'm older, have three parts of my heart beating in other rooms, and understand more now how intricate life is–how many people and things contribute to good and how quickly that can all change.  Under the weight of darkness and without daytime distractors to soften the blow, I think about wars, people who are hurting. I worry about my family's health. I think about the e-mails I forgot to respond to, jobs I need to finish, the appointment I need to make for new tires. I wonder if I call my parents enough, if I read to my kids enough, if ten years from now I'll wish we could have done it all differently, if that pain on my right side is nothing or something serious and awful. I put my hand over my heart and feel it beating and am overwhelmed by the fact that my next breath and every one after is completely dependent on that small heart never stopping.
When I'm lying awake in my bed at 2:00 a.m., my love for my kids is all consuming, almost paralyzing. On these nights when the world is heavy, I make lots of middle-of-the-night promises to myself–to live healthier, to run and read and pick up the phone and hug and talk and try and give more. Eventually I fall back to sleep, wake up hours later and laugh because everything is fine and, good Lord, can I take things to the moon. I make coffee, light a candle, wake up kids, decide whether I'm going to drink the green smoothie or care about it tomorrow and eat the toast with extra butter and piles of cherry jam today. I remind myself that perspective is everything, that the sun restores clarity, and I save just a pocketful of those midnight worries to challenge me (drink the green smoothie! drink the green smoothie!).
I've accepted that occasional middle-of-the-night anxiety is a thing for me and the more other moms I talk to, a thing for many other people too. I pay attention to it and have an arsenal of ways to keep it few and far between, most that center around good life choices and gratitude.
Paying attention is everything. A couple weeks ago, I stumbled across an old Fresh Air interview with Maurice Sendak that I had forgotten about. I had originally heard it replayed on the radio last year and remember sitting in a parking lot outside a pet store, unable to turn my car off–it was that good. You may have heard it–it's so lovely. If you haven't, listen to the last five minutes of it. I reintroduced it to cousins and friends last week like it was my job to spread the gospel of gratitude and imagination. Actually, that is my job, and that is my gospel.
There's this part where he describes what he sees outside his window, and with just a few words, you truly feel how grateful he is for beauty. For something as simple as trees. In the wise weary voice of a man who's lived through years of joy and suffering, he says my favorite part: "There's something I'm finding out as I'm aging–that I'm in love with the world…I can take time to see how beautiful (it is). It is a blessing to find the time to do the things, to read the books, to listen to the music."
And that is my elixir. To state it in a simple mathematical equation, The Beautiful Things in the World > the worries.
Casting off into the world another love for small things with some images from our Mother's Day–little people exploring the world like I want to–with a big splash.

I made a Mother tattoo with permanent marker on my hand, and Lainey asked for the exact same one. "You sure you don't want Daughter on yours?" "Nope…I want it just like yours."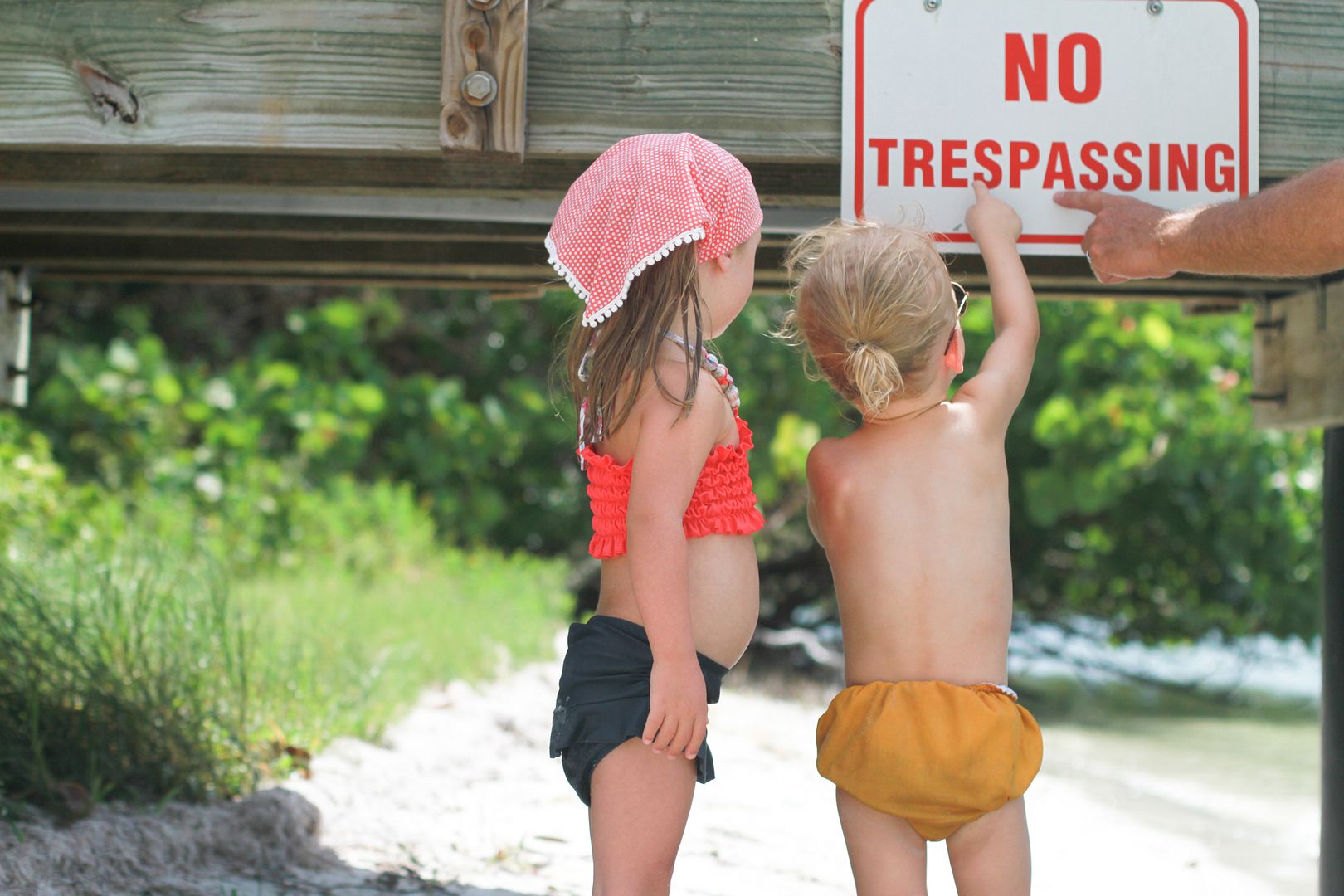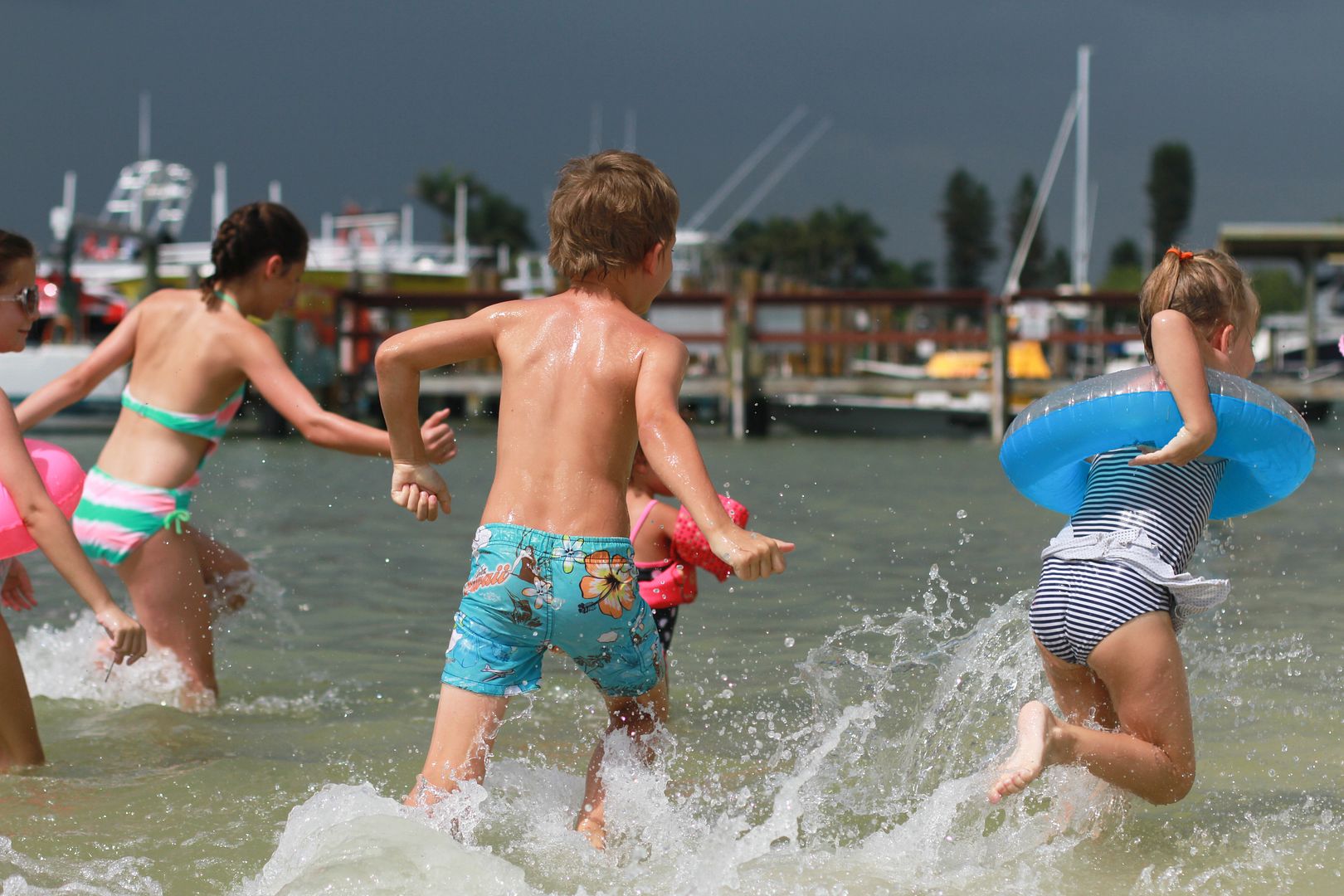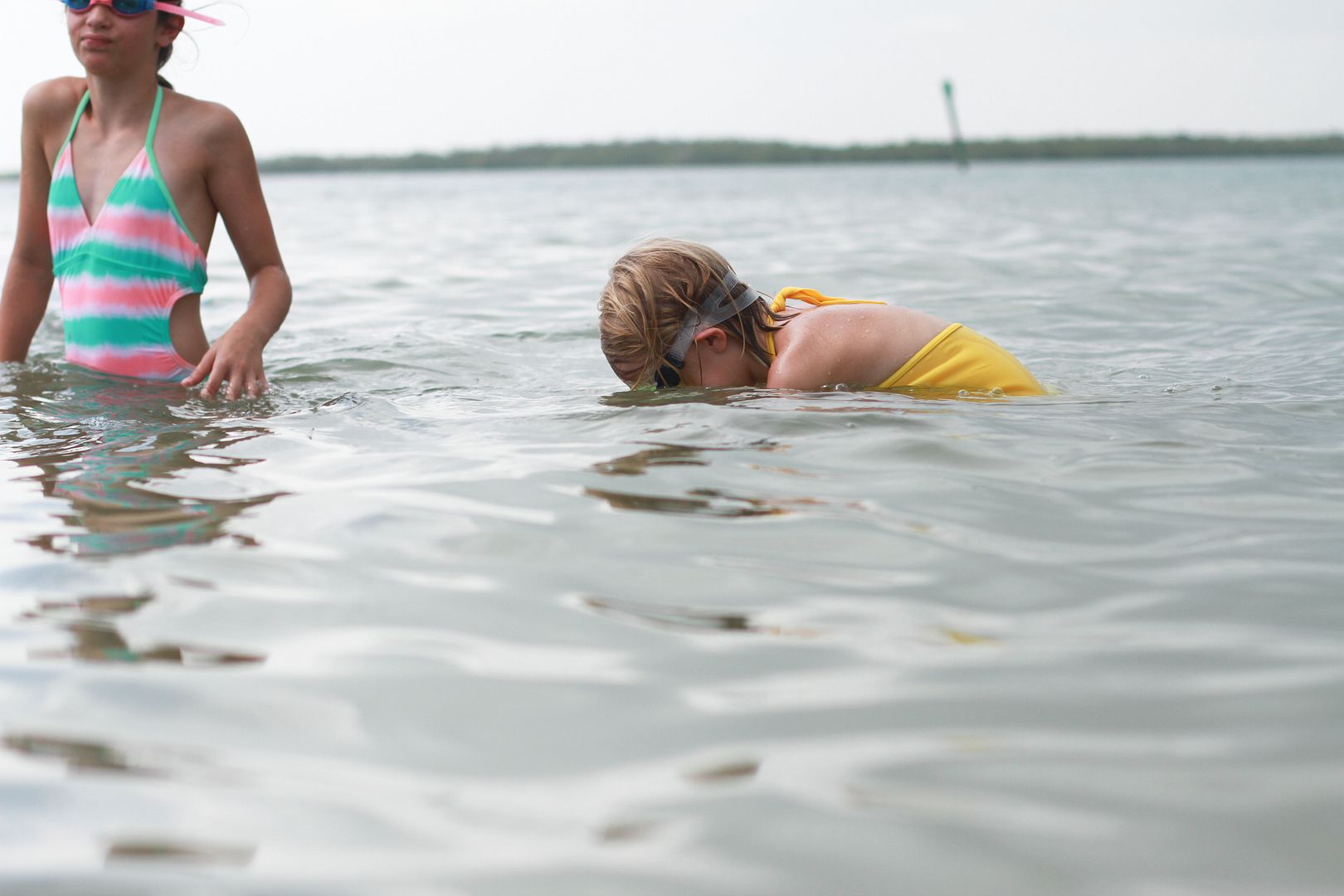 Last night, Lainey and I went for a run together post storm. We jumped in puddles, looked for frogs, stopped to observe the way raindrops were suspended on our gardenias, and when I got tired from running, she yelled, "Let's keep running!"
Sweet sunshine, sweet babies, sweet tomorrows. Let's keep running. But maybe not stop for jumping jacks every half a block because that was a bit much.
I hope you all enjoyed some of those beautiful things of the world this weekend.
Thank you to all those that left encouraging words on Jillian Lauren's interview post. Congratulations to Brittany, the winner of her book package, Brittany: "…I needed the honest thoughts from moms who have been through the fire and made it out the other side. I am constantly sitting between overwhelming excitement about adopting and the waves of terror for the possible attachment problems, fear that my children will never truly feel connected, or worse- that I will never be able to connect deeply with them. I stopped reading half way through to order the book and then came back to the interview- Thank you Thank you Thank you!"