I'll be honest. The enjoyometer needle has a slightly different reading driving three kids two hours north to an overcrowded pumpkin festival than it did five years ago. Maybe I'm getting old and shedding some glitter off this balding unicorn mane. Maybe the pumpkin festival isn't what it used to be. Probably both. But I've been happily skipping through show-my-kids-some-fall land the past few years that it didn't even dawn on me until this past weekend that the corn maze we've been navigating through all this time? Spoiler Alert: It's not corn. It's weeds, dammit! WEEDS! Weeds gone wild with little paths hacked through them–paths, might I add, that took work and some vision, and I'm entirely grateful someone's out there trying.
We tried too. Packed up a minivan, stocked the water bottles, drove what felt like forever with lots of "almost there" promises, trudged through the longest open field-turned-parking lot to finally enter a pumpkin festival whose theme, I'm assuming, was testing your claustrophobia levels. So. Many. People. "Collier County Fair crowd times three," I described to Brett.
Ten minutes in, I scanned my friend for the possibility that it wasn't just me–that I wasn't just some crotchety old mom who lost her ability to enjoy the small things. "So? What do you think?"
"Overwhelmed," she answered.
"Oh my God, me too."
So we made a game plan. Pour the best we had to offer into a short amount of time. "Isn't this fun, kids?" They totally bought it and nobody was opposed to leaving when it came time.
So how about that weed maze? (for real though, it was fun :o) Also, Gary says this is technically Sorghastrum, a grass. Still not corn though.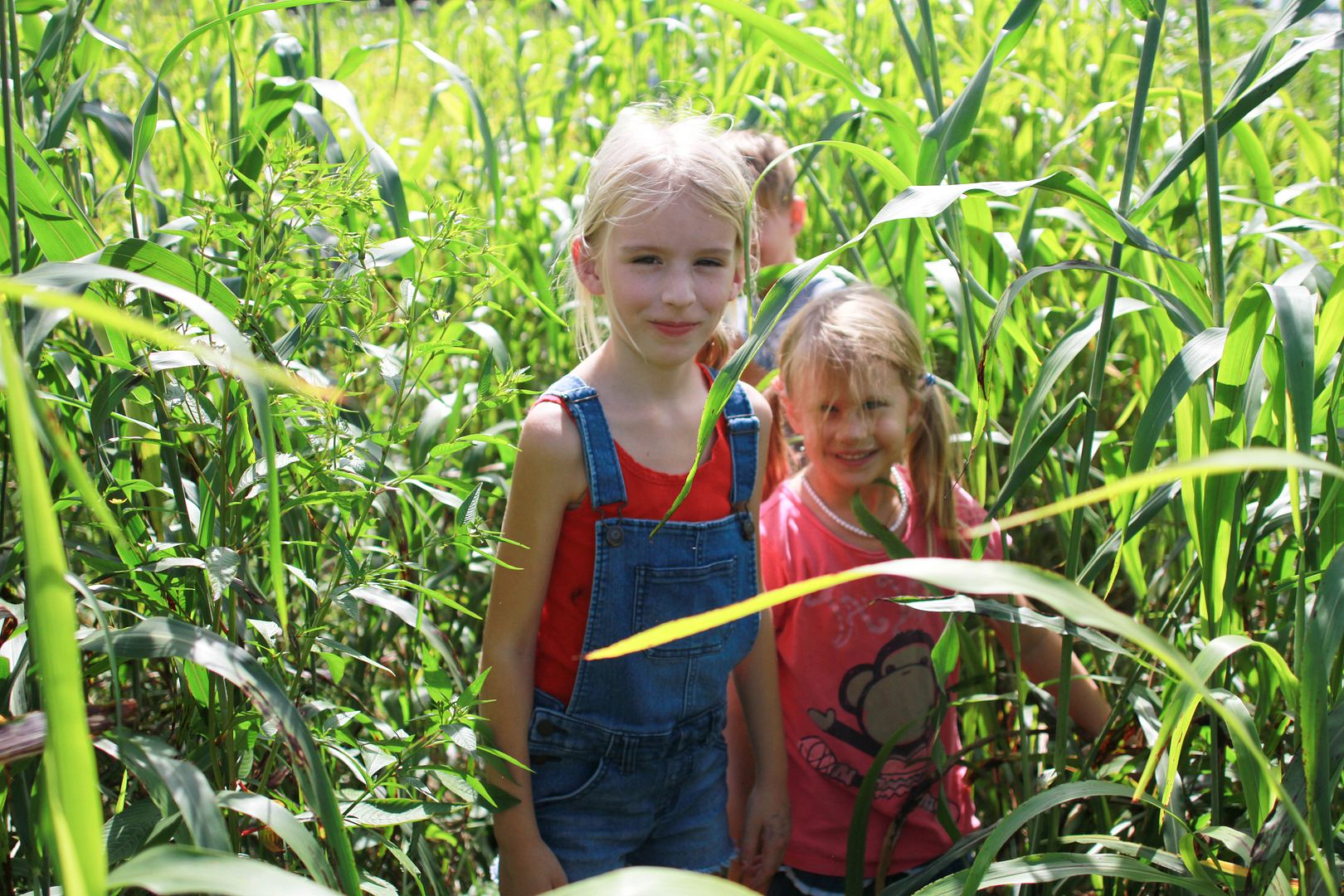 I feel like if there's dancing anywhere, things automatically turn awesome. The band played Creedence Clearwater Revival, and for a moment all was right with the world.
We're always discovering new talents in Dash. Latest: the duck whisperer.
We ended up spending most of our time in the pumpkin tent, right next to the exit.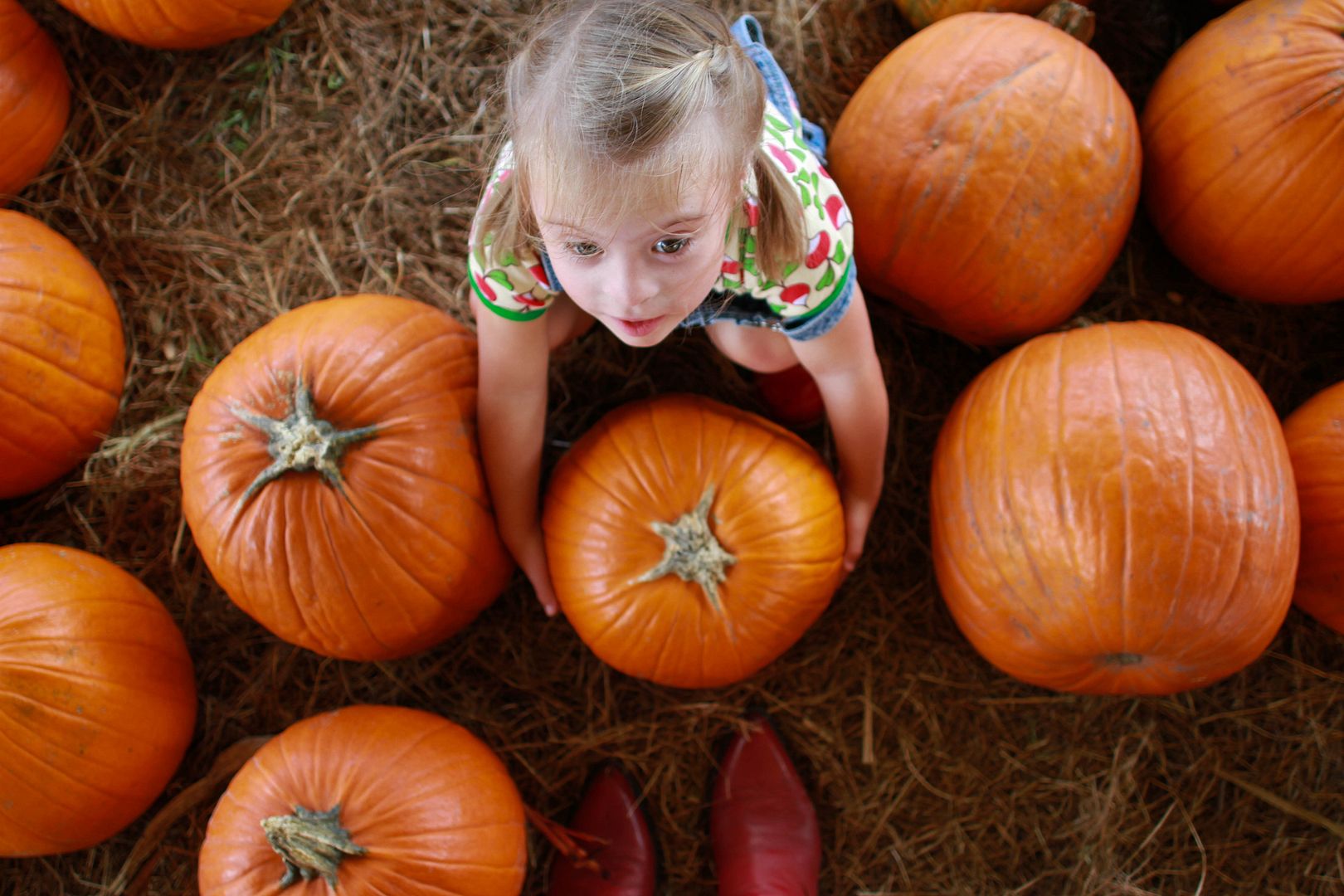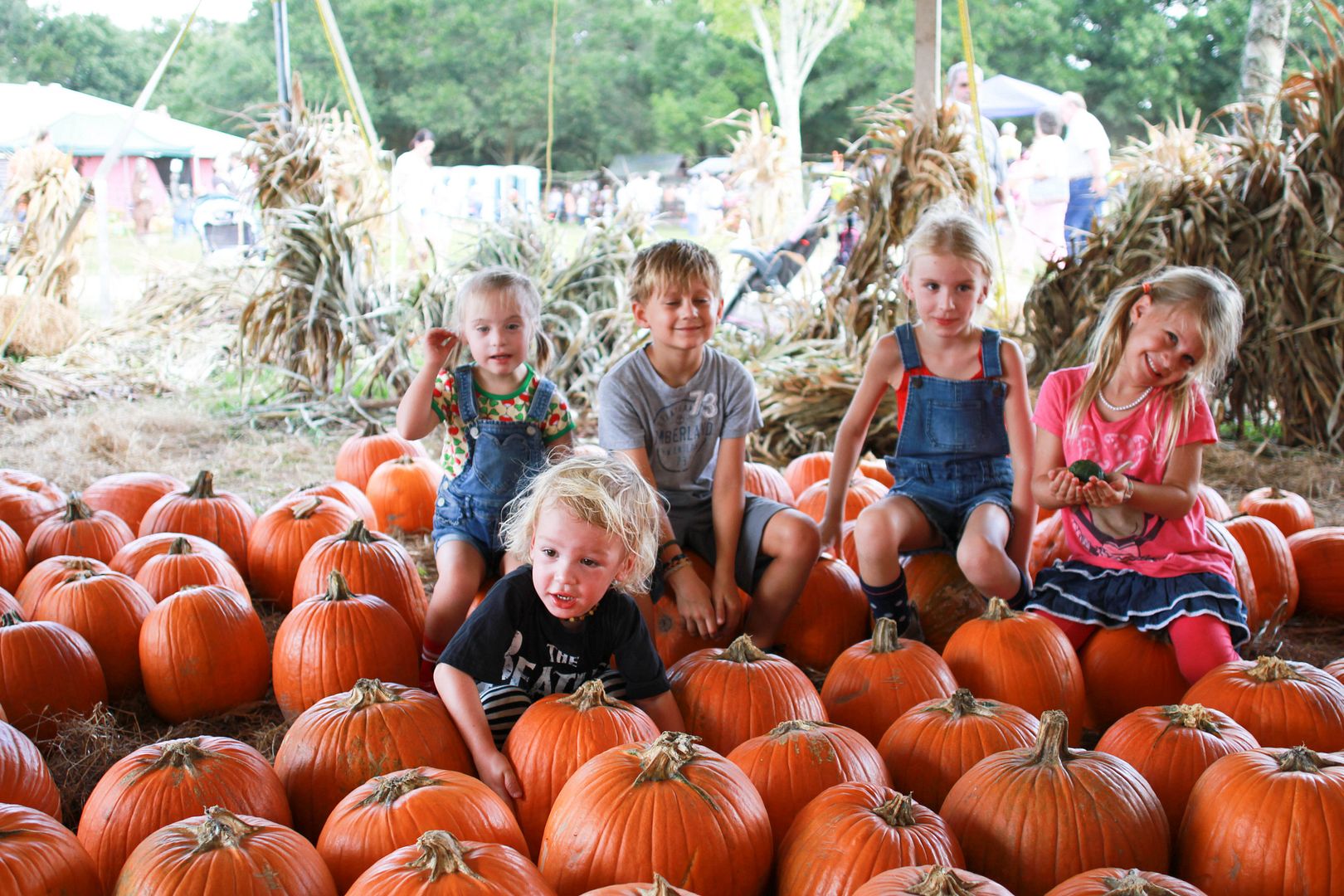 A repeat of the same picture we took of Nella in this spot when she was a baby:
The best part of the whole day? The ride home. We took the scenic route through country roads, played good music while the little ones slept all slumped over in their car seats, cheeks flushed and hair woven with hay. You know how I know we're not just crotchety old moms who lost our ability to enjoy the small things? Because on the way home I saw the same sparkle in my friend's eyes that I was feeling–the sparkle that says "I like this crazy" and "Let's find more adventure." So we did, a detour in Punta Gorda where we strolled through a touristy strip called Fisherman's Village that reminded me of visiting Florida as a kid–when vacation meant campground pools and shell shops and taking pictures of palm trees on disposable cameras we'd never bother to turn in and develop.
We ate right next to the water–burgers and chicken fingers and cold sweet coleslaw that balanced out the day's grease. Nella watched the bar crowds cheer for the game, and Dash threw fries to birds when I wasn't looking.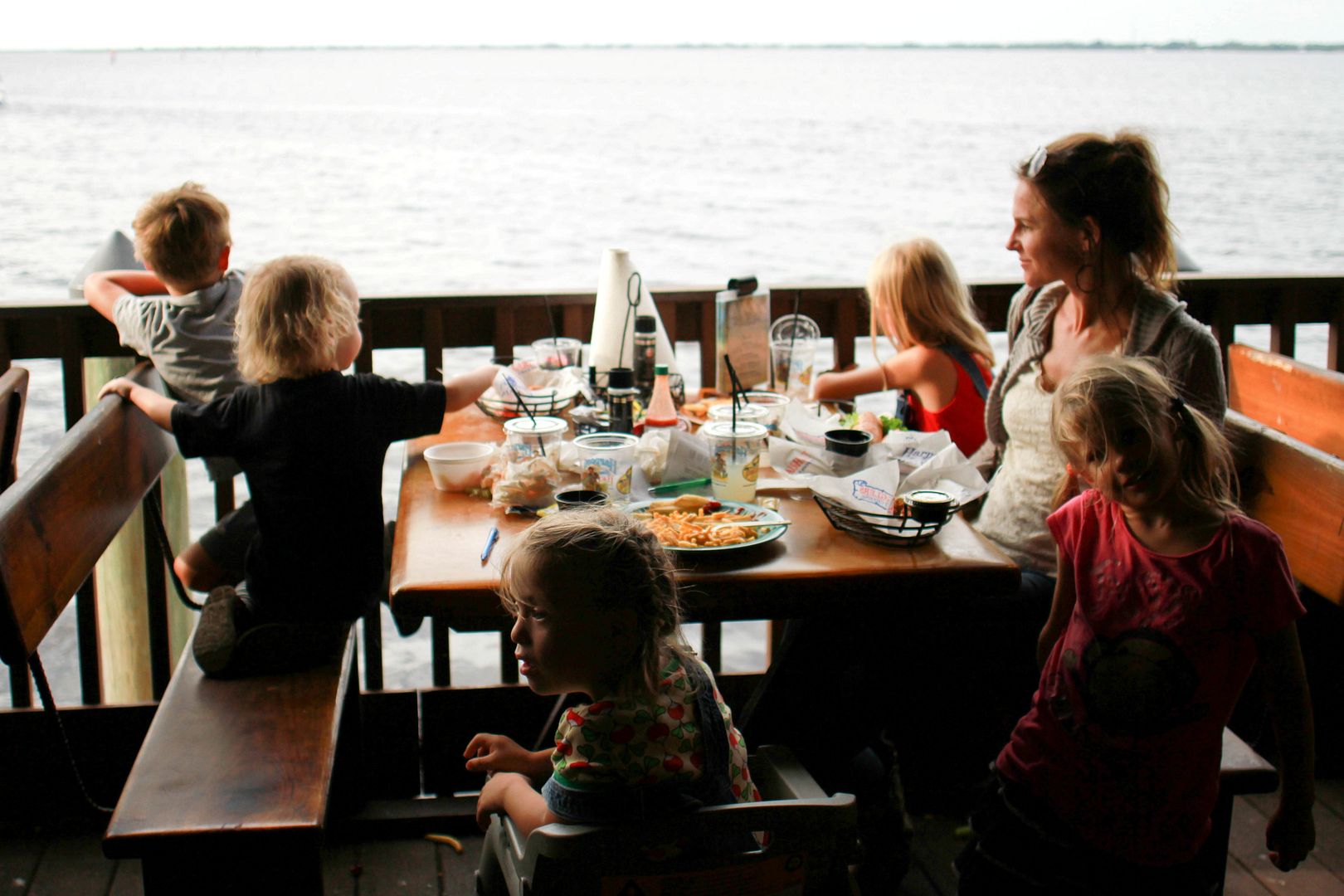 The face of throwing one more fry two seconds after I said "Please don't throw food to the birds.":
We chased adventure, we hunted for a hint of fall. But as always, we found what we were looking for closer to home. In a minivan full of friends. A good playlist. Warm bubble baths that washed the day's dirt off. Tucking tired kids under covers, telling stories of our day. The last quarter of the year? I love it. 
Oh, and for the record? My unicorn mane? Mane 'N Tail shampoo. Healthy and shiny as ever.