I can't really say all that's in my heart to express this Mother's Day. How I've been transformed by the love and magic I've known of these two precious hearts that are mine…forever. How much I've learned and stretched and grown in this role of life, and how it has gifted me joy like none other.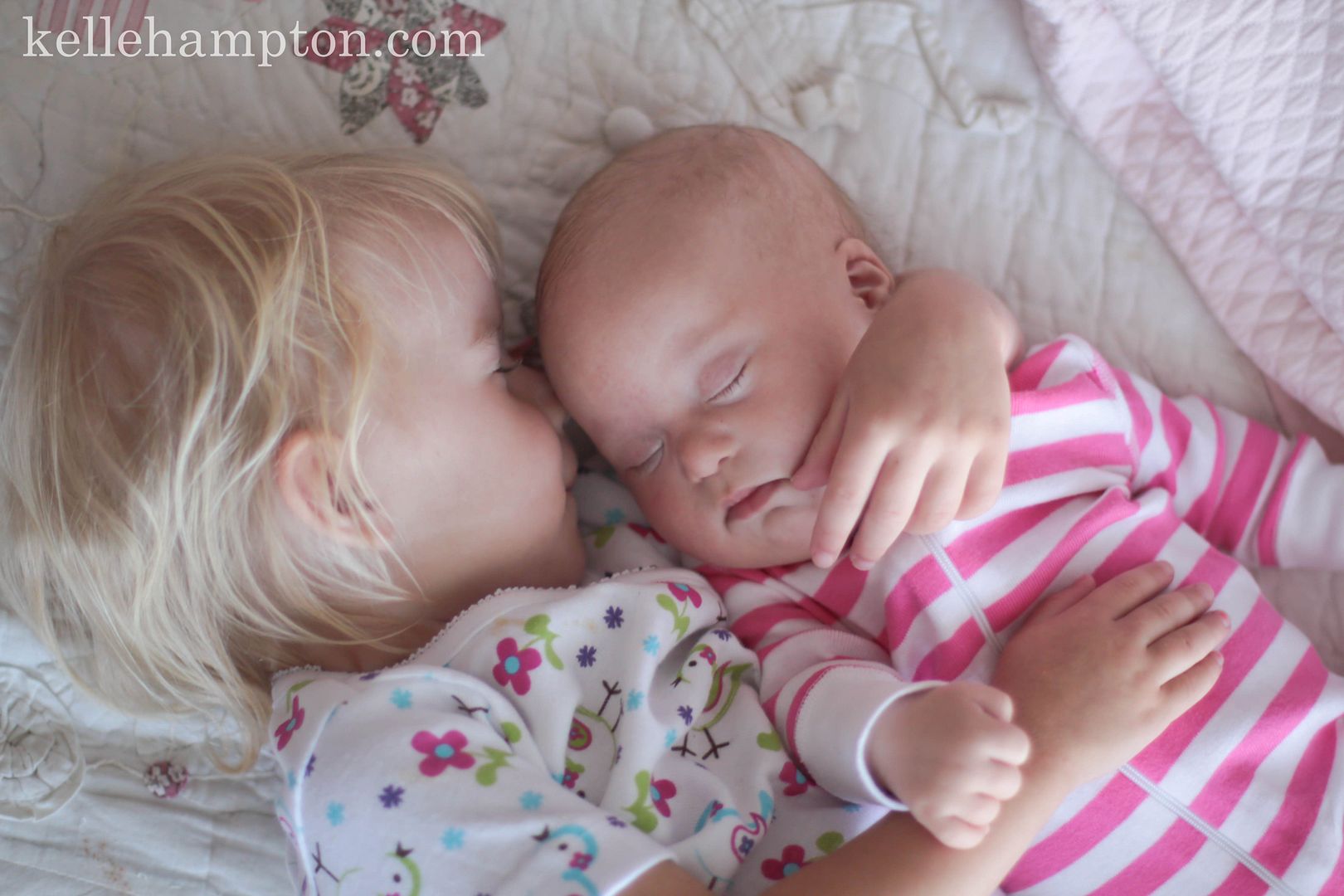 I spoke today at a local event for parents of children with Down syndrome. And it was very, very difficult for me. It hurt to be there. And I've been thinking all day about it…why it hurt so bad. And, yes, there are a number of reasons, and this is still all very new. But I am slowly finding my footing and realizing what role I play in this new world and where I fit in all of it. And I am realizing the power of knowing that I am in control of everything…what I read, where we go, what we listen to, and how we will tread down this new and different path. And today, I learned a little more about myself. That support groups aren't my thing. And that for right now, my role is to show the world that life is beautiful and that families can do this without being defined by their difference. But most of all? My role is to love these two beautiful creatures I've been blessed with.
And Advocate means the same for both of them. I will rely not on books or experts or doctors to mother these girls but on the most trust-worthy thing I have–my instinct. And I know how to love. Oh, do I know how to love. And, while we deal with today's hurdles–like therapy appointments for Nella or winding down the pacifier for Lainey–all I have to think about is today. And to know that I am confident that I am capable to raise two amazing women simply because I fiercely love them. And that's it.
I thought a lot last week about what I would share and how I would say it. And I kept coming back to the fact that we are women who love our children. All of us. And there are a million things that might make our kids different from each other or even us mamas different from each other…but there are a million more things that make us all the same, and the fact that we are all out there doing our very best to love these littles makes us so incredibly bonded. I wanted to celebrate motherhood. And that I did.
So this is what I shared…and it's for any kind of mama.
House of Motherhood
About this time last year, I was given a key. It was a beautiful key–heavy and gold with intricate scrollwork and extravagant edges, a fine match for the collection of keys I had already acquired in my House of Motherhood. And for nine months I held that key, felt its weight in my palms, rubbed my fingers along the end that would open the door to a room in my heart whose glory I was about to discover. I dreamed of that room–how perfect it would look inside, how the light would filter through the windows, how each corner of its blessed walls would hold so much happiness someday. I imagined the things people would say when they walked into that room…things like, "Oh, what a beautiful room" and "How I wish I lived here."
I waited patiently and passionately for the day I could use my key to unlock the door to the beauty which was to unfold in that room. And on January 22, I turned the heavy key into the lock of the door that separated me from that room and opened it to find something I didn't think I wanted to find. But, what I didn't know was that, although that room wasn't what I expected–wasn't like the model rooms I had seen in catalogues and magazines–it was so much more. For what it lacked in interior decor, it made up for in authenticity with its rich wood floors and strong supporting beams, and since we have added this room to our home, we have made it our own, sprawling inviting quilts across comfy chairs, hanging pictures on the wall. It is ours and it is beautiful, and all of those we've invited into its coziness have indeed proclaimed "Oh, what a beautiful room" and "How I wish I lived here."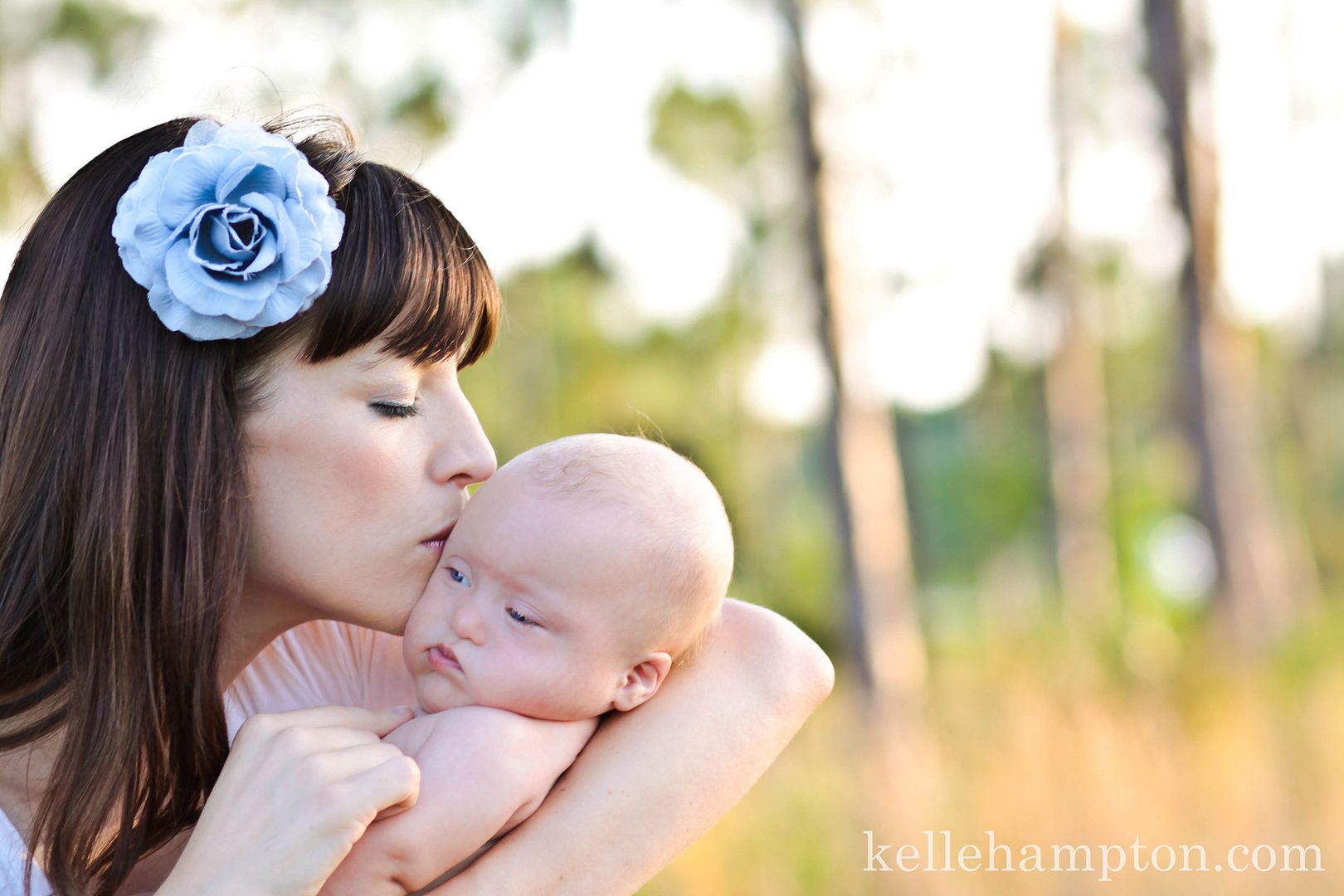 So is the House of Motherhood. Full of a multitude of rooms, some open and inviting, some lived in and comfy, some locked behind doors we haven't yet found the keys to. But we all share the fact that we are part of this House. Of the many differences of the billions of mammals here on this planet, there is one universal thing that binds us. Motherhood. Even if we aren't mothers ourselves, we've, at one point in our lives, had a mother. We shared her breath as she sustained our life within her for nine months and were cradled in her arms, if but for a moment, when we entered this world and severed that physiological bond.
And, out of this universal truth, we've also shared experiences–some more than others. Over these past weeks, as I've had the beautiful opportunity to connect with readers across the world, I have realized how very ignorant I've been. How egocentric my thoughts have been. My eyes have been opened to the very fact that, in any culture, in any place, there are individuals who may have very different beliefs or ways of life than me, but they too have loved a mother or love being a mother. They too welcomed children who were different and loved them just like we did. They too write about everyday life with their babies and from thousands of miles and oceans away, they too tuck little hearts in bed at night and thank whatever higher power they believe in for the blessings of life, being loved, and loving another.
In each of our Houses, there are doors. Doors which, upon our entrance, transform us into better, more beautiful women. Doors to rooms which hold deep pains, pure joys, and truths which will root themselves deep into our souls and change us for good.
Some of you have walked through doors which have had you at your own mother's bedside, holding her hand and telling her what a mother she's been to you as you counted her breaths and waited as the one you love said goodbye. Some of you have entered doors to send a baby off to war, waving as the plane took him off to learn courage and face fear. Some have turned keys to find cold rooms that house the tears of infertility, of miscarriage, of wanting and yearning for a room that didn't exist. Some have waited in rooms as they prayed to one day meet their baby and finally did as he was carried across oceans, through the threshold of airplane terminals and into their arms to stay forever. Some have found joys in choosing not to be mamas but instead sharing rooms that belonged to others, holding their littles close to their hearts as if they were their own. And some, like me, have opened doors to find rooms that were different than expected…perhaps painful at first, but these rooms still held us while we cried, provided comfort while we found we our way.
There are rooms we share which we will never forget opening their doors. Meeting eyes in those first moments with the extension of our soul who has just entered the world and been handed to us, all fragile and flailing as the electric current of love begins with the closed circuit of that first touch. Holding outstretched arms as our little clumsily teeters her first steps with rewarding applause. The lurch of our hearts upon hearing their feverish cries and our wish to take the pain away as we hug their warm bodies and whisper it will be okay. Packing backpacks full of crayons and colored pencils and kissing cheeks before littles walk out the door to their first day of school.
We share these rooms, Friends. Regardless of where our Houses are or what they look like, we share the primal love that exists for our mothers and our children. We may not all get to open the same doors, but the scaffolding of our Houses still exists, and we bring our own style, our own flair, our own families to fill it–to wash pains and hurts away and replace them with fresh coats of laughter. To repair damaged pipes and leaking faucets with dreams and promises. To sit around tables in the dining rooms of our House, clink wine glasses and say, "To Life." And, on this day, we celebrate that. We celebrate the House of Motherhood and all its keys to rooms which hold secrets–secrets to understanding life and bringing good to needy places.
We join in the common rooms and dream together of places we will go and things we will do. Of dancing, hand-in-hand, with our children, our mothers, our friends that share this gift and we move our bodies, joyfully, unabashedly to the rhythm of life…to the beat of the harmonies we create in our Houses. We travel and take pictures, read books and cook elaborate meals. We clean and complain about cleaning and plan parties and celebrations. We cry and we yell and we laugh. We say "I'm sorry" and "I'll try harder" and "I love you" because these are all things you do in the House of Motherhood. But, most of all we love. We love our House and all its rooms, and we spend our lives opening doors and making the best of what's behind them. We shake rugs and light candles and invite people in to our once-daunting rooms so they too shall see the beauty of what we know. We sip coffee and set our mugs down on worn furniture, resting our feet on soft cushions and before you know it, we realize that this is exactly the kind of room we dreamed of.
I didn't know that just a few short months ago. I didn't know the room which startled me with its unfamiliar colors and design would soon be a place of comfort, of beauty, a place with secret passages that lead to other rooms in the House and connect us in ways we didn't know existed. But, looking at my House now, with all its experiences, with its lived-in rooms, with each precious, cherished family member and the memories they will bring to these hallways, to these spaces, I wouldn't have it any other way.
And we can say it together today…Oh, what a beautiful House. How glad I am we live here.

*Thank you Heidi for these pictures. You know what they mean to me…I love you.

To Lainey and Nella, Oh my Loves, my Souls, my Gifts, thank you for replacing my heart with a new one. A more beautiful one that sees more wonder in the world and learns more about true love every day. Thank you for keeping the child within me alive and well. Thank you for making me so very happy.
To my own mama–every speck of beautiful in my soul is half yours, you know. You sit quietly in the stands, but I know you are there. xoxo
To Mama Colleen and Donna Nana–to have inherited you both is all part of the amazing plan of Happiness in my life. Thank you for loving me…for loving him…for loving us.
And a very Happy Mother's Day to every beautiful soul who has ever loved a mama, held a child, had a dream, and hoped for happiness.