We look forward to weekends like everyone else, making plans all week, dropping ideas of all the adventurous things we might do. Like we might go to Clam Pass Beach. And we might take Lainey to see a movie. And we might drive to Captiva for the day.
But when Saturday arrives and we might get out of bed, the thought occurs that it might be kinda nice to just chill. And our big plans get moved to later in the afternoon…until 2:00 arrives and we're making grilled cheese sandwiches and tomato soup and suiting up for a family swim. And so the plans get bumped to Sunday…until we wake up and it's raining and we decide we'd rather mull indoors with coffee watching the Backyardigans and building forts out of couch cushions and piles of folded laundry that never made it to drawers.
I've always been a let's-get-goin' girl. A do-it-and-see-it kind of person. But, the older I get, the more I realize just how very much I love the pleasures of home. Having a place that is peaceful and safe. And, although our house might not be the most organized and laundry might not always make it to the drawers, it's homey. With its flashcard piles and dumped-out doctor kits, sprawls of dollhouse furniture-turned-bath-toys that litter the bathroom rug, the empty paper towel roll that hasn't been changed in three days. However, there's always freshly-ground coffee, cold beer in the fridge and big pillows on the couch that have been broken in just so.
This weekend brought sunny blue skies that were interrupted in the afternoon by cozy gray clouds and torrential downpours which timed nicely for the girls' naps. They both slept in our bed together this afternoon curled up next to each other and lullabyed to sleep by deep thunder and this massive choir of bullfrogs and crickets that sang from the woods. When the skies finally cleared again, we tromped out to the edge of the woods to see our dry path turned into a refective lake and frog friends emerging from pine needle blankets to explore the marsh. Needless to say, no picnic today.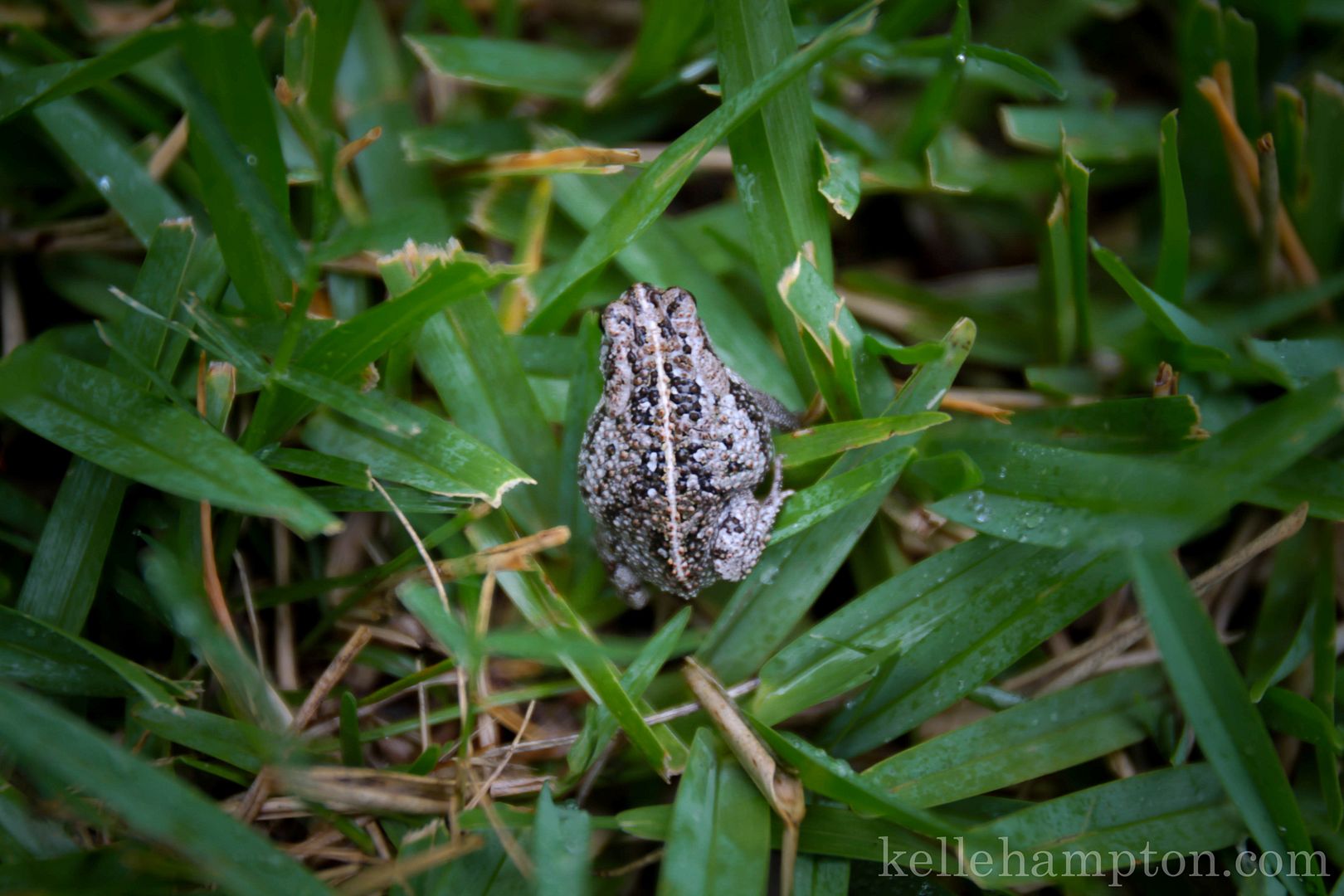 We did, however, indulge in one of my favorite summer delicacies. Fresh ripe peaches soaked in cream, sprinkled in sugar and kissed with a dollop of whipped cream.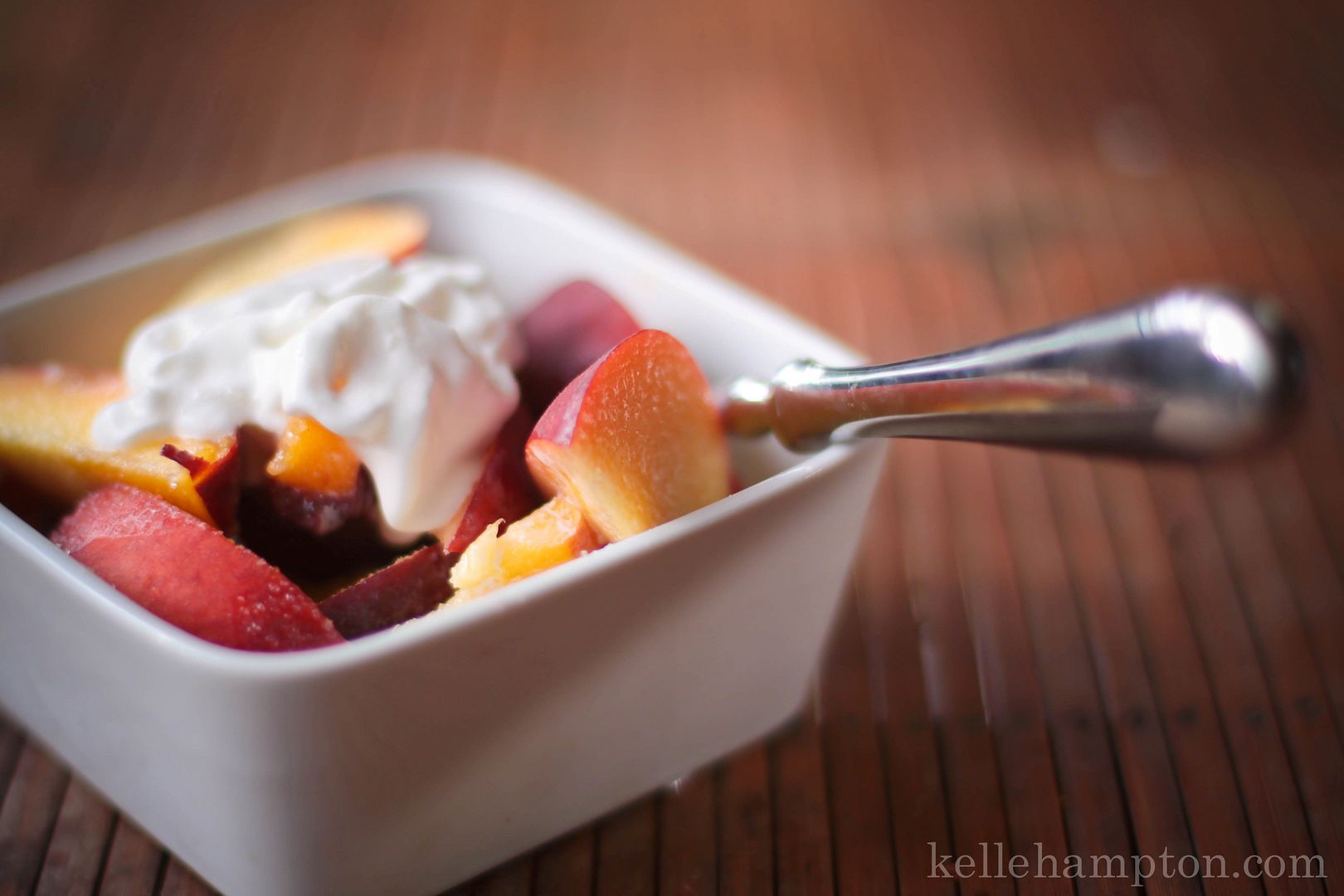 Nella practiced sitting up some more…

(propped up by an airplane neck pillow stacked on top of a Boppy…works great for her!)
…and Lainey and I met the post-storm sunshine with a basket of water balloons which were tossed and burst with a welcoming splash.
I love how her little face winced up, anticipating that water gush… And though our only outing this weekend may have just been a family grocery trip…
…it was hardly a wash.
Sometimes, there really is…no place like home.
And some Sunday dessert…I couldn't decide which ones to post because she has just way too many expressions, so here they all are–from her explorative gasps to this deep soulful stare that just drinks us in and makes me weak in the knees…she has so many looks.
And when she gets all worked up and happy, she gets her flirty eyes going and musters all her strength to make an excited little "Bbbbuhh" noise that's always accompanied by this little bundle of bubbles and spit because she gets that excited to get it out. And we all–even Lainey–"whoa!" and "whoo-hoo" after she does it, and she looks so proud.
And, after all that work, she drops her head, rolls to the side, and rests with a gentle smile.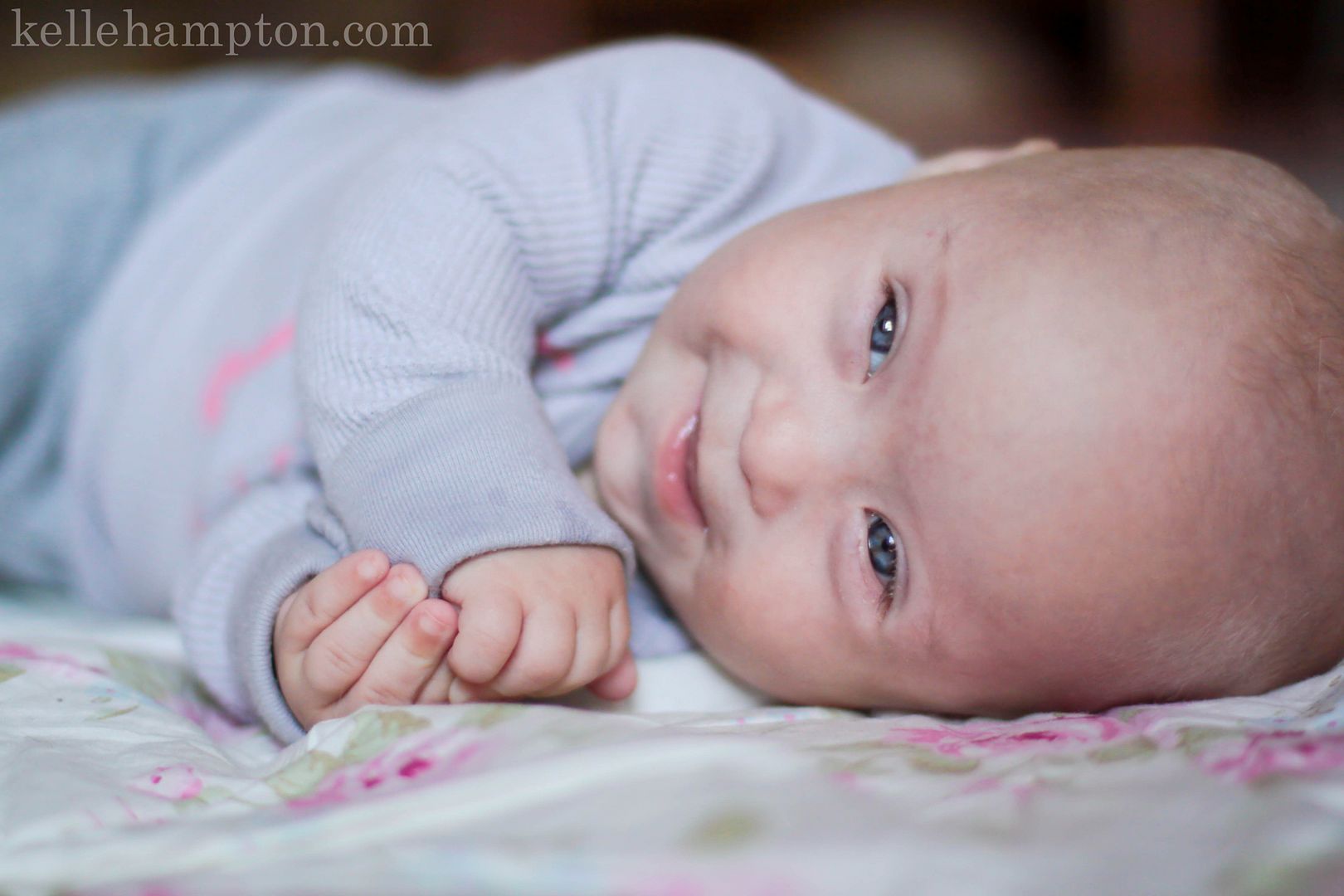 Yeah, Baby. It's like that.