Summer is here. As I type, the afternoon showers have arrived, dimming the house to perfect napping conditions for Lainey and providing just the right volume of pitter-patter for Nella to compete with, her happy voice getting louder and louder on the floor next to me. And from now until August, there will be many of these–afternoons when the lanai looks exactly like this…
And I'm pretty sure that's exactly what it's supposed to look like according to The Proverbial Book of Summer…if there was one.
I've been dabbling in my summer to-do list.
Wearing yellow.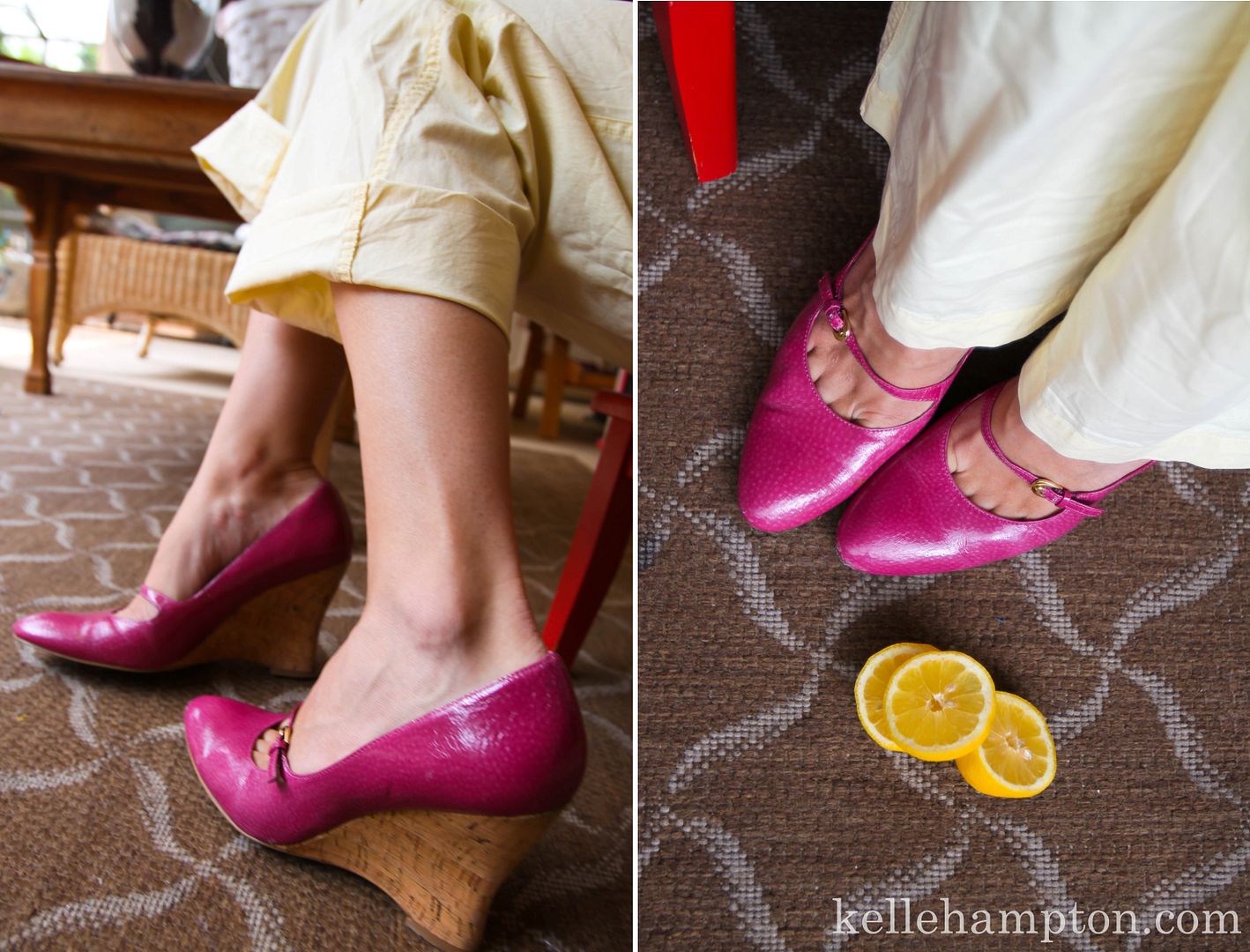 Sucking down popsicles in the afternoon heat.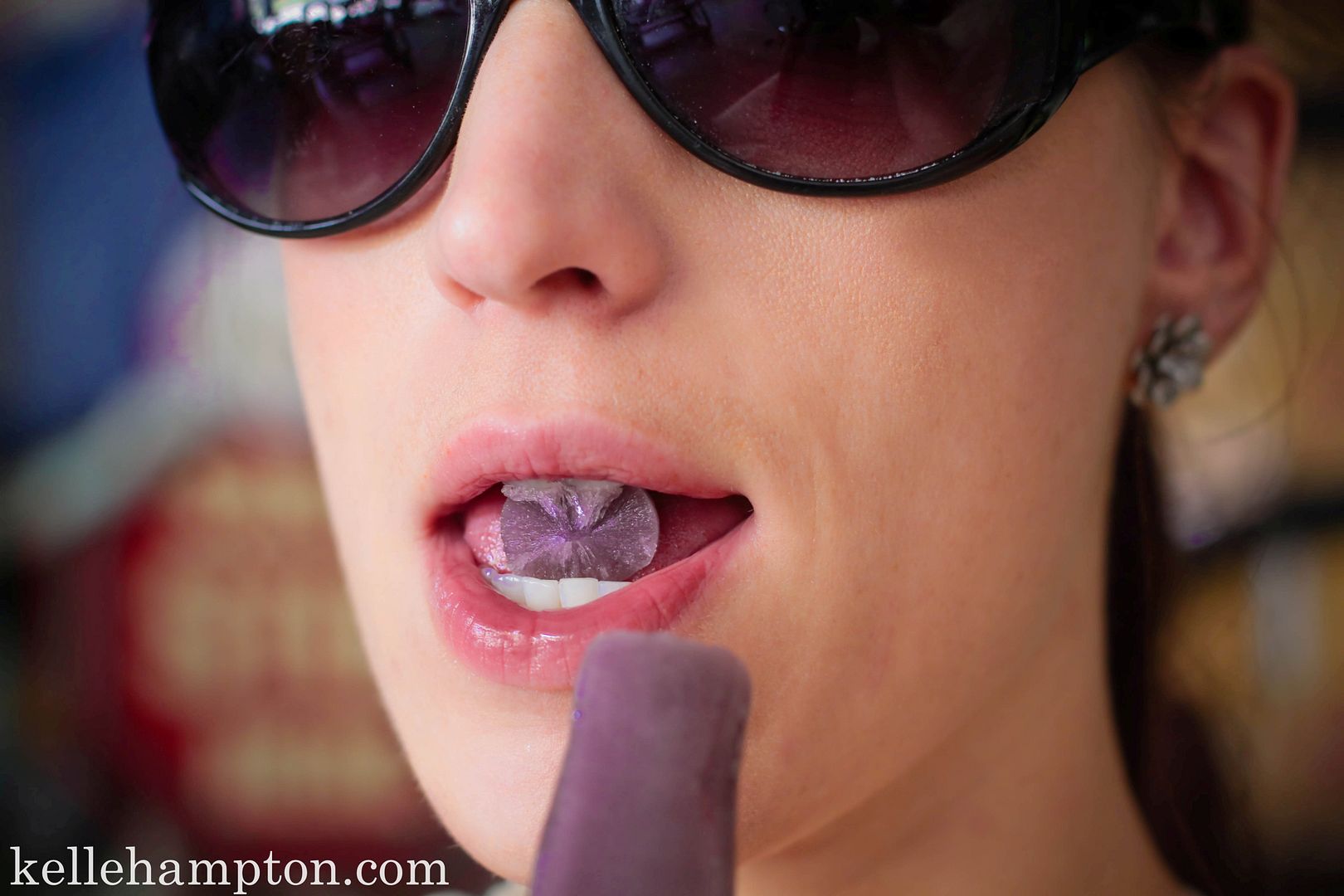 Purple's the best, you know.

Slipping into the cool waters of our pool for family swim nights.
Which brings me to the announcement that, as of this week, Lainey is now back-floating by herself and swimming short distances to Daddy. I've wanted to do swim lessons several times but Brett insisted he teaches her. He promised a few weeks ago, she'd be swimming by herself by the end of June. And when they yelled for me to come out last night, I was ecstatic to find the little fish proudly smiling on her back.
She is determined. And I love her.
She is joining me in my summer loves like soaking our umbrella under the sprinkler…
…and watching our sunflowers get really big behind the pool screen.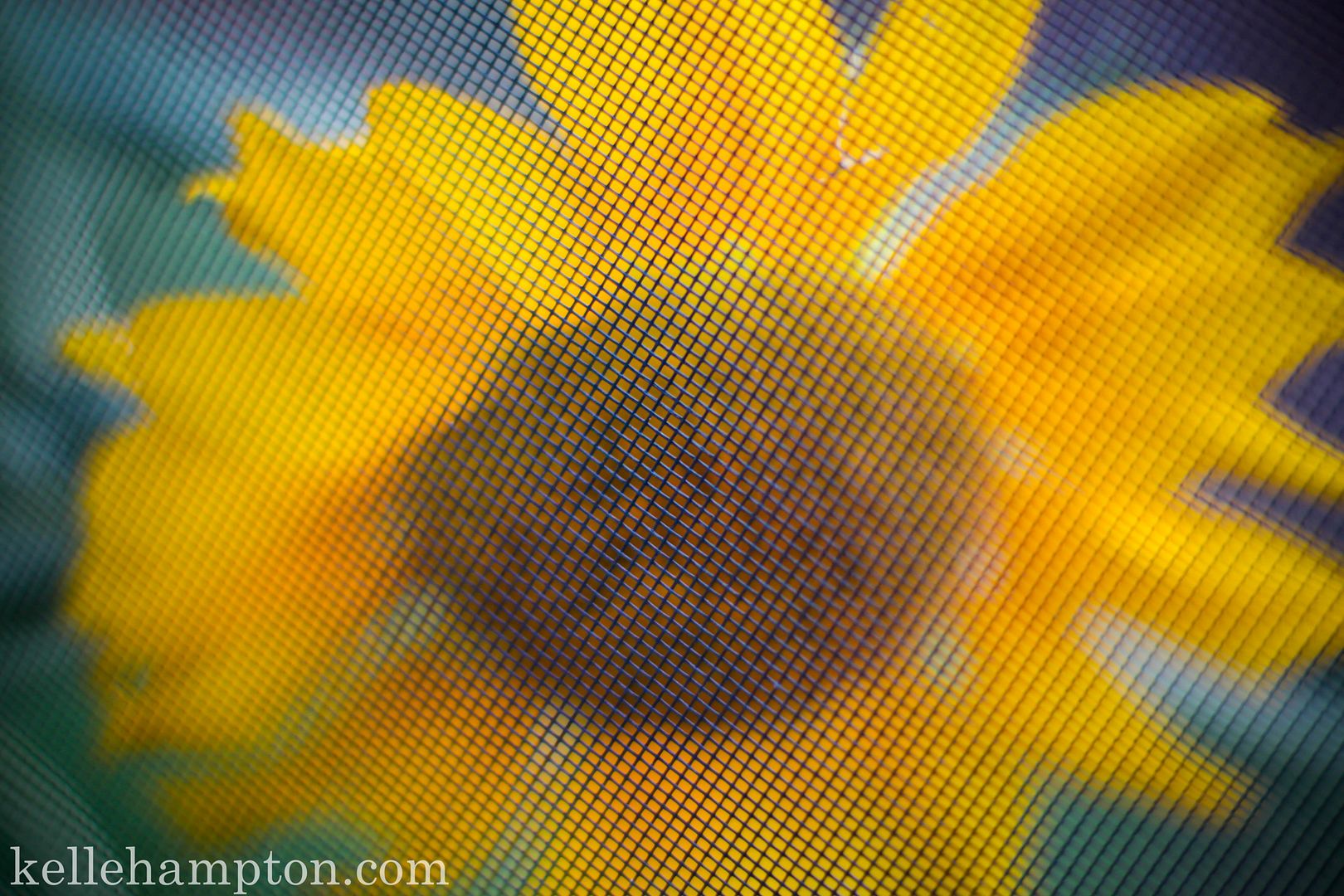 If only we had fireflies. We could could catch them in jars, watch them twinkle and set them free into the woods. I suppose you can't have it all.
**********************************************************************
Nella has been enjoying discovering herself behind the mirror.
She makes slow and deliberate movements, watching her little double make the same and intently taking it in.
And then, suddenly, she'll break into a glorious smile.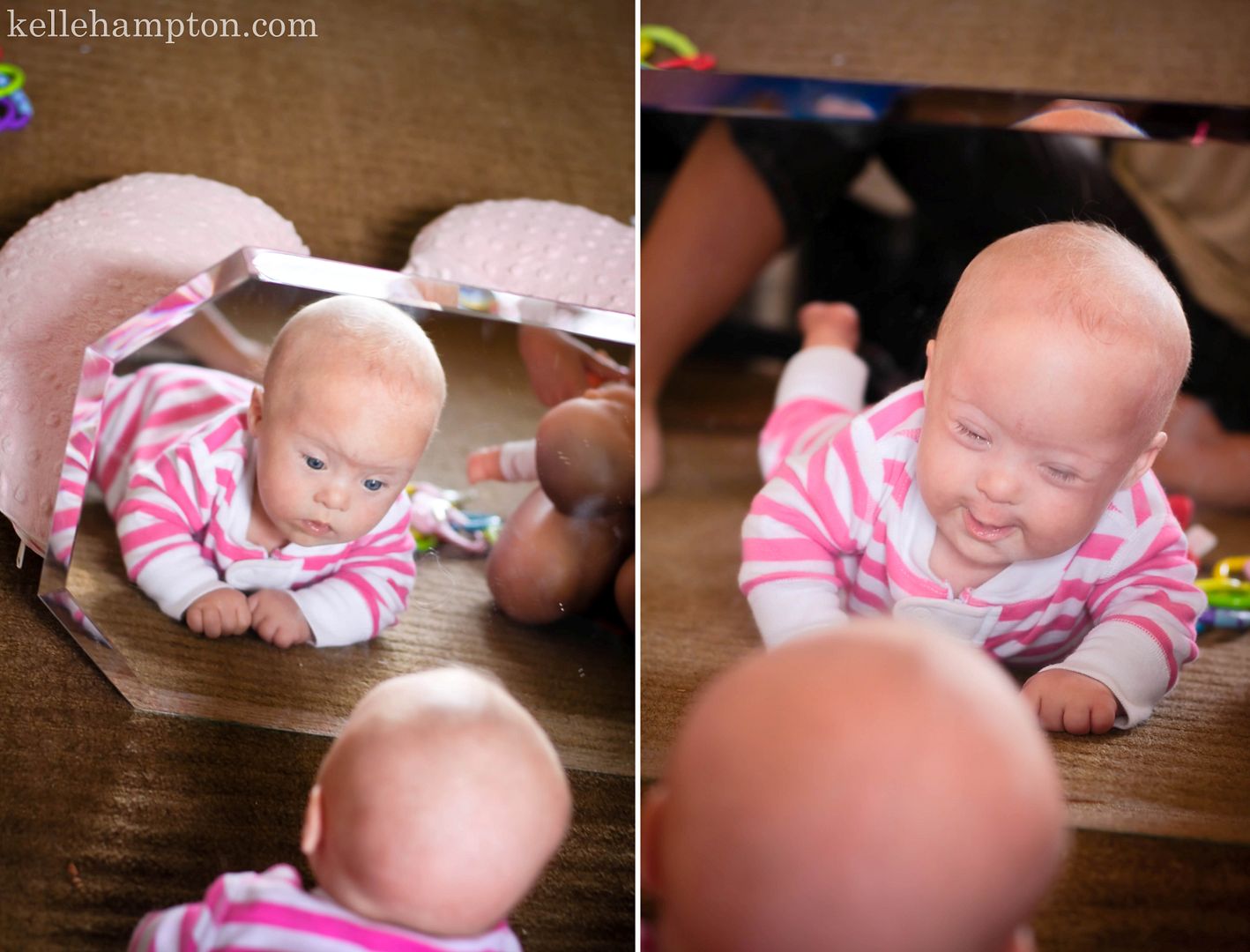 Houston, we have one very happy baby.
We had lunch today with our friend Mia–sharing the magic and the love. Nella's six days older so we figure she'll be bossing her around in no time. But today, it was nothin' but love.
And speaking of love…
Here's high-kickin' some back at ya.
Our little flour sack continues to grow. More robust. More beautiful. More lively and lovely every day. By this time with Lainey, I was so disappointed to have my "keg" dried up. I'm so blessed this time to have a full tap and every day, come "happy hour," we curl up and she reaches out to grab my hand while we lock eyes and she sucks and breathes and smiles and can't decide whether to focus on eating or me. And I know we give and love and delve our souls out to our littles without any expectation of return, but can I just say that being loved back by my girls…being mauled with kisses and catching their eyes when I know they are just screaming "I love you" makes me feel like a gazillion bucks? Can I get an amen?!
And this one?
She's been my best friend, climbing up on chairs to stir spaghetti sauce next to me, trailing behind me into the bedroom to change Nella's diaper, sitting on the bathroom counter passing me mascara tubes while I do my make-up. We call her Little Shadow. Oh, how happy she makes me.
Nella has a giveaway winner to report…
Random.org picks Commenter #403: Jenny Scroggins. Woo-hoo for Scroggins! Jenny, e-mail me ([email protected]) your address please and your choice of $50 merchandise from Bel Kai Designs, and somethin' pretty will be making its way to your mailbox soon!
With that said…here's a little video snippet of our little talker.
The girl digs her dad. Watch it HERE.
The Summer List continues. Hmmm…I'm thinking bright-colored flip-flops, some bubbles, fresh-squeezed lemonade….and watermelon. Yes, it's going to be a good week.