I haven't read the birth story in a long time.
I don't need to…I know it well. It is our story. And though it seems like a million years have passed since that soul-stretching day, sometimes it seems like it was just yesterday.
We were in Walmart today to pick up a prescription. And as I pushed my cart towards the check-out while I rattled a toy to keep Nella happy and caved in to Lainey's plea for Cheetos, I saw it from the corner of my eye.
Parents Magazine…the October issue.
I picked it up and leafed through the pages looking for what I thought would be a small article about Down syndrome and "our" story (and by "our"…I mean every one of you who we share this experience with).
And when I landed upon the spread, my heart lurched. It was…beautiful.
And when I see those pictures, my heart just throbs with love for that day and the way our family changed. Half of me wants to hug the woman in those photos–the me who was so heart-broken. But then half of me wants to drop-kick her to the ground and swipe that baby out of her arms and squeeze her close. I want to feel her littleness again, all sunken into the crook of my arms and smell the sweetness of the silky hair that spun into a soft swirl on her little head. I want to whisper in her ear that I had no idea how truly beautiful she was.
And suddenly, I was standing in the book aisle, holding my magazine, tears streaming down my face. And Lainey stretched her Cheeto-stained hands out to pull the pages back and see her picture. "Look Baby, that's you right there. That's you loving Baby 'ella."
It was a beautiful moment. Right there in Walmart.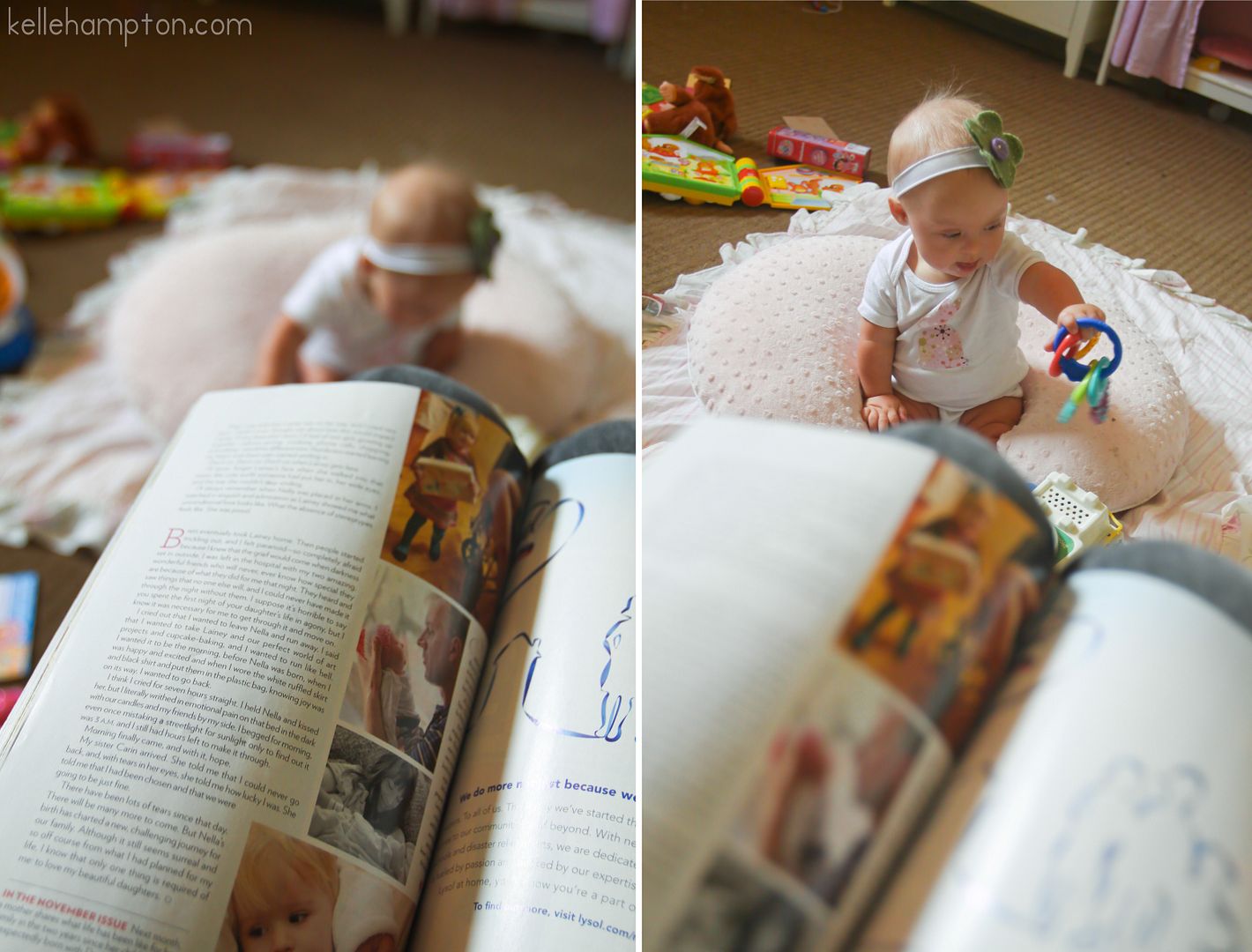 …and how happy I am for our story.
We're thankful to Parents magazine for drawing more light to the beauty and wonder of all children and to the soul-stretching experience so many mamas go through. …and Dana Points, the editor, wrote a beautiful recognition in the editor's letter at the front of the magazine too! Thank you to all the readers who have helped bring beauty out of something unexpected.