Okay, with two continental jaunts under our belt and the first day of fall at our door–not to mention a harvest moon, whatever that is–I'm ready for all the comforts of home.
And there ain't no one to make home feel like home more than a mama.
Guess who's here?
Grandma Krissy has arrived, and that means late-night board games and Discovery Channel shows and a trip to the yarn store and apple pie and smells from the kitchen and all the things that make an autumn-hungry Florida home seem like Fall.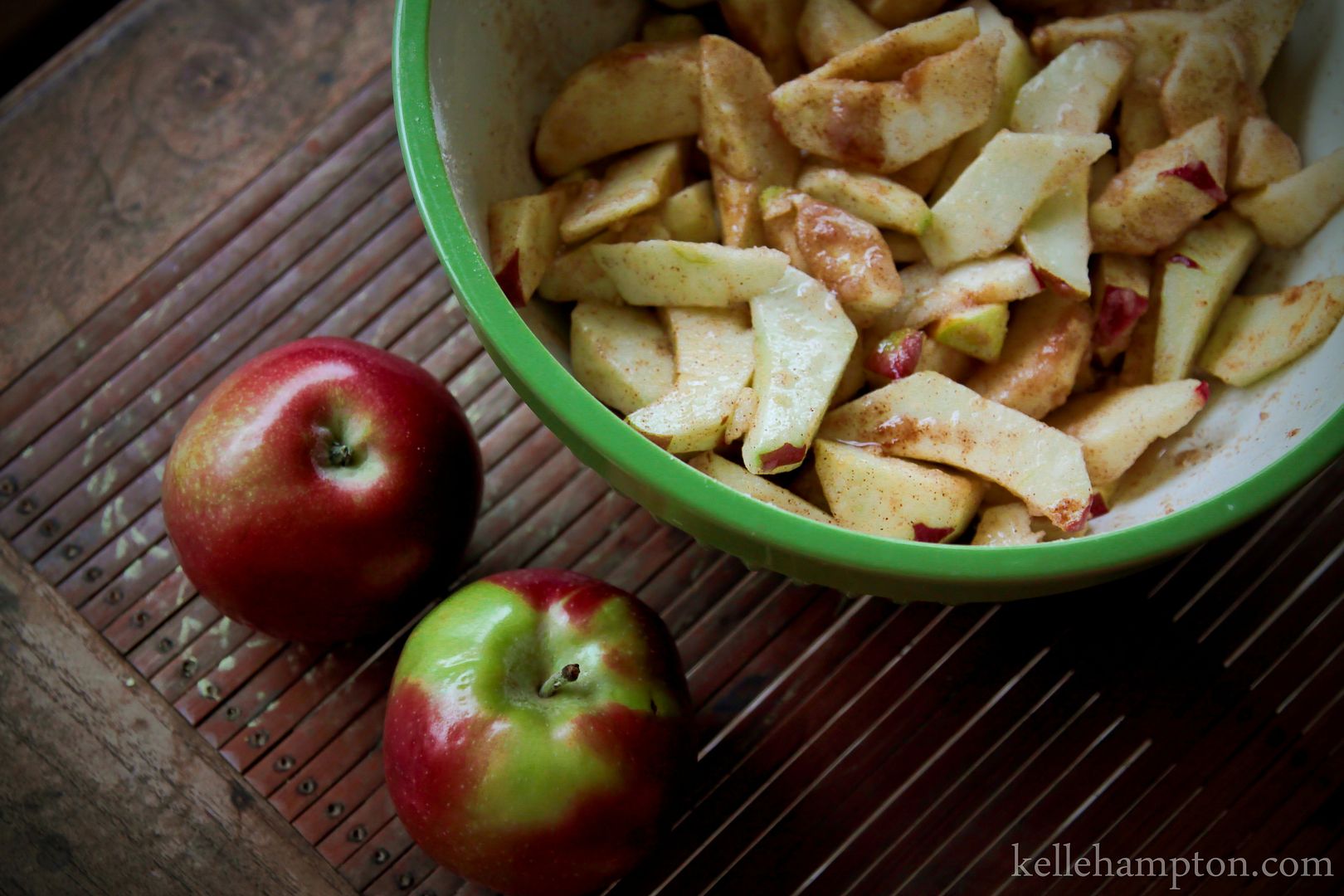 And this post can't be too long because, as I type, this cinnamony scent is growing thicker, spreading faster and right about now the perfect sugared crust is bubbling brown and seeping apple-y syrup, and a mug is frosting in the freezer for the milk that will accompany a late pie snack.
With that said…I'm happy to be home.
It took me awhile to feel like the unforgiving sun and prickly grass of southwest Florida was my home, but it feels so right-where-we-belong now. I miss the scarlet maples of a midwest Autumn. I loved the energy and evening glow of New York City's skyline. I imagined myself in artsy glasses scouring the hippie shops of mountainesque Missoula. But home is right where we are, and after all that travel, it feels good to settle back into our salty sea-breezed, palm-peppered, sun-soaked town.
I rifled through our monstrous duffle bag in front of the front door–the one I haven't even bothered to unpack yet–for a clean tank top this morning before setting out with Grandma and the girls to feel a little bit of our home. My mom wanted to do something "nature-y", so to the hot and humid wetlands of Corkscrew swamp we headed for a two-mile boardwalk trail amid thick Cypress woods.
A far cry from Montana, today's walk had me drenched with humidity after peeling Nella off my chest. And humidity is just a nice word for sweat.
And having this cool, contrasting perspective of having just been to the mountains of Montana made me appreciate our little Florida even more today. Because they are both different and beautiful and rich with all kind of wonder in their own way. Apples to oranges. Moose to alligators. Mountain lions to snowy egrets.
And to top it off, one of our familiar afternoon storms rolled in today, bringing with it very jumpable puddles.
It feels good to be home.
And finally…
The noise of everyday life continues amid the calm of the season. I am learning the joy of celebrating milestones that are extra special. While savoring the magic of her *boneless puddle* (thank you, Philip, for the term) that sinks so perfectly into our shoulder as she falls asleep, there's also the clapping and the hooting and the Go-Nella-Go! that comes from pre-crawl rocking on all fours and standing with little support.
And finally, the debut of The Professor.
We never forget our gratitude for any of our family member's health, but especially Nella's because D.S. does come with a list of added concerns–ones that have found a comfortable place in my mind right between the regions of obsessively-dwelling-too-much and ignorantly-forgetting-about-it. I know they are there. I read the books. I make the appointments. I proactively parent my designer-gened kitten as best as I know how, and that's a carefully crafted brew of research and instincts, but mostly just a shit-load of love.
With that said, when we took her for her 6 month eye appointment, it took me off guard when the doctor concluded our lengthy appointment with a non-chalant, "So, she needs glasses." Like it was no big deal. He might as well have just said she had a hang-nail.
It is no big deal. Especially when we are treading a lot worse what-ifs in life.
But I'm still a mama. A mama who's memorized the sweet face of my almond-eyed one so meticulously, I can trace her cheeks in my sleep. So, it took me a couple swallows and blinks before I got there.
Okay, she needs glasses. This is cake. We'll rock it out.
And, um…a good internet search for the smallest rectangular frames I could find and a chocolate brown paint job and…behold, I present…
The Professor.
Both Brett and I thought she'd look so different and when we finally slid them on, we just laughed. Our funny little professor. We still have some questions and are a little iffy on the far-sighted script (just one eye), so we have an appointment in Miami in December, but at least until then, we're gonna do this Lisa Loeb style.
Pie's outta the oven, so I'll wrap this up.
But first, I am so excited to introduce a new sponsor: Bel Kai Designs. I've had my Freedom necklace for a few months now and its vintagey charm makes it unique and beautiful and the perfect choice when I'm perusing my jewelry drawer for something that will stand out.
Some of my favorites from her collection:

And if any of you have traveled the adoption journey, Bel Kai has the most beautiful Adoption Journey necklace customized for the special place your love was born. Enter "kelle" at discount and receive 10% off your order.
Scrabble game a' callin. That and some hot apple pie.
Grandma's here. Much love to come.