I walked the beach alone last night. Had no plans to until, knee-deep into a writing project, I caught the sun gliding out of my window view, realized I could still make it for sunset, yelled a "Hey, you got the babies! I'll be back!" to Brett without any other explanation and drove like a bat out of hell to make it to the closest beach.
…and it was indisputably worth it.
It's not like me to not take the kids, especially considering the sinews in my soul that connect me to my littles' souls seem to tighten and strengthen every time we share a sunset. But, last night…it was mine. Because, sometimes it is good and needful to be selfish.
And returning to little souls after a quiet moment of solitude under pink skies has its own way of strengthening soul sinews.

Nella says, "Live long and prosper."
With that said, much to be enjoyed.
Can I get an 'Amen' for Fall?
The funny thing about south Florida is that if Mother Nature throws us even the slightest bone–and we're talking, what? Maybe a nice morning breeze of 68–I take it and run. To the moon. Doesn't even matter if 68 slides into a sweltering reverse of those numbers by afternoon. Just that little taste of crisp air and the opportunity to push the sliders wide open and watch the curtain sheers waltz with the breeze…it's enough. Enough to set my blasted fall flair on fie-yah.
Today was blessed with pumpkin bread.
The oven timer did its little ding and my ass did a Pavlovian response. I bolted. Skipped the oven mitt for a wet dish rag next to the stove, slid that brown beauty off the rack, flipped it out of the pan, cut a thick slice (or four), buttered it generously and ate it in the most embarrassing fashion. Hunched over the counter, crumbs falling, licking my lips…it was insane–in that heavenly-nectar-of-the-gods kind of way.
It didn't even matter that we failed to mix it properly and there were buried bits of dried flour hidden in all sorts of nooks and crannies. Actually, it's just a good excuse to keep the second loaf we were going to gift to neighbors.
I'm jumping the gun on every brown/orange/burgundy thing in my closet…and loving it. Even when I'm mocked for wearing tights…every day.
…which brings me to…
Tights.
What can I say? Shamelessly in love with 'em.
This Necklace



Lisa Leonard Designs. So simple, so pretty…I completely love it.
Ballet, Cont.
She's totally rock-starring her way through class and yet still hesitant and shy-smiling. We have a recital date. How cool is that? A Christmas ballet recital.
The funny thing about ballet is that I sit outside the classroom with all the other parents during the half-hour class and, unlike sports where parents set up chairs or huddle in bleachers, calling fouls, woo-hoo'ing their kid, small-talking with other moms, it's quiet. Like second-hand-on-the-clock kind of quiet. I think we need a rip roaring game of If Book.
And, in between all this fall-loving, I finally had the chance to dabble in the land of the pretend mother I am in my head. The one who makes her own baby food. It helps that I didn't do any of the work, thanks to the Beaba Babycook, courtesy of Scandinavian Child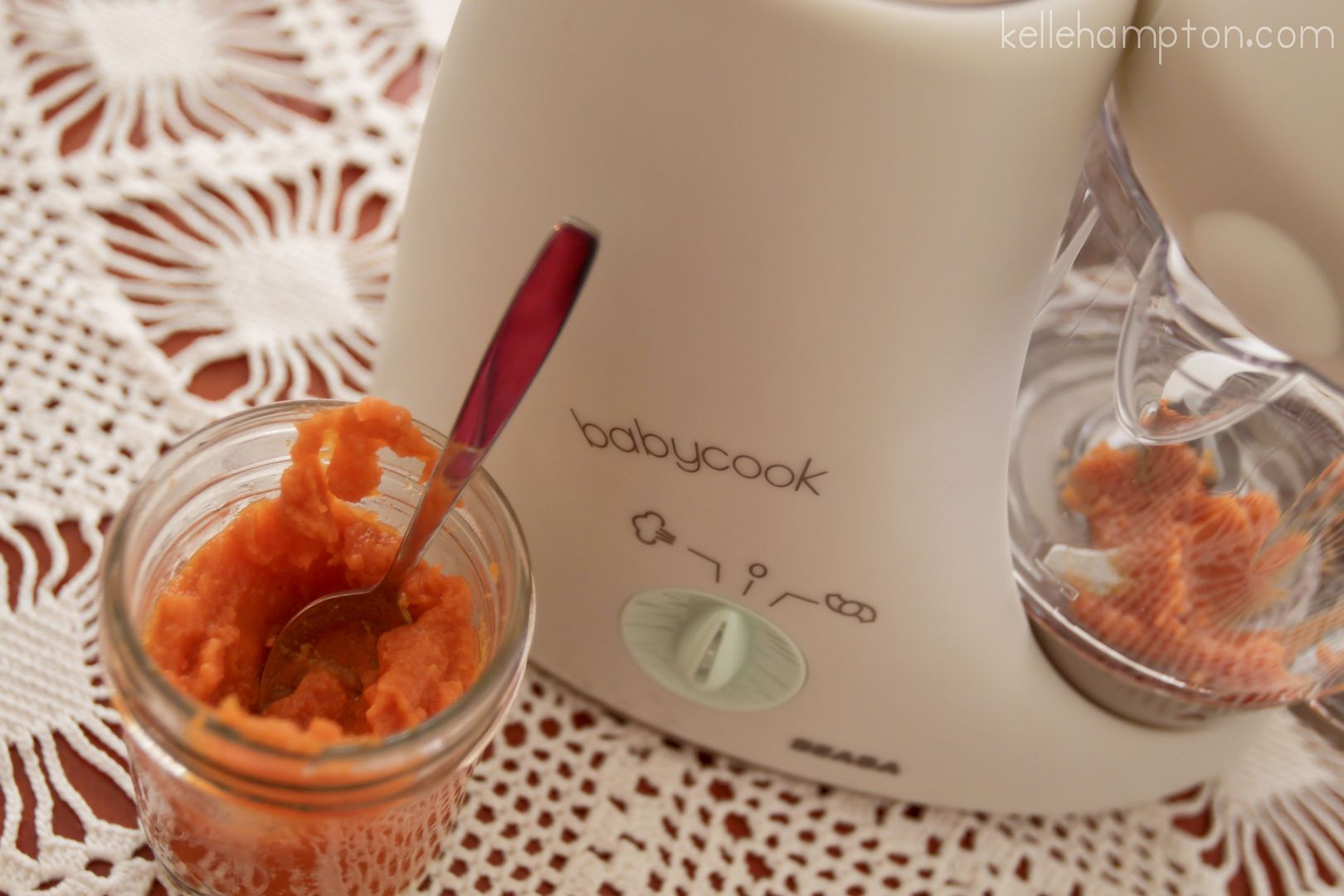 Honestly, it was so easy, and I have several jars in the refrigerator now for the bunny!
Check out the easy recipes HERE.
And, what's that? You don't have a Beaba Babycook? Well, here's your chance to get one. A random commenter will be winning a Beaba Babycook! It also makes a fantastic gift for baby showers…I'm just sayin'. Giveaway winner announced Thursday.
I'm thinking Fall and one-wild-and-precious-life go together quite cosily, eh?
Oh, and for the record…those header pictures? All our back yard, thank you. Who says there's no fall in Florida? Not I. Not I. Pumpkin bread calls…