Wow. That's all I can say on the response on the last post. It was really good for me to write that but even more to read your comments. There is a lot of pain–a lot of people going through finance problems and sicknesses and losses and deep hurts. But, there is so much color to balance it, and it was powerful to read about both. Thank you for your kind words.
I am doing well and am very accepting of the fact that we don't know the future. That alone fuels me to change the future–to believe that great things will happen for our child and for others like her. And it is good for me to go there sometimes–to know that reality can be harsh. I take myself as far as I can go every once and awhile, like pushing a bruise and wincing from the pain. I come out stronger and go there less. But, thank you either way for so many encouraging words.
And kudos to everyone who spelled color colour…'cuz Lord knows I love a good "u."
And with all that said, I'm on a total high right now.
Dude, it's cold.
Forecast calls for a low of 48 tonight, and I couldn't be happier. The sweaters are out, the hats are unleashed, the new quilt is currently tucked around a fleecy jammied baby. And we are loving it.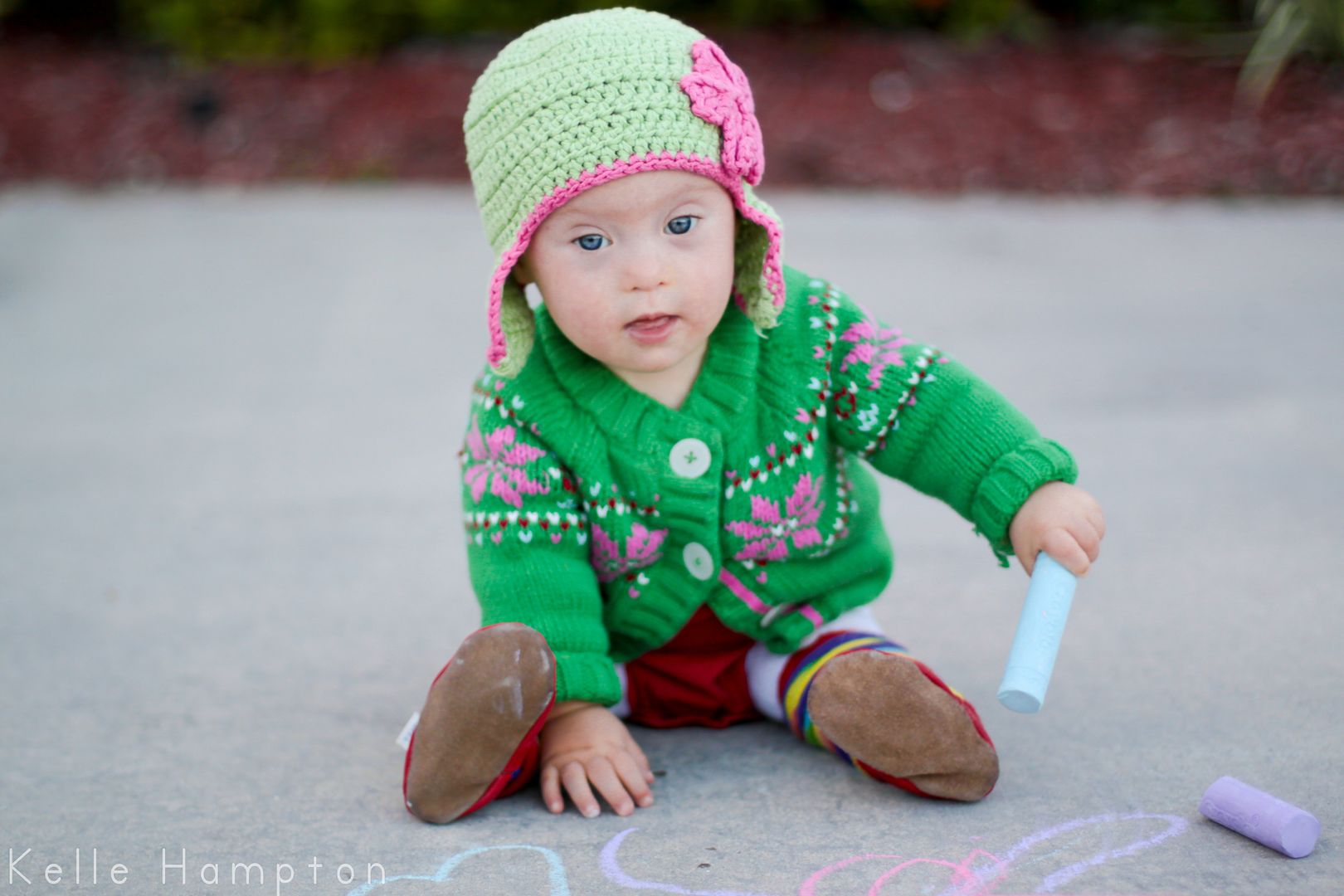 She totally knows what to do with chalk. She colours with it…swear.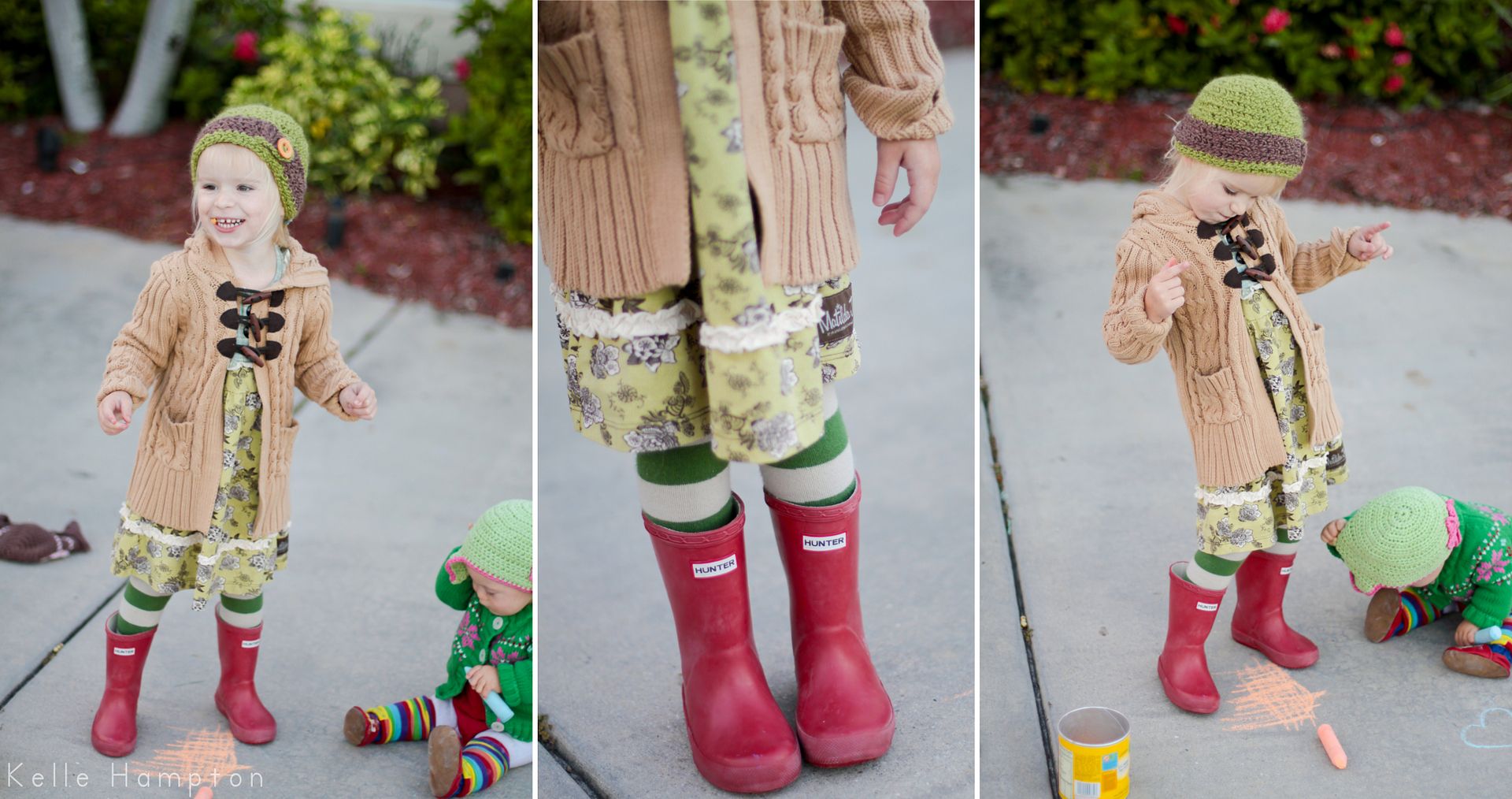 And while that cold sends me into a creative frenzy planning Christmas crafts and preparing for holidays, it also commences this cozy calm in our home. Tonight, we had our first fire of the season, and it was delicious.
I'm painting the bathroom this weekend. After my first trip to Ikea ever today, I'm inspired. That place is nuts.
I have some pretty far-fetched ideas for the bathroom, and I'm keeping my fingers crossed they'll work out. We can't afford to do a real bathroom make-over as far as gutting the shower and ditching the gold fixtures and such, so I'm cheating like crazy to incorporate it all in a funky way with paint and some new textiles and such to hold us over. I love the challenge…more to come.
Ikea's on the East coast, so we did our jaunt across the Everglades today and stopped to scout some gators. They freak me out in the alligator-nightmares-once-a-month kind of way. We found none, thankfully, but we did enjoy some crazy wind.
The weekend calls!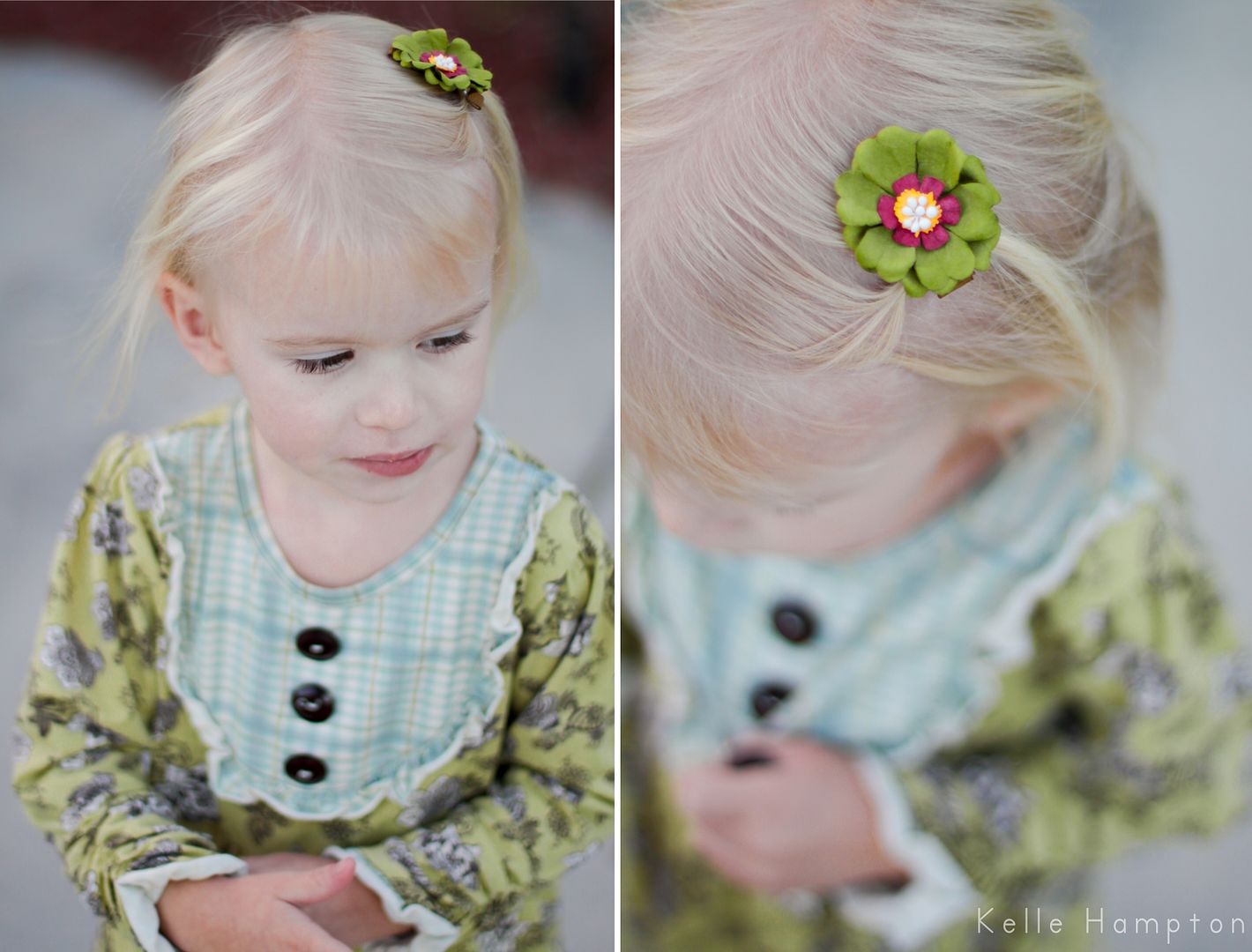 Lainey's favorite barrettes right now from Lil Junebug Boutique, our new sponsor. Right now, you get a free hair clip for every $5 you spend. Check it.
And, the Bib Set Giveaway winner goes to:
Commenter #284, Misty: My gray is this morning sickness that is still lingering. This too shall pass. My color is the most gorgeous golden hues in the leaves of the Cottonwoods reflecting off the water of the Rio Grande River. Cutest bibs ever!!!
Misty, send your info on over to kellehamptonblog@comcast.net, and some bibs will land your way.
Finally, I want to thank you again for your comments, your support, and your readership. It really is a two-way street. I am continually inspired by all of you and am so happy to do this high-on-life-and-writing-about-it thing joined by others who share the same enthusiasm. With that said, I'm so excited to share that Enjoying the Small Things made Babble's Top 50 Mom Blogs list and made #7 for Best Design. You all play a big part in these successes, so cheers to you and cheers to anyone who wants to grab life by the horns and ride it into the sunset.
I'll lead the way.
Happy Weekending, Friends.