There are times when it all comes together–when fleeting thoughts in my head are quickly captured and transformed into smooth words that rattle off the keyboard like a moving ticker at the bottom of the screen. There are times when theme prevails and photos and words make some sort of agreement at the beginning of a post to work together to make something meaningful. Then there are times where I want to say so much and like a stuttering kid stunted by a brain that's working faster than speech capabilities, I just stop. And stutter.
There's so much I want to write, and I'm stuttering a bit.
The weekend was lovely.
…with coffee and laundry and scattered toys nicely balancing more exciting things like hauling the girls across the Alley for an impromptu Miami trip to see our friend Meg visiting from the North.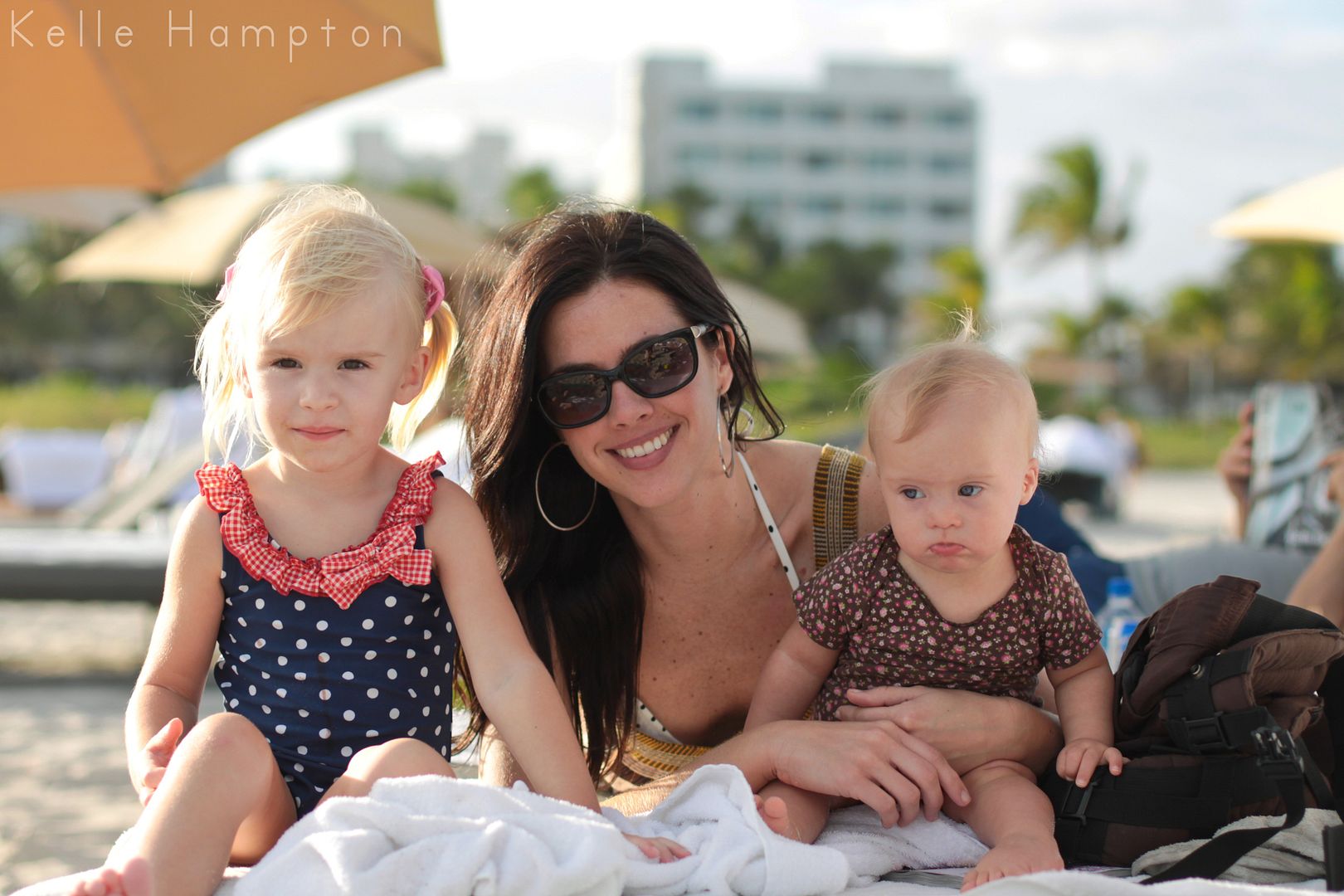 Atlantic waves are wild and unpredictable, rhythmically lapping a nice repetition, gaining your trust until you put your baby down for a picture because certainly you've figured out their pattern, but no. You back up two sand steps to click the shutter and turn to see a monster of a whitecap slam up the shore, knocking Nella down, chasing Lainey into a crying fit and leaving your almost-see-through dress now basically a soaking wet clear window to the granny panty disaster underneath.
Our winning photo though:
…followed by a mad dash to scoop and swoop and clean off bits of sand and shell that made their way into her suit after the great wave.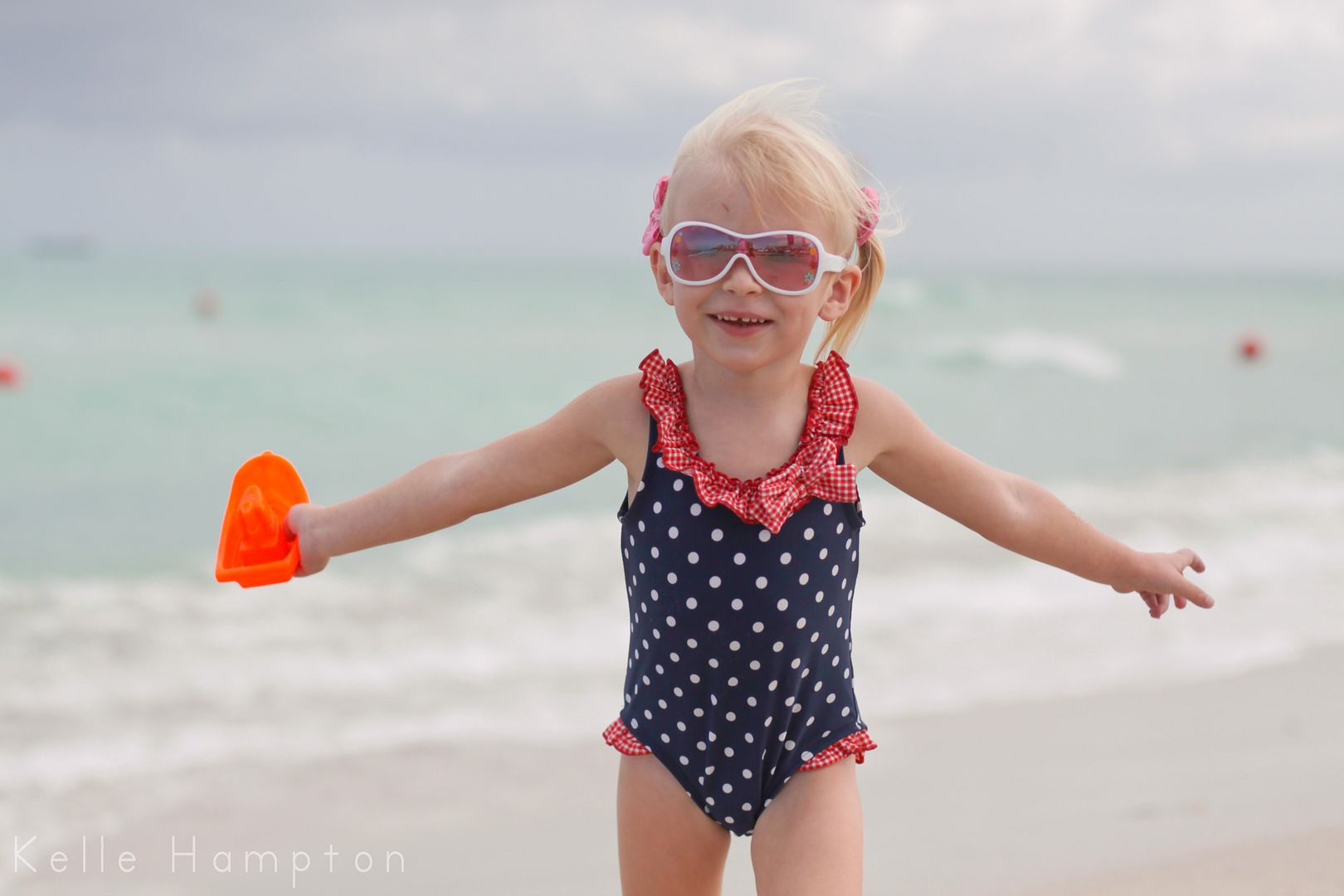 We left as the sun was setting, and as I-95 welcomed me for the long drive home, I said goodbye to this:
Florida Novembers are full of promise.
This is the first year I haven't painfully craved the north this time of year; the first November I've spent excitedly anticipating what traditions I'll add to our own holiday repertoire as opposed to scouring Spiritair.com for cheap tickets to guarantee us a snowy 25th. And there is that part of me that wants to diagnose my arrival at End-of-year-contentment as a direct effect of everything that happened this year, and part of me that chalks it up to the greater conclusion that it's a grand combination of life–of growing, of learning, of being one year older and one year wiser and yes, embracing the frightening unexpected and finding that it was just what you needed to realize…you are content.
There is so much going on right now–good and lovely and necessary blended in there with monotonous responsibilities. A couple trips coming up. Holidays. To-do lists. And throbbing beneath it all is this recognition that an amazing life-changing year is coming to an end. Within a little over a month, we will celebrate our first Christmas as a new family. We will kiss 2010 Goodbye. I will pack up my beautiful, painful, amazing year of 31 and tuck it next to the others while I pull out a new one. And somewhere, within the next few weeks, I will make a trek to my own Mecca, back to the hospital where I will make peace with it all.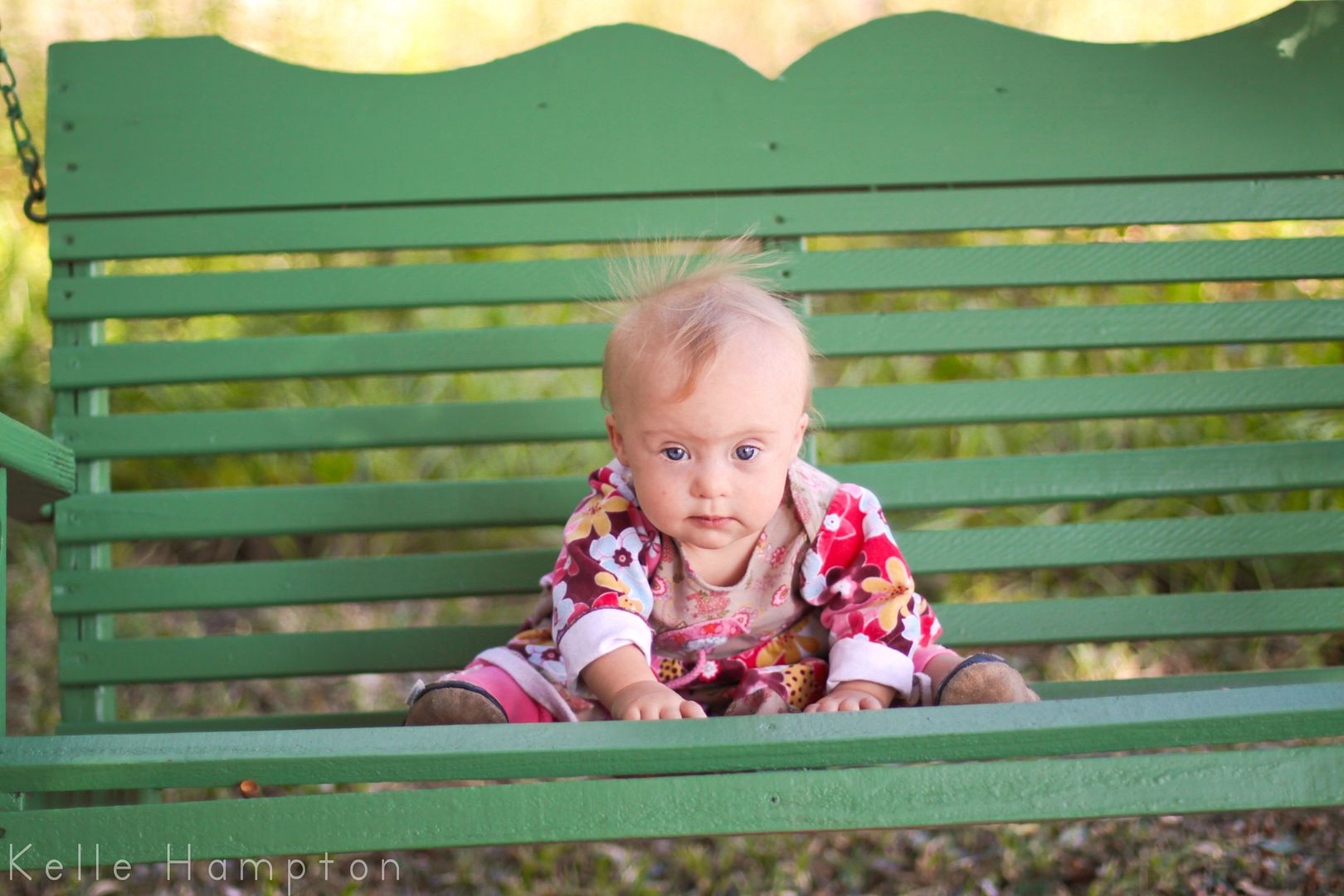 I am so excited–not only to fall to my knees in that blessed birth room and thank its walls for what it gave us–for how it changed us, but for all of it. For stringing Christmas paper chains across the play room and making place mats for our Thanksgiving dinner; for saying goodbye to a good year and hello to new one, full of the unknown.
Oh, how can it already be the middle of November?
Every year, we commence the next blessed weeks of festivities with one little purchase that says "It has begun." This year, it's the jammies, the Christmas jammies that await little bodies that will slip into their soft cotton Christmas Eve.
It seems official now. Get your ornaments up (mention "Kelle" on this site and get 10% off.)
My annual brouhaha is unleashed.
In the meantime, we're enjoingin' a few little things.
Like Picnics at the Airport where we eat turkey subs to the accompaniment of loud jet-blasts under the shadow of 757s.
And Hidden Treasures like the little coffee/gift shop we passed today and U-ied around to check it out. The shop was closed, but the welcoming cove outside its doors drenched with dangling crystals and birdhouses was open.
Or how about Lainey's Improved Hoola Tecniques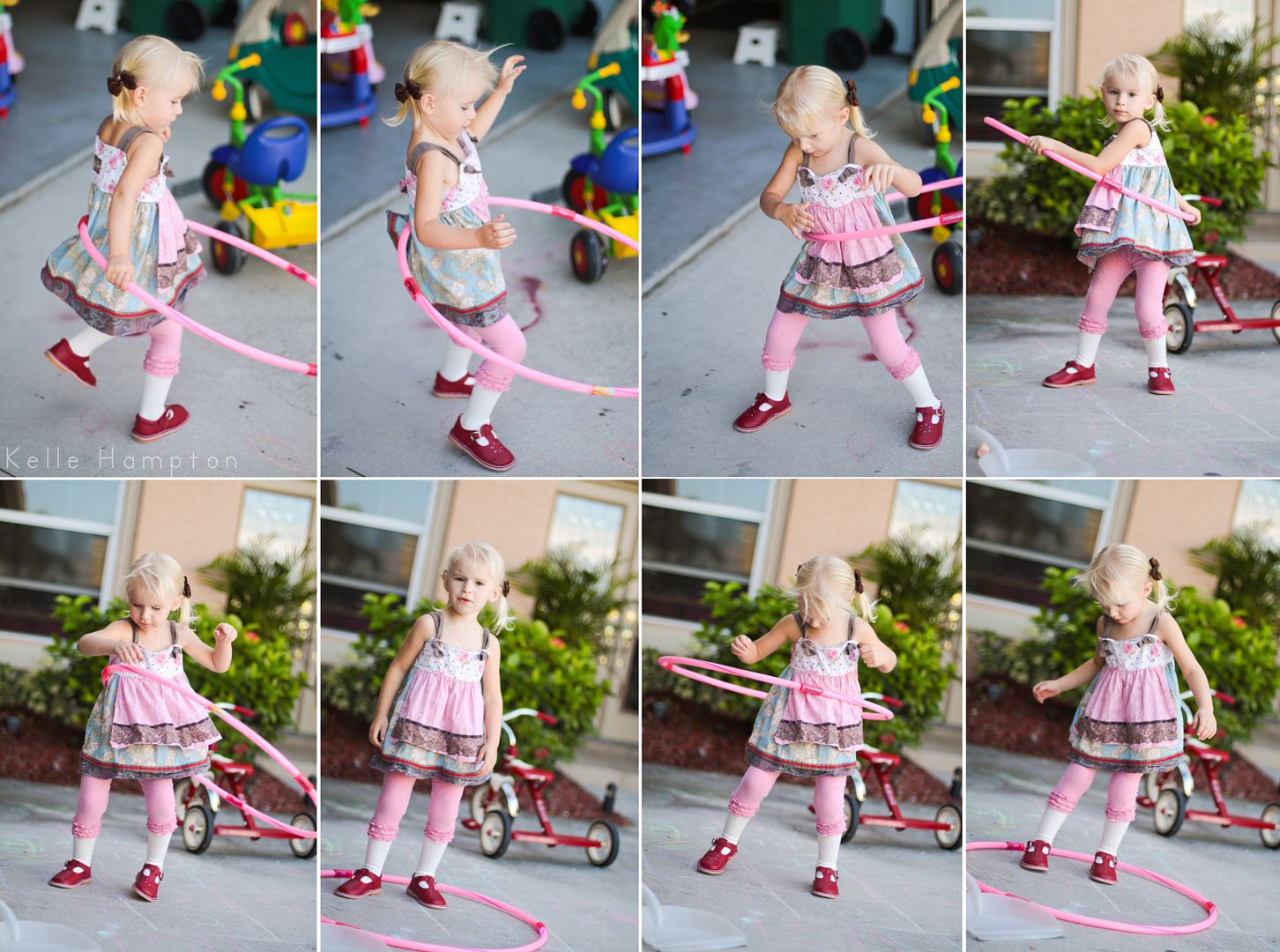 Or, there's always a Giveaway!
Introducing our new sponsor, Lilian Eve Designs.
I've sung her praises before and love her unique designs. And anyone who can whip up fabulous stuff for not just mamas but babies too deserves a hollah. So, Hollah Lilian Eve!
Spend over $25 (excluding shipping) and mention Enjoying the Small Things in the Etsy Buyer Notes and you'll receive a free crochet hair band (a great stocking stuffer!).
And one lucky commenter on this post will be winning a $50 gift certificate from her shop.
Hollah to that, Baby.
Happy Monday! Lots of good stuff a'comin!