It was a long day, the kind where nothing seemed to make its way off the to-do list.
Dishes, laundry, carpet stains, whiny spells all multiply while my patience depletes. I'm edgy, anxious, quick to bite and slow to forgive.
The sun sinks right as my awareness of my frustration rises.
"We're going to the beach," I declare.
Blankets are gathered. Suits are stashed. Carseats are buckled.
We hit all four red lights on the way there. My jaw tenses, my fingers grip the steering wheel. I swear under my breath and plead with the sun to wait.
It does.
We don't say much to each other tonight. They are content without my coddling and I am breathing in the universe, releasing my stress onto the tide where the waves take it away.
A man stands at the shoreline, still and bewitched by the pages of his book rather than by the great ball of fire that slowly falls against the canvas behind him. I make a mental note to add "Stand in the shoreline reading book at sunset" to the fabulous things I want to do someday.
We are covered in coarse sand that sticks to our wet skin like salt on a pretzel. We dip our toes into the soft sand and watch as the sea foam bubbles over our buried feet.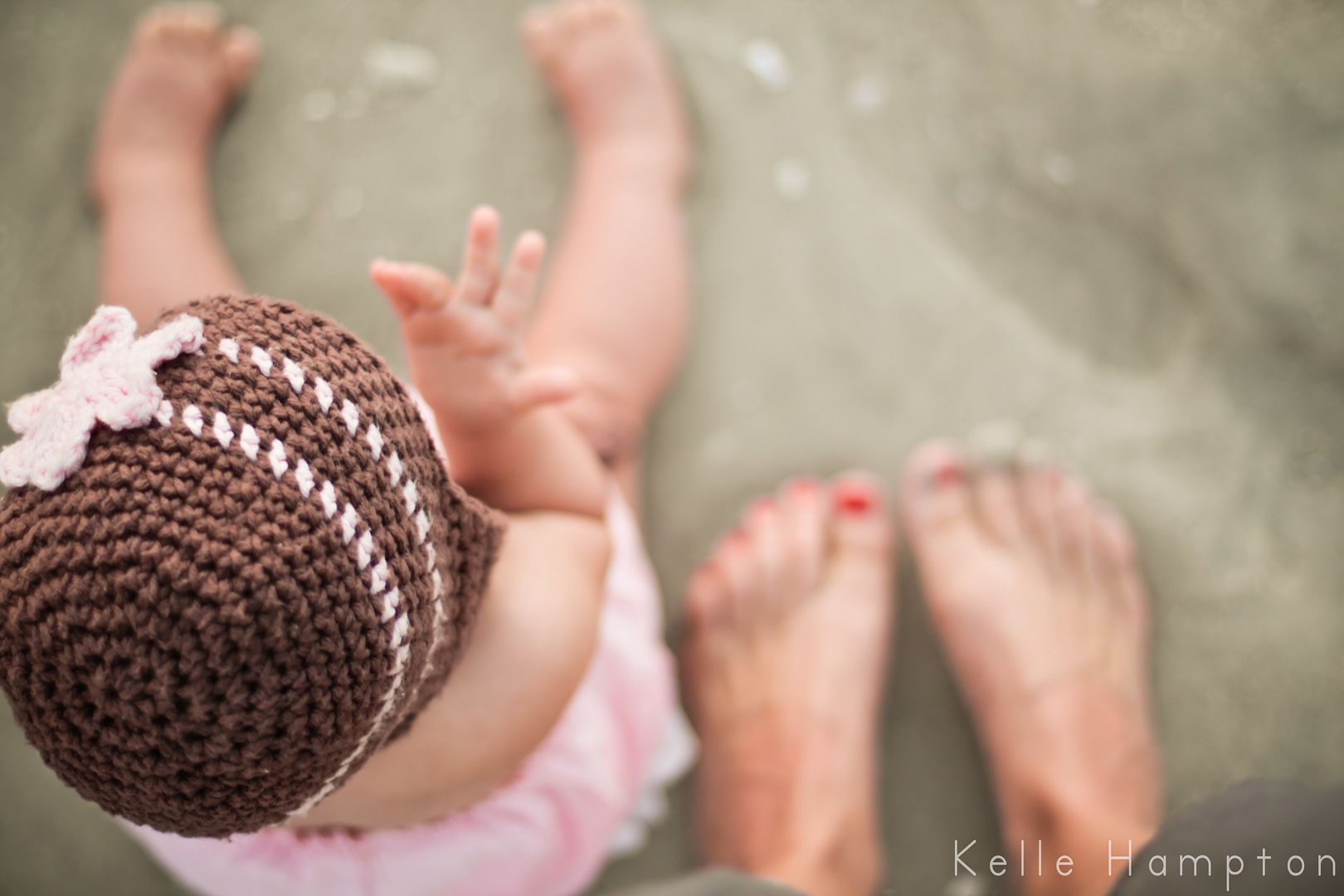 Sometimes it feels like I'm not enough, like I want to give so much but my reserves are low.
That's part of loving too though…making it through the empty spots and finding ways to replenish the good.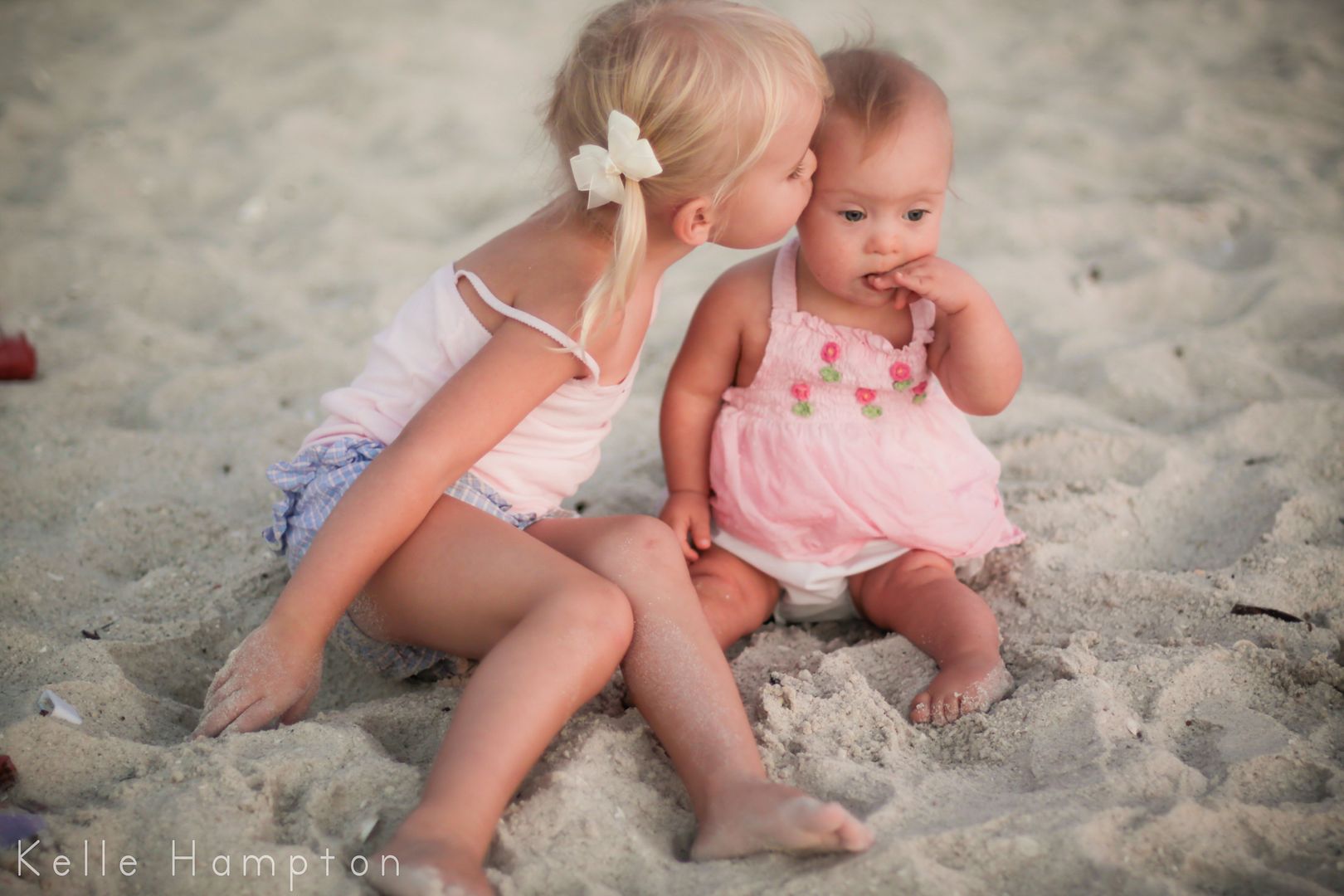 Feeling replenished.
Three treats for you tonight…
A) Happy to announce the renewal of Tina Steinberg's Sponsorship. I've raved about my fingerprint necklaces so much, but seriously…I adore them and everything they mean. A new favorite: feeding Nella and watching her reach up until she feels the edges of the charms…and she'll clutch and twirl and rub her fingers against them until she's asleep.
They make a fabulous holiday gift and right now (until 11/30), Tina is offering complimentary additional inscription on the back of all Love Touch designs. Please order early to ensure holiday delivery (she also has gift certificates!) Thank you Tina! We are proud to represent you.
B) Jana Laurene, the artist that painted the portraits of Lainey and Nella in this post is offering a $50 discount on her commisioned paintings. She's only selling 50 paintings, so yours will be one-of-a-kind (so get it fast!)
C) The giveaway winner for the $50 gift certificate for Lilian Eve Designs is Commenter #592, Gina: I so need something pretty to jazz up my boring tee's and jeans this winter!
Gina, please e-mail your info to [email protected], and we'll have your tees jazzed up in no time.
Oh, and thank you for voting for Enjoying the Small Things at The Bump. I'm sharing with all of you our honor as winner of Best Special Needs Blog. (Hollah!) 'Cuz we all share the special need of drinking a nice cup of enjoyin'-the-small-things, eh? There really are so many amazing voices out there drawing awareness to special needs and showing that, regardless of abilities or disabilities, we share so much of the same challenges and dreams, so Hollah to them too. We're all in this together.
With that said (ha ha), the ante's apparently been upped and now we're up for best overall blog award. Kinda like a spelling bee tournament. It's Nationals, Baby. Again, happy to be considered…if you want to give a hollah, vote HERE (and you can continue to vote with the button on the sidebar).
With all that said (whew!), I'm taking my replenished soul to bed.