Tonight I wheeled the bassinet out into the living room so the little bunny will stay asleep for longer than fifteen minutes. She needs to be by me. She needs her back patted when she stirs. And so tonight I willingly oblige, patting and rubbing that little dip at the bottom of her back right above her diaper when she whimpers. I wait until she's still and then resume the typing.
Her profile is glowing from the light of the computer, one jammied leg is slung over the edge of the bed, and I can hear her wheezy breath, quick and rhythmic…in and out, in and out, in and out.
I'm generally pretty laid back. Fits and messes don't seem to bother me, and I happen to like a mini van that smells like last week's happy meal. But, oh when they're sick. Dude, it's rough. I can't fix it and that sucks. Even my mama jiggle–that little dance I do, clinging little bodies to my chest and wiggling the little jig that always settles and soothes them–it lost its charm.
Both girls have been pretty under the weather for several days now. There are piles of crusty tissues stuffed between cushions and heaped on counters, and I'm low on sleep and high on Vicks vapors. My babies are sick. Their eyes are heavy, their cheeks are peaked, and their sing-song chatter has dwindled to raspy whimpers. Brett and I are running the Gauntlet. Oh, you should see the pre-bed ritual. There's squeegy-ing of noses and steam baths and Vicks chest-rubs, setting up the sippy cups for midnight whimpers and plugging in the vaporizers. There's quilt-tucking, back-rubbing, and cough-suppressing until one of 'em finally falls asleep and when she does, oh sweet victory…even if it only lasts an hour. It's an ugly cold that, hopefully, is on its way out.
But don't think for a second we let it win. Because Christmas trumps colds.
Oh, the tree. The blessed Christmas tree and the ceremony that grows richer every year thanks to little souls that prance around the room, dragging garland, making messes, unraveling tissue-wrapped ornaments and asking questions about every single one.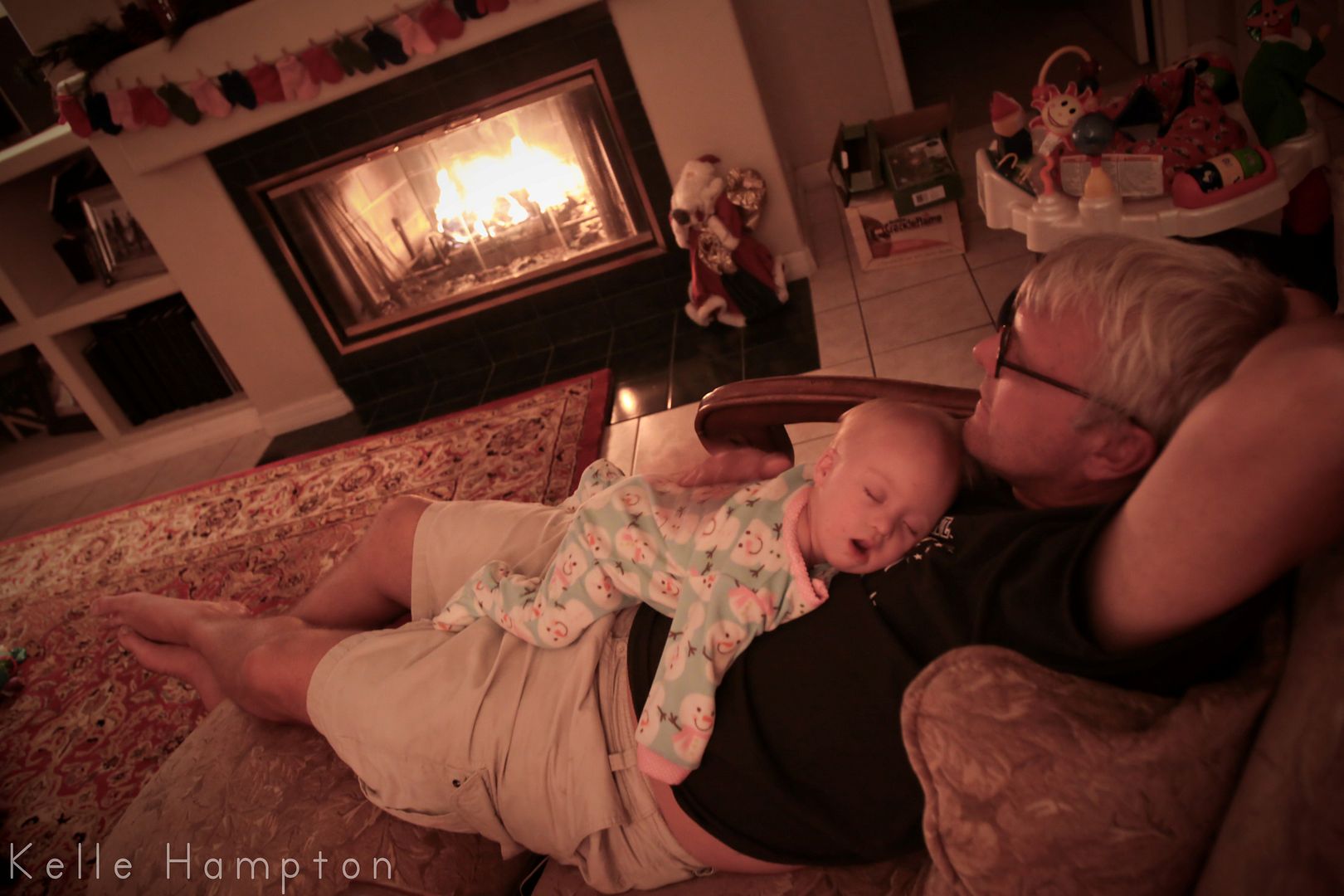 We Christmas-tized every last corner of the house while the little time-capsule part of my brain simultaneously gathered memories and stashed, continually making comparisons through all of it…Last year, my belly was *this* big. Last year, I dreamed of what this year would look like. Last year, I had no idea how complete this baby would truly make us.

Lainey's favorite ornament (PersonalizedFree), placed appropriately at her eye-level so she can point it out to everyone.
I never really thought through how we do Christmas until I had kids. And when you have kids, everything shifts. You're not just someone's kid anymore, following through with the traditions your own parents started. You're the mom. The matriarch. You hold the Holiday Torch–the powerful seed of tradition–in the palm of your hand. Everything your child remembers about these months stems from you. Wow. That's a lot of power.
I've thought about it a lot. I want my kids to know about other celebrations and to respect them, maybe even celebrate them. But I also want to preserve the magic of everything my parents did for us this time of year. We did Christmas in the balls-to-the-walls kind of way. Not so much in presents and money, but in feeling. There was music and candles and lights, scents and sounds and talked-about hype. I'll never forget the excitement and comfort and hominess I felt through all their efforts…big shoes to fill, Man.
So, we try to do it up pretty good.
Like…"Hey Look! Snow in Florida!" Also known as "Hey Look! These parents take it a little too far."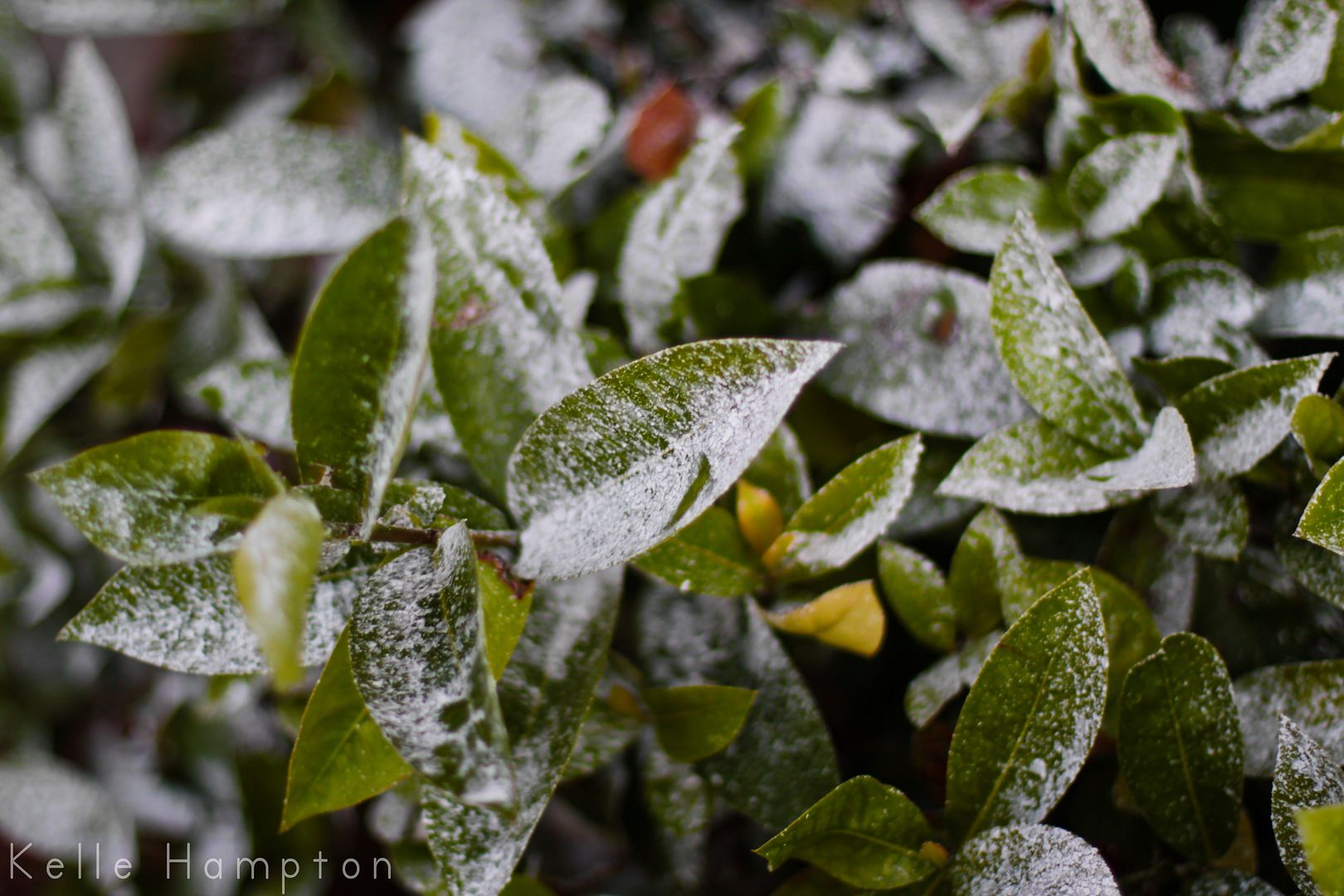 Needless to say, there was much tree gazing this weekend…
…and Mr. Griswold had his way with the staple gun.
Seriously though, I'm three days now with very little sleep and my rallying skills aren't so sharp.
We're taking a little family trip this week. More to come.
But, in the meantime…
Super stoked about new art in my home. The best part? It's my brother's. Check out my cute talented brother, the artist.
And our TWO giveaway winners!
Winner of the Silhouette Cutter: Commenter #195, Hillary: happy thanksgiving to you and the family! we're so thankful for our surprise 4th baby on the way!! and the other healthy, happy 3 that are here with us. can't wait till lunch for some southern cornbread dressing, and chocolate pie!!
and
Winner of the Sticks and Stones Keepsake piece: Commenter #224, Amy: Love the alphabet art (and "like" it on FB)! Where is the half-full glass from??? I NEED one! 🙂
(oh, and the glass if from Z Gallerie for all who asked)
Congratulations to both winners. Please e-mail your contact info to [email protected], and we'll have your gifts to you asap!
And anyone interested in the Silhouette products, use the promotion code KELLE at checkout for even greater savings.
Also, sponsor Pip & Bean capes is offering 15% off right now…use Code "pipblackfriday2010." Discount ends Monday at midnight Pacific Standard Time.
Baby is stirring…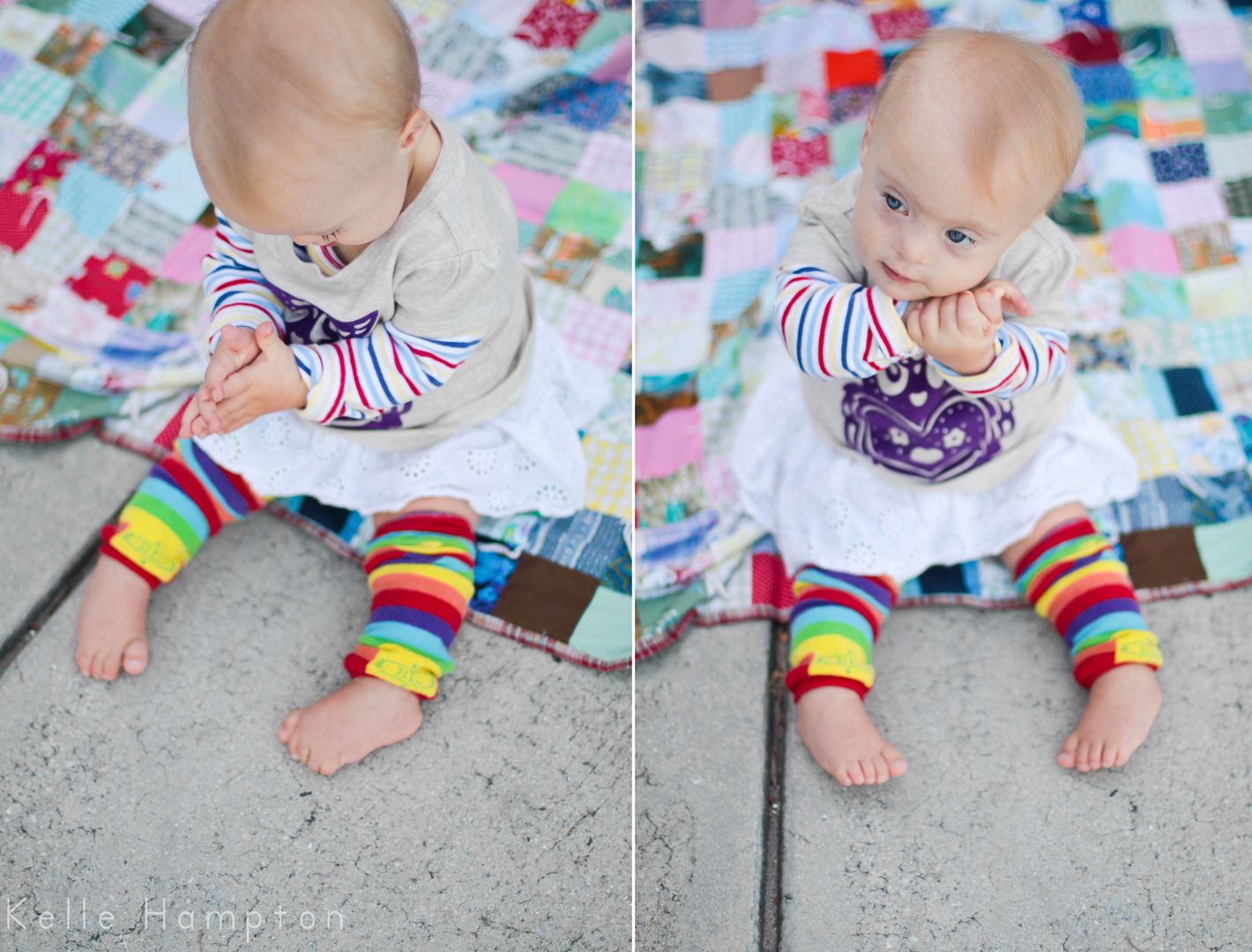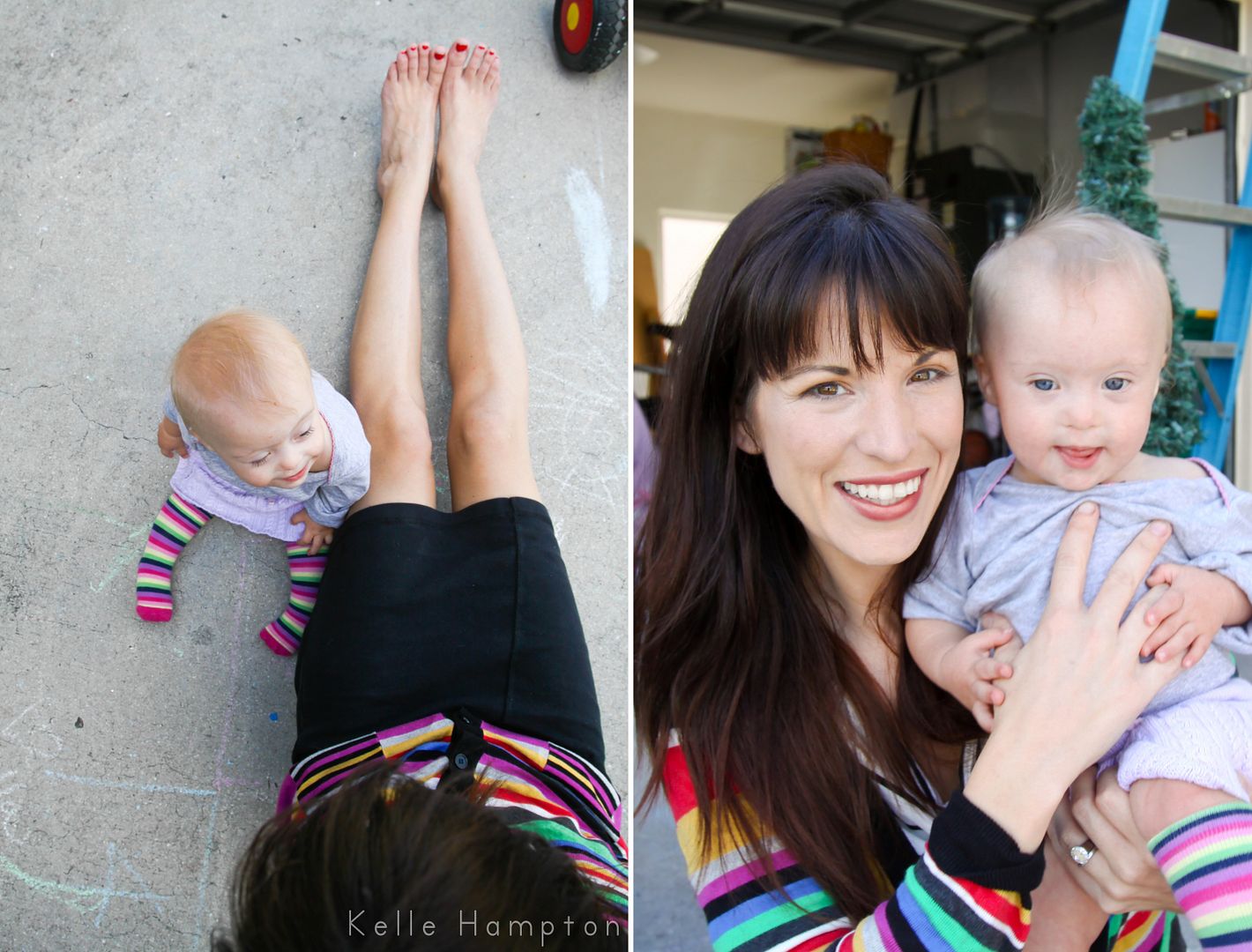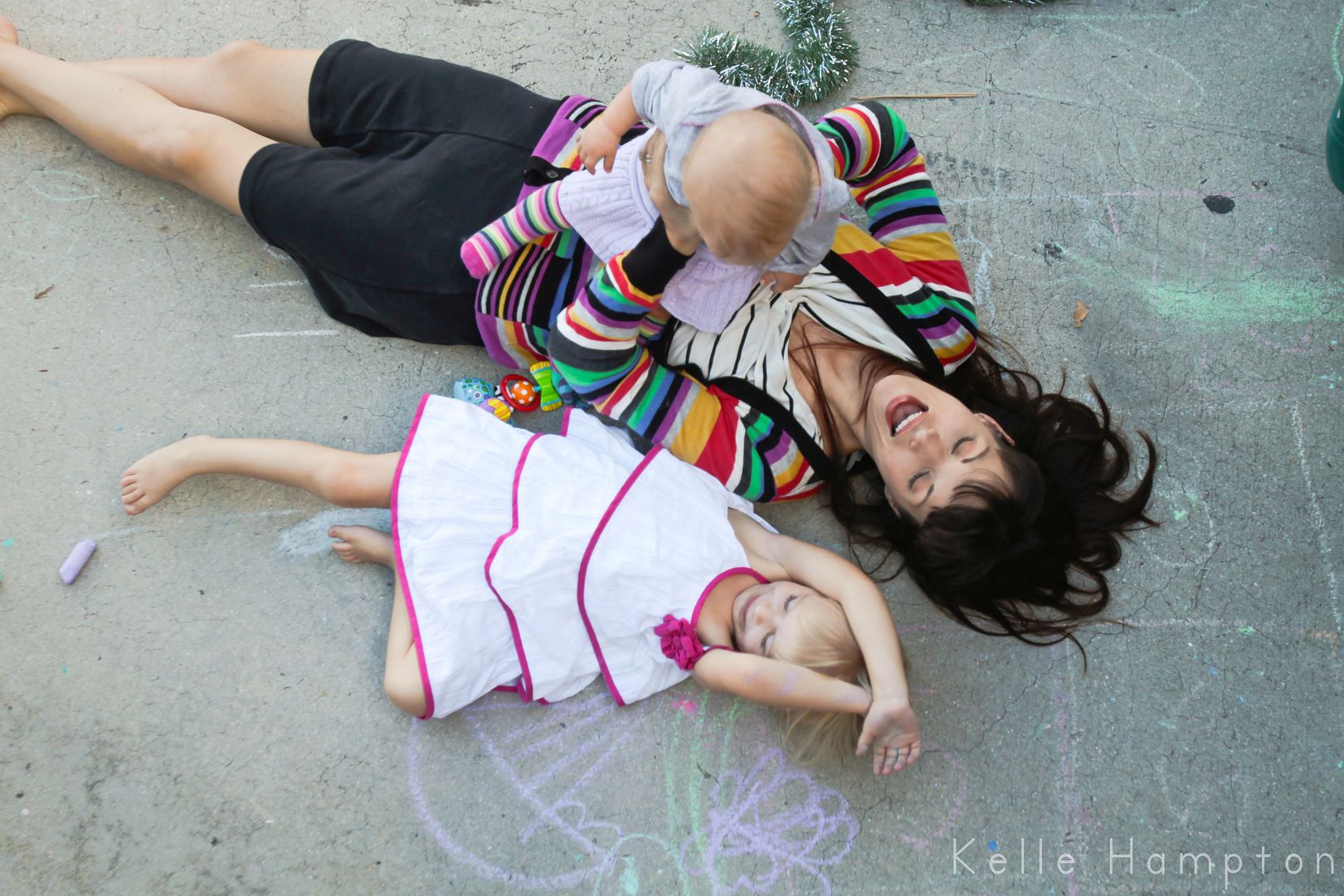 The holiday isn't over…it's just beginning. Fa la la la freakin' la!