Don't ask me how, but somehow the stars aligned for us to be here and not there. Here, 236 miles from home and hugged against a swirl of waters right where the Gulf kisses the Atlantic and they marry and live happily ever after. There, a casual and overly kind reference to a place not as nice where plastic ankle bands are checked before skin is swabbed and poked and I hug and cradle and hope.
Nella's cold took a turn for the worse Monday when a wheezy cough combined with a fever and vomiting, rendering a limp and lethargic baby who could barely lift her head from her mama to make eyes with mine and plead with her icy blue orbs to make it better. We ended up in the ER for chest x-rays and blood tests, and I spent the day clutching, whispering, kissing and doing a whole lot of thinking about how grateful we are that this is not the norm because, for some people, it is.

The only picture we took in the hospital because I couldn't bear to peel her off my chest.

RSV test came back positive, and I know enough of both horrifying almost-lost-our-baby and Well-that-was-nothing RSV stories to comfortably settle between great concern and calm assurance. The thing is, hospitals are always alarming when you're there for your child–even if you know it's going to be perfectly alright. It's a place where all the bumper pads of emotional protection and that-would-never-happen-to-us thoughts are stripped down and what's left is the raw flesh of what-ifs.
And, in the land of D.S. what-ifs, whenever a doctor orders a CBC, for one tiny second, it grips you–that cancer fear. Because there are a lot of increased likelihoods in this world, and leukemia is one of them. And no matter how perfect and comfortable and health-problem free our worlds are, I think it looms there for all of us.
But the other amazement in all of this is the instinctive initiation of the Fight receptors in the sudden surge of Fight-or-Flight that ensues when your baby gets sick or your kid falls off the top bunk or your toddler slips into the deep end with a quiet splash, or maybe you just received news that your brand new baby has a genetic condition that makes her different. You fight, without even knowing it. You rise to the occasion. You jump in, save them, wipe tears, call doctors, hold compresses, pull yourself together and you fight like hell. As "minor" in the world of parenthood snafus as our trip to the ER was, I couldn't help but recognize the fight that commences and the calmness that deploys. You just know what to do. You tell the What-if voices to shut the hell up, and you advocate for your child– attentively, fiercely, fully.
Turns out Nella is okay. A little wheezy and perhaps not completely herself, but thankfully, we were discharged after her fever faded and her tone returned. We're on breathing treatments for a little while which is actually a cute little ritual, and she's already on the upswing.
Upswings are considerably more enjoyable when they come with a little vacation. My dad and Gary have had a Key West trip planned and booked for quite some time and last minute, they had other obligations, so the poor little trip was all paid for and had no takers. Because we are selfless and felt so badly for the lonely little trip, we decided to take one for the team and fill the vacancies. We're nice like that.
So here we were, discharged from the hospital, ankle band freshly clipped, and we're cruising 6 hours down to the Keys. Roadtrips are always an adventure with snacks and Cokes and hauling down 41 with a nice game of Extend-a-boob happenin' back in my seat. Brett's mom looked back at one point when I was balancing over the center console, butt pressed against the window, shirt pulled up, right arm locked painfully into a brace that kept the carseat edge from slicing into my ribcage, and she just goes, "Now, that's a picture." I'm pretty sure I flashed her a few other times in my life and she seems to be unscathed.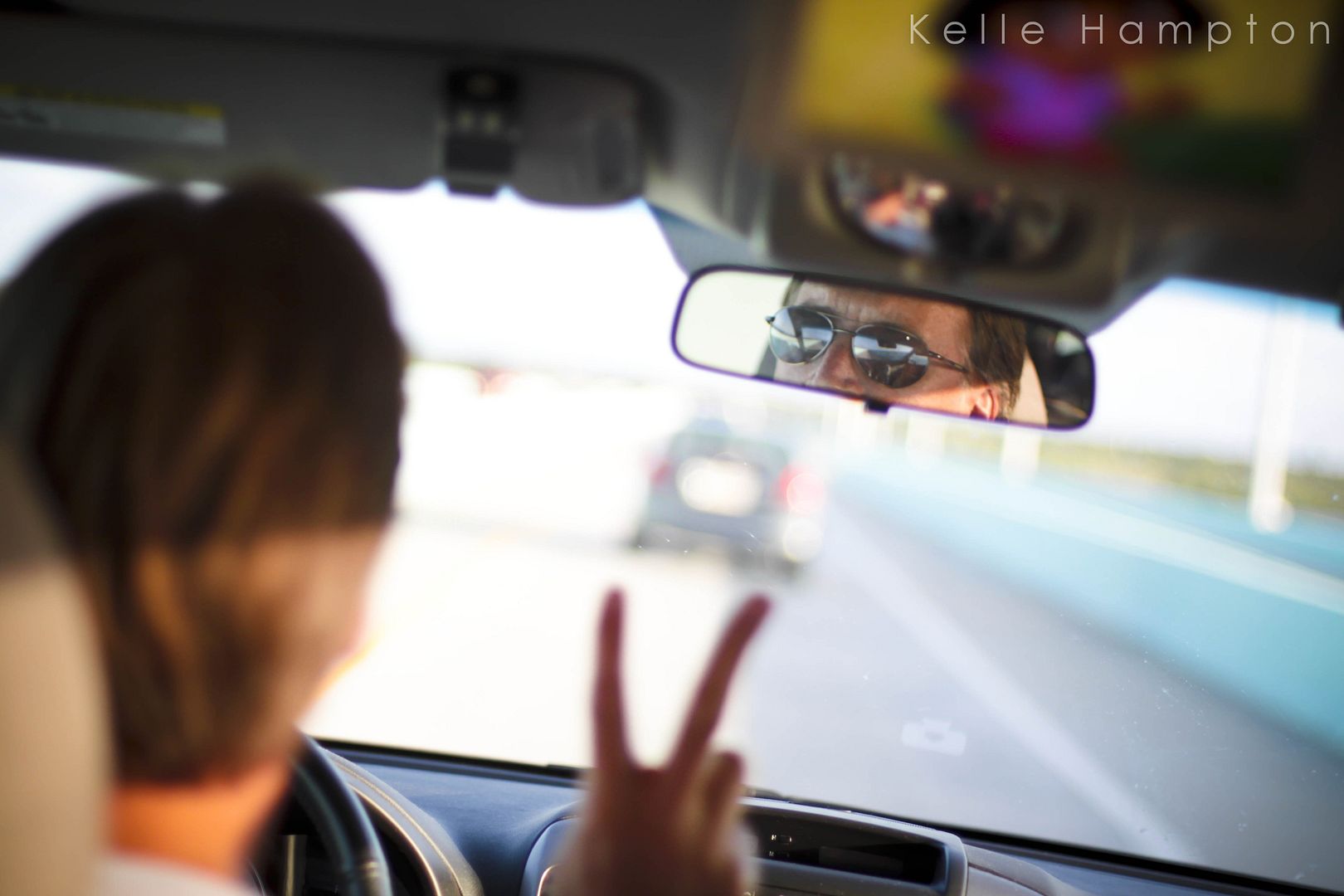 And–maybe because I thought we weren't gonna be able to swing this or maybe because the Fight receptors just clocked out and Flight's up to bat–but the whole way down, I sound like an annoying tourist, overly amazed and awed by it all. 'Cuz I'm all, "Oh, this is awesome" and "Look at that sun" and "Oh, a boat! A bird! A fish!" You would've rolled your eyes, I'm sure of it.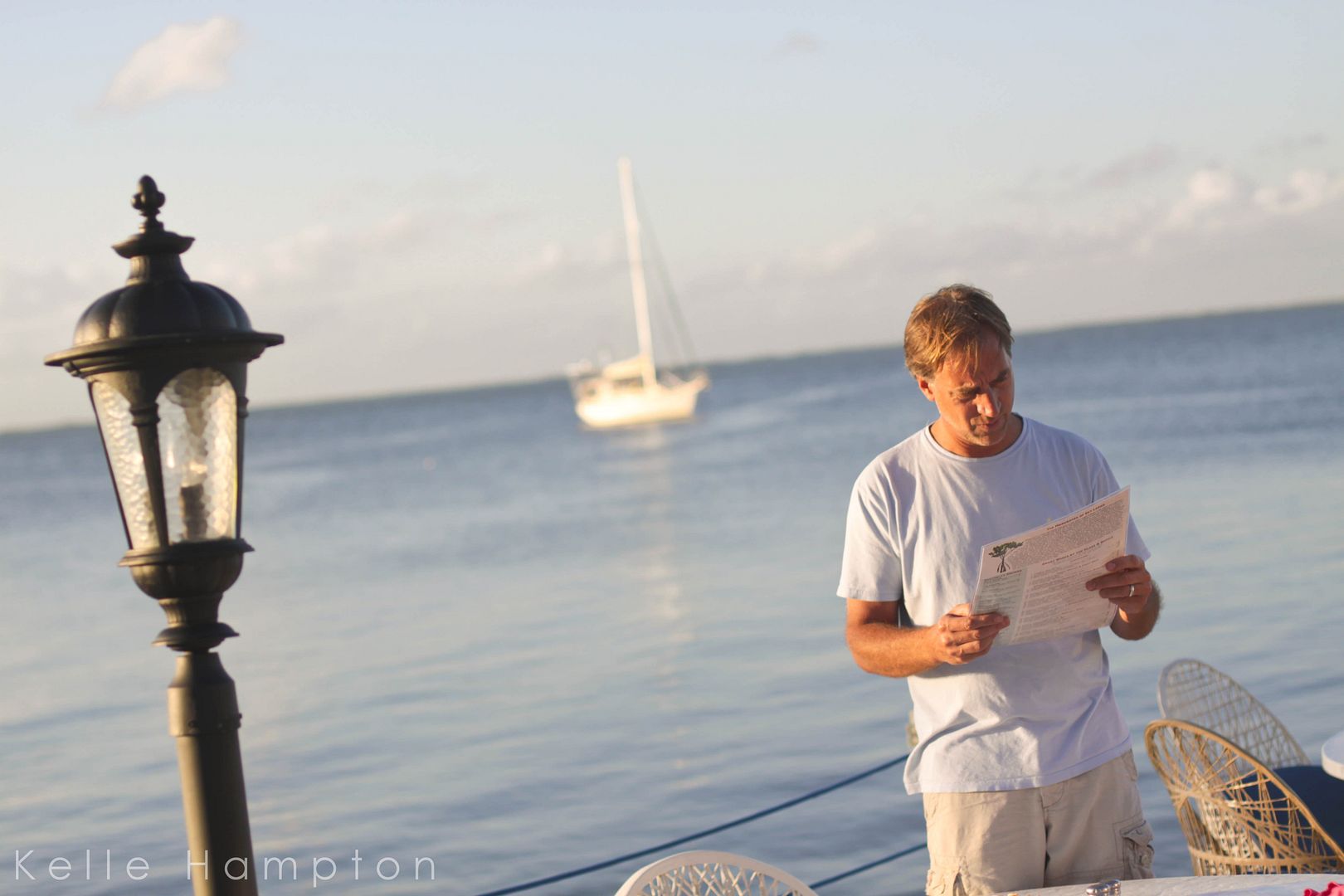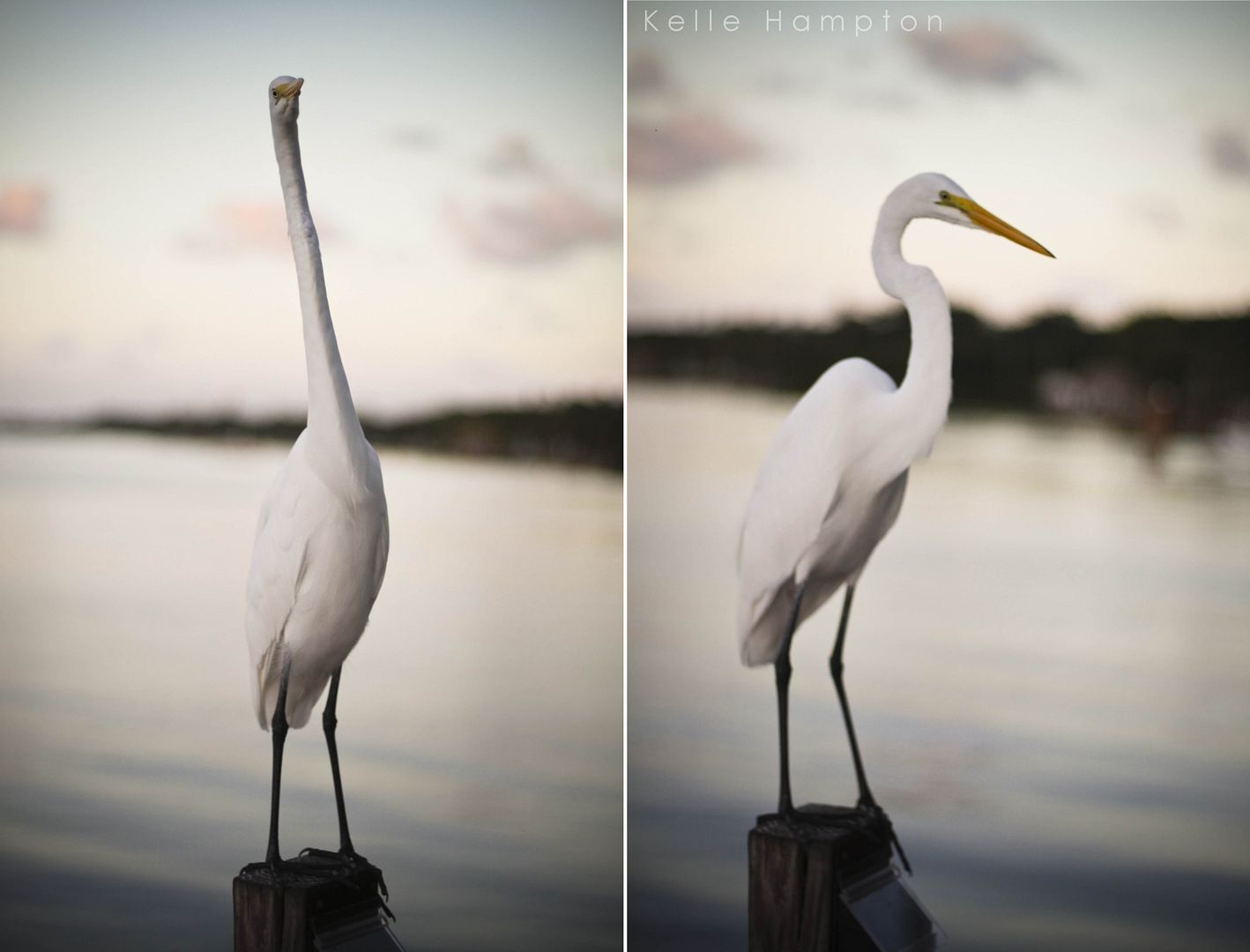 I don't have my normal editing software and my laptop's calibration is all ca-ca, so apologies if the color's off.
We're thrilled to have my M.I.L. with us–some Grandma time and family time and maybe, for the first time in a long time, Brett and I will sneak off for a night on Duval alone. Oh, who am I kidding…you're never alone on Duval.
We stopped in Key Largo for dinner and Brett, being that he has a knack for finding these off-the-beaten-path hidden gems (that's how he found Isle of Capri Fish House), scored us this quaint treasure of a place for dinner. Snuggled in this little nook off the water lies Sundowners, this low-key, sand-carpeted "naturesque" place where charming old street lights are buried in the sand and enormous sleek hand-fed tarpon emerge off the dock searching for scrap fish from the kitchen.
And the tourist within me goes on and on and on about how beautiful it was until I wanted to slap myself. No seriously, it was beautiful.
…especially this part: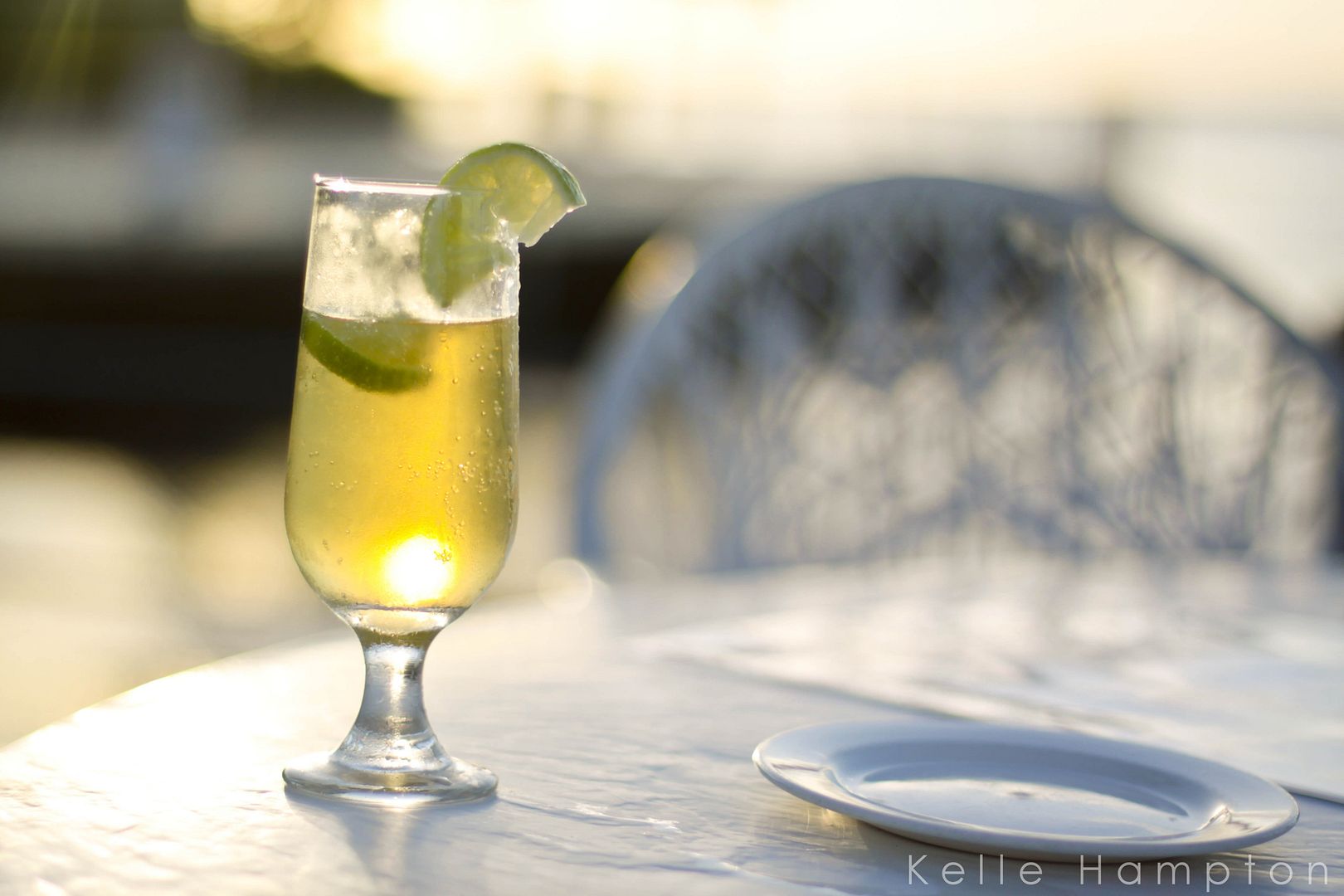 And the little-boy-that-dwells-within emerged from Brett last night when he sheepishly asked the waitress if maybe we could feed the tarpon with some kitchen scraps, and she returned with a smile and a bowl full of neatly sliced raw fish, a pair of rubber gloves and a stack of wet-wipes. You should have seen his smile. Like he was six years old and just scored his first bike.
And Lainey matched his enthusiam for one great show of scratch-this-into-your-memory moments. Those sleek silver tarpon popped the water's surface with a splash and sucked up that fish so forcefully, Lainey was a heap of laughter, and I was happy to see her entranced and fearlessly peering over the dock's edge rather than timidly gripping the piling like my shy girl sometimes does.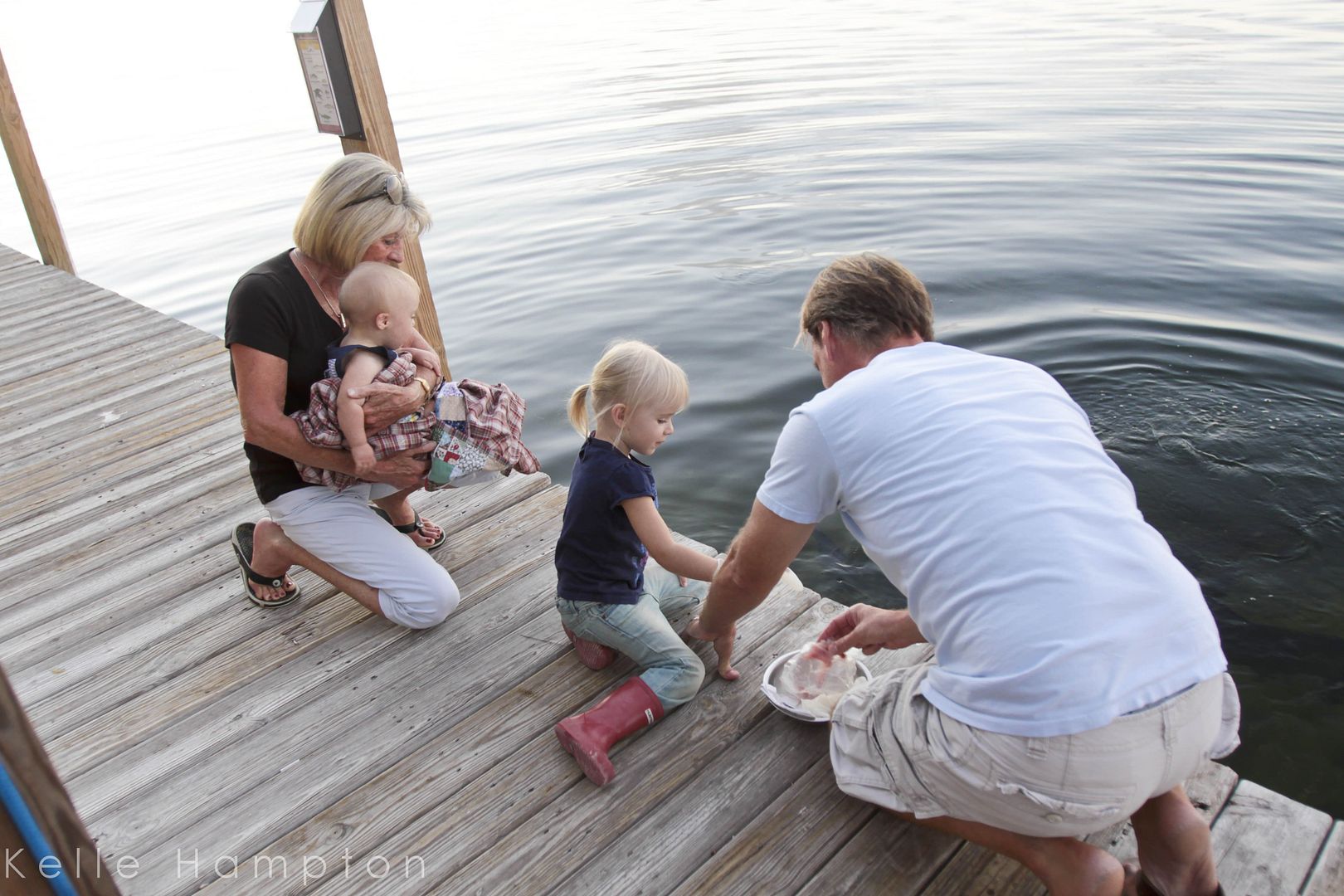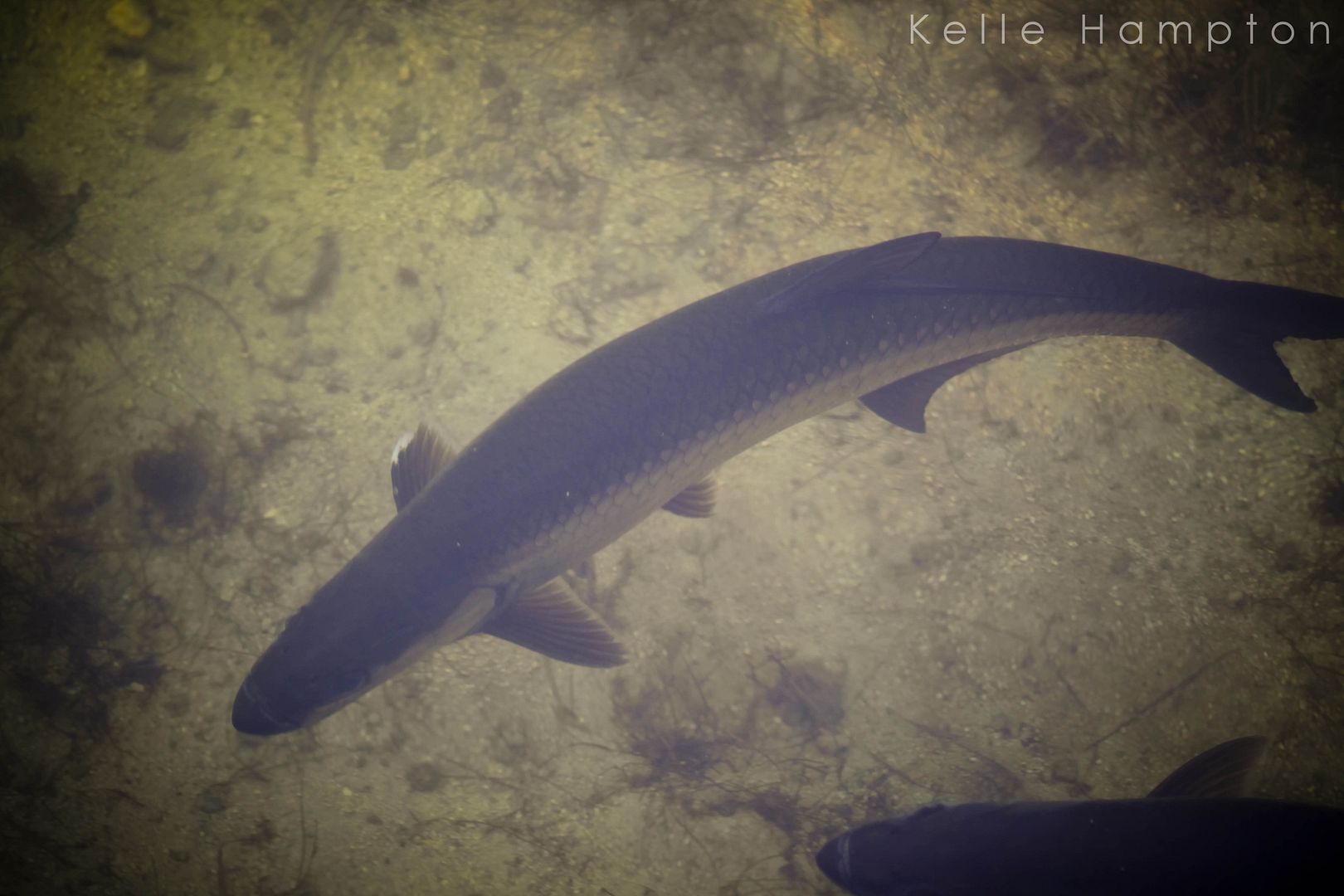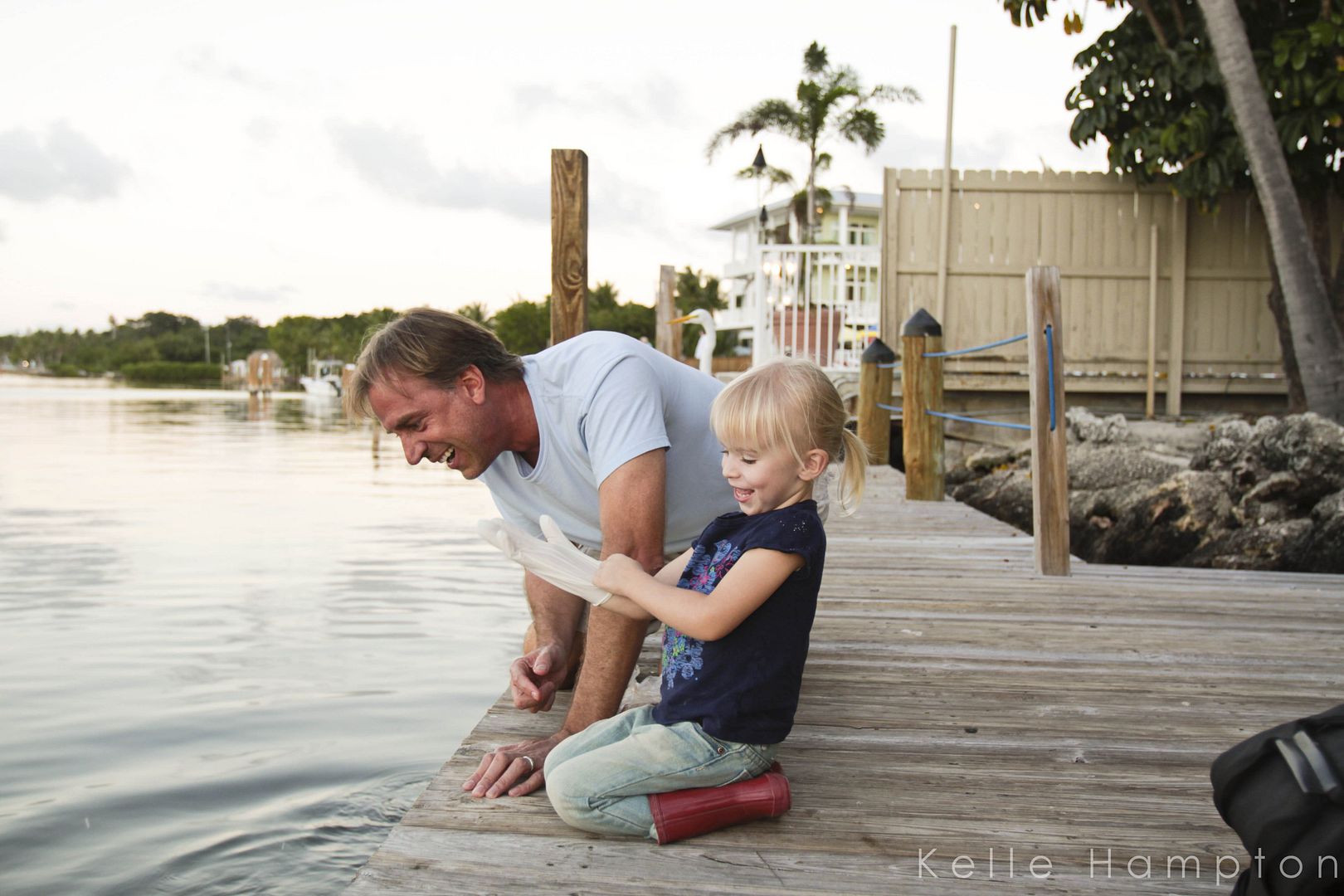 And Little Bear enjoyed sweet potato fries and a nice salty mist that matched albuterol for an effective natural breathing treatment.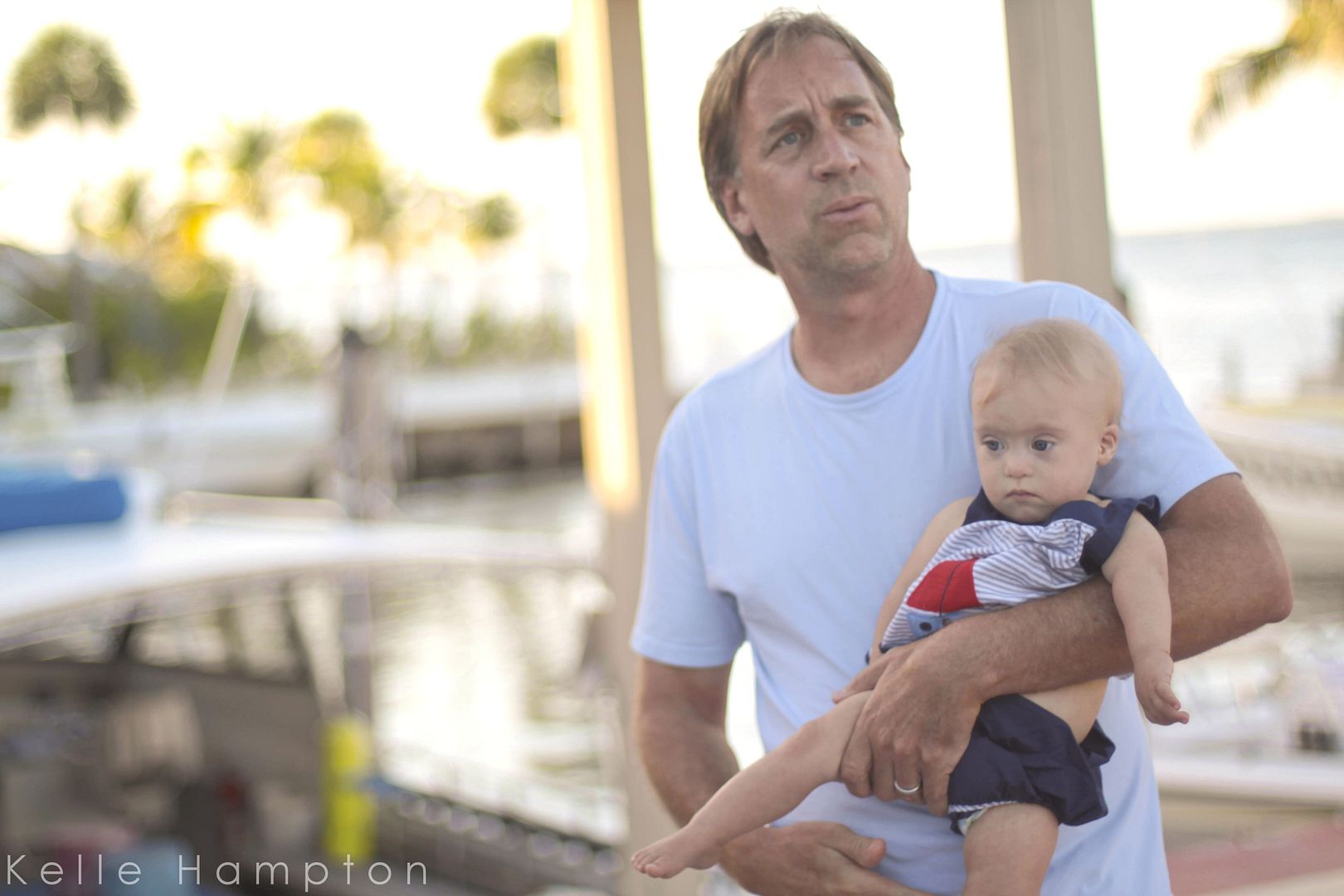 We almost didn't get to come on this trip. And almost not experiencing anything makes it all the sweeter when it happens. Or maybe that's just what unicorns say when they're flying through rainbow prisms.
And because vacations are sweeter when you have cute things to wear, check out our new sponsor Elizabeth Street, a unique accessories and homegoods shop that includes beautiful gifts ranging from headbands and flowered pins to art prints and party decor.

We love our new headbands…
…and have some plans up our sleeve to use these at Nella's First Year Birthday Party.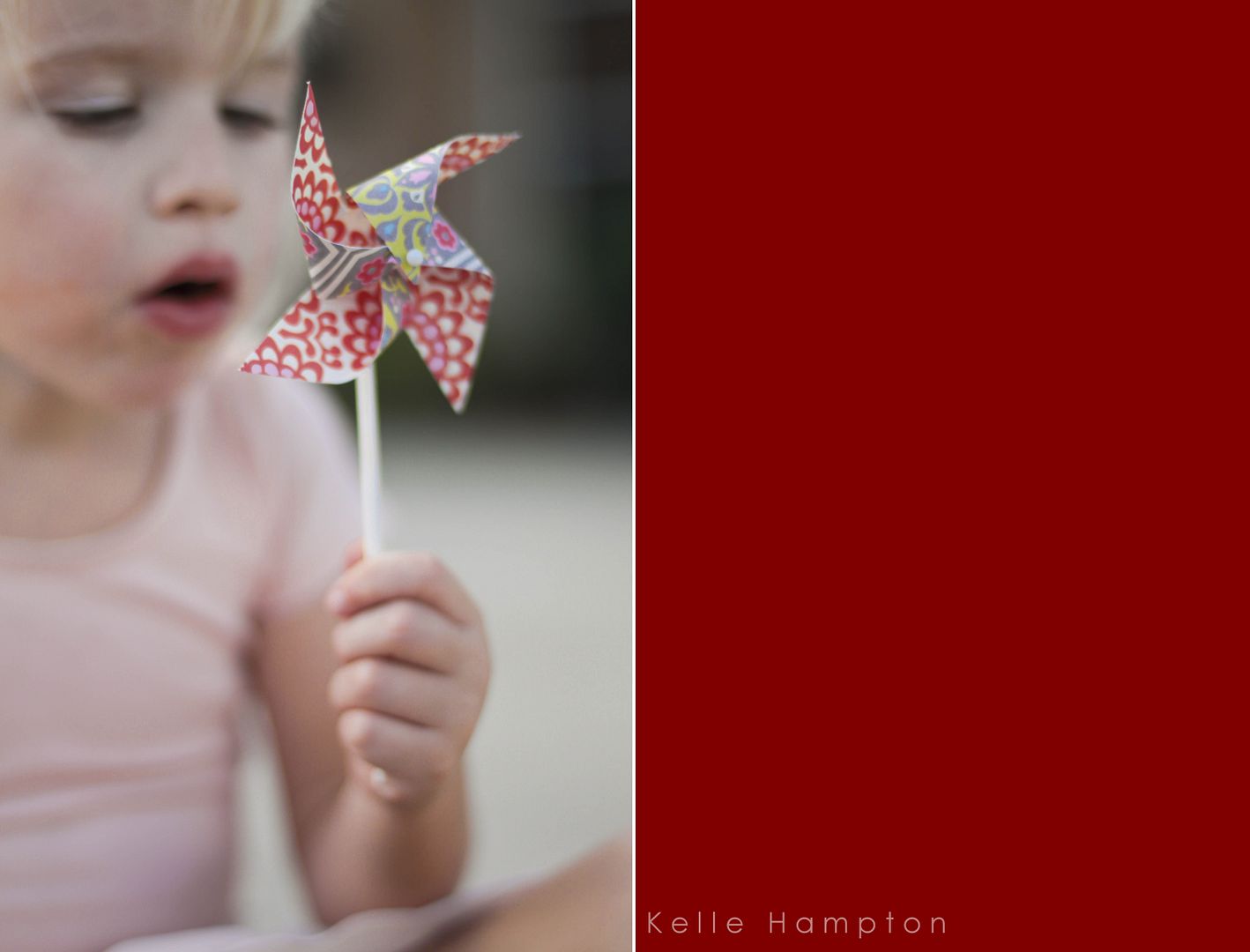 I can't believe we are planning it. My girl's first year…in less than two months. The theme…"Bloom where you are planted". There will be growth and love and flowers…lots of them.

So check it. Use code "smallthings10" and 10% will be taken off your total order!
EDIT: Forgot to mention that a random commenter on this post will win a $25 gift certificate, yay!
And today, we're happy to be working with one of our favorite websites, Ohdeedoh. Lainey and Nella's room tour (like Lady Gaga's tour, only more pink, less pleather) can be found HERE.
There are cats and chickens somewhere on the streets of Key West calling our names. That and maybe a few drag queens.
I'll take Mallory Square over the ER any day.
Grateful and rested and happy Flight is on duty.
Fly Away, and Happy Humpday.