So, we're standing in line at the Butterfly Conservatory yesterday, and I hear some guy behind me say to his wife, "I just couldn't live here this time of year, I'd miss Christmas." And I smile and tell him it's been 7 years now for me in Florida, and though I used to think that same thing, it really does become home.
Thank you all for the well wishes for Nella. She's feeling so much better.
Can ya tell?
I'm presently sitting on the veranda. I've been wanting to use that word for some time now, waiting to drop its roll-off-the-tongue loveliness, and I thought now was appropriate timing. I, of course, envisioned my first time using it to involve some sort of weathered porch swing and pea-snapping experience, but here I am, swingless and pealess. The redeeming factor lies in the fact that our veranda offers two large wicker rocking chairs, a nice kitty-corner view of the ocean and a cheap telescope that doesn't so much reveal brilliant stars but does rather scope nicely across the courtyard and into other people's balconies. Not that I know from experience.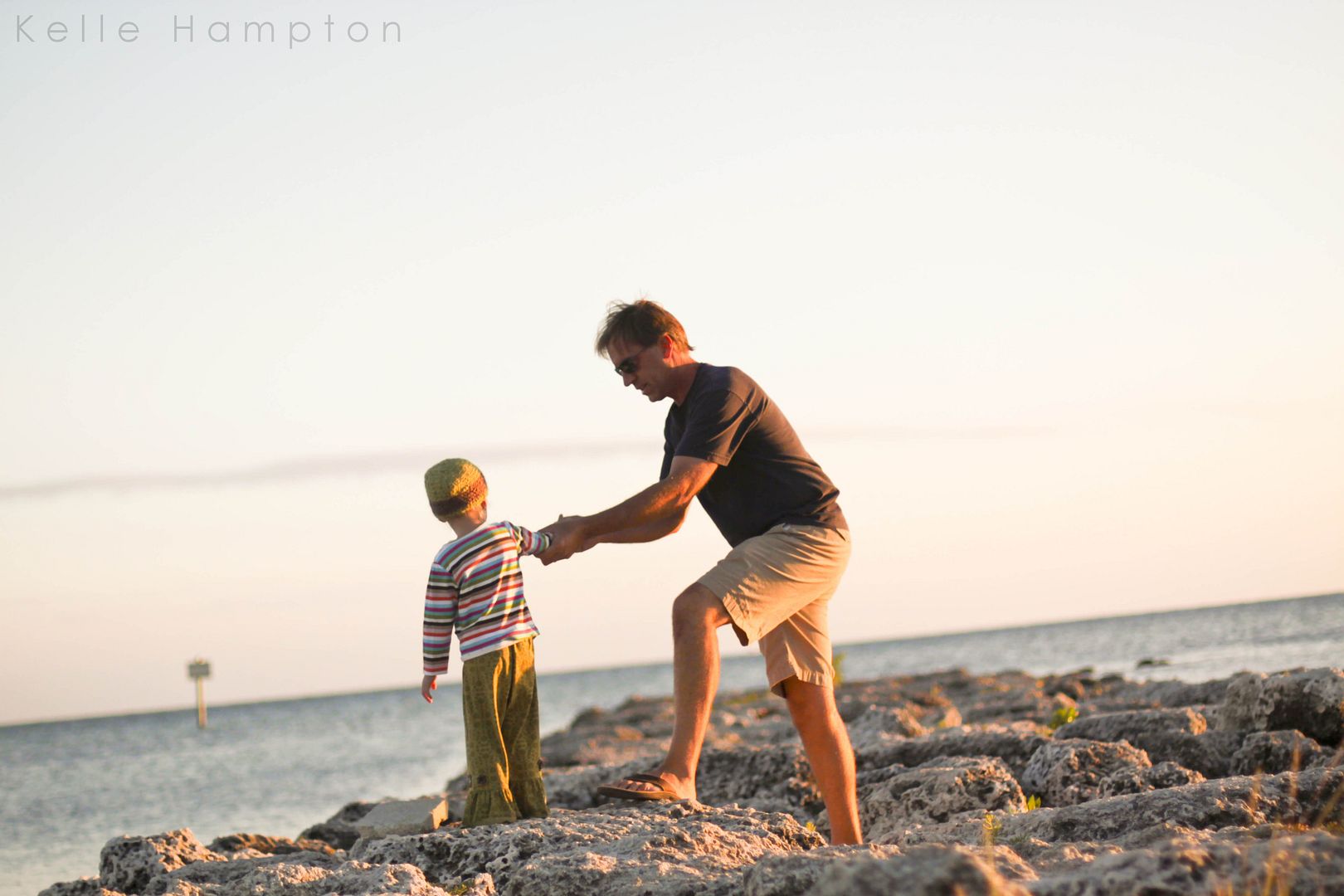 Key West is restoring and peaceful and lively all at once.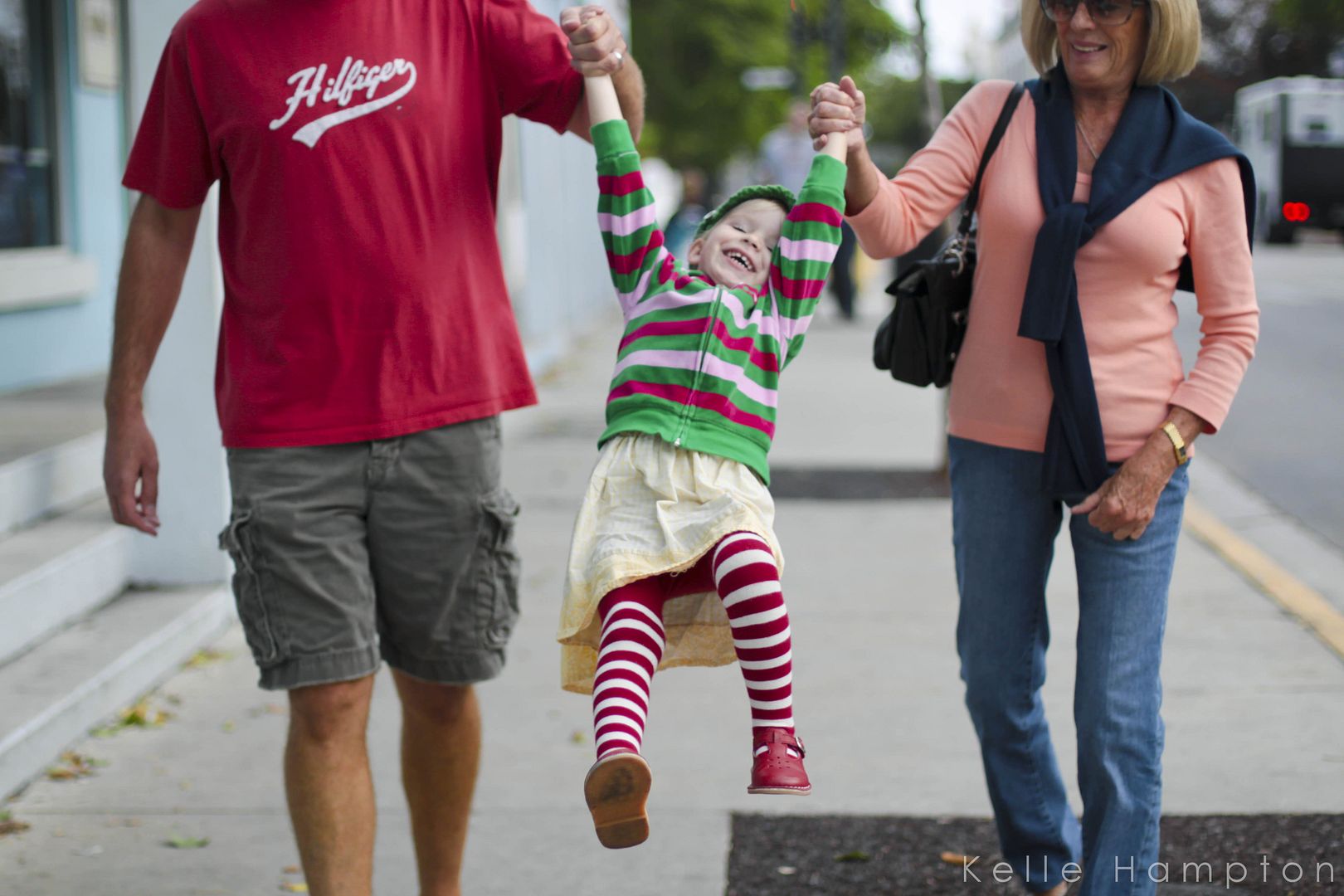 It has me slayed with its tree-climbing chickens and its many-hued homes–all symmetrically embellished with charming shuttered windows.
It is a great brew of art and nature and color with the perfect balance of off-the-beaten-path and commercialzed tourism, the latter experienced with our trek up Duval the other night where my mother-in-law and I pushed strollers and tried to talk over the booming beat of "Hey Sexy" blaring from one of the novelty shops.
I tried to talk her into these pants, but she declined.
And I passed by the "Tell your boobs to quit staring at my eyes" t-shirts to land upon a happy little shelf of $5 shoes where I scored these lovelies in both red and turquoise.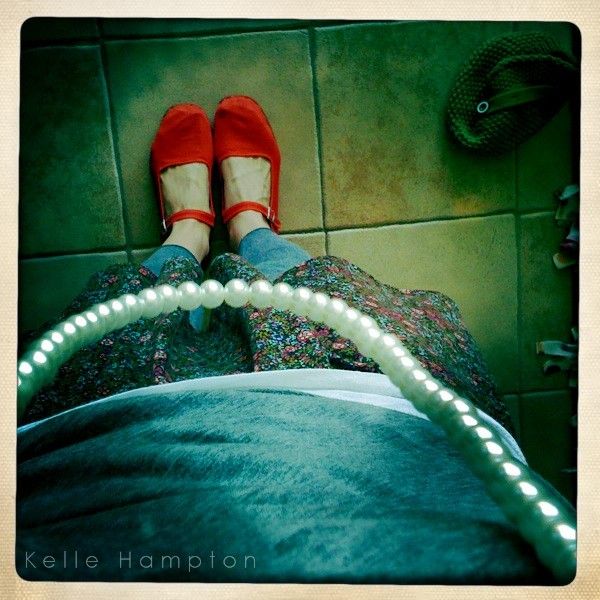 It's actually cool and windy–the kind of wind that sets the rocking chairs in motion on their own so that if you listen closely at night, you can not only hear the palm trees rustling but a steady creeaaak on the balcony–I mean, veranda.
We walked to Smathers Beach last night, and I love the fact that I begged to make the long journey to the rock wall only to find once we got there, it was just a treacherous stretch of jagged spears that made Brett really, really nervous.
He finally braved it, carrying Lainey all the way to the end because you can't walk 2 miles to a rock wall and not say you didn't climb to the end, eh? When in Rome.
We loved the Key West Butterfly Conservatory. Grandma and I took Nella there yesterday…wasn't sure if Nella would notice or care about the butterflies, but totally spotted them and was diggin' it.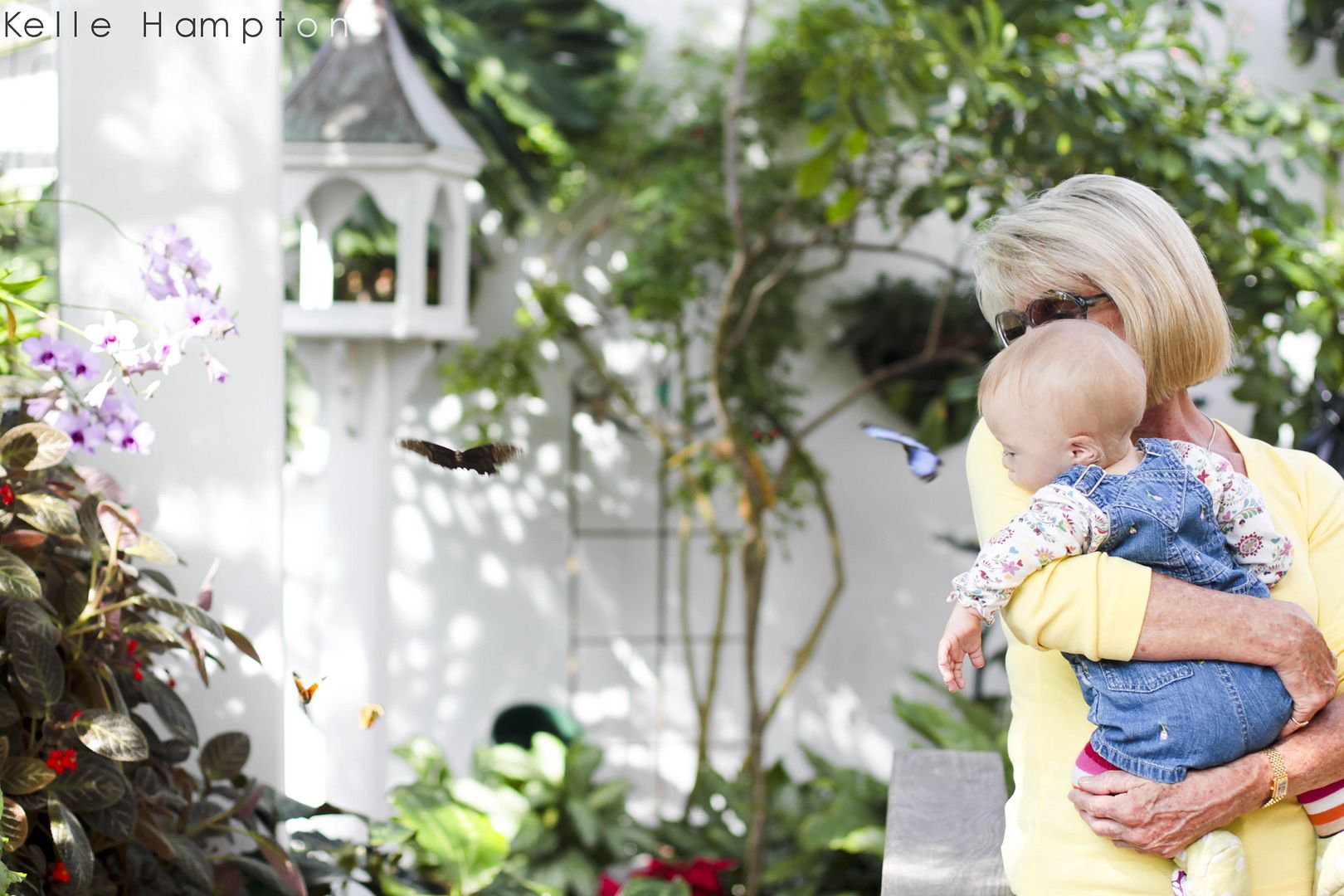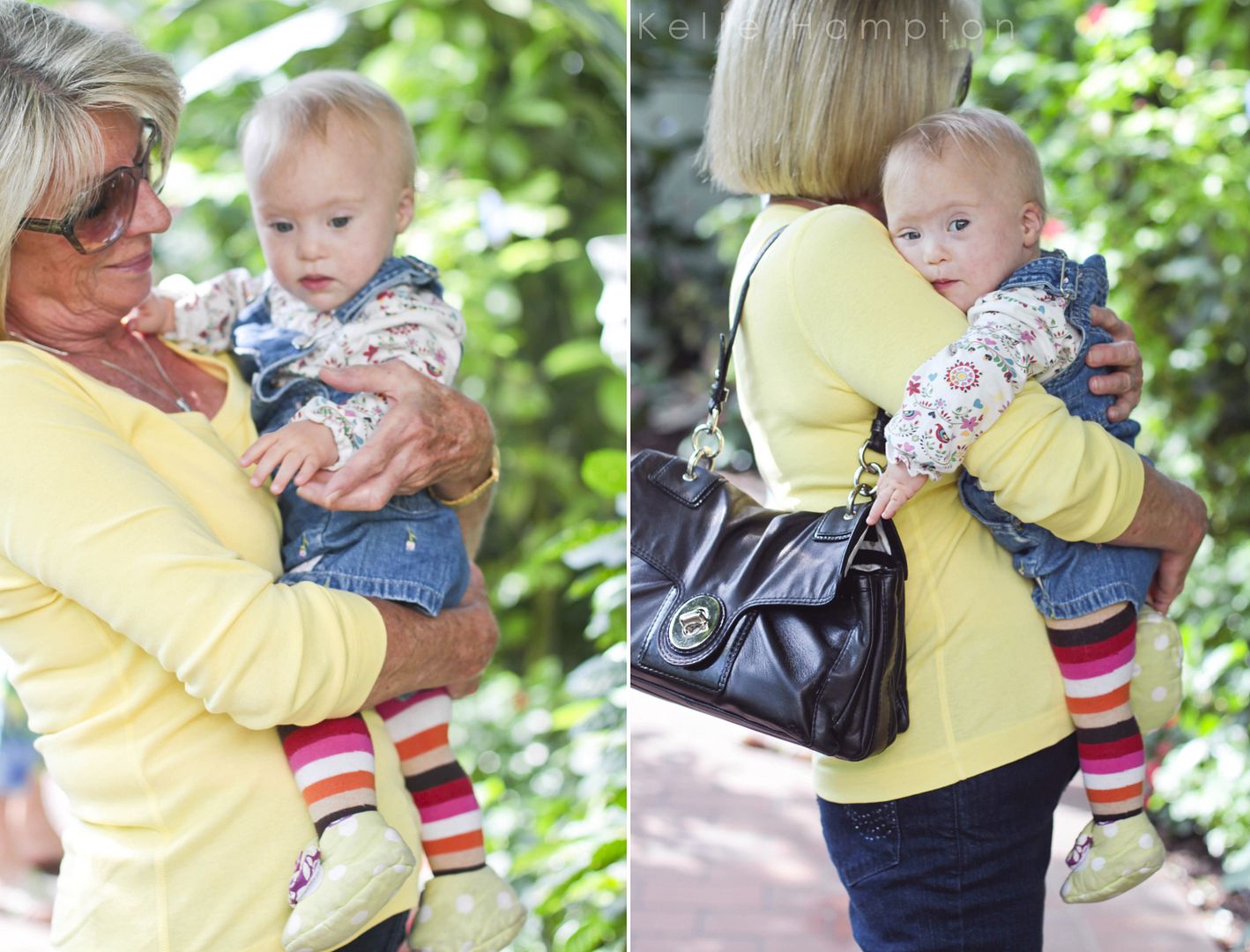 This nice lady who saw me snapping pictures walked up and asked if I'd like her to take one of the three of us. I showed her what to do and she was all proud and beaming after she successfully managed to focus and click on the big fancy camera. "How is it?" she asked as she handed it back and I turned the screen to take a look.
I smiled. "Beautiful," I answered…because I didn't have the heart to tell her her photo pretty much blows.
We havent' done a lot of swimming because it's been chilly, but we did enjoy a bit of hot tub…
…and my favorite thing about the place we're staying: the monstrous bathtub. Get this…with jets.
You can fit like six bodies in that tub (again, not that I know from experience), and we've already taken about ten baths.
And, we now know (this time from experience) that adding bubble bath to a jet tub causes exponential growth of suds. Kind of like adding milk to Grape Nuts and they suddenly triple. We were swallowed whole by bubbles the other night, like monstrous foam just growing and spilling and little heads getting lost in the sudsy clouds.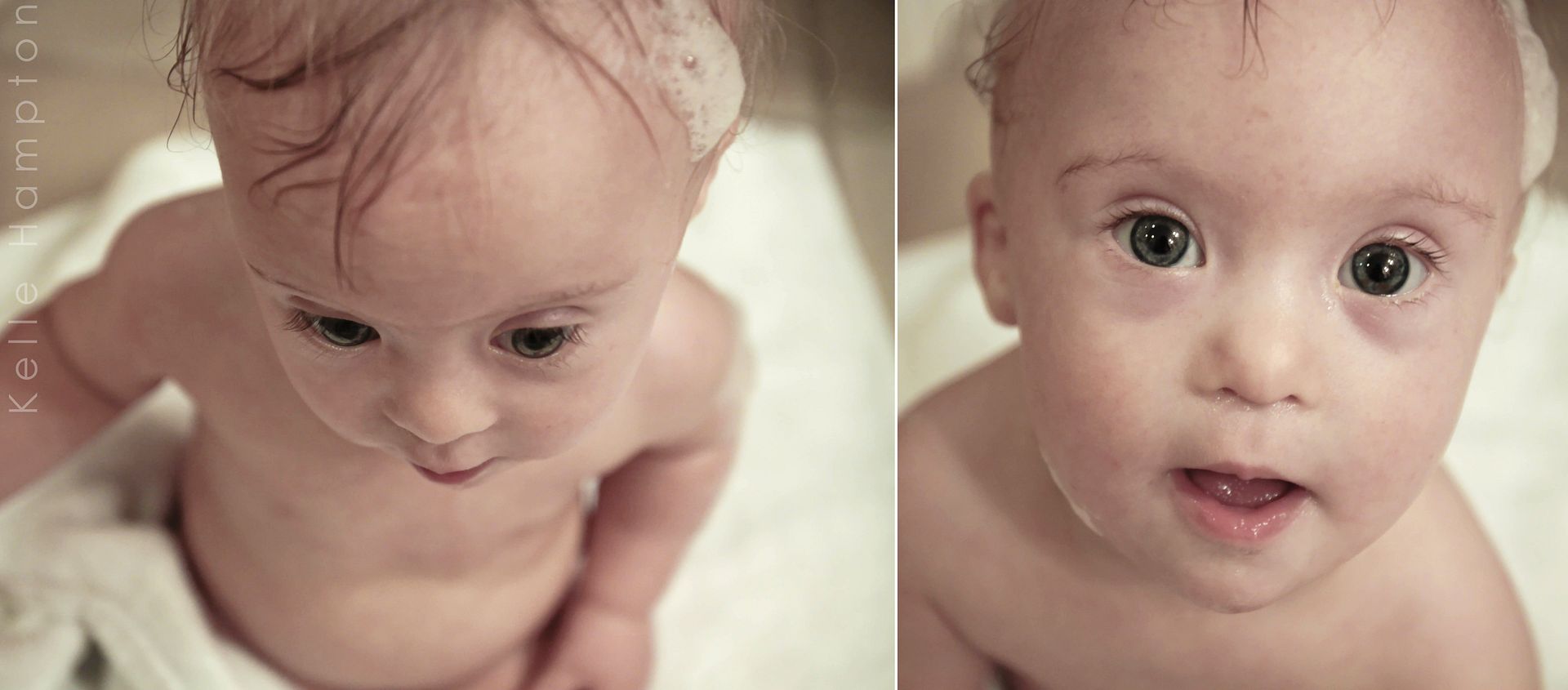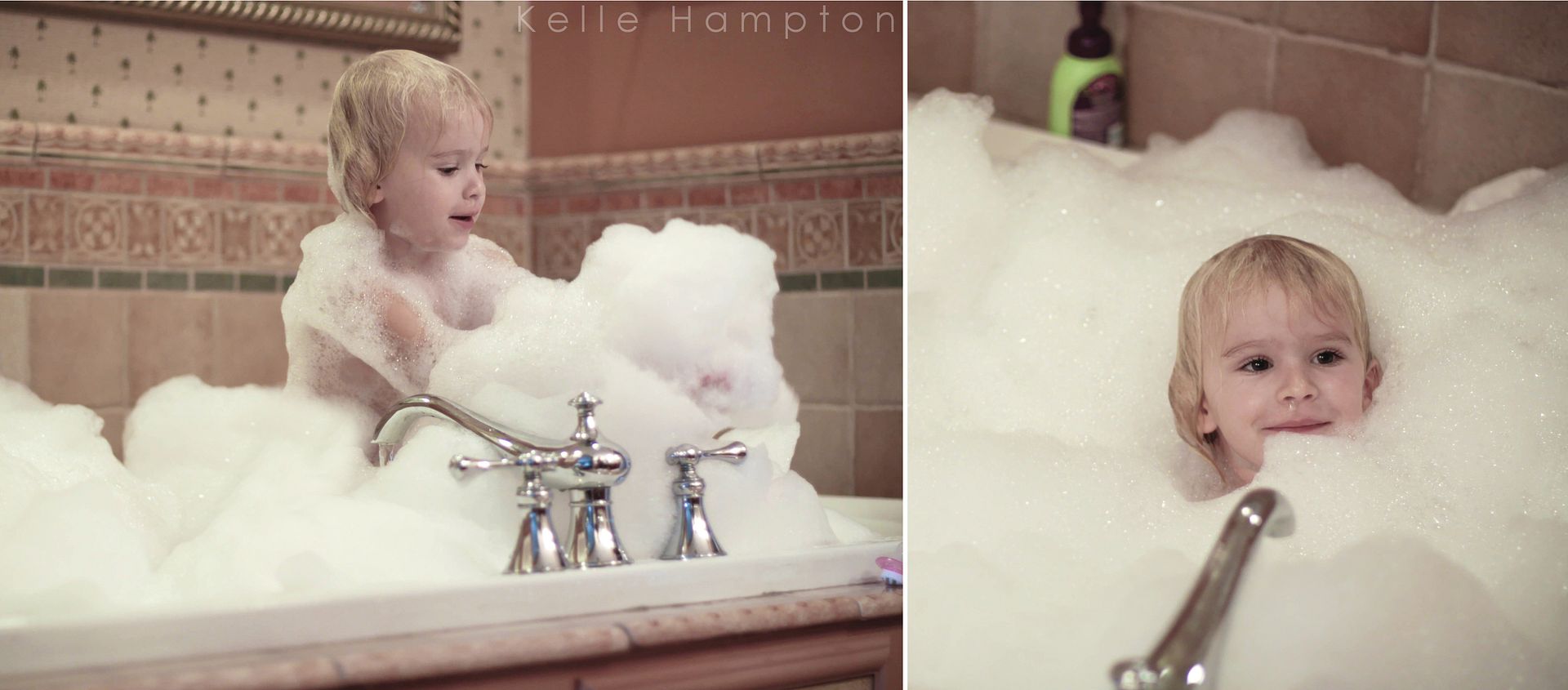 We leave tomorrow, and I'm sucking the marrow vacuum-style today. All of it. The shell shops with their painted coconuts and wind chimes and cheap starfish bracelets.
The everything-else-can-wait feeling that vacation brings.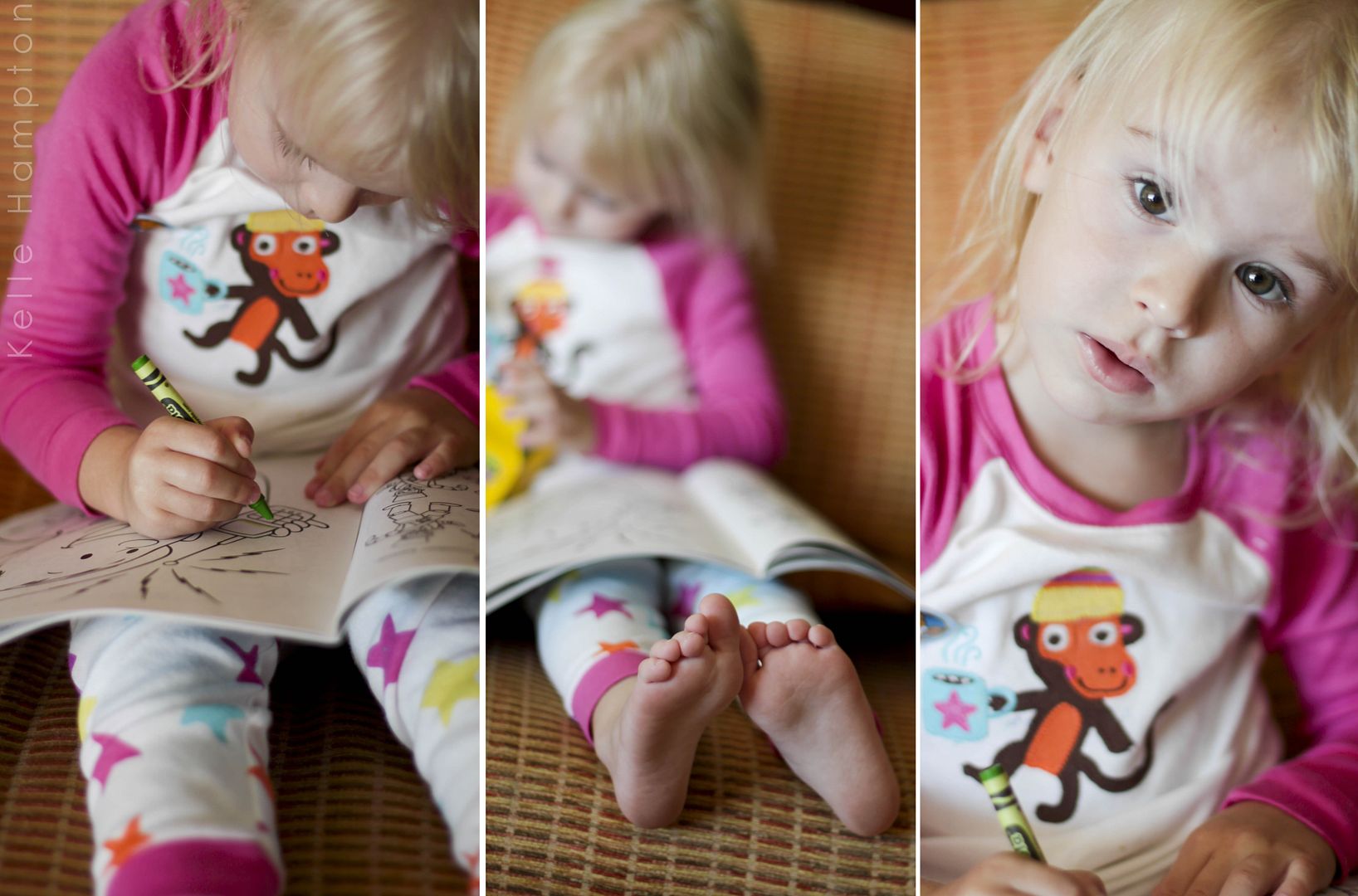 The sunsets and conch fritters, jagged rocks and raunchy t-shirts, and the happy colorful streets that make my girls happy.
Giveaway winner of Elizabeth Street $25 credit: Commenter #12, Kara: Glad to hear that Nella is okay after her visit to the ER. I love all the excited faces feeding the tarpon!
Congratulation, Kara. Please e-mail your contact info to [email protected], and we'll get you all set.
Excited to get home and start some holiday splendor.
Unicorn, Out.