It seems silly to share the rest of these photos as vacation already seems forever ago. What is it about December that makes me feel like I'm constantly getting wormholed into the next week?
We spent our last night in Key West zig-zagging through sword-swallowers and tarot card readers on Mallory Square. Lainey slept in the stroller while Nella's little eyes darted from tight ropes to flame jugglers…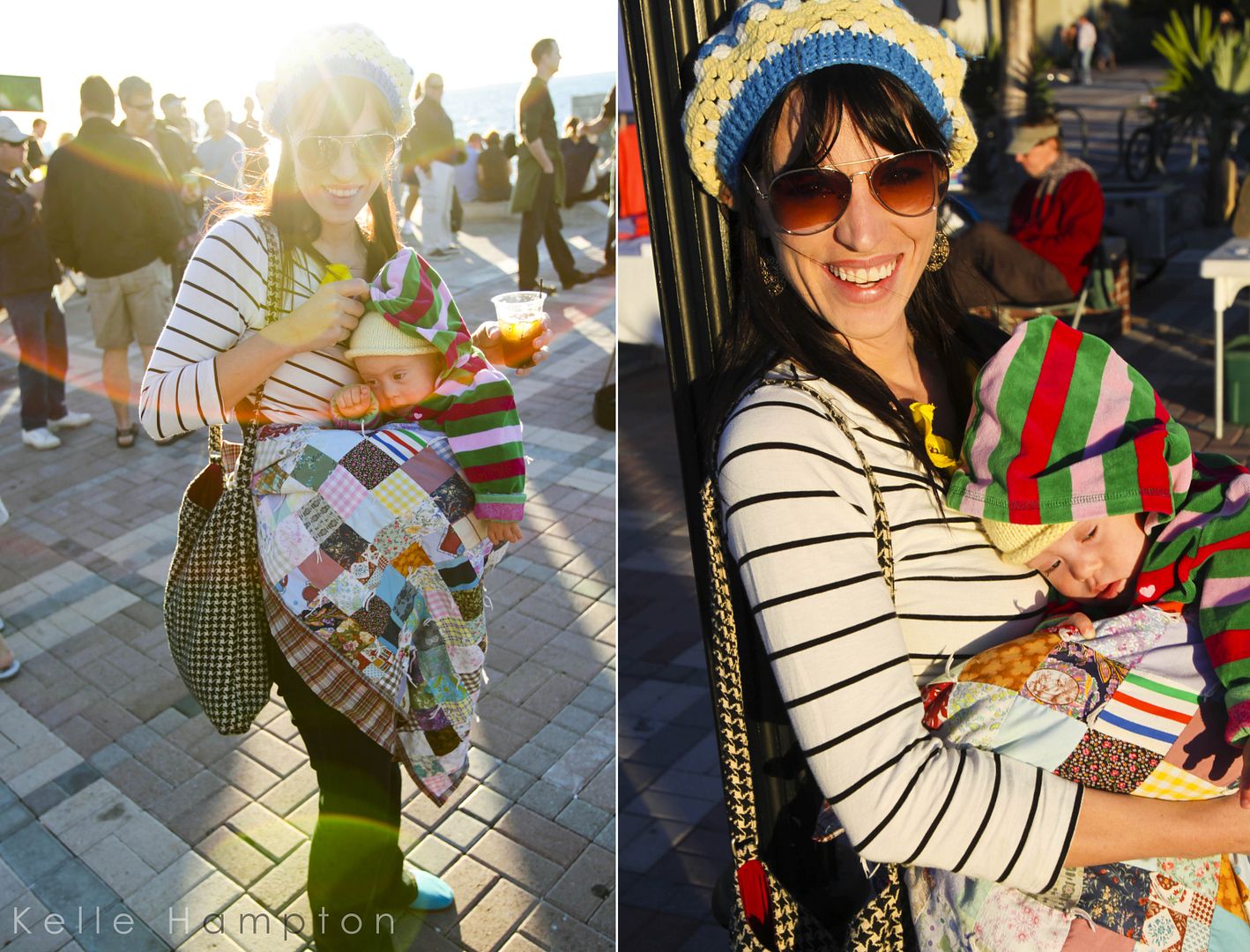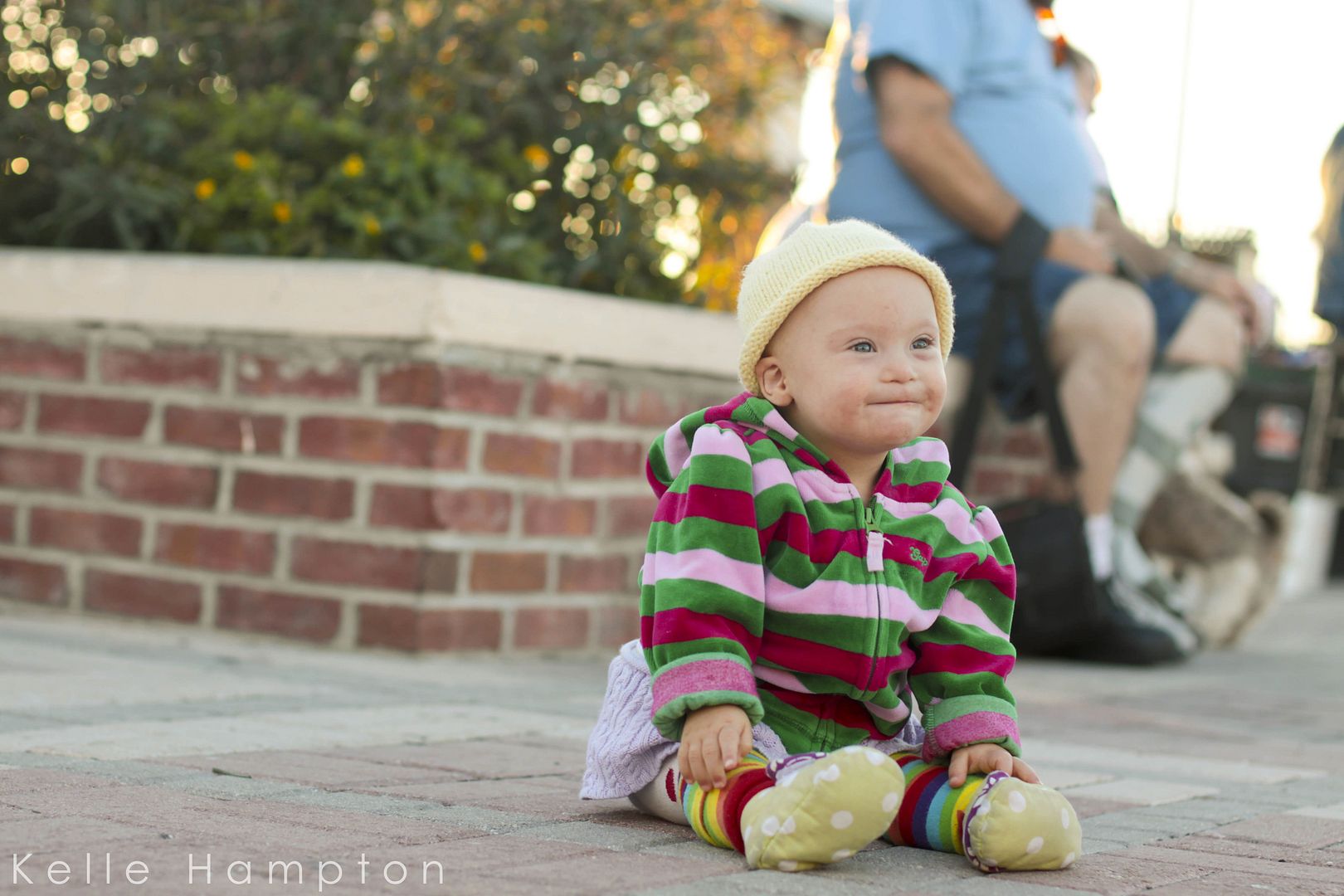 …and then suddenly, without any announcement, everyone gathered together at the edge of the square to watch the sun's show. It's one of those moments you feel connected to everyone…like clutching your heart during the Star Spangled Banner at a football game or throwing your hands in the air and belting out a chorus with a sea of screaming fans at a concert.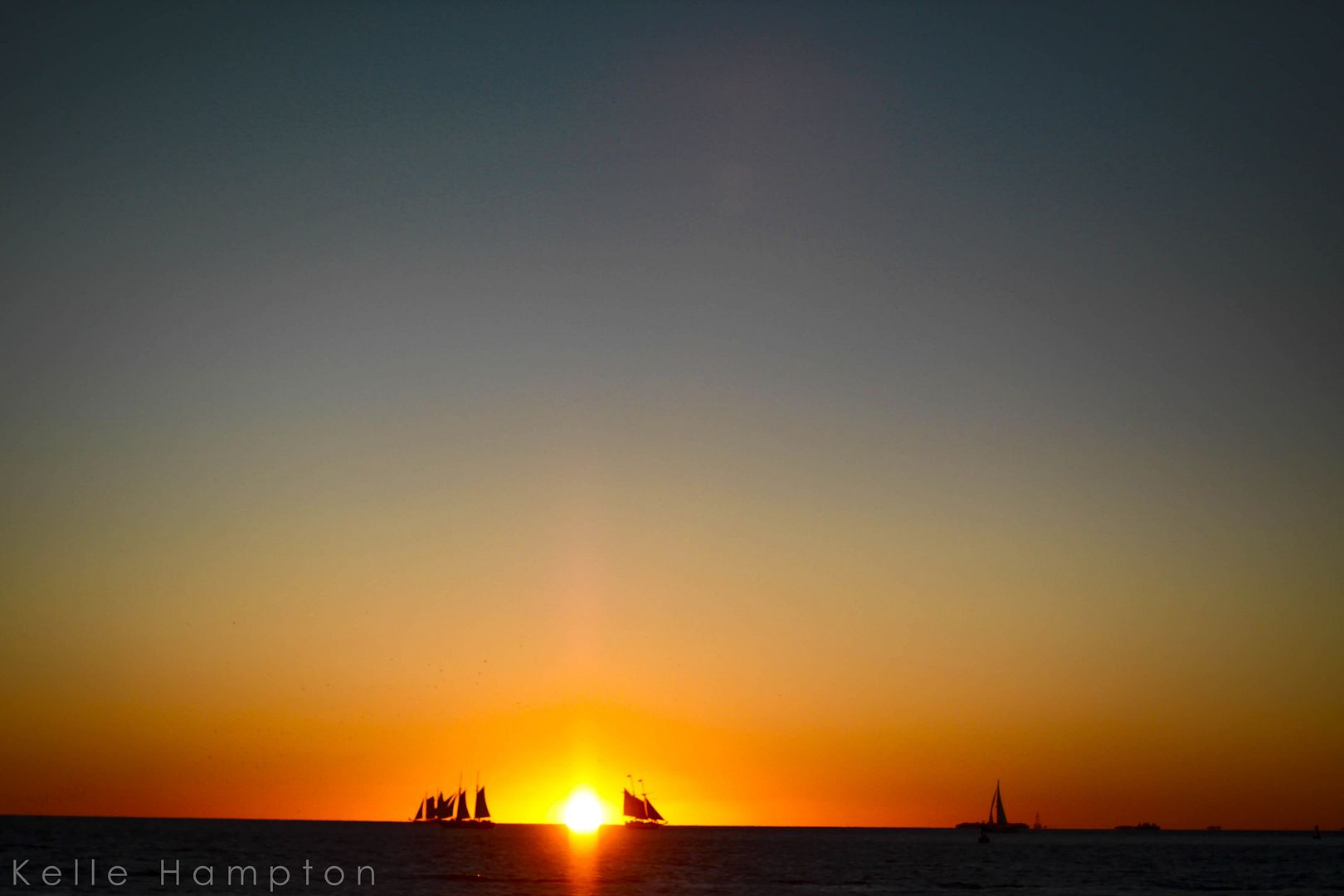 The splendor of that pink sun magically made everyone nice. People were volunteering to take each others' pictures, the guy who stepped on my toe was reduntantly apologizing, and strangers were kindly making space for their neighbors to find a spot along the line of sun-watching spectators. Or maybe that's just Key West.
Key West which, might I add, festively displayed its Christmas love amid shipmasts and sunny skies. No snow needed.
And Girlfriend can find her Michigan when she wants to. Even in a grungy bar far from home.
It was a good trip.
But, the older I get, coming home is just as sweet as leaving…if not sweeter.
December calls for being home.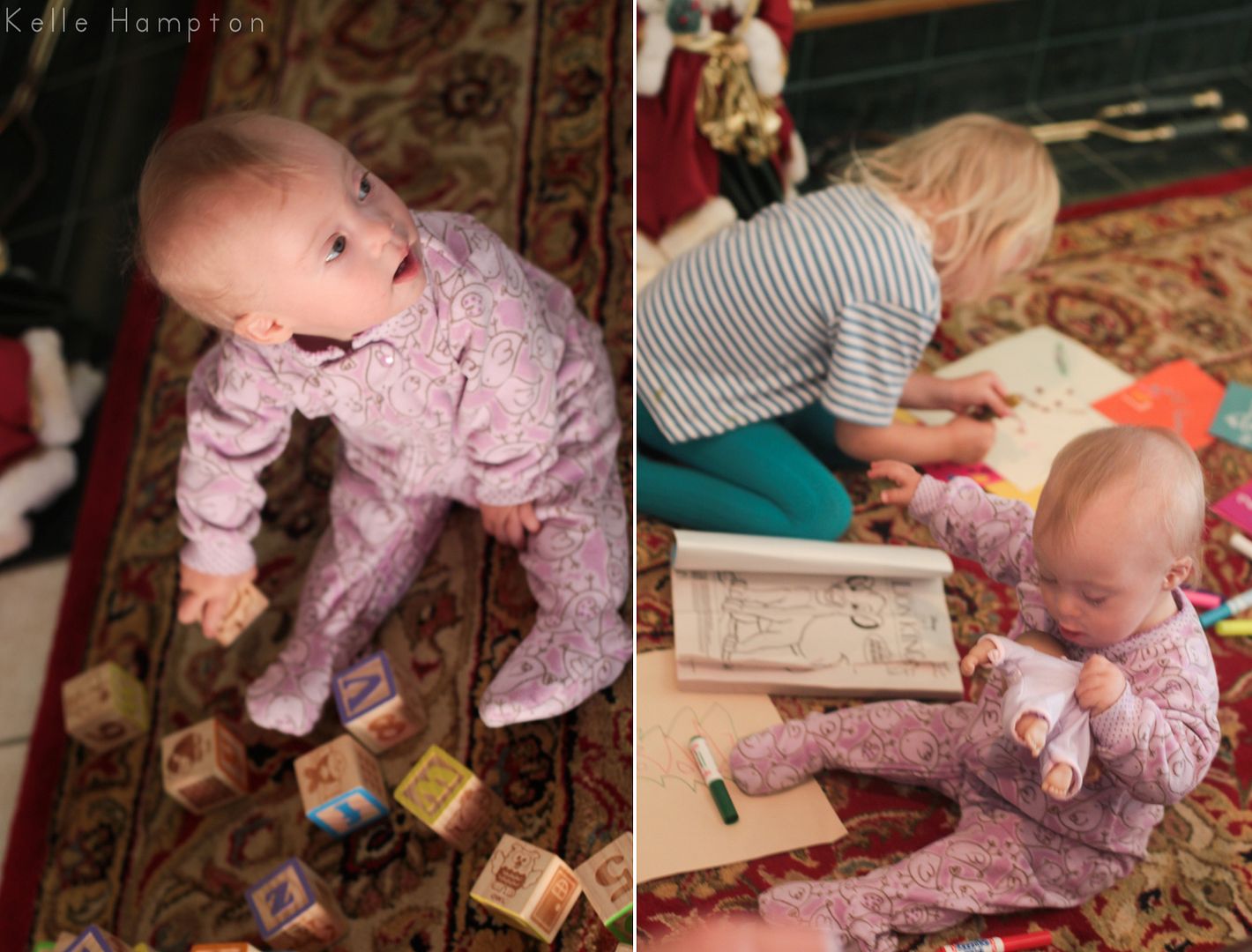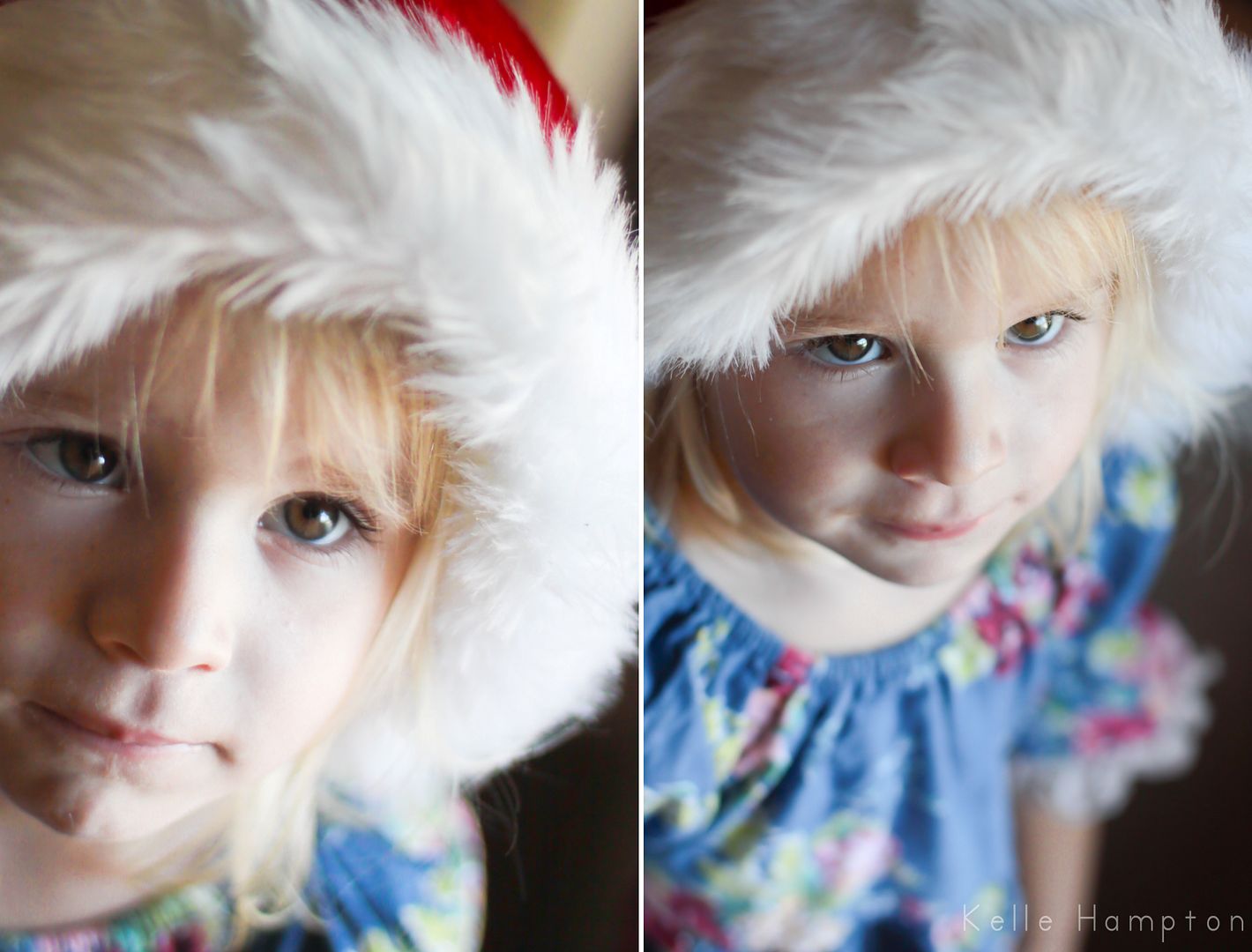 The ceremony of addressing holiday cards was deliciously drawn out last night as Heidi and I sat hunched against the coffee table, watching movies, stamping, stuffing and finishing off one of our favorite rituals of December.
And now the tips of my fingers are inky, and the top knuckle of the ring finger on my right hand is knotted and swollen. And I like it that way.
Lainey and I made a few gifts yesterday, our favorite being our homemade salt scrub.
Mix equal parts salt to oil. We used a mix of coarse (not too coarse though) and fine sea salt with ground cane sugar and then added grapeseed and sweet almond oil with lavender and lemon essential oils (all available at health food store).
Package in half-pint jam jars with material squares, a tiny spoon and baker's twine.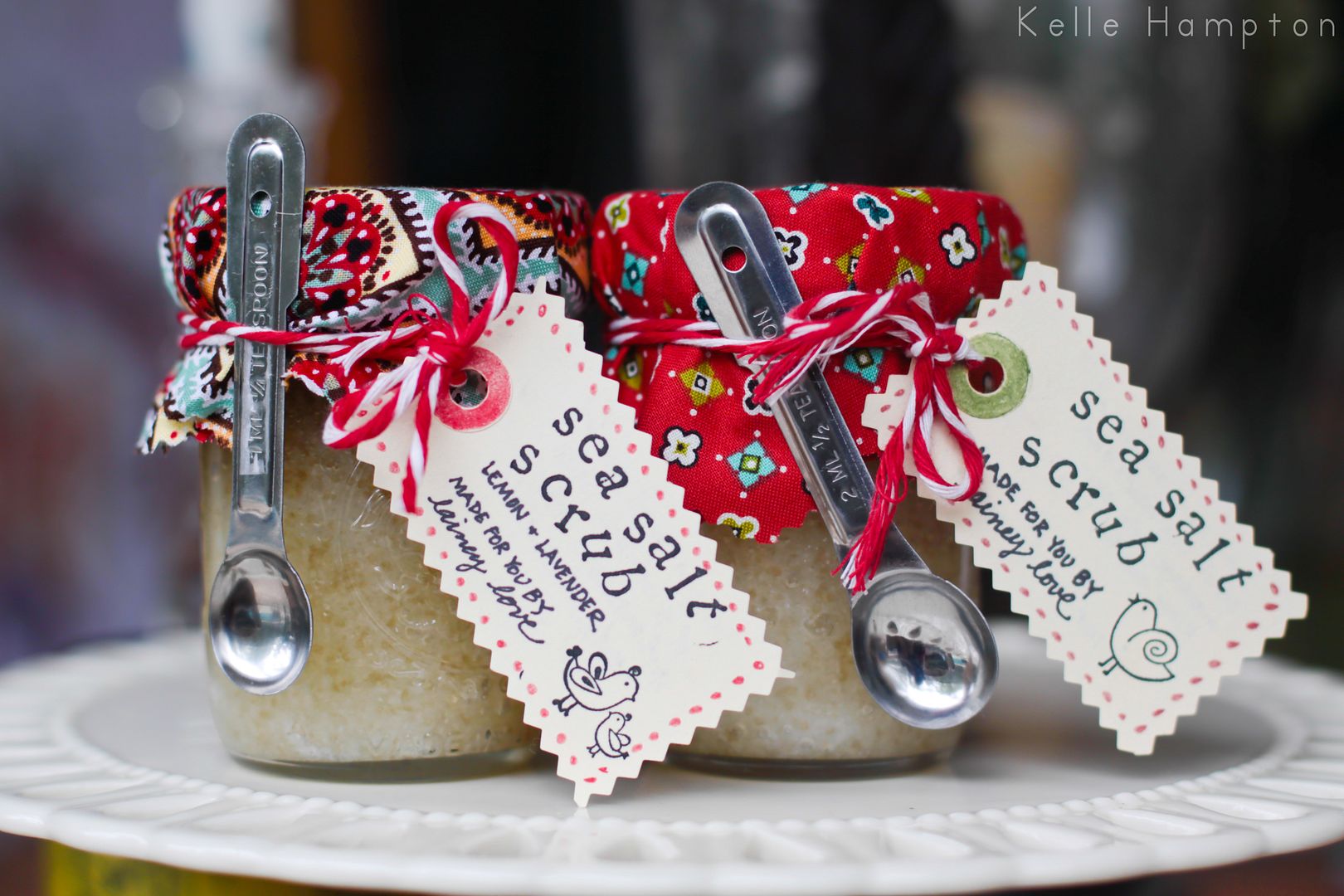 I saved one for us because I can't stop using it.
Last but not least, introducing our new sponsor, On My Side, a fabulous t-shirt company that combines positive messages with a little bling. Shirts feature Swarovski crystals and are not only washable but really soft and comfortable. So much that I wore my bling to bed last night.
Use code "sale25" for 25% off their shop right now. And how's about a giveaway?
Four (that's right, FOUR!) commenters will each win a shirt of their choice from On My Side. To make it interesting, tell me what you really want for Christmas (slash Hannukah slash Kwanzaa slash you-get-it) besides World Peace and a better economy.
And don't forget Mark Poulin's offer of buy any three items and get a small charm free ends today.
And Tina Steinberg is offering an extra $10 for every $50 increment you purchase in gift certificates if you order before 12/17. Just mention "small things" in the special instructions during checkout.
Have a happy little Monday!