There is a name tag woven into the branches of the tree in our front yard. It's been there since Nella's birthday party.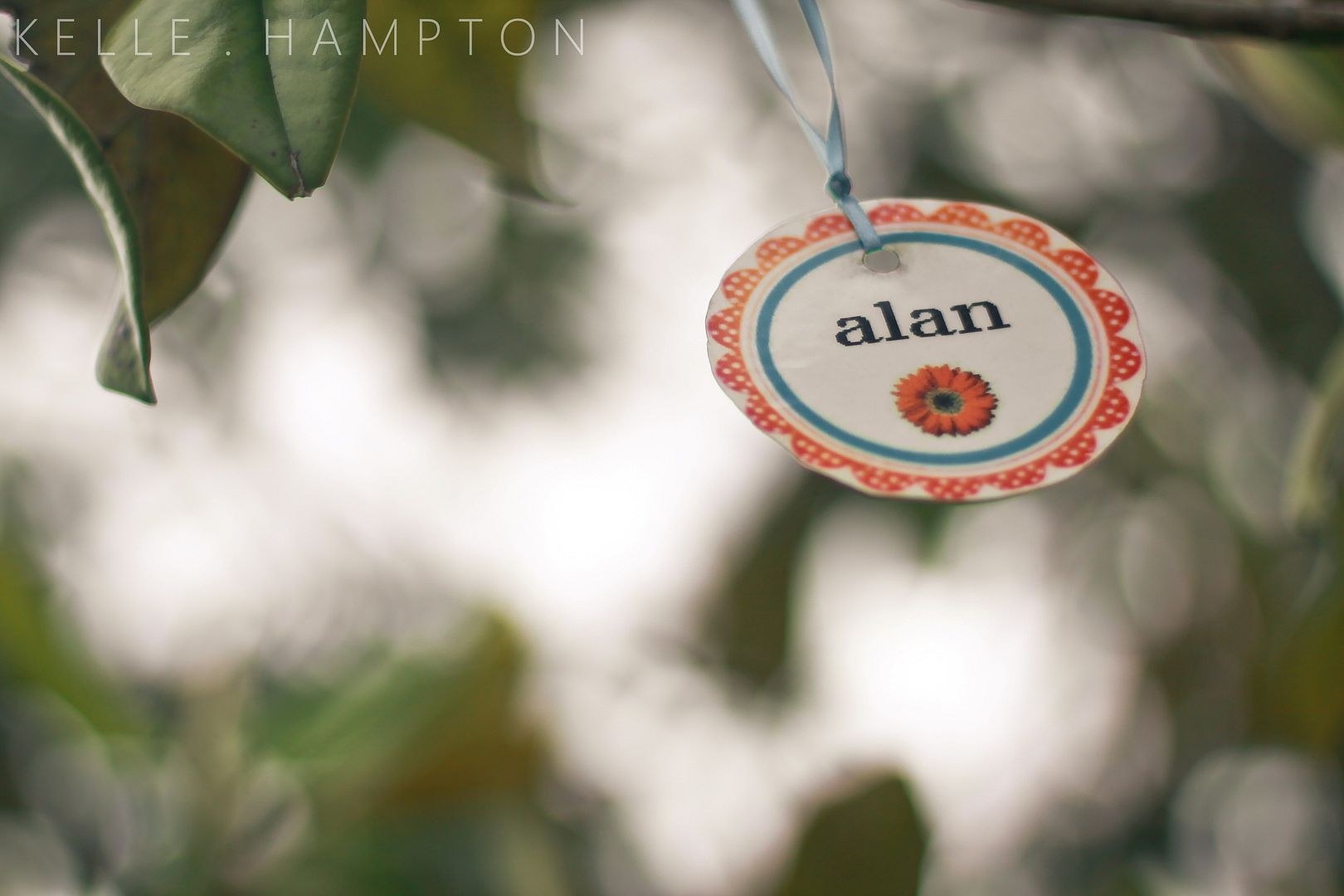 The jig is up; Alan was a no-show for his tag. Ha ha. Alan, we love you.
It's been dangling for over two months because I haven't taken the nanosecond required to remove it. This is very like me. The paper has yellowed and faded from the sun but every time I see it, it makes me smile. Because it is funny that it's still hanging there and because, for just a moment, I think of Lainey's friend.
It's why I keep invitations taped to my fridge long after parties are over and why I can't throw away a Christmas card. I like reminders to think about people and things and moments. I like pictures on my nightstand and name tags in my trees. I like memories stashed some place where they can be easily and frequently retrieved. And I like to think that's exactly what prayer is. Not so much an obligation to say "Dear God" so many times a day, but rather a way of life. Continually living present and grateful and open. I like this idea of prayer because it is accessible to anyone, regardless of beliefs. It is mysterious and purposeful and doesn't leave me wondering why some prayers are answered, and some are not. And because it provides valid justification for name tags in my trees.
And so I pray. In my head, in my writing, in my pictures, and hopefully, in my way of life.
Firsts.

The harbinger of new things, Spring has delivered many firsts to our home these past few weeks. I've penciled accomplishments in baby books, applauded my proud girls, uprooted the first carrots from our garden and cooked my first chicken curry–well, first one that tasted good. I love the unspoken themes inherent in each season. Newness, birth and firsts in Spring; Vitality, exploration and leisure in summer; reflection, harvest and community in fall; and hibernation, family and rest in winter.
The firsts of Spring.
First I-Teeth.

Nella's teething is far more challenging than Lainey's was, and my contented girl has lately been slung to my hip, biting her fingers and clearly upset. The night routine's been a beast–up three to four times–and I am consequently exhausted. But it's a rite of passage, eh? At times it is, yes, frustrating; but still amazing that I have what she needs–that my child's greatest distress is comforted simply by my presence.
*****

First Minutes of the Morning.

…are mine. Until three minutes later, Nella wakes up–then they are ours. Quiet, somber, slow. She always makes up for all the night interruptions with her sweet morning demeanor. And I'm a sucker for dangling pajama feet.
*****

First Girlfriend I Met in Naples.

I was homesick and knew no one in this town. I was afraid I'd call it quits and move back home. And then I met Heidi–on a blind friend date at P.F. Changs. The two teachers from Michigan who just had to meet each other. We sat over Asian Pear Mojitos and Shrimp Lo Mein and talked until they kicked us out. She called me "Chicka", wore purple and told me she wanted to be a mom. Seven years later, we're still kicking. She's like my sister, and I love her and our Wednesday breakfasts.
She did become a mom, and who'd have thought our babies would love each other so.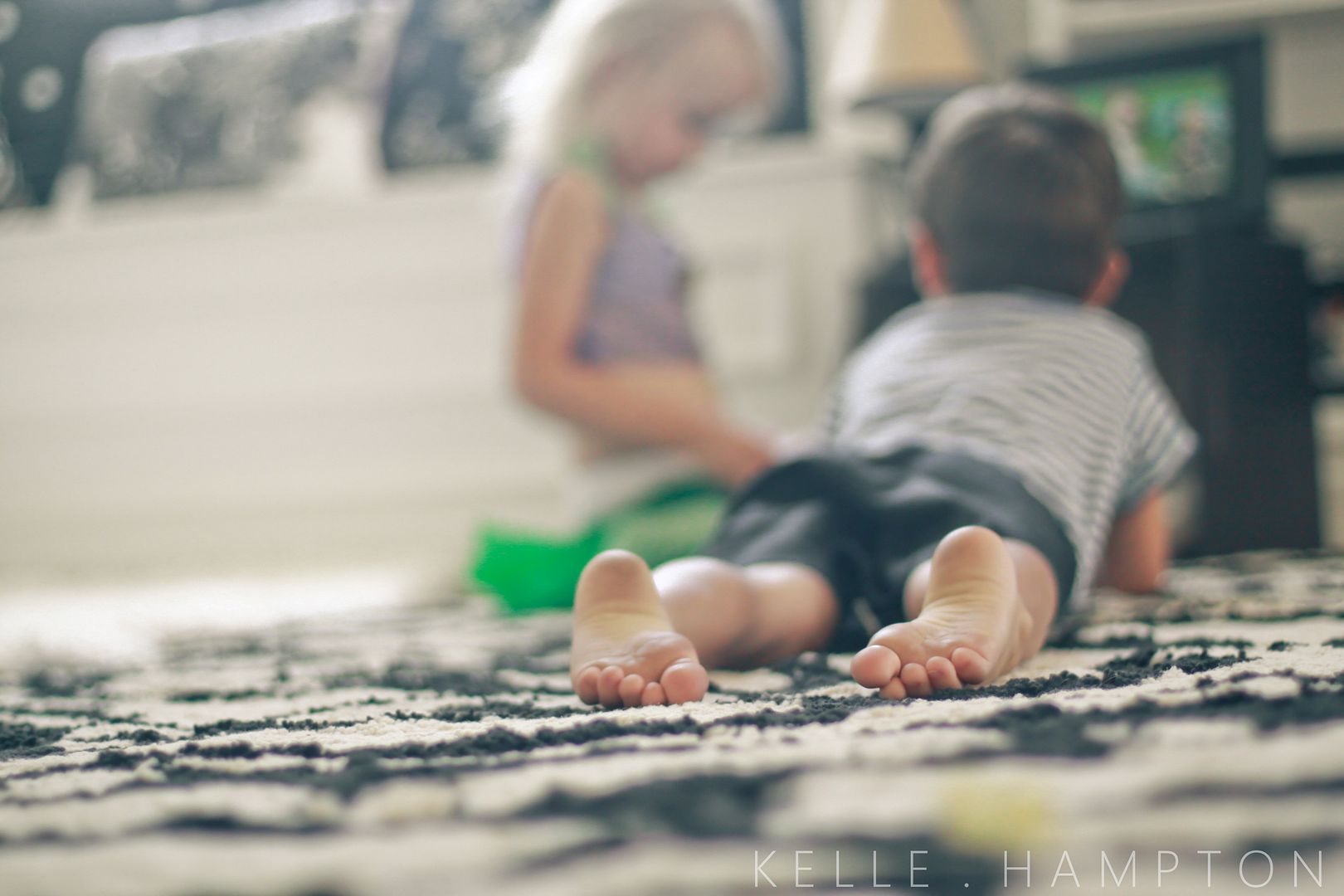 *****

First Fish She Caught.

The strangest thing is, my dad had just called the night before, lamenting over the fact that he felt sorry for Lainey because her fishing pole had a plastic fish on the end and she always excitedly waits for it to bob. "She has no idea that thing will never catch a fish," he said, "and that's what makes me sad. You have to get her a real pole and let her know what it feels like to catch a fish that's not plastic." (because my dad appoints himself the one to be obsessively concerned about these things) The next night, we ventured to the lake, real pole in tow.
And within minutes, Brett's cheering "Reel it in, reel it in!" while my girl is smiling victoriously.
She had a first–the thrill of reeling in her prize, a slippery silver-flecked large mouth bass.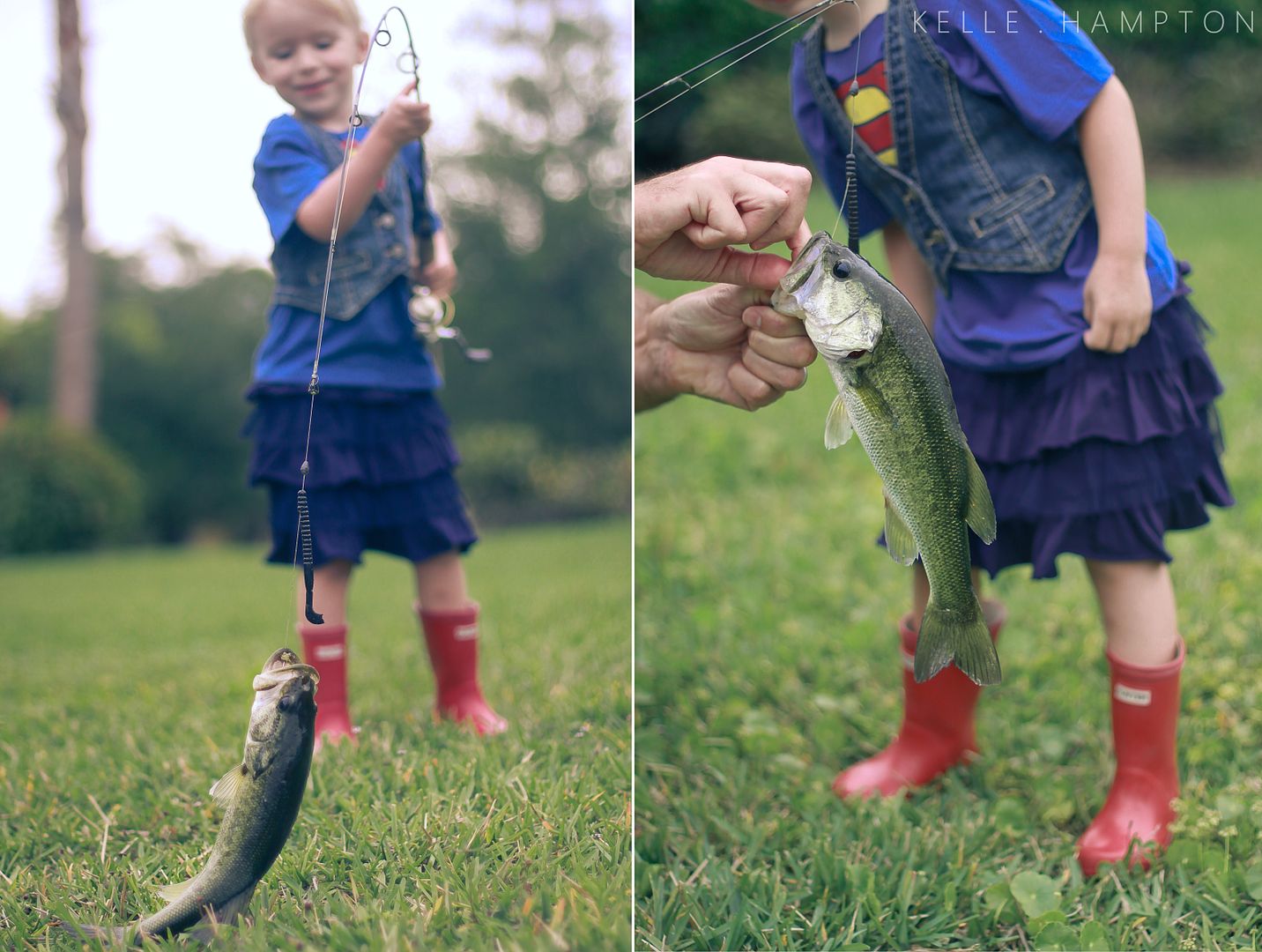 Oh, she was proud. It was her time to shine and she knew it.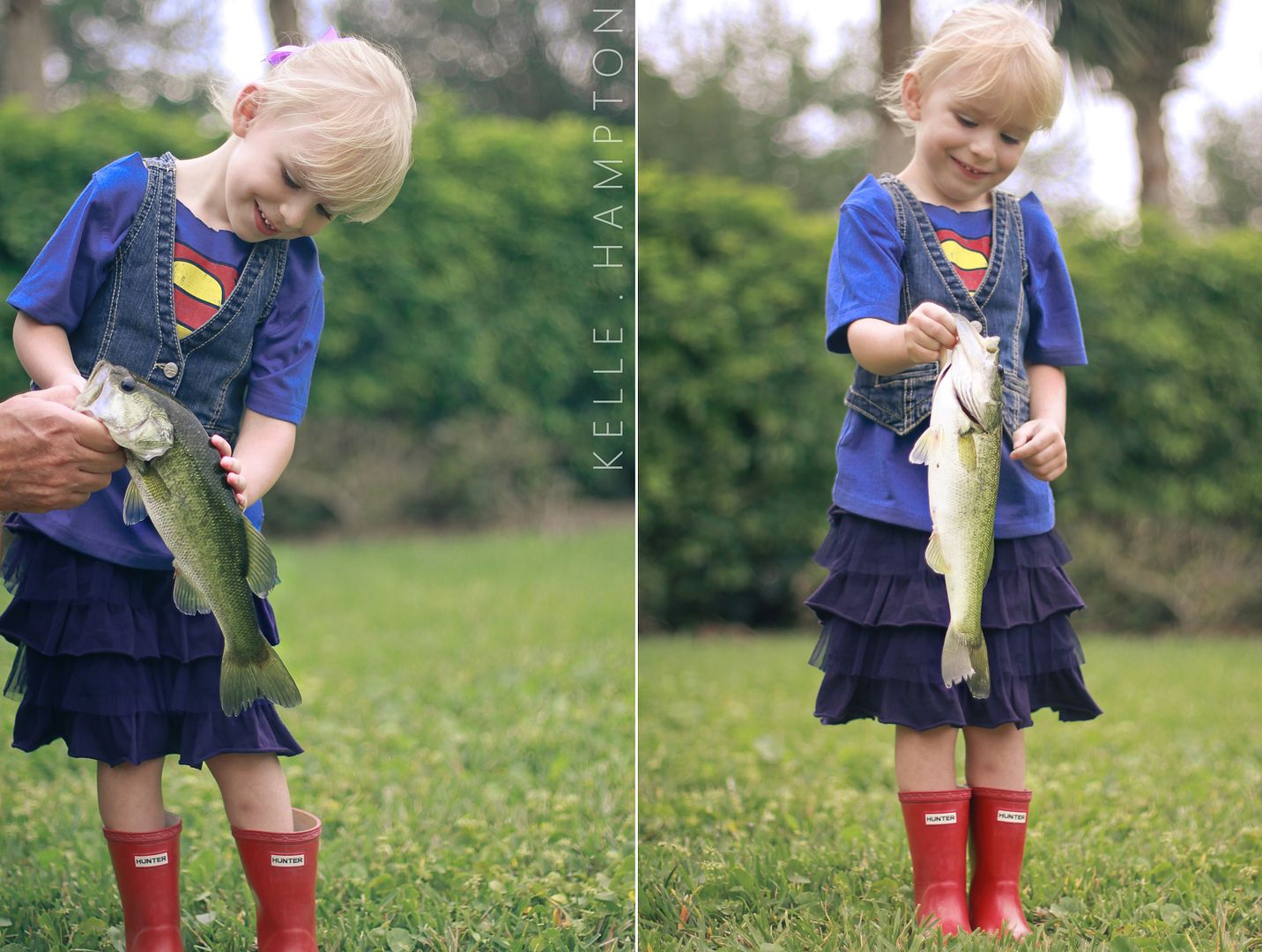 She will always be my first. My first born girl, the one who made me a mama and gave me the most glorious moment of my entire life.
*****

First Kisses.

She's choosy about who gets them, but this doll's been real good to her so it was deserved. I love her kisses.
*****

First and Last.

Today was the first time we bought colored bubbles.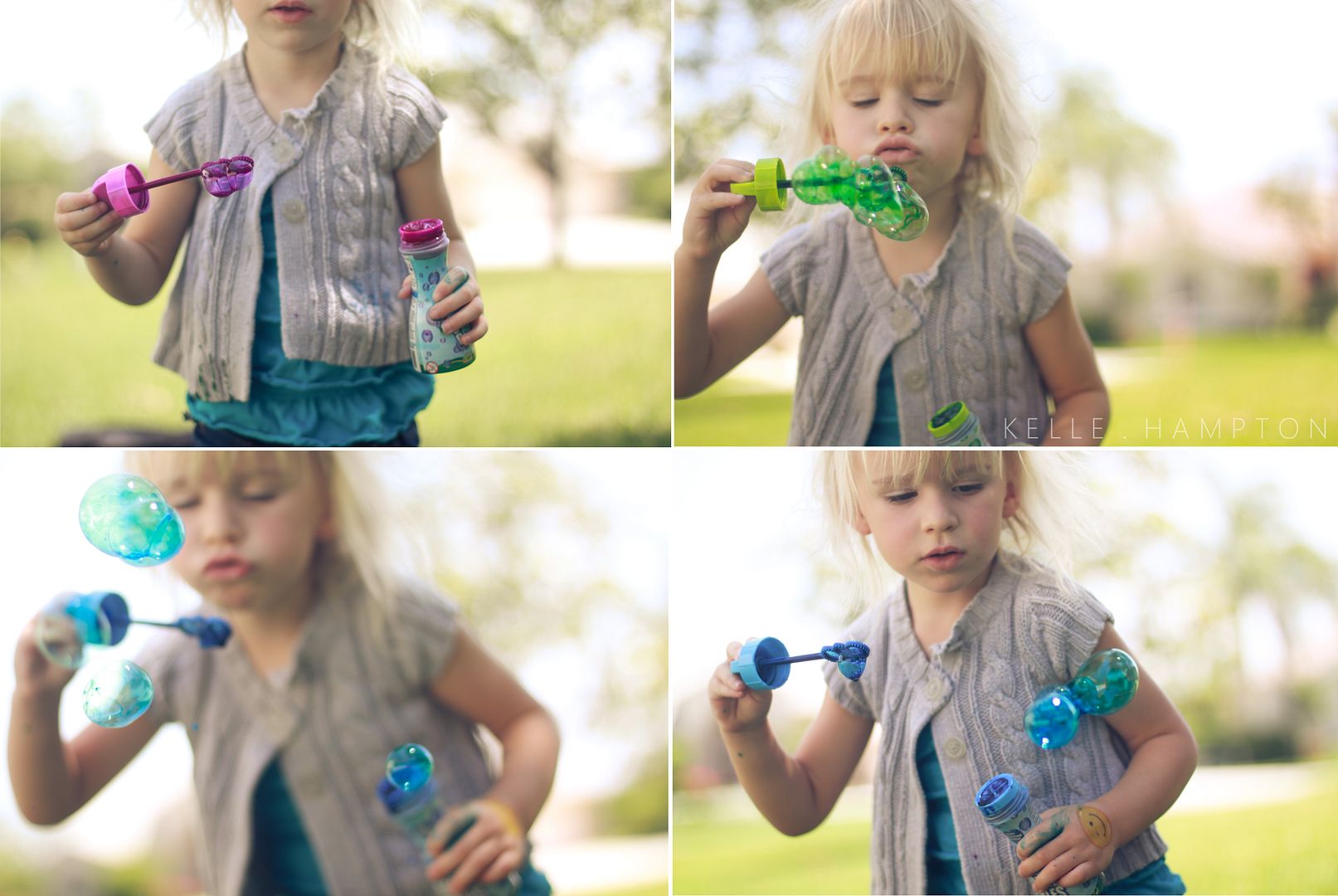 They are pretty.
They are messy.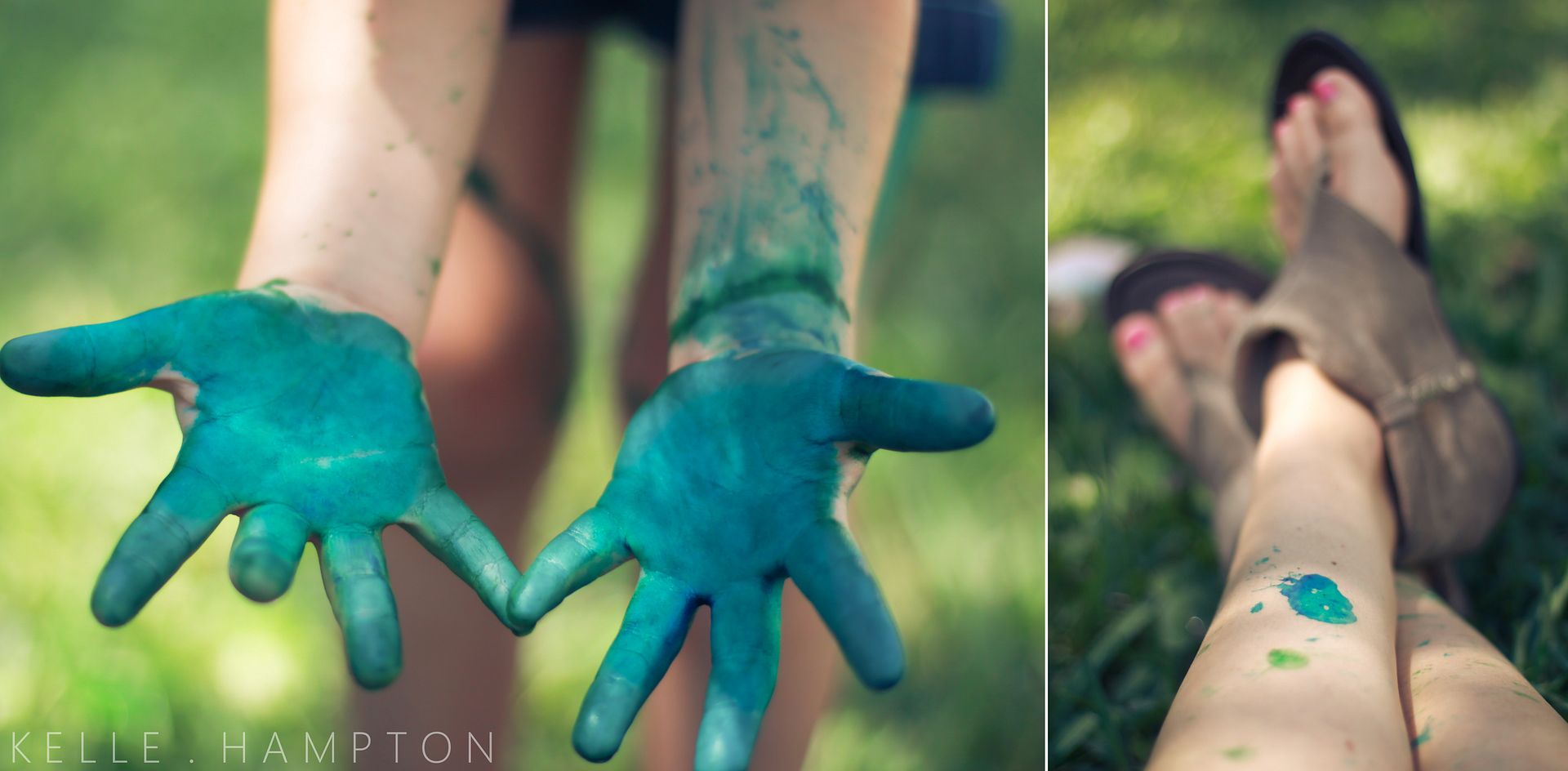 Today was the last time we bought colored bubbles.
*****

First Carrots.

Keep in mind, this is my first time gardening. I wasn't sure if anything would grow, but it has. And while these carrots aren't prize-worthy, the fact that we pulled up anything worthy of eating in our garden is pretty miraculous. I mean, I leave name tags in trees for months.
Look. Carrots.


The rare Carrot Oh, of the Vegetable Oh Family.
Budding I-teeth likey.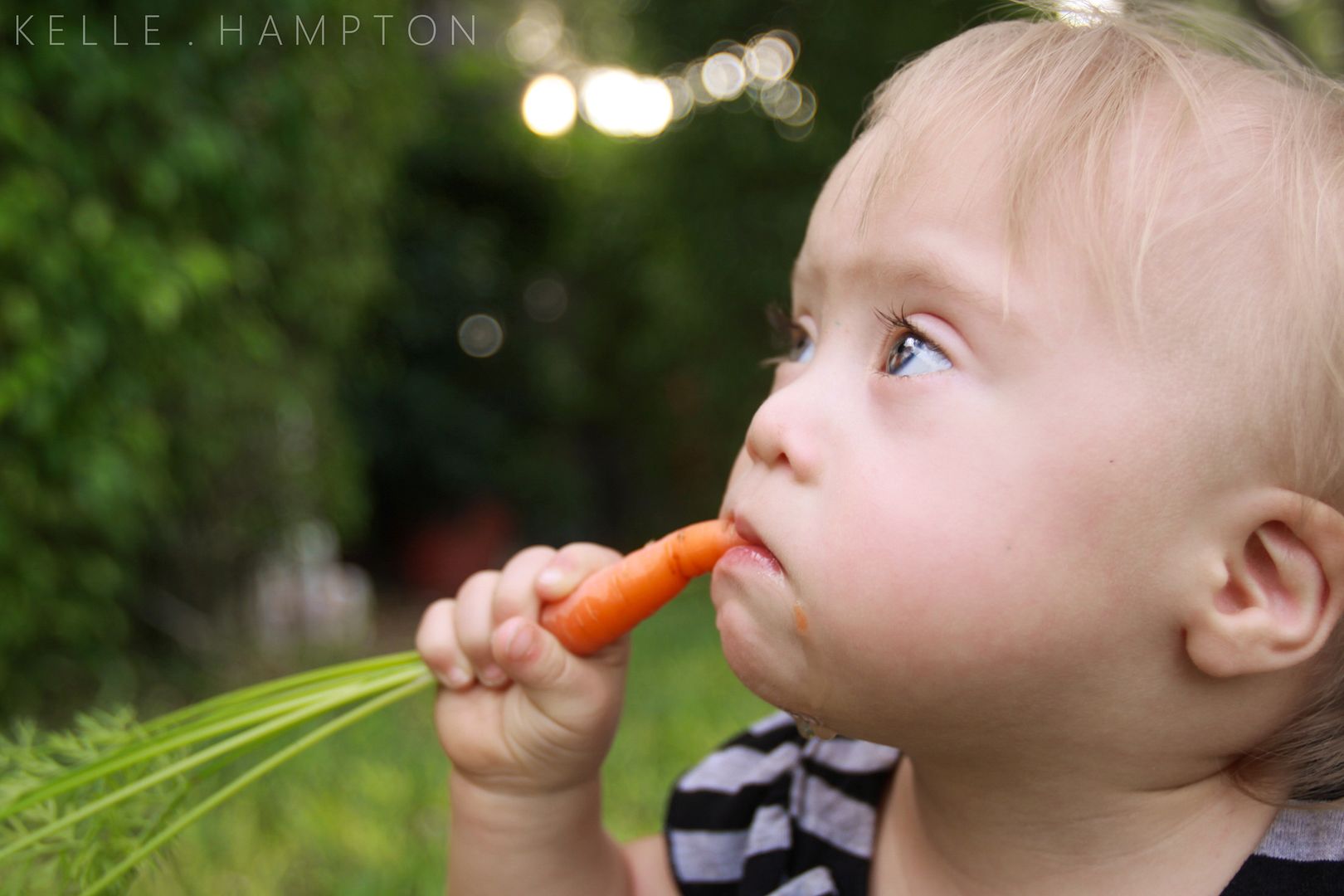 And now, my prayers are finished. I am thankful. Spring brings new things, and I am excited about the promise of growth.
I am motivated this year to try new things–to spruce things up–and I am hoping to bring some small happy renovations to the blog (promise, no major changes!). I'm working on a video tutorial for taking pictures–nothing professional, but some really easy, basic things you can do to take better pictures of your own kids. It's a work in progress and I will share when it's finished, but in the meantime, I'm interested in what you'd like to see more of here. This blog has been my space–and it always will be in that I write about what makes me happy. That will not change. But there is a sense of community here I appreciate as well, and I'd like, occasionally, to bring you things you're interested in too–topics that inspire you, things you want to know more about, etc. If you feel comfortable, in your comment please tell me!
Happy Wednesday.
"There are thoughts which are prayers. There are moments when, whatever be the attitude of the body, the soul is on its knees." ~Victor Hugo