I was going to post earlier today–sneak one in while Nella slept and Lainey arranged her strawberry scented erasers on the carpet. But there were things to do, my mind was in a few different places, and I'm so glad I saved it for tonight because Pandora is delivering, candlelight is flickering, and I am happy. I like to write when my head is clear and I am happy.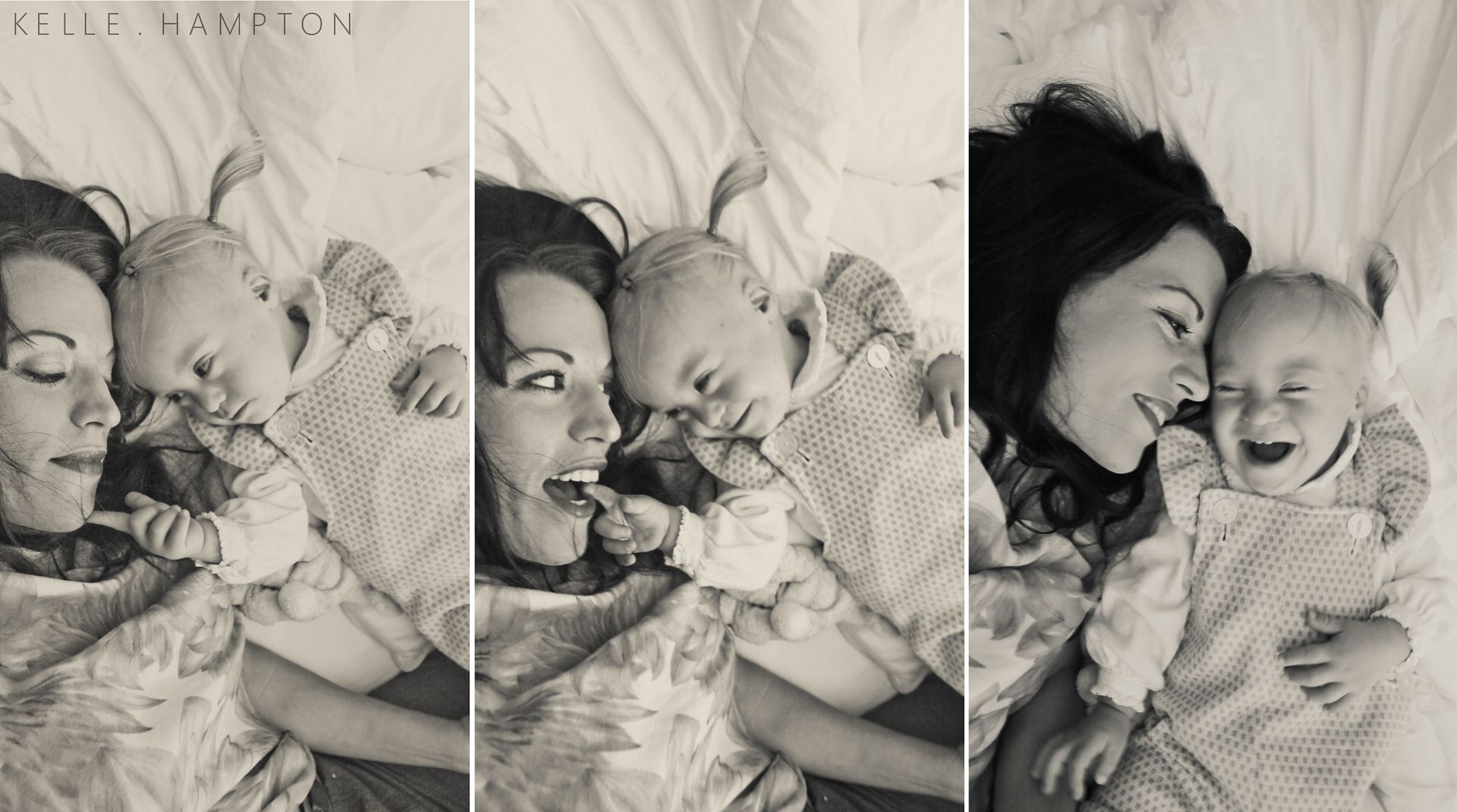 Night writing (not to be confused with Night Rider) is my favorite, for I unravel a bit more reflectively and tend to be more grateful when I'm looking back at the events of our days, and their images are blown-up on a screen that's reflecting candlelight. Or maybe that's just my badass rose-colored glasses. Either way, at the end of the day when the street outside my window is dark and the house is quiet, I gain more perspective.
So, in the spirit of fall and candlelight and good music streaming from my computer speakers, what's a girl to do? Deliver a good old-fashioned Enjoying the Small Things, of course.
*****
Homemade Chicken Noodle
The good mood inducing dinner of champs. Plus, parsley makes me happy. I hope my kids talk about my chicken noodle soup someday. I don't know why this is important to me, but it is. How horrible is it if I say I can't wait until they have colds some day just so I can bring them this soup in bed and make it all better?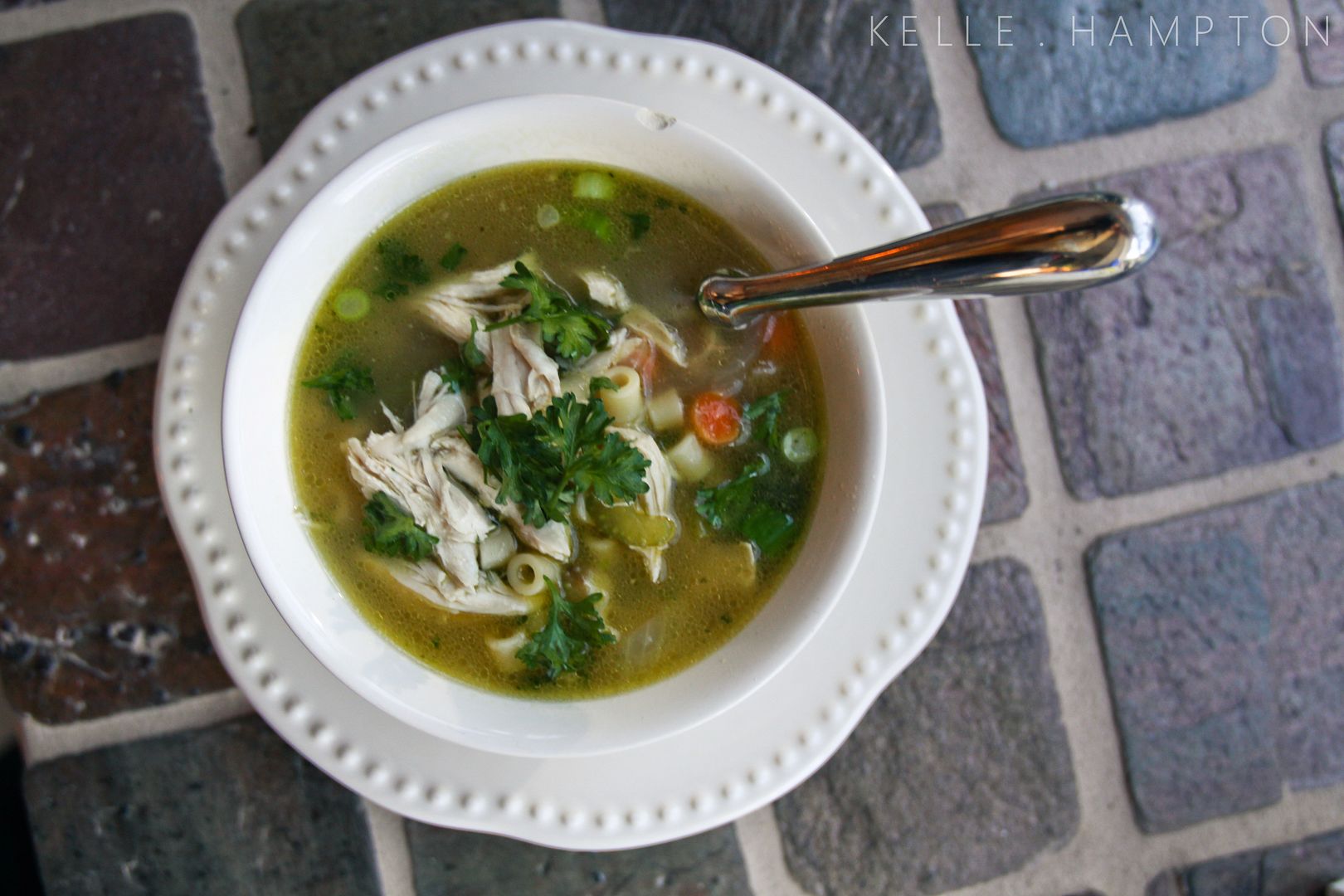 Chipped bowls are good luck.

Moving on.
*****
Bathtime.
If watching fish swim in an aquarium is considered relaxing, then beholding your kids in a tub is hypnotically calming.
During any particularly chaotic or stressful day, our white flag is raised in a bathtime declaration and, while baths are usually associated with night time routines in our home, the midday bath is making a comeback.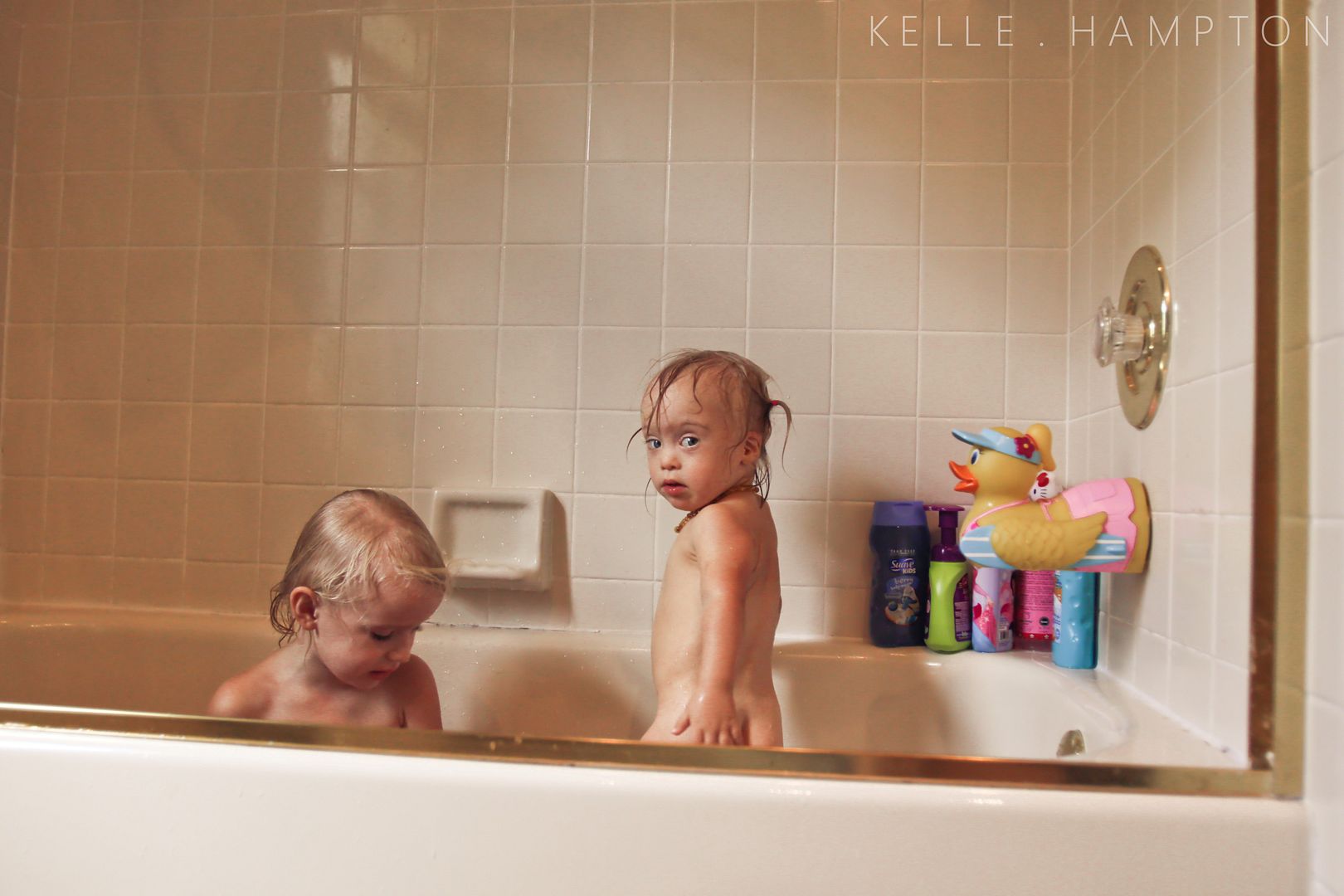 Nella's giving the "Quit looking at my butt" face.
I love the opportunity in the middle of a day to sit on the toilet (stop visualizing, the lid's down) in the bathroom, listen to the water and watch my girls knock Happy Meal toys off soap dish diving boards. Which brings me to the bath toy issue. We don't really have bath toys–the ones that are specifically designated for proper tub use. Other than the last remaining foam letters that haven't disappeared (we can spell WUJX, XJUW, and SUJX), our bath toy bin is a sad hodge podge collection of headless dolls, happy meal toys, container lids, and strange junk drawer whatchamacallits. Oh and a duck. We have one rubber duck that has miraculously survived.
I like when Sister actually thinks she's gonna bail the tub and make a getaway.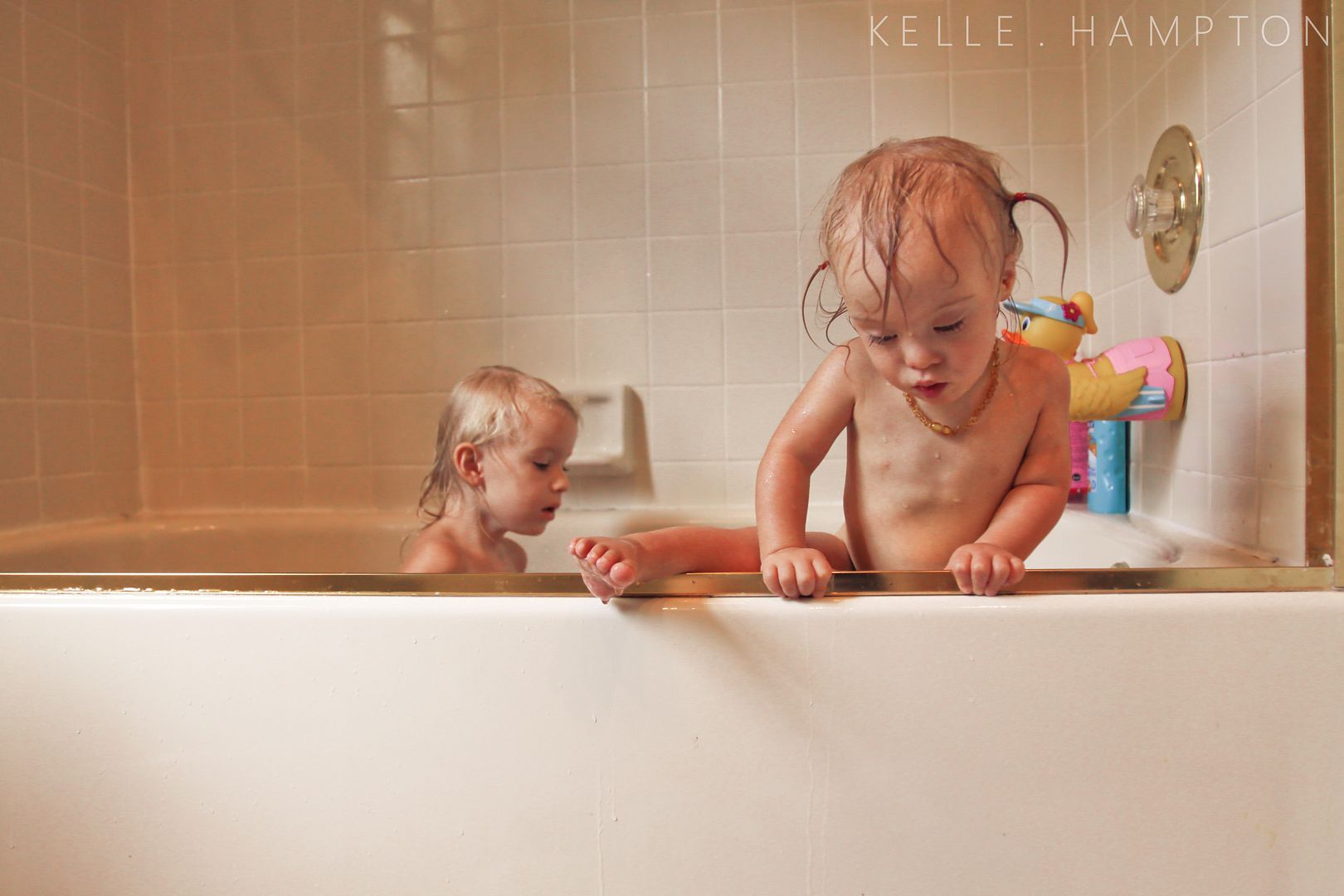 *****
Bend it Like Beckham
I've reacquainted myself with a past love from the 90's. Remember styling sticks, those bendy rods you use to twirl your hair? I didn't even realize they still made them, but during one of those dangerous throw-crap-in-the-cart Target trips, I found them. I used only four of them on my damp hair in the morning, pulled them out 45 minutes later and, voila–flowy shampoo commercial hair. Lainey says it's beau-fi-tal.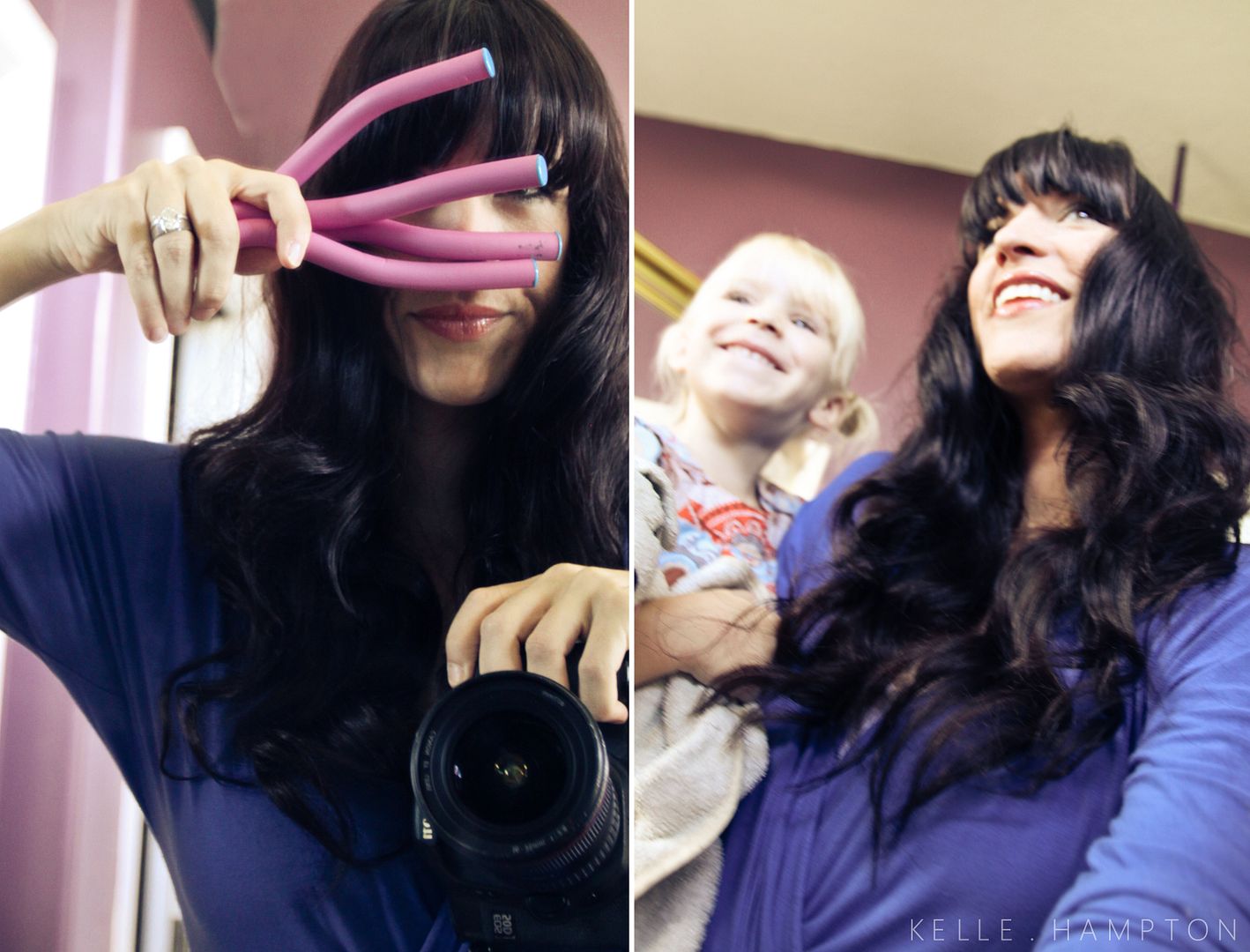 *****
The Return of the Dollhouse.
It was Santa's big gift a couple years ago, and I've never admitted that it didn't go over as well as I intended. I've contemplated giving it to Goodwill, but it always seemed Lainey's little friends were drawn to it whenever they visited, and Lord knows I love having the fun friend house.
Suddenly though, it's made a comeback. Both girls have been playing with it for weeks–arranging furniture, dragging it into the bedrooms, carefully positioning dolls in bathtubs and on tiny plastic toilets. There are doll house characters–a dad whose left leg Sophie chewed off, a mom whose skirt has a knack for falling off, a son, a daughter, two babies, and a horse trainer. Yes a horse trainer, and don't ask about the story Brett created about the drama she causes that poor family because it's a real dollhouse soap opera. She's scandalous, that horse trainer.
Regardless, I love walking past to see this these days:
*****
Game Watcher.
I don't know how Nella knows that it's best she not try to swipe the phone, but she does. When Lainey's playing a game, Nella just watches–bending right into it and intently following along. But my sweet girl keeps her hands to herself and lets Lainey play alone.
*****
Back to the Lake.
An impromptu walk today, and it was divine.
It's not miserably hot any more, so outside trips are more enjoyable. Add a bit of a breeze and the shady canopy from the big lake tree, and you might even forget you're in Florida.
I told Lainey fifteen minutes; we stayed an hour.
Long enough for Sister to take a cat nap…
…and Lainey to pick flowers, gather bleached-out snail shells, and brave the muddy edge of the water to pretend fish.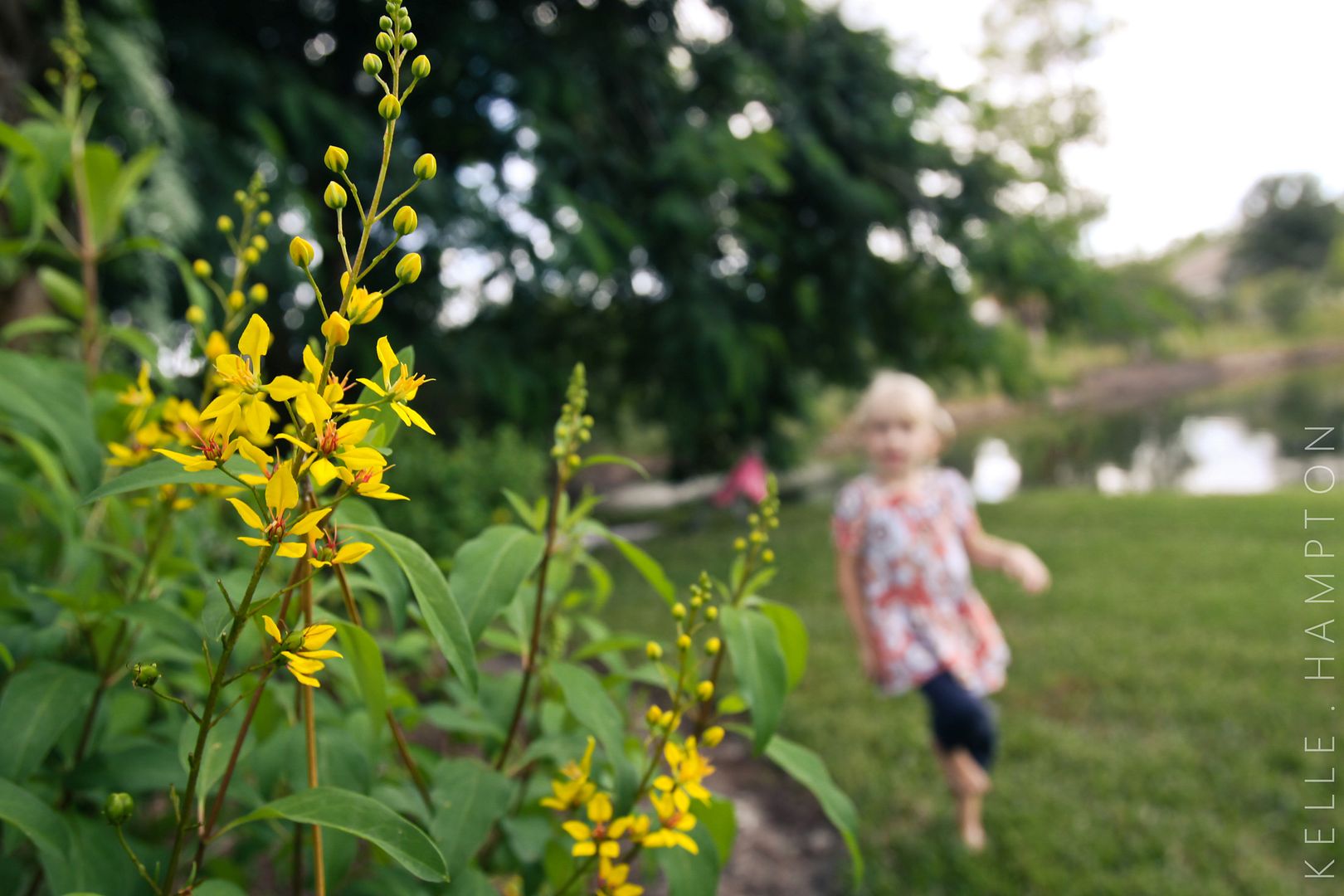 *****
New sponsor, Advocare Independent Consultant Jessica Norris, joins Enjoying the Small Things this month in sponsorship. Advocare is a premier health and wellness company that offers a wide range of nutritional products including vitamins, nutritional supplements, energy bars and drinks, weight loss products, skin products and more.
Their popular Spark energy drinks are refreshing and come in a variety of flavors. Austyn stole them all because he's very into the energy/workout/nutrition thing right now.
Two commenters on this post will be randomly selected to receive a free box of the new Mango Strawberry Spark drink, courtesy of Jessica Norris' Advocare store.
*****
This weekend initiates the blessed October, and my fall freak flag is whippin' in the little wind we have. Someone said it's supposed to be "cool" this weekend, and when you hear the word "cool" in Florida after a hot summer, you take it and run.
Good things in store.