The weekend began, as good weekends do, spilling sunshine from blue skies. We went out for breakfast–my favorite out-to-eat meal–and dabbled in the art of weekend nothingness.
My Saturday gift came in the form of a trip to the hospital where I sat in my friend's room and held her sweet new girl–seven hours old–and studied her features, ran my fingers over the cowlick of silky hair that hugged her perfect head, and inhaled the rare opportunity to experience the miracle of really new life. I speak fluent newborn, you know. And I could have sat in that room holding that baby all day.


Welcome to the world, Rowan!



But other babies called.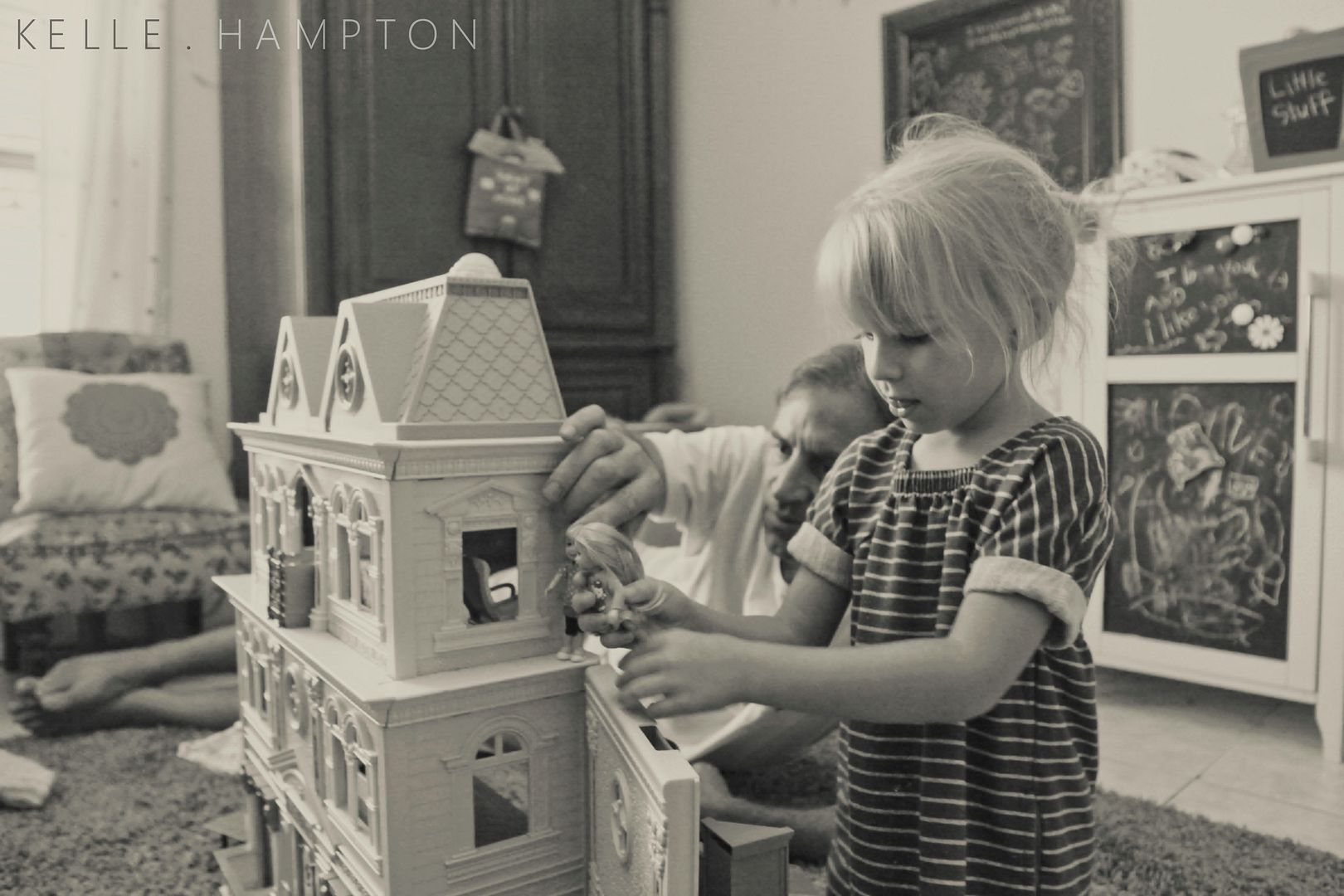 And today? It was gray. Not mysterious gray or depressing gray, but soft and calming stay-in kind of gray.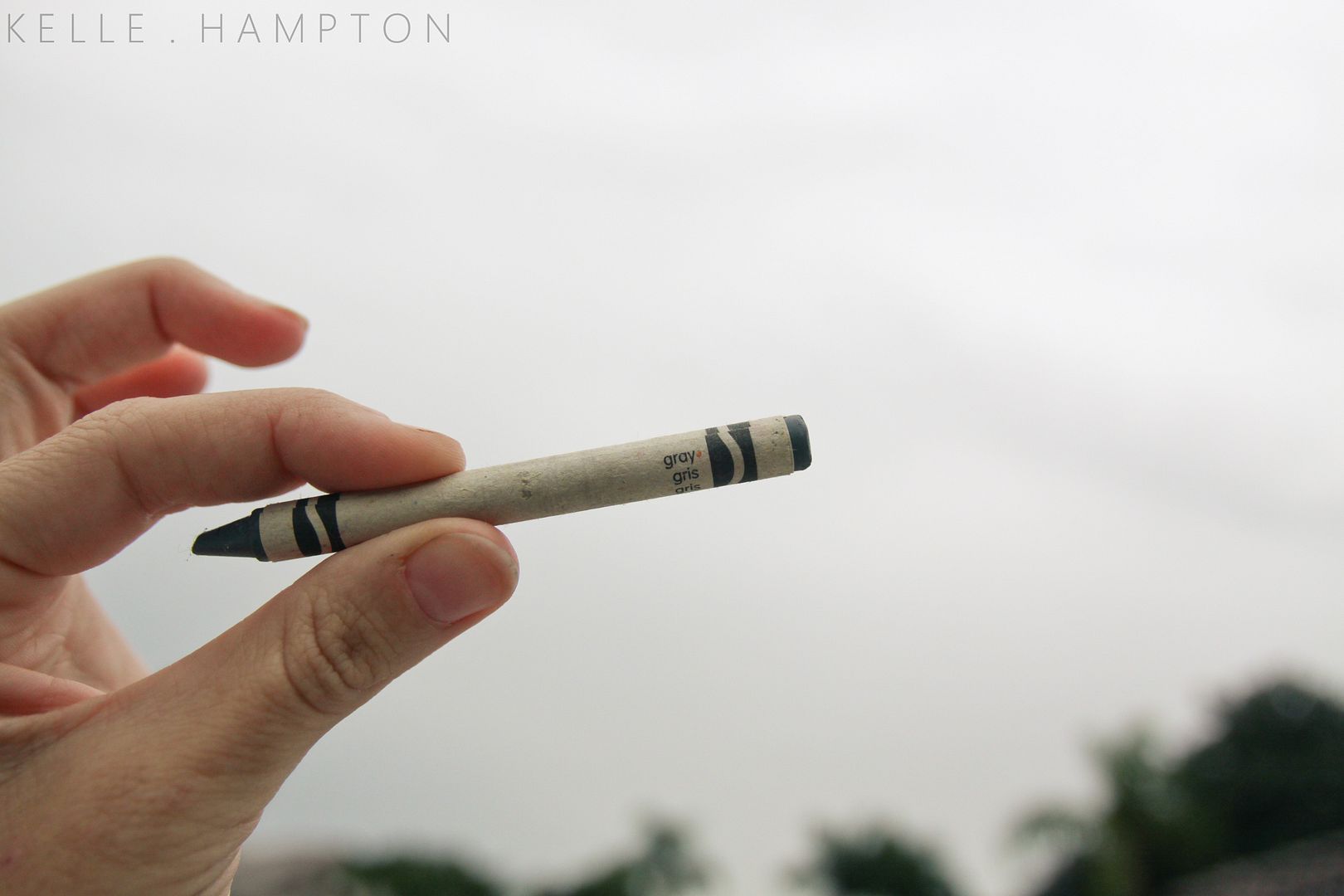 And while there are many different kinds of rains here–loud and thundrous downpours, beach storms, scattered showers–today, it rained soft and steadily. And it was cozy.
I can't say the same for last night's dramatic downpour that slammed windshields in blinding sheets and pounded roofs in a turbulent roar.
We braved the storm last night to head out to a bowling alley after one of those itches hit me out of nowhere. "Let's go bowling." Similar but less successful spontaneous itches in my past have included "I'm going to color my hair platinum," "I'm going to sell Mary Kay," and "I'm going to apply for a job at Victoria's Secret." These ended in purple fried hair, a closet full of make-up I never sold, and getting banned from ever being hired by any Limited company forevermore, respectively.
But bowling? Bowling delivered.
Lainey took right to the three-fingered grip of a bowling ball and quickly mastered the art of delivering a roll that would produce the least amount of momentum necessary to keep a ball moving. It took like three minutes for the ball to make it to the end of the lane, and then pins fell in sloooooowwww motttttiiiiiooon, one by one.
Insert victory dance.
But it was fun–being all holed up, literally, in a dark alley, while it rained and thundered outside.
Sister wanted only one thing–to break free from the shackles of her walker and high-tail it down the lane.
She got close once, but struck out, no pun intended. Okay, totally intended.
And I discovered some very important things one needs to know about bowling.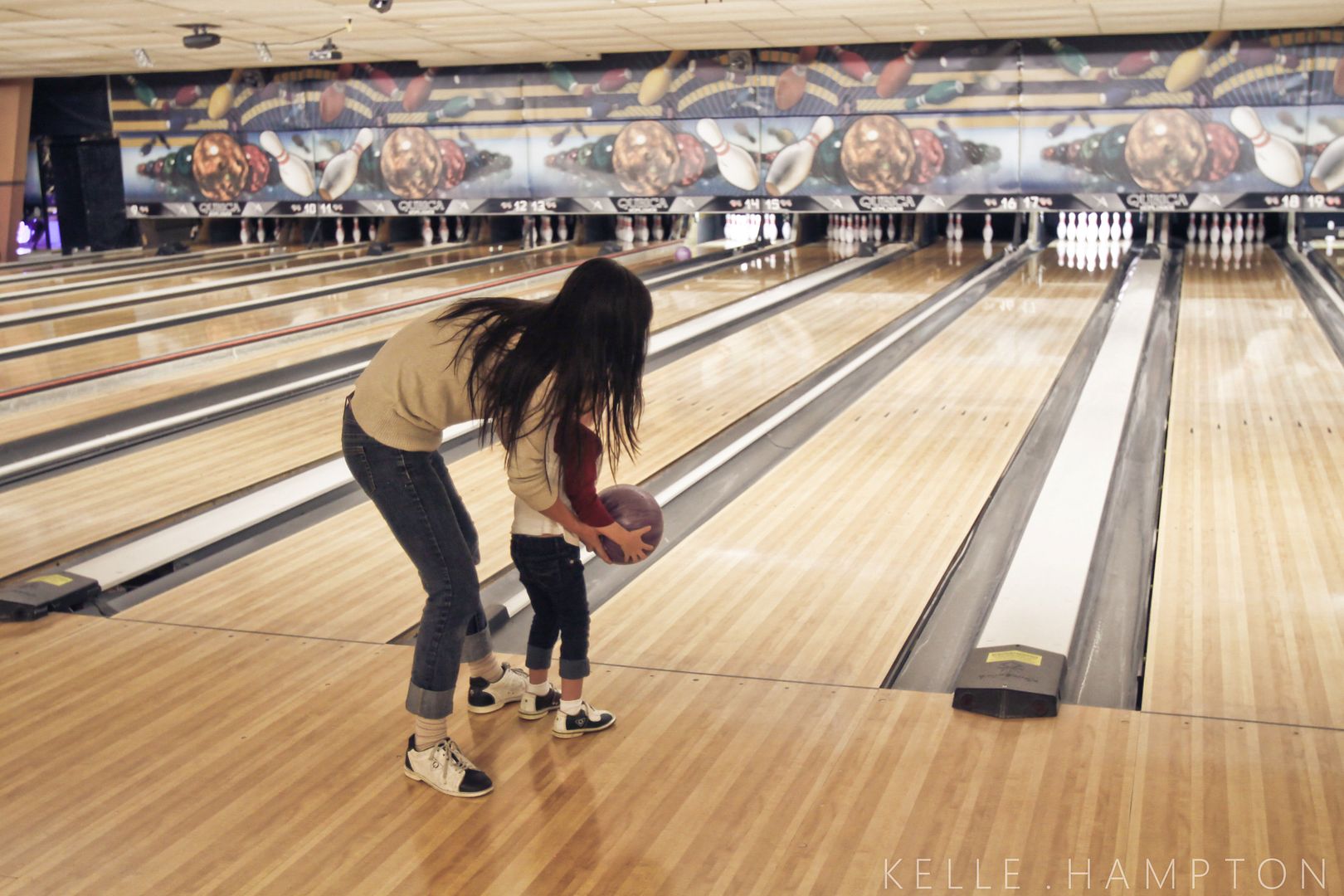 Things I Discovered About Bowling:
1) That alarm that beeps when your foot slips into the slick, waxed surface of the bowling lane? It's there for a reason. You will fall. Hard. Like arms in the air and legs parallel to the ground kind of fall. Just ask my friend Andrea.
2) If you forget socks, you can buy them at a bowling alley. From a vending machine, and they're only jacked up six times the regular cost of socks.
3) Bowling shoes are adorable. Keep telling yourself that.
4) Unlike golf, low scores don't win. Shoot.
5) No matter how many times you try and will the music control guy to stop playing Nickelback, he won't.
6) Wow, I really do know all the words to Phil Collins' In the Air Tonight.
7.) Not everyone thinks it's funny when you talk in a Southern accent all night and holler "Halleluia, sweet Baby Jesus" after anyone strikes.
8.) Waving your arms like this to make the ball go to the right does not make the ball go to the right.
9.) If you throw the ball so cockeyed, it bounces in another lane, someone will get it for you.
10.) Brett's serious bowling stance is funny. Like I couldn't stop laughing at my camera screen every time I caught him in a Neanderthal stretch.
11.) While waiting for your next turn to bowl, you can kill time by choreographing spare and strike victory dances, giving fake bowling lessons or impersonating Bowland tour guides even though there is no such thing as a Bowland tour. But if there was, it would begin with "Here at Bowland, we…" In a thick Southern accent, of course.
So there. Bet you're glad you know that now. Bowl on.
*****
Congratulations to the Scentsy holiday warmer winner, Comment #180, the doc:<em> Big laughs tonight? Gathering with 2 friends at a university reunion remembering our college crushes and piecing together where they are now – some info real, some imagined. So serious at the time but a few decades out it is giggle-worthy!
doc, please send your contact info to [email protected] with "GIVEAWAY WINNER" in the subject line. Thank you!
*****
If anyone's up for some Naples travel (does this entice you?), Bonita by the Beach is offering 20% off listed pricing from now until December 15th.
*****
And that leaves us at the end of this Monday night where I am wishing you a very happy week indeed.
We shall bake tomorrow. We shall bake and proclaim our love for a good fake Florida fall.