It is about this time of year that I crave shutting everything off, trading on-the-go schedules for quiet ones. And while I still enjoy the thrill and the challenge of juggling activities and opportunities, I smile with the knowledge that the last months of the year bring togetherness and reflection. Addressing Christmas cards, searching for new recipes, spending time with friends, decorating the house, and tunneling my efforts into what matters most…our family.
*****
Soccer was a good experience–past tense intentional.

This is my hide-in-the-trees invisibility attempt that I was sure would change our soccer outcome. Not so.

Despite my friend Andrea's attempt to run on the field with the kids (Sister's got balls of steel), after 45 seconds of in-the-game participation, my girl decided Year Four is not the year she's ready to rumble on the field.
And we applaud her for letting us know, and ourselves for adding another notch on our belt of Lessons Learned in Parenthood: If you build it, they might not be ready for it.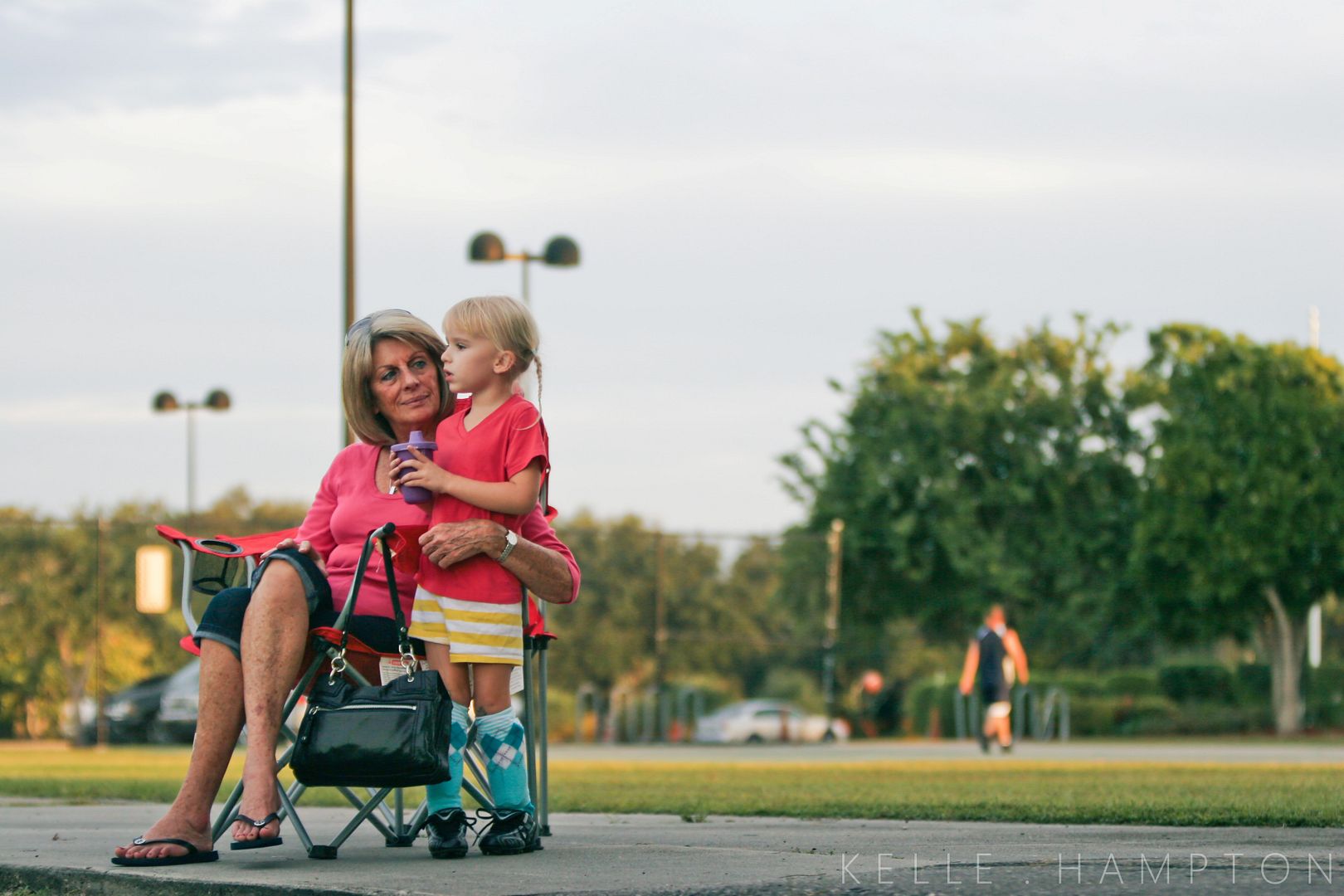 Grandma Colleen was a nice comfort Friday night.

I'll miss the Friday Night Lights of the big field, but I will love the extended time to stay in pajamas with my coffee Saturday mornings without running out the door with a missing cleat to make it to the game on time.
Little Sister will miss the big field playground.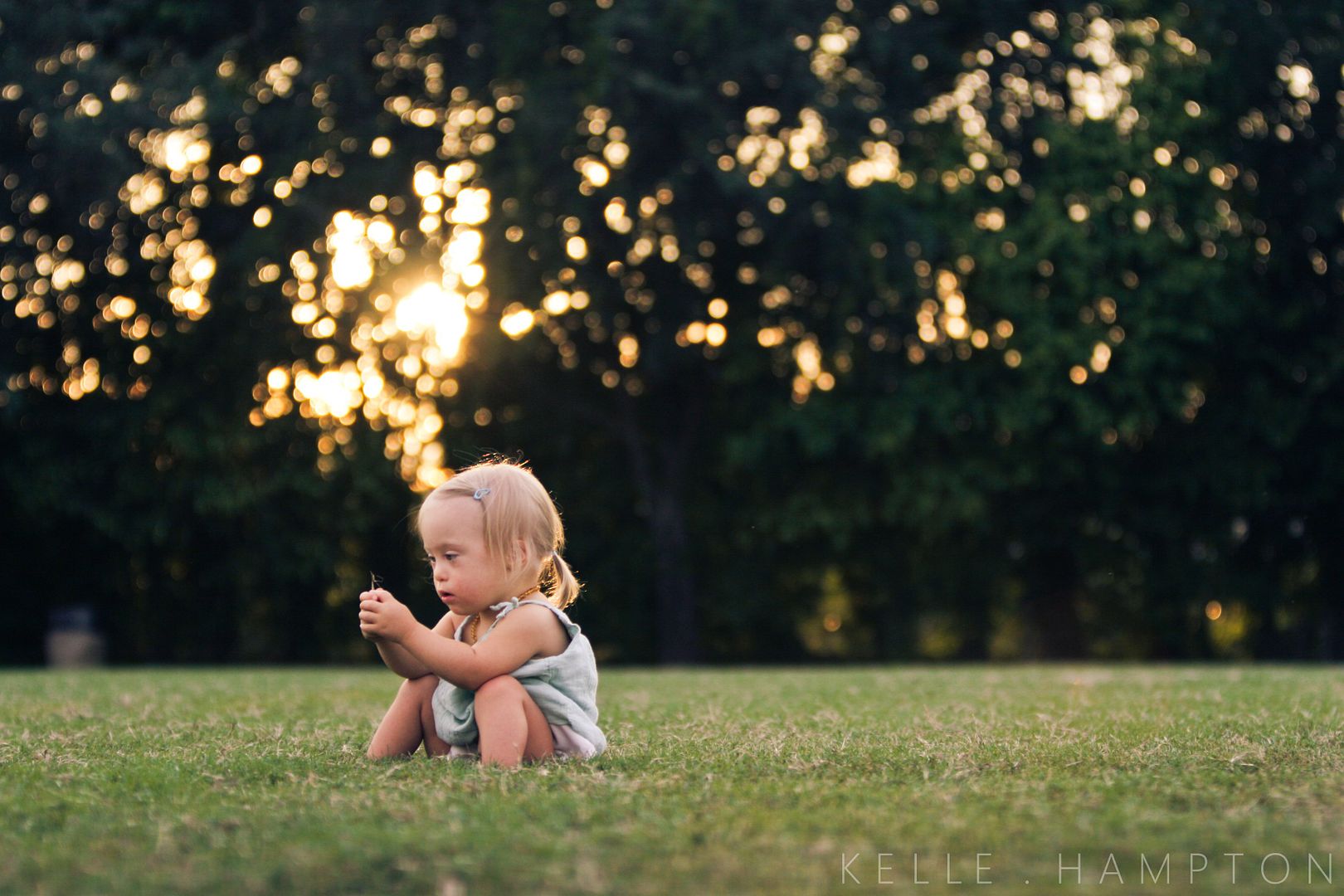 But both my girls will continue to explore the many things they do love.
Like finding purses and destroying wallets.
And parading through puddled streets with splash performances.

Cape, Pip & Bean

*****
If celebrating occasions was a karate class, we'd have scored a black belt this weekend. Birthday parties, baby shower, lots of cupcakes.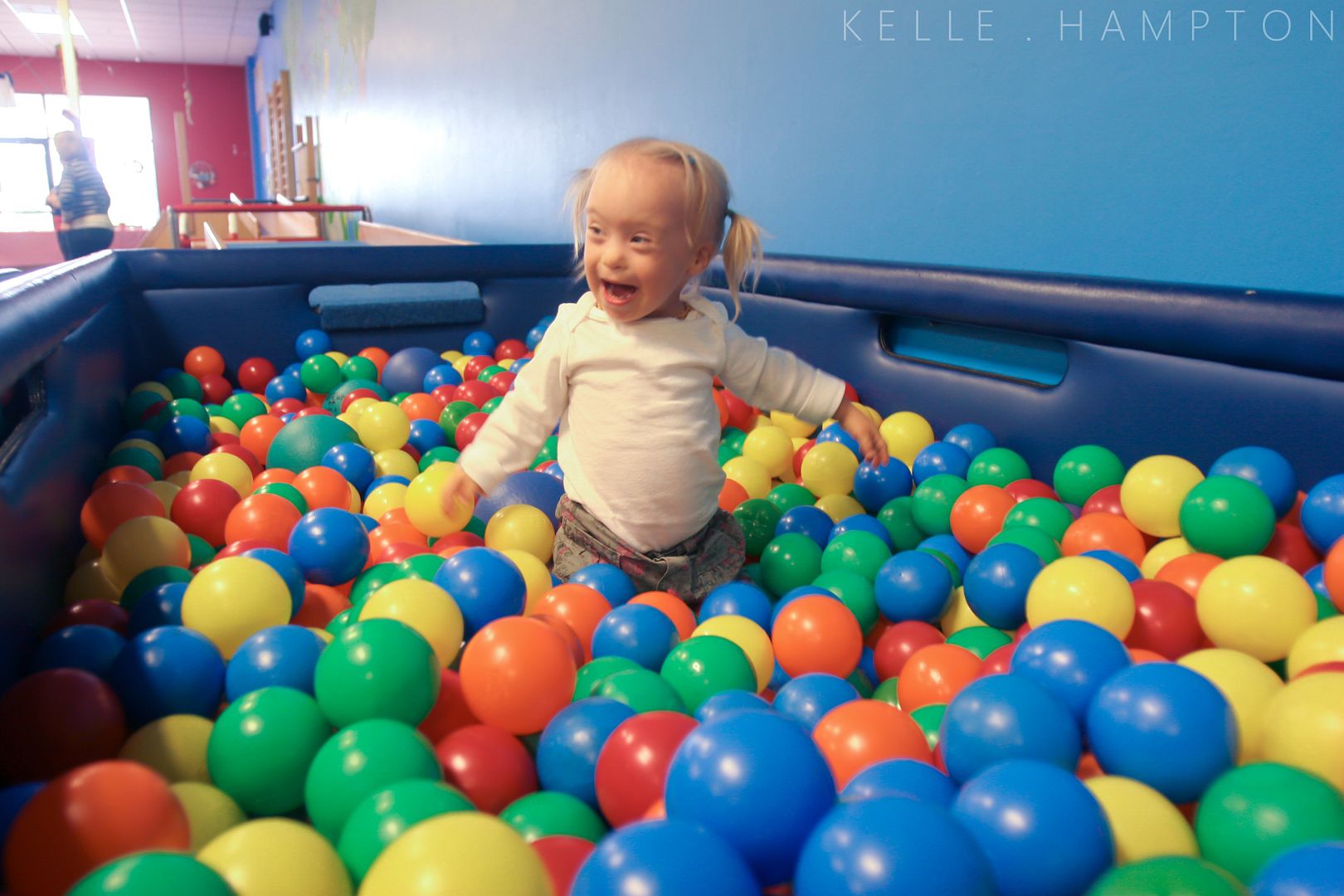 Any of my hesitation about Lainey's soccer intimidation was resolved when I watched her make new friends later in the weekend–singing, dancing, and very happy these parties didn't involve shin guards and boys who kicked the ball away from her.
And this moment?
…happens all the time. Lainey just swoops out of nowhere, squeezes hard, kisses, gets her fix…and moves on. And my heart beats just a little faster.
*****
Sister patrols shoes at all times. She is the Keeper of the Flats. The Protector of the Flip Flops. The Mud Room Manager. Protecting the innocent shoes of tomorrow…it's her job.
*****
Finally, yes, Fall came to our door this weekend. In a white box, taped up with love with from my cousin, Jo, who sends us leaves every year. I get sentimental every time they arrive, especially because it is now accompanied by Lainey's squeals of delight and the fact that I am so happy she is experiencing a piece of my past. I want her to know how it feels to jump in them, to sort out Oaks from Maples, to smell that crisp earthy perfume that's locked up in even the dried and withered ones.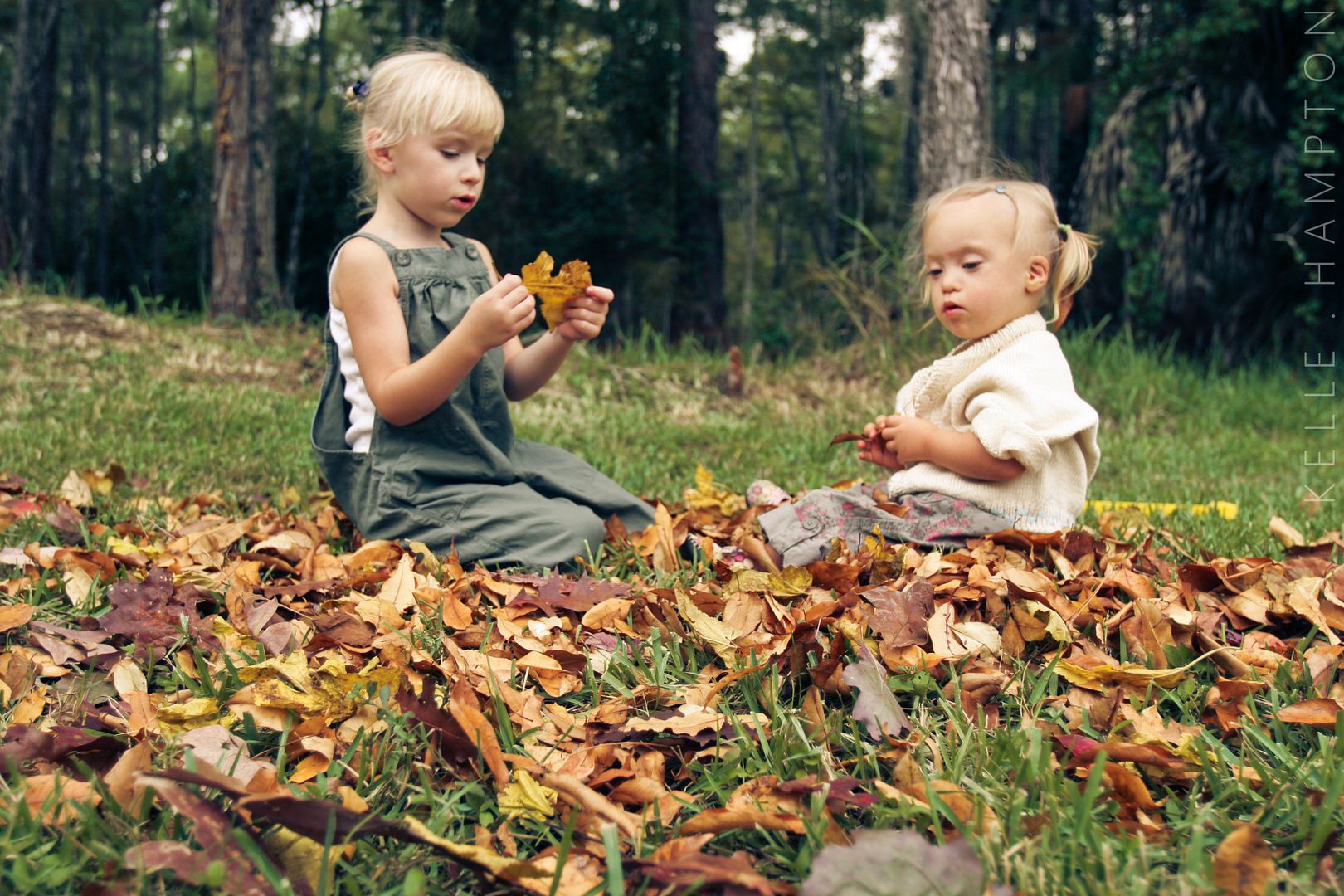 We raked them. We laid in them. We laughed at the way they danced in the air when we kicked our way through piles of them.
And my girl can now spot out the rounded edges of the Oaks and the jagged tips of the Maples. We talked about all the different names for colors. Fancy terms for yellows and oranges and reds like maize and russet and garnet. Who says you can't have Italy and Holland? Who says you can't bring Michigan to Florida? Not I, my friends.
Behold, the evidence.
And that? That makes me very happy.
*****
If you noticed the new header, let me introduce the talented illustrator, Truly Yours Design. Sisters Beth & Jess e-mailed me the illustration they created, and I immediately smiled, A: because if my waist and hips looked like this drawing in real life, I'd run naked through my streets every day, and B: because they captured my girls–Nella's pigtails, my favorite striped jammies, Lainey's tiny braids and whimsy. I fell in love with it and am happy to incorporate their talents for a nice fall header. (I was kidding about the naked part. You know that, right?)
If you're interested in blog design or personalized illustration for your family, check them out HERE.
*****
Giveaway winner for the Every Scrap Countz gift certificate is: Comment # 35, Jesse– "I absolutely love the very last picture. Makes me miss nursing my babies so very much."
Congratulations, Jesse! Please send your contact info with "GIVEAWAY WINNER" in the subject line to: [email protected]. Thank you!
*****
Tomorrow, I'll be back with a Hallmark post on Making Time for Friends.
It's Monday.
We're off to a good start.