A friend asked me yesterday what my December looked like and, instinctively, I began to reply "busy." "Busy" is how I always respond, and it's become second nature to have it ready to fire off in response to any question.
"Hey, haven't seen you in a while, how's it going?"
Great, but busy.
"We missed you last week, where were you?"
Sorry, I've been busy.
"Hey, how's your family?"
So freaking busy, how's yours?
And Busy becomes this black hole that mysteriously abducts us away from the humble land of availability. I've lately been reminded though that every one's busy. They're just not so jackass to have to shout it from the rooftop.
I think we often make the mistake of assuming that our worth somehow corresponds with how busy we are. I've done it myself–advised dating friends that if a guy calls, tell him you're busy. You're in demand. You're just sooooo tied up with fabulous things that make you busy, busy, busy.
When my dad was in college, he worked as an orderly in a nursing home. He said employees used to laugh listening to the residents as they gathered in the lounge at the end of the day. While most of them had spent their days sleeping, knitting, wandering the halls, at night those banal routines transformed into embellished stories of just how very busy they were. And whether or not their tales were altered by dementia, it was obvious they understood the idea that they were admired, even just within the small community of wheelchairs, if they spent their days tied up with very important things.
"What did you do today, Florence?"
"Well, funny you should ask, Lloyd. I was so busy."
I'm tired of the word busy. Try saying it over and over–it's annoying. I've been busy all year (I swear I'm going to stop saying busy), and it's time to take a tip from those old people and take some time to slowly shuffle, fold wash cloths, knit booties and maybe even play a game of cribbage or two. That makes us significant just as much as crazy schedules, if not more.
If companies struggle all year to break even and Black Friday finally flips the switch to gaining profit, then perhaps I should, likewise, focus on the rest of the year as pure gain. I'm going to enjoy it.
I stopped myself yesterday before I answered. You know what? We're not busy right now. Our December is full of opportunities to connect–calendar dates that call for both Out & About as well as Idle & Home. Busy is far too cheap a word to depict the ever changing harmony of opportunities, responsibilities or whatever it is that makes the clean grid of a December calendar swell.
Besides, December's still a week away, and there are still a few boxes left on my November calendar here. This weekend, we took the responsibility of filling those days very seriously. If I had to write something across the days of our Thanksgiving weekend, I think it would be a smiley face. And "HELL YEAH." Caps Lock. Because pie always calls for a hell yeah.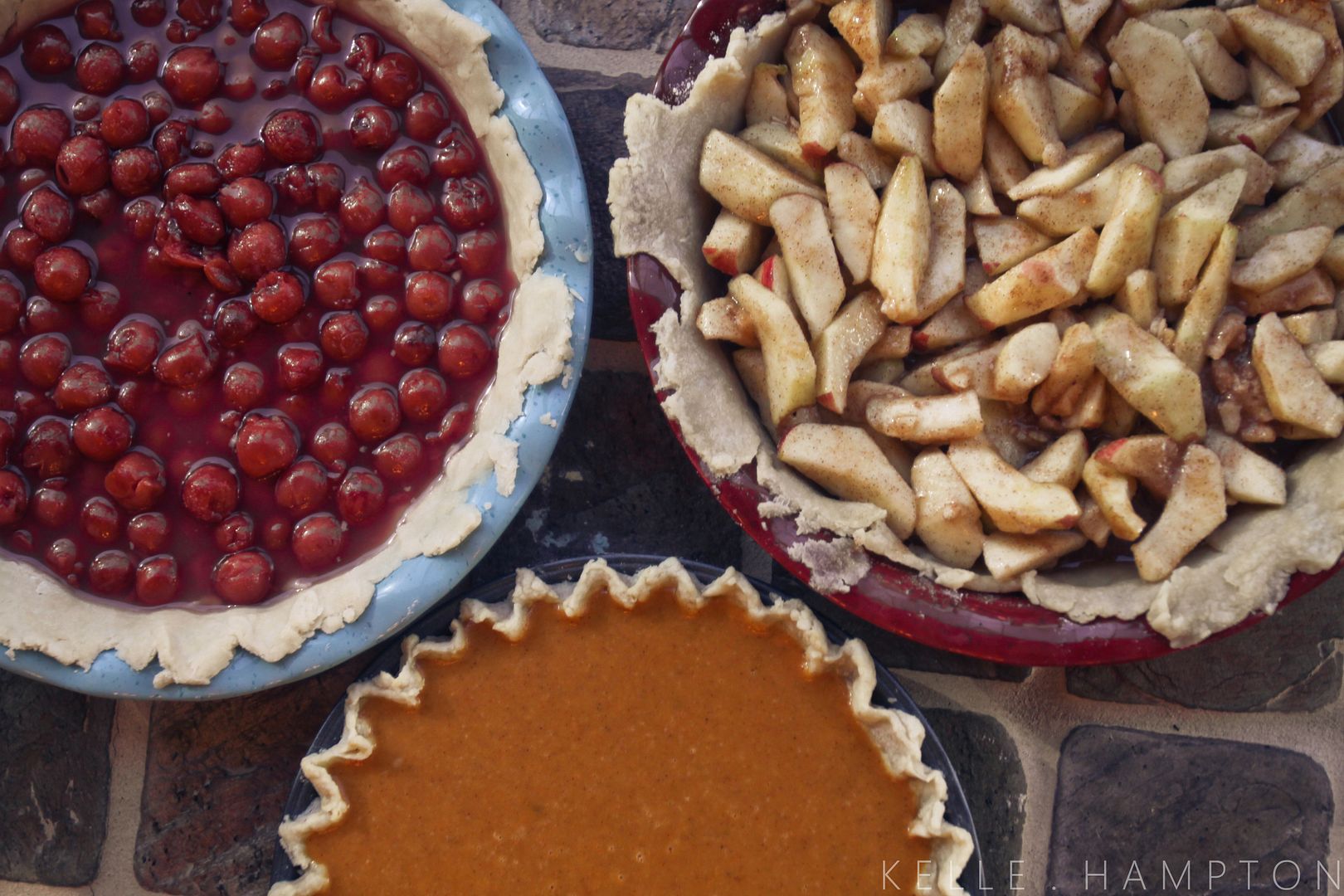 We determined this was our fifth year in donning festive pajamas for the annual breakfast tradition.
We added chocolate chip pancakes to Nella's list of favorite foods.
And the scene in our friends' kitchen unfolded to everything that is the opposite of busy. In a word, it was good.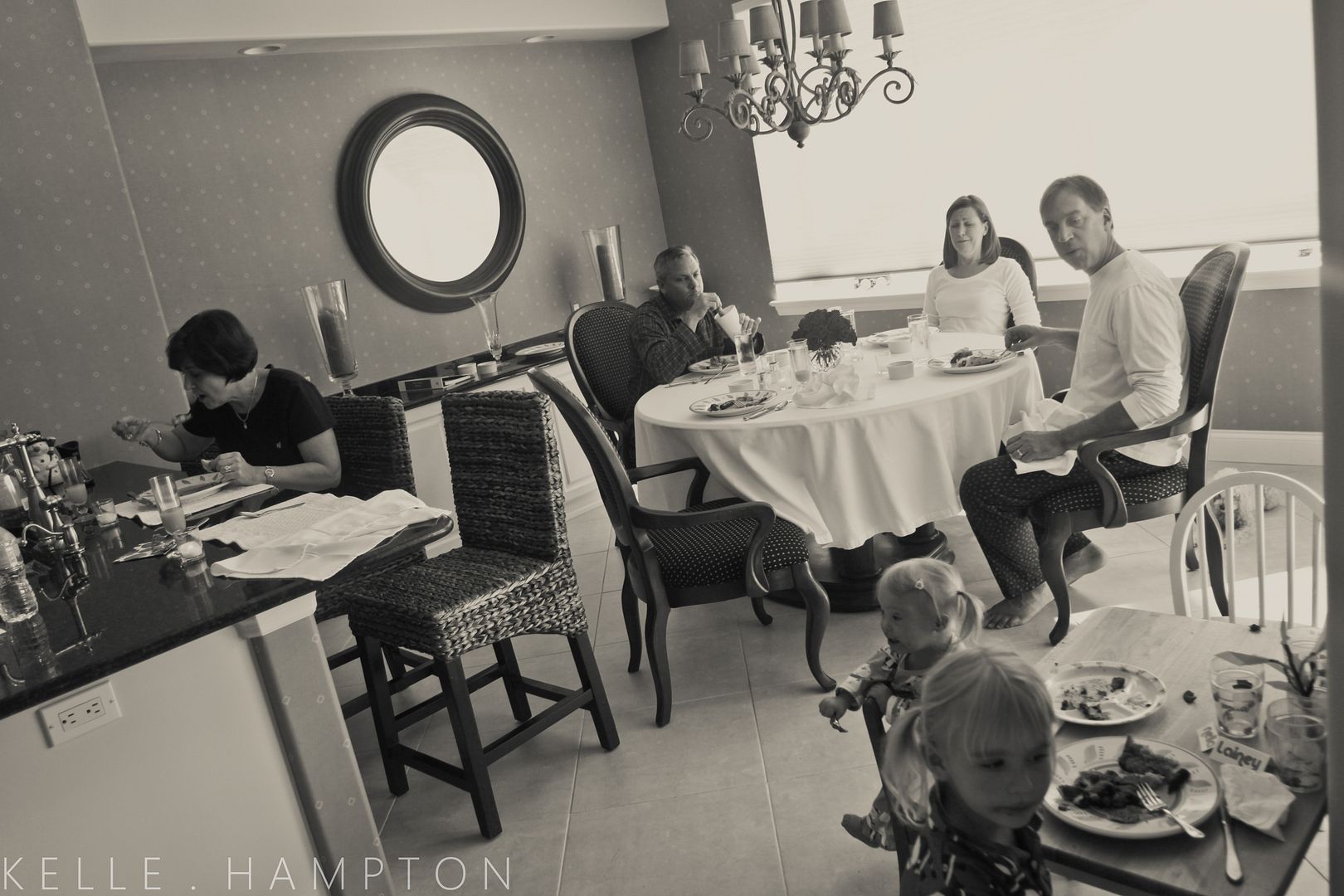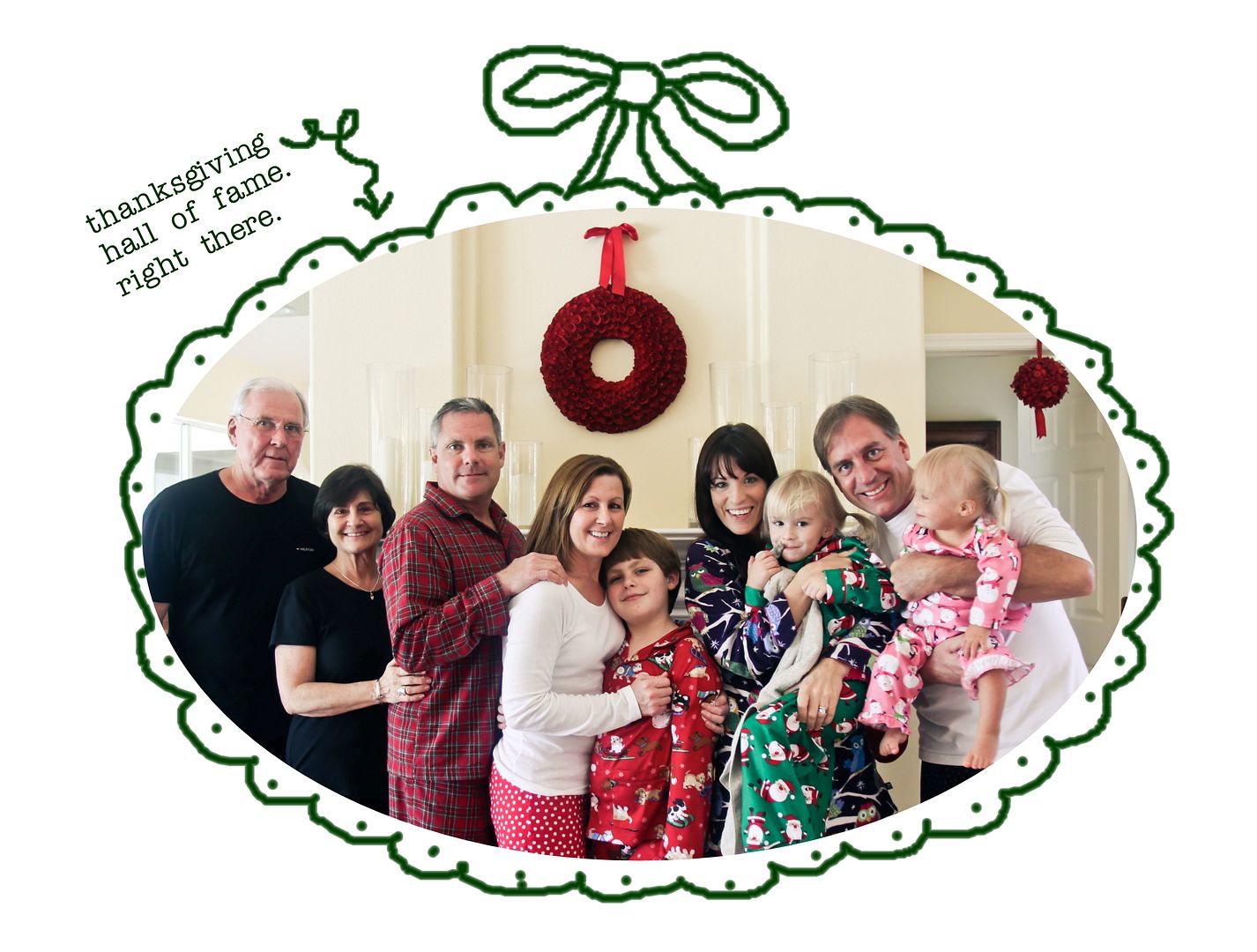 Home & Idle, Take Two. Thanksgiving Evening.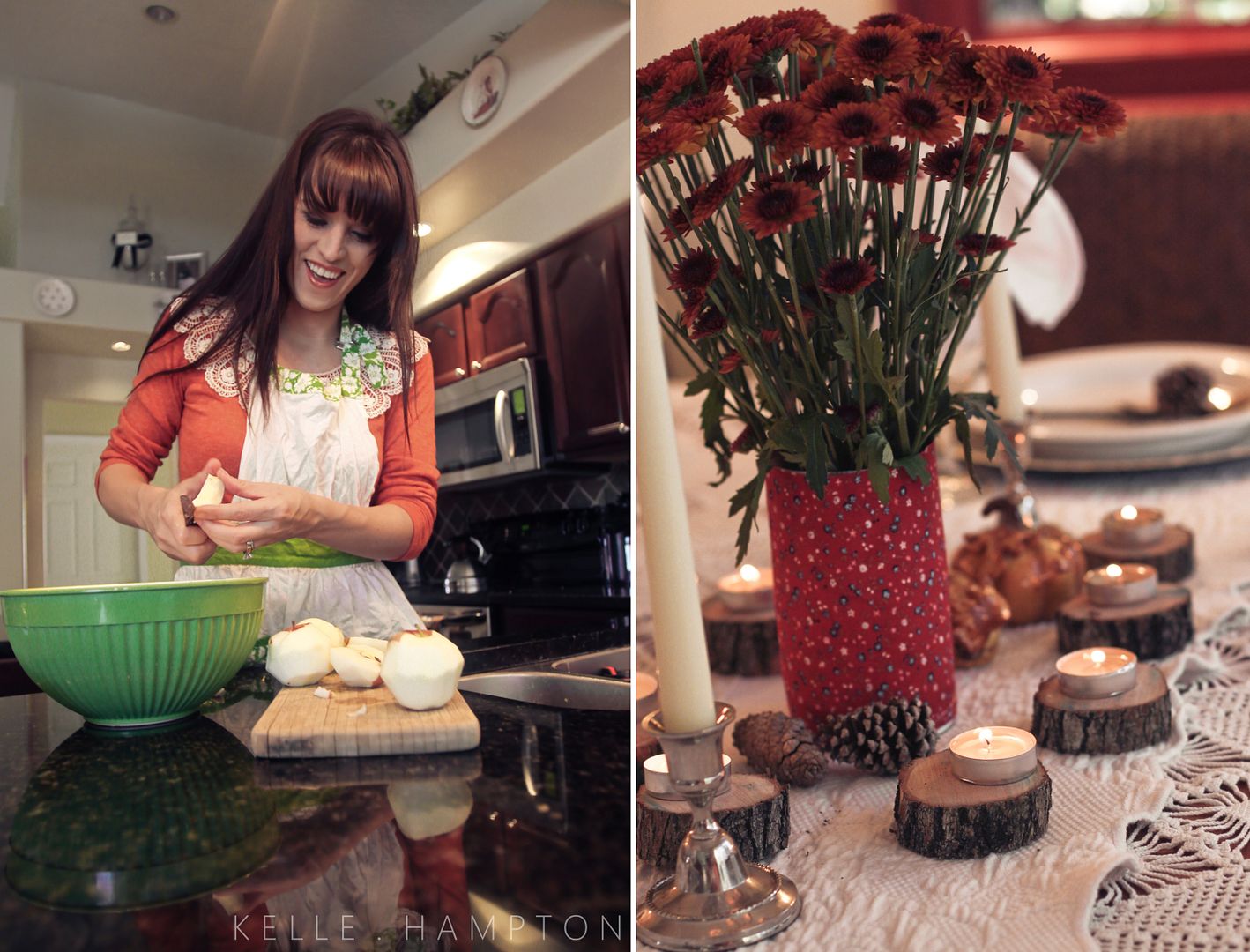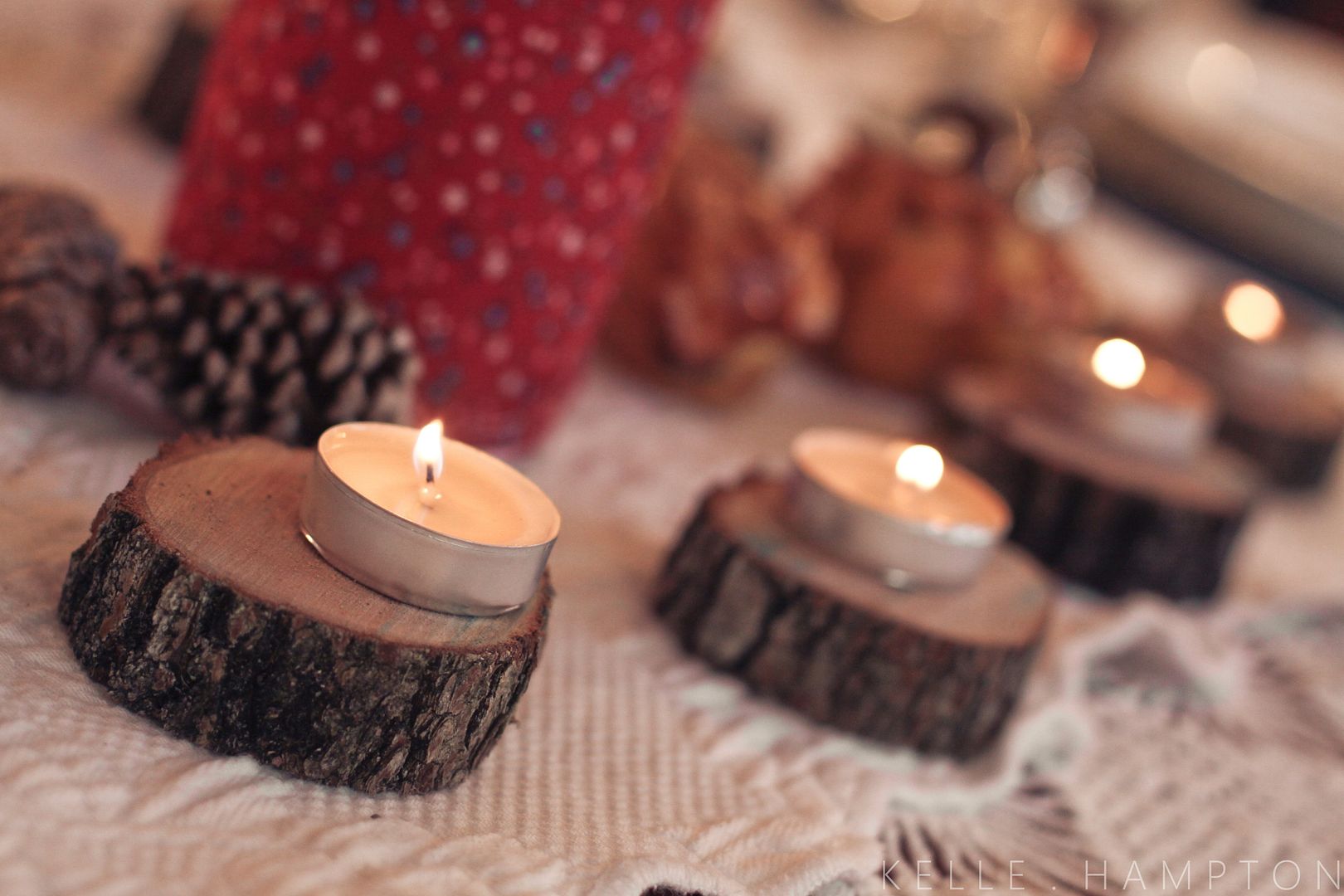 Fallen Branch + Borrowed Electric Saw + Husband who Nervously Used Electric Saw = Wood Slab Tea Light Holders
I felt grateful–reminded that, no matter how busy we are, what matters most is this.
The opportunity to connect.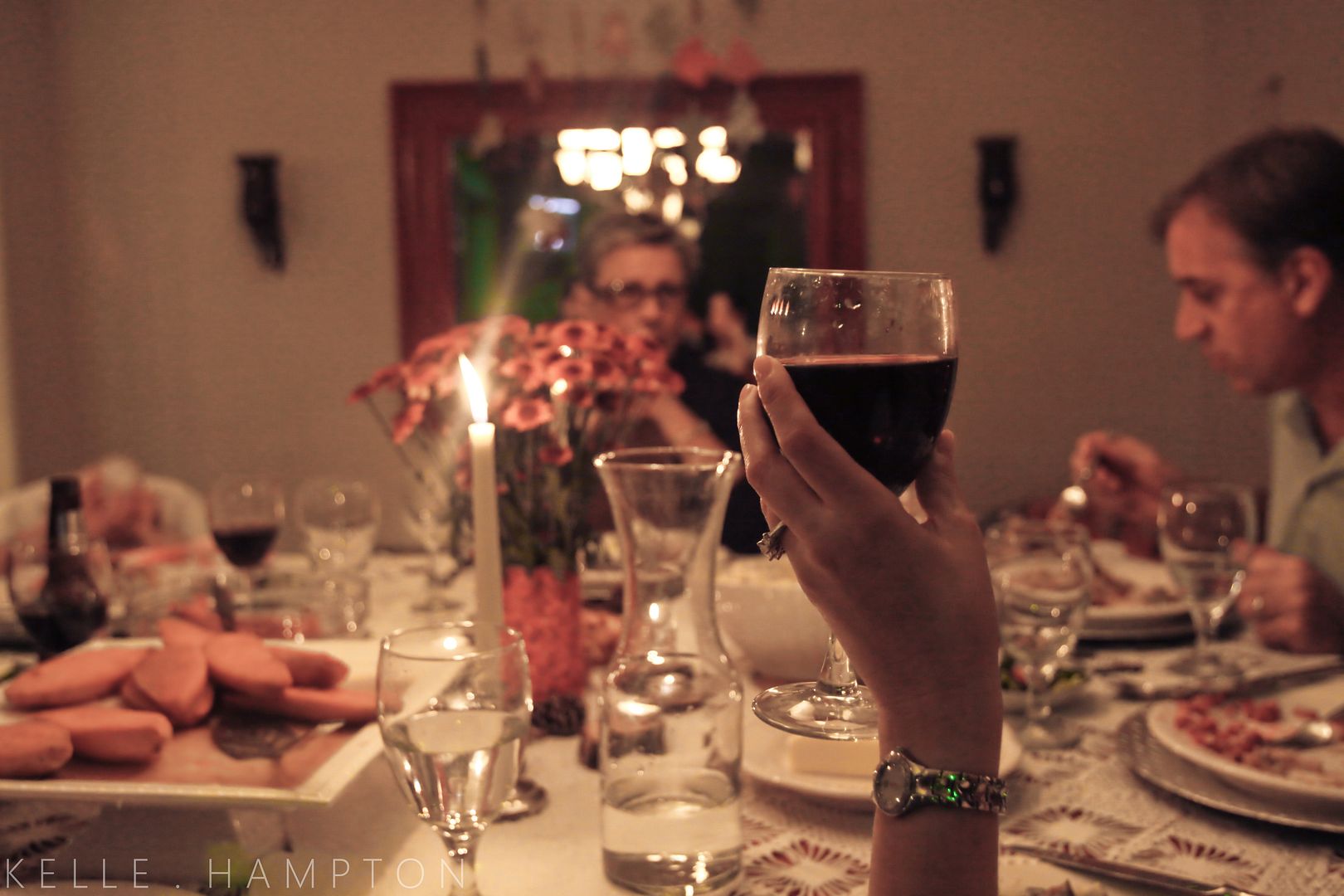 And whether your life right now is really challenging, really great or somewhere in between, everyone has the opportunity to connect.
Connecting with people and moments and all the elements that make up our surroundings–that's what makes us most significant. I felt it this weekend. As I absorbed every little detail about the holiday–the candles; the music; the kitchen timer beeping; the little girls running circles around the table; Brett's content smile; the echo of laughter, some distinct and louder than others; the mess of dishes that followed a great meal–I felt so very significant, not because I felt blessed but because I allowed myself to connect with it all. The people, the sounds, the tastes, the distinct feeling that comes with opening yourself up to be moved, to be affected, to be inspired.
I'm never too busy for that.
*****
Today is Small Business Saturday, an appropriate opportunity to highlight so many of our sponsors.
SweetSeat returns this month with their hand-crafted stylish booster chairs. SweetSeat is made up of a Texas couple and their three boys. After searching for a portable booster seat that's easy to clean, nice to look at and quality made, they decided to create one. Each chair is made on the family's Texas farm and functions not only as a booster chair for your dinner table but as a portable restaurant chair or play chair for your floor.
The best part? It's easy to wipe clean.
The SweetSeat makes an awesome holiday gift and, and use code KELLE, you'll receive 10% off!
*****
Sponsor Tea Collection is also offering a huge sale of $15 Dresses and Pants but only until tomorrow! Happy Holiday Shopping.
*****
Friday Photo Dump, a day late and a dollar short: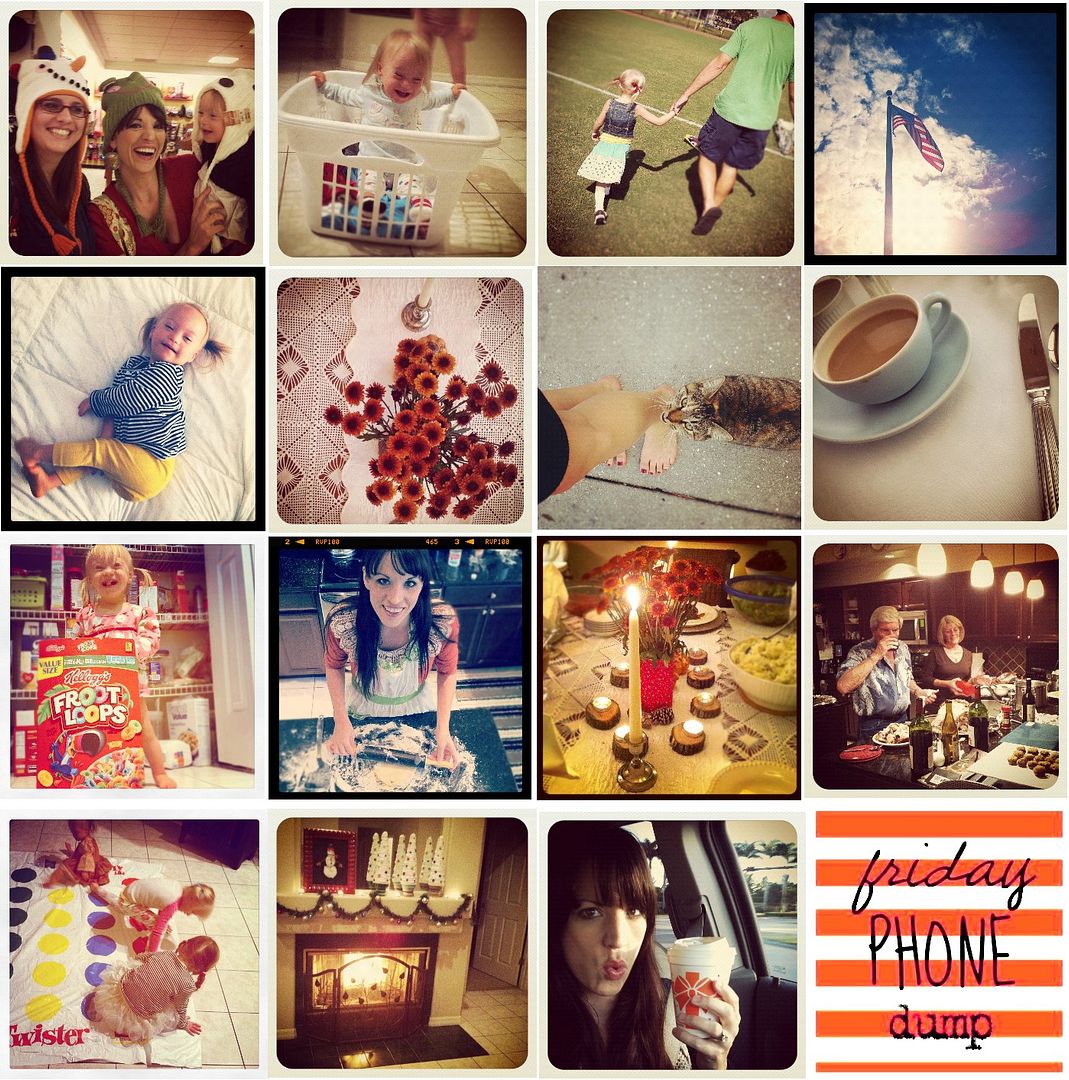 Enjoy your family this weekend! Here on out? It's all profit, Sistahs.