This post is another Hallmark sponsored post. I am being paid by Hallmark to write it, but all writing, ideas and opinions are mine. Thankfully, Hallmark and I share the same idea–that little moments are to be celebrated and that good people, good efforts and good intentions deserve a spotlight. See Hallmark Life is a Special Occasion for more details, like them on Facebook, and/or sign up for their e-mail messages HERE.
Call me crazy, but I swear I remember my nursery from when I was a baby. It was yellow–or so I've been told. On the wall across from the crib, there was a framed picture of a Precious Moments character who was looking up at a hill with three crosses. Or maybe I made that up. Somehow though, whether created from stories and pictures passed down or drawn from near dormant infant subconsciousness, I've built up this memory of standing in my crib and scanning that sunny little nursery with the Precious Moments frame.
The older I get, the more faded my past grows–the depth of time between now and then slowly dissolving details that were once clear. Like classmates' names, birthday parties, a vivid layout of our tri-level home on Horseshoe Drive.
But there are some memories that stand solid–so precious, they have withstood the test of time, seared with the same magic and awe that accompanied them many years ago.
I remember every Christmas.
I'm so glad I remember Christmas. And knowing just how much work my mom and dad put into those memories, I bet they're glad I remember Christmas too.
Christmas circa 1984. Dude, my mom and dad were stylin'. I want my dad's sweater…and my mom's shoes.

I laugh about flying my holiday freak flag and yes, I enjoy every flap and furl of its flamboyant presence, but there's a reason for all of this, you know.
I am writing their books. And while they might not remember the pink walls of their nursery or the framed art that hangs across from the crib, I will make sure they'll remember the magic and wonder of traditions that draw us closer–a time of year that finishes the common stitches of our everyday memories with fine handiwork and colorful thread that won't be forgotten.
What do I remember about my Christmas past? Well if ordinary memories hold the real past of my childhood, then December opened the wardrobe door to a magical other world. The very essence of childhood–a sense of wonder, imagination, the innocent belief in possibility, creativity–so many of the things that gradually wane with age–it was at its peak this time of year.
I realize now how little money we had–a pastor's salary plus some piano lesson income–but my childhood mind says we were rich. At Christmas, there were lights, candles, twinkly things, sparkly things, magical things, music–always music. There was a purpose for everything–the extra effort to add cherry poinsettia leaves to cinnamon rolls, the last-minute plans to call kids to the car to go survey light displays, the new pajamas, the gifts my mom stayed up many a nights to sew, craft, create.
Christmas, 2009
Having kids now, I realize just how much work it must have been. Hauling gifts and kids to the car, driving through blizzards to meet up with family, making gifts, hiding gifts, and the deliberate effort of creating what they wanted us to feel–that it was special. That our little minds and memories were worth the work.

Christmas, 2009



Christmas, 2010

We started a new tradition this week–late night wagon walks before bed, through the neighborhood to see the lights. I tucked a blanket around Lainey last night, cleaned up one spilled mug of cocoa and poured another, turned up the volume on my phone as loud as it would go so the Carpenters could come with us, and we walked through the darkness, searching for a good glowing display.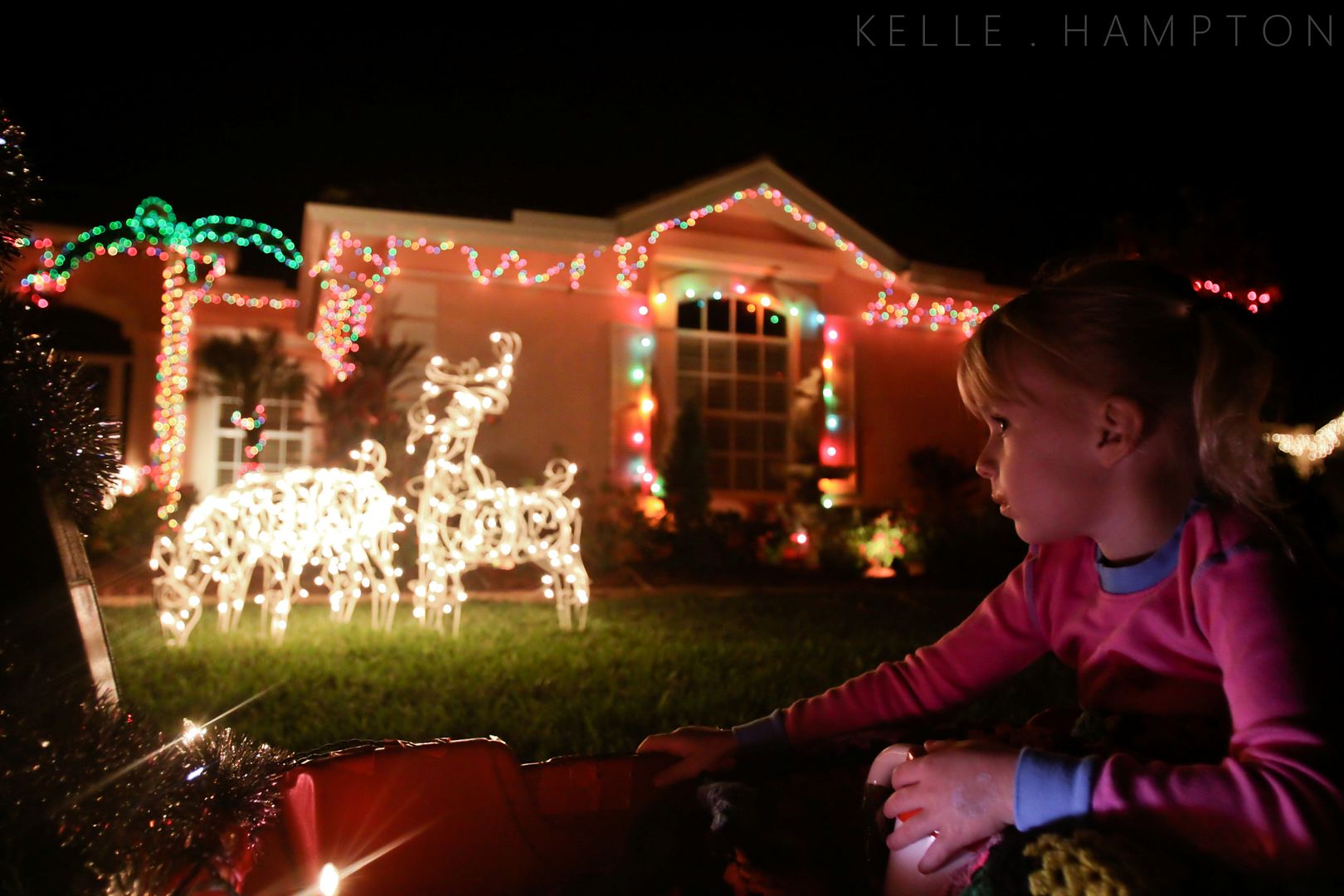 It was special–not just for her, but for me. It's ink on the pages of her book, and I felt satisfied–a bit like after I write something I feel is good and meaningful.
There's a reason I remember childhood Christmases so vividly and a value to them as well. Not only do those storybook memories hold the broken ones together–like the year my parents separated or the times things didn't make so much sense–but they carved deep grooves in my character. They etched the great worth of tradition, imagination and the wonder of childhood.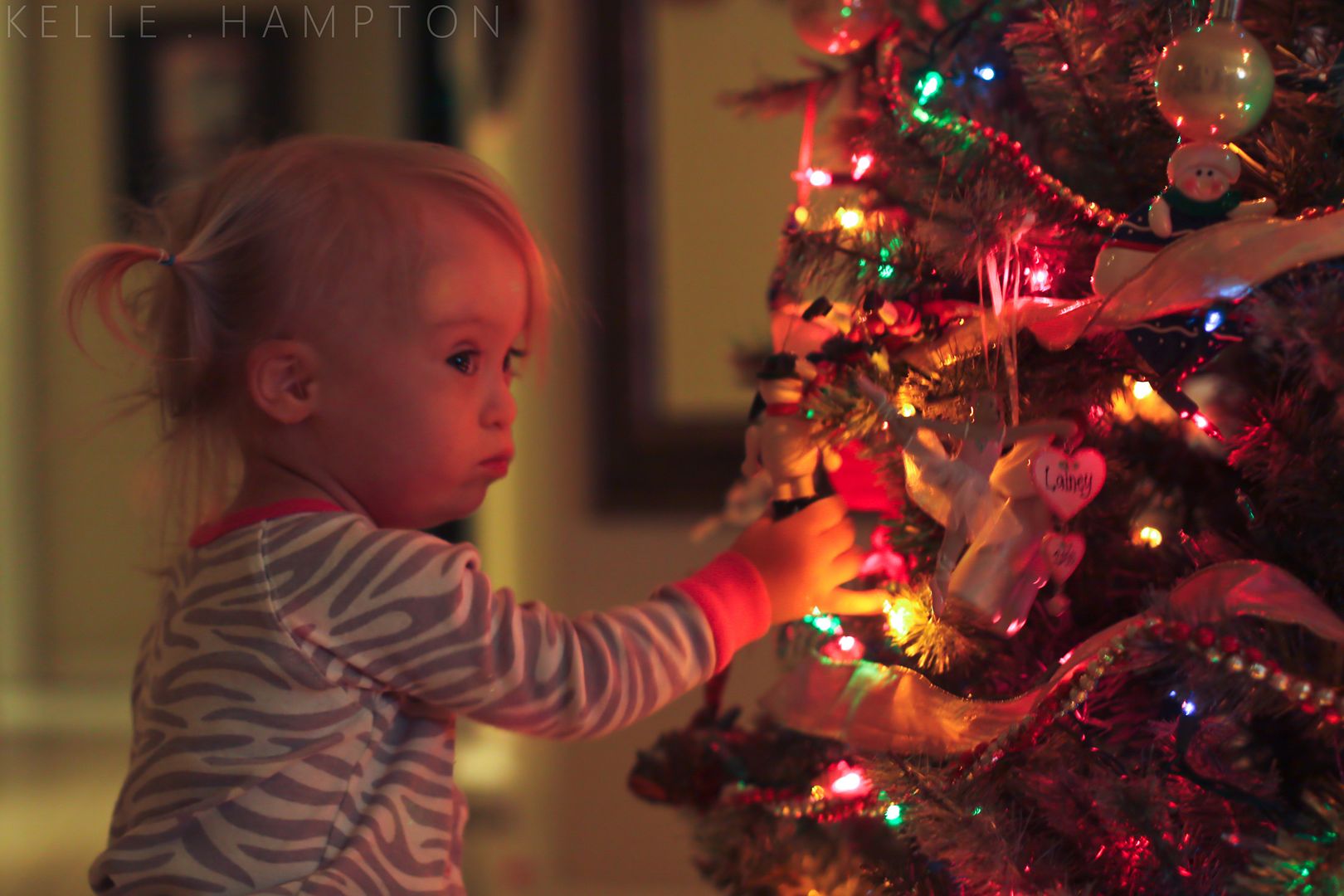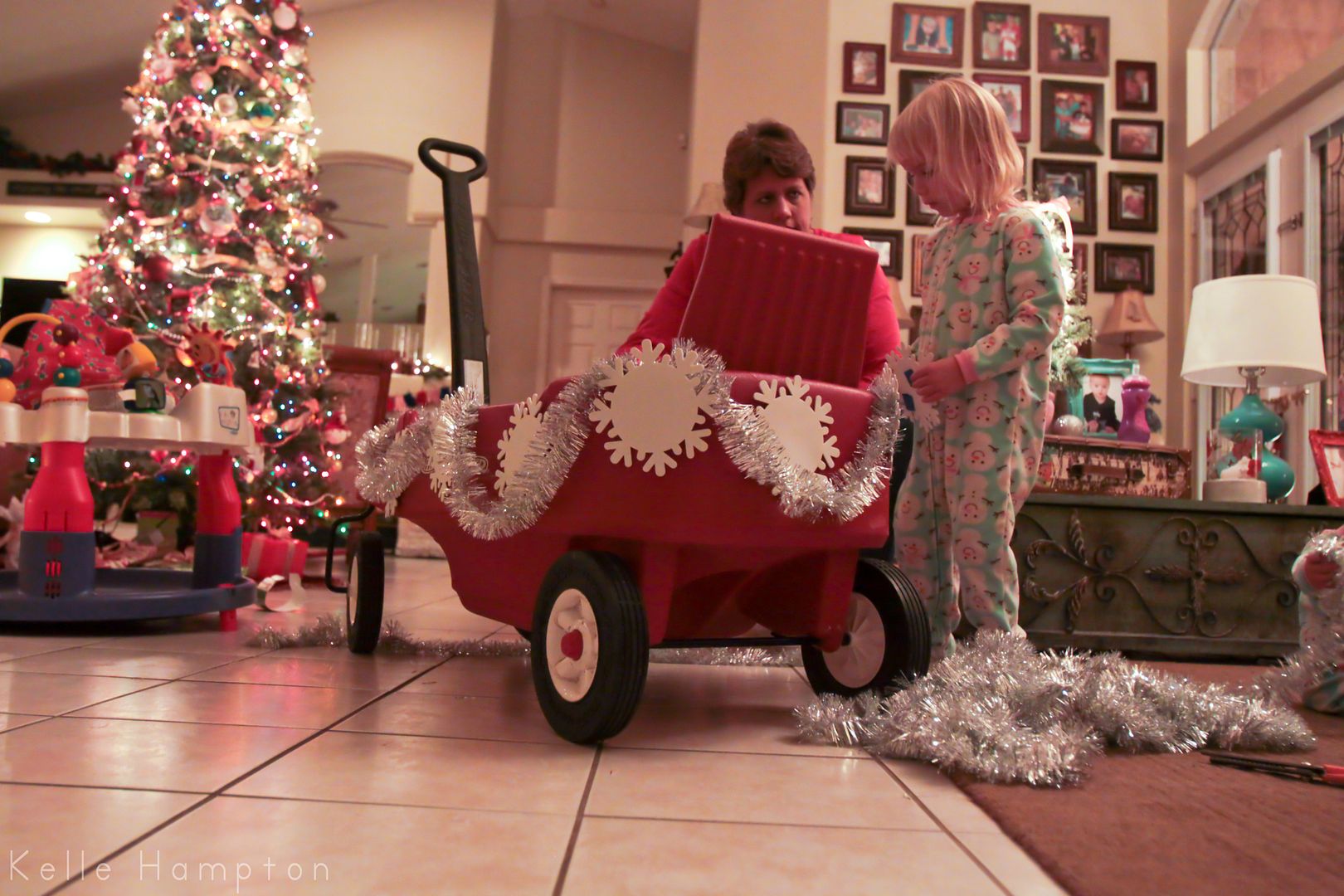 Christmas, 2010
I have big shoes to fill; my parents set the bar high. But Sister loves a challenge.
Tonight, a new annual tradition begins. A few of Lainey's friends will be arriving in their pajamas for a night at the North Pole.
Last night, past midnight, as I craned my neck on an eight-foot ladder to staple another strand of lights to the ceiling, I ignored my exhaustion and focused on the prize–my girl's happiness and her sweet memories in years to come.
You are the author of their storybook, writing memories and elements of their character every day. Make it meaningful. Give them wonder.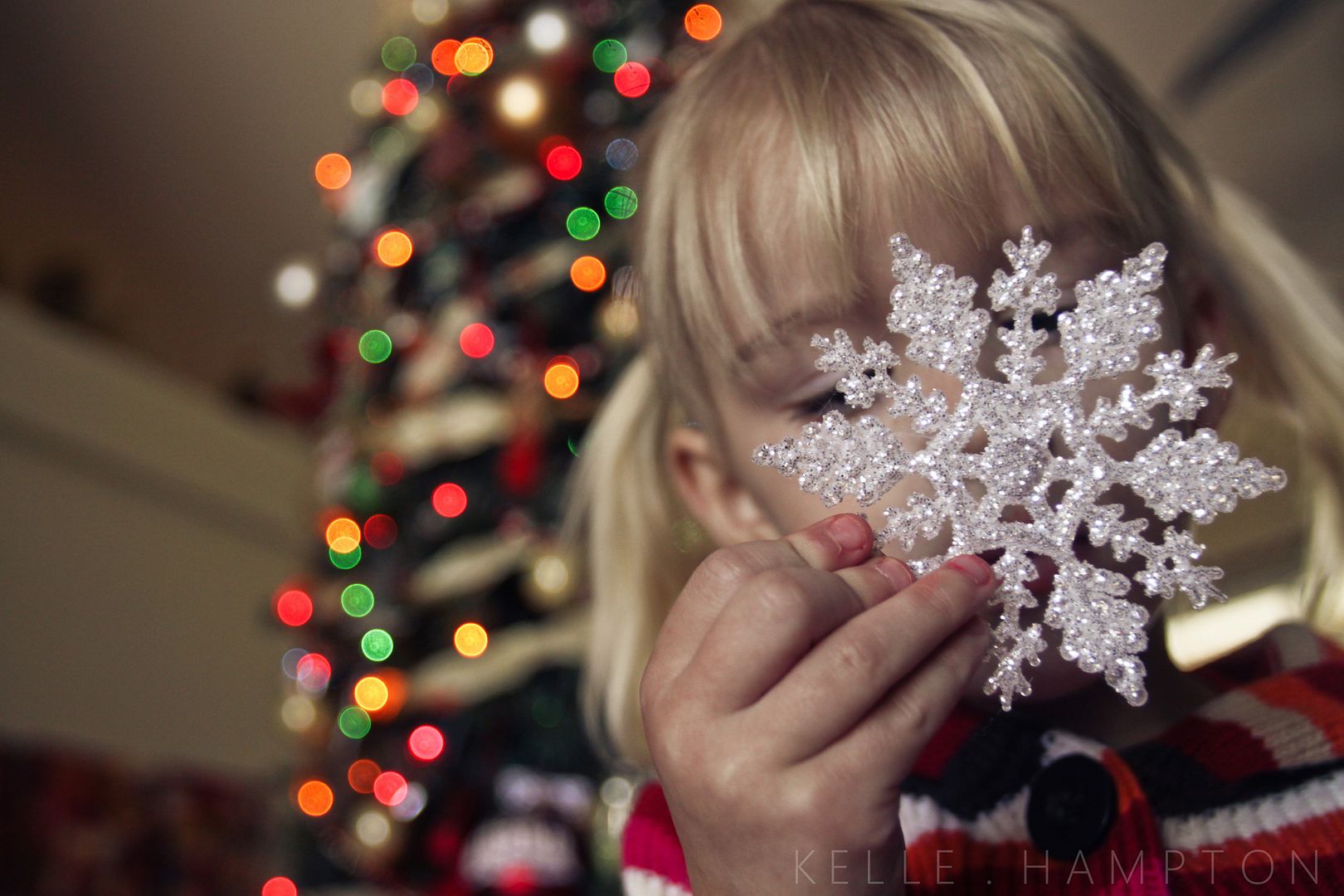 What is your most magical, meaningful childhood holiday memory? Hallmark and I would love to know. Please share!
*Friday photo dump coming later this weekend.

This is the last Hallmark sponsored Life is an Occasion post. I have so enjoyed this opportunity and partnering with Hallmark for such an important cause–embracing every opportunity to make life grand. Read all ten Hallmark posts here.