Things that make me happy, right here, right now:
Boot Keychain.
I'm not really the buy-the-LED-light-up-rose-at-the-gas-station-counter kind of girl. Or the paperback cookbooks/pencil toppers/slashed price CDs. But this boot? It was in a bowl with other little boots at a check-out today. And the lady said they were on clearance. I have a thing for miniatures. And boots. And things that make me think of Michigan in December. Dude, I had to have the boot. So I bought it and slipped it on our shared keychain. Two hours later, I ran out for an errand and noticed Brett removed the boot off the keys and left it in the center console. He has yet to realize I put it back on. I smell a Boot War. The boot stays. The End.
The Elf Went Home.

We're not making a big deal of it, but turns out…this isn't the year. The idea of an elf coming alive while she was sleeping was starting to freak her out, and we knew it. And I love that about parenting–the fact that loving your child comes with knowing your child. I know her, I sense her insecurities, I feel her heart beat in sync with mine. She kindly asked for Elfitty to go be with Santa and, um, let's see…how was it she put it? Oh yeah, "Stay forever." We smiled and hugged and said "of course." Maybe we'll try another year because, yes, it was fun. Until then, there are all sorts of hilarious elf texts and e-mails flying around our family.
Making Gifts.

A doll blanket to accompany one of Santa's gifts.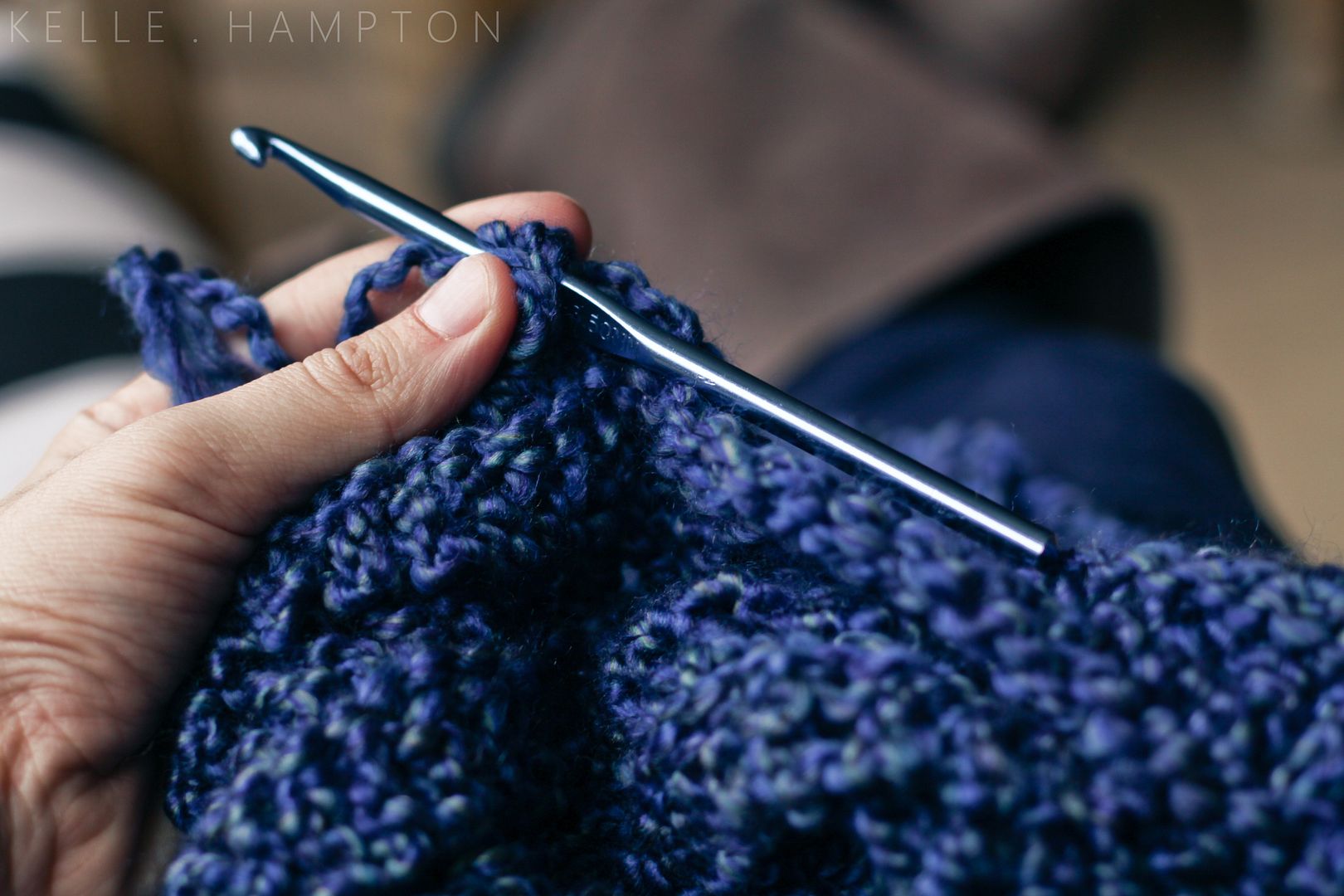 And a brilliant idea from my friend, Rebecca. We made several jars of homemade laundry detergent the other day–telling stories and entertaining kids while we grated fragrant soap bars and mixed powder.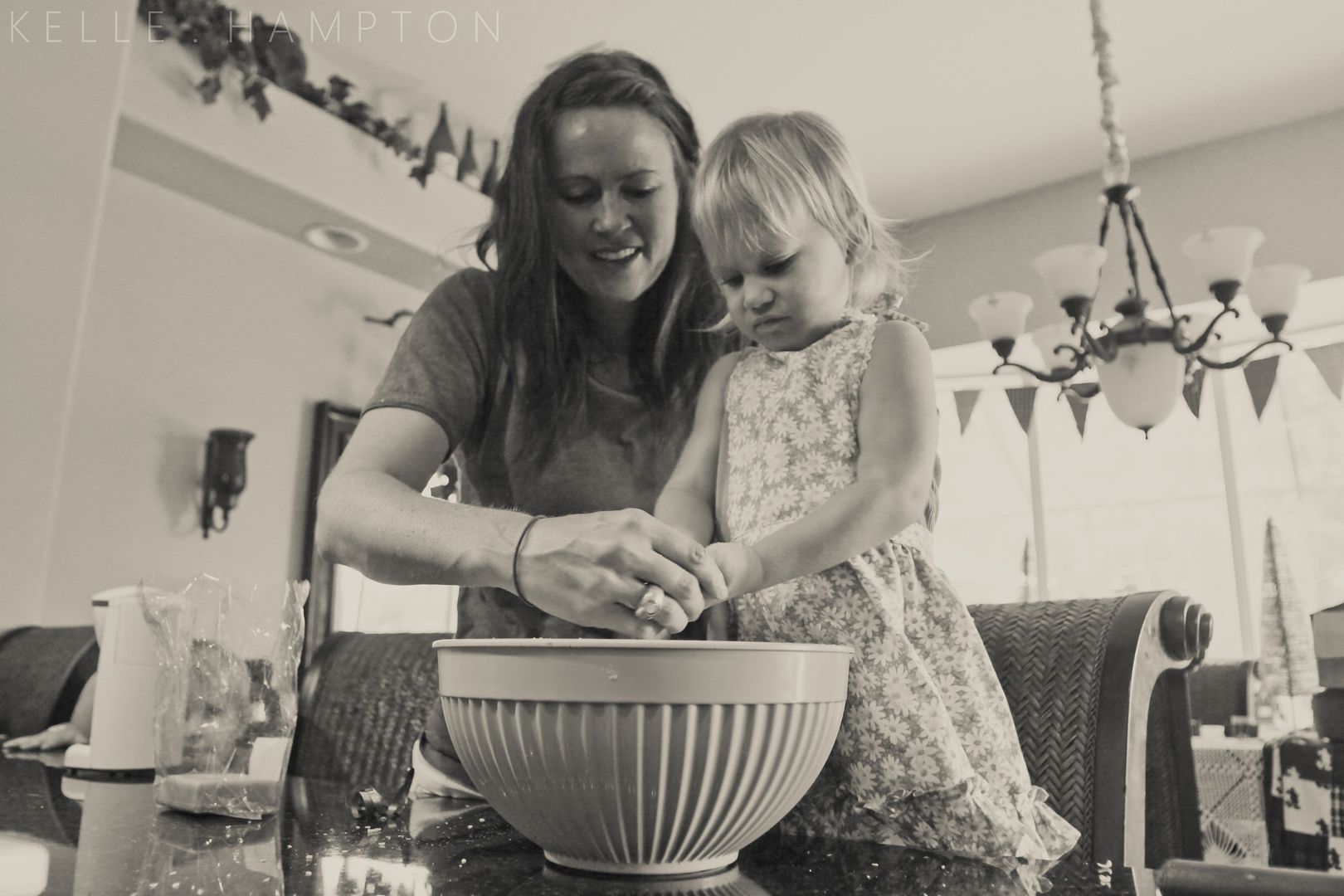 We found a few recipes online and ended up blending some of them together–one cup of Borax, one cup of washing soda, two cups of grated bar soap (several sites suggest Fels-Naptha or Ivory, but we used a variety of homemade scented bar soaps from Whole Foods). And the best part? Lavender essential oil (I shook at least a good 20 drops per jar).
We blended it in a blender until it was a well-mixed powder. It smells amazing, you only need one tablespoon per wash, and it's very inexpensive to make.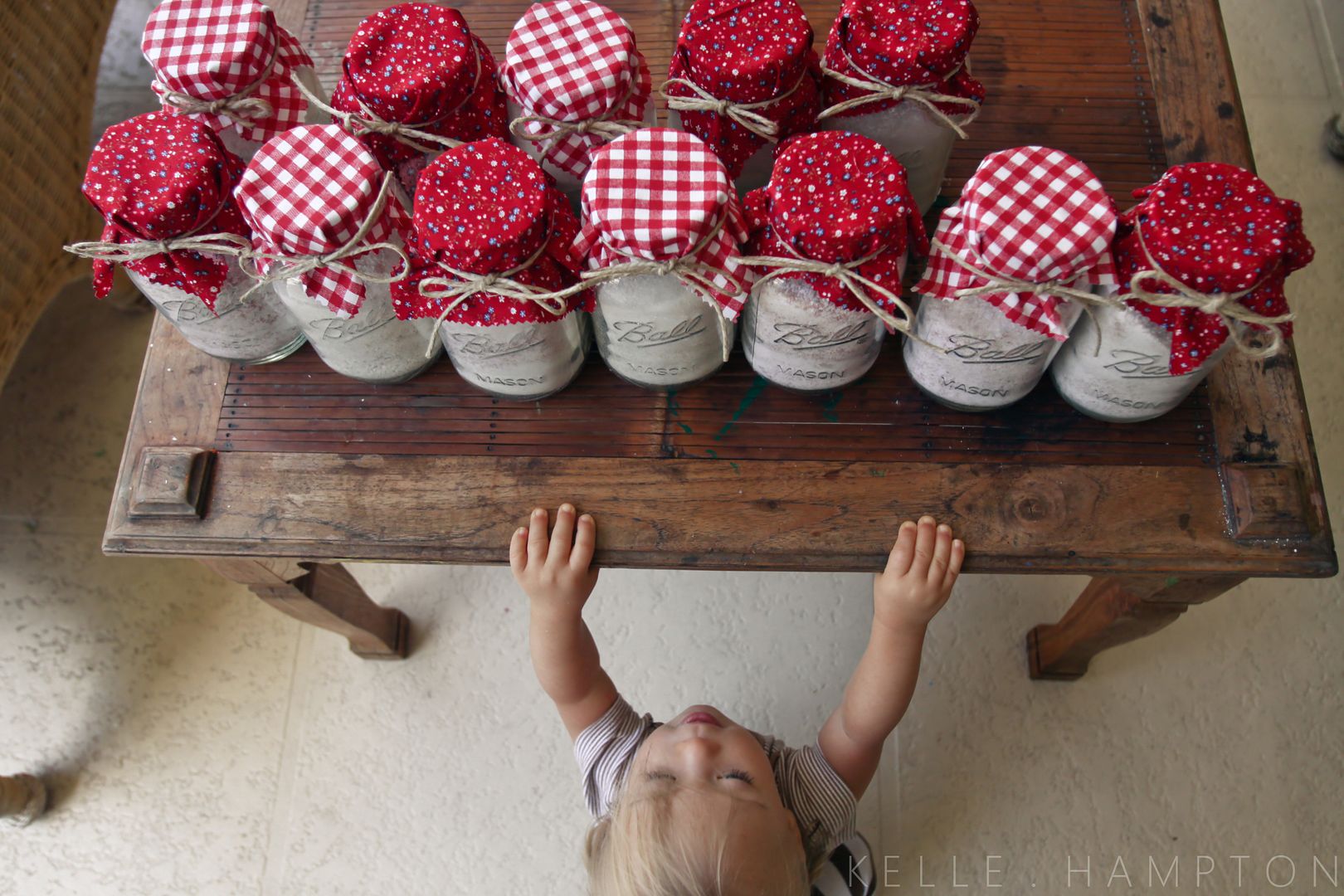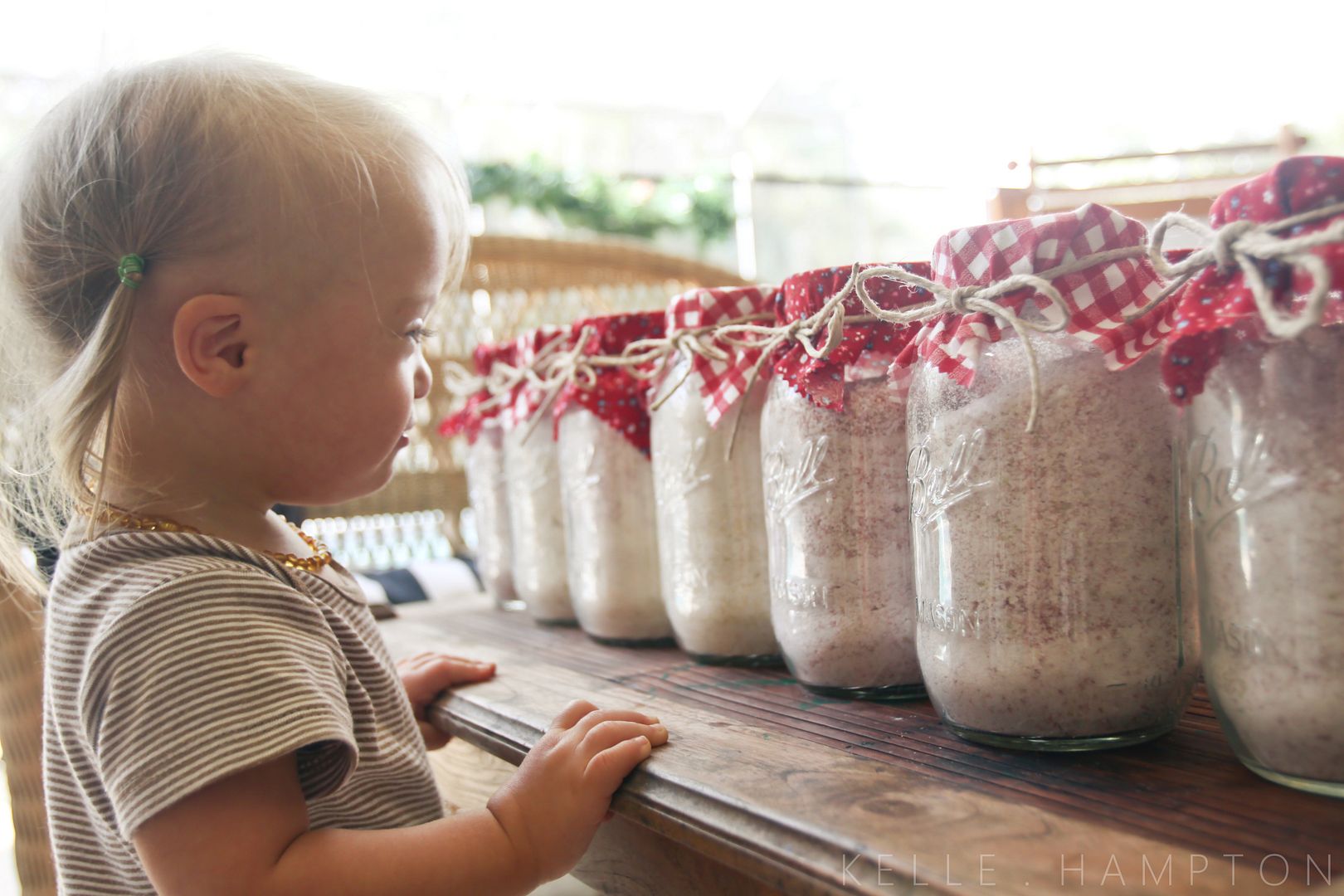 I even tested it. Fresh, clean, stain-removed little baby clothes.
Yields 11-12 jars from one box of Borax, one box of washing soda and a little more than 12 bars of soap.
I never figured myself to be the make-your-own-laundry-soap kind of girl, but I'm two weeks shy of 33, and I'm realizing all sorts of things about myself in these beginning chapters to Thirties. I can make my own laundry soap. I like a nice boot on my keys.
Wheeeee.

That's what Nella says when she wants to swing. She points outdoors and says, "Wheeeee." Sister is communicating bananas lately, and we are eating it up. There is that moment when I figure out exactly what she means, and I'm beaming–shaking my head, smiling, responding with exuberant praise. "Yes! Yes! Nella! Good Girl!" We clap. We celebrate. More words. More knowing our child.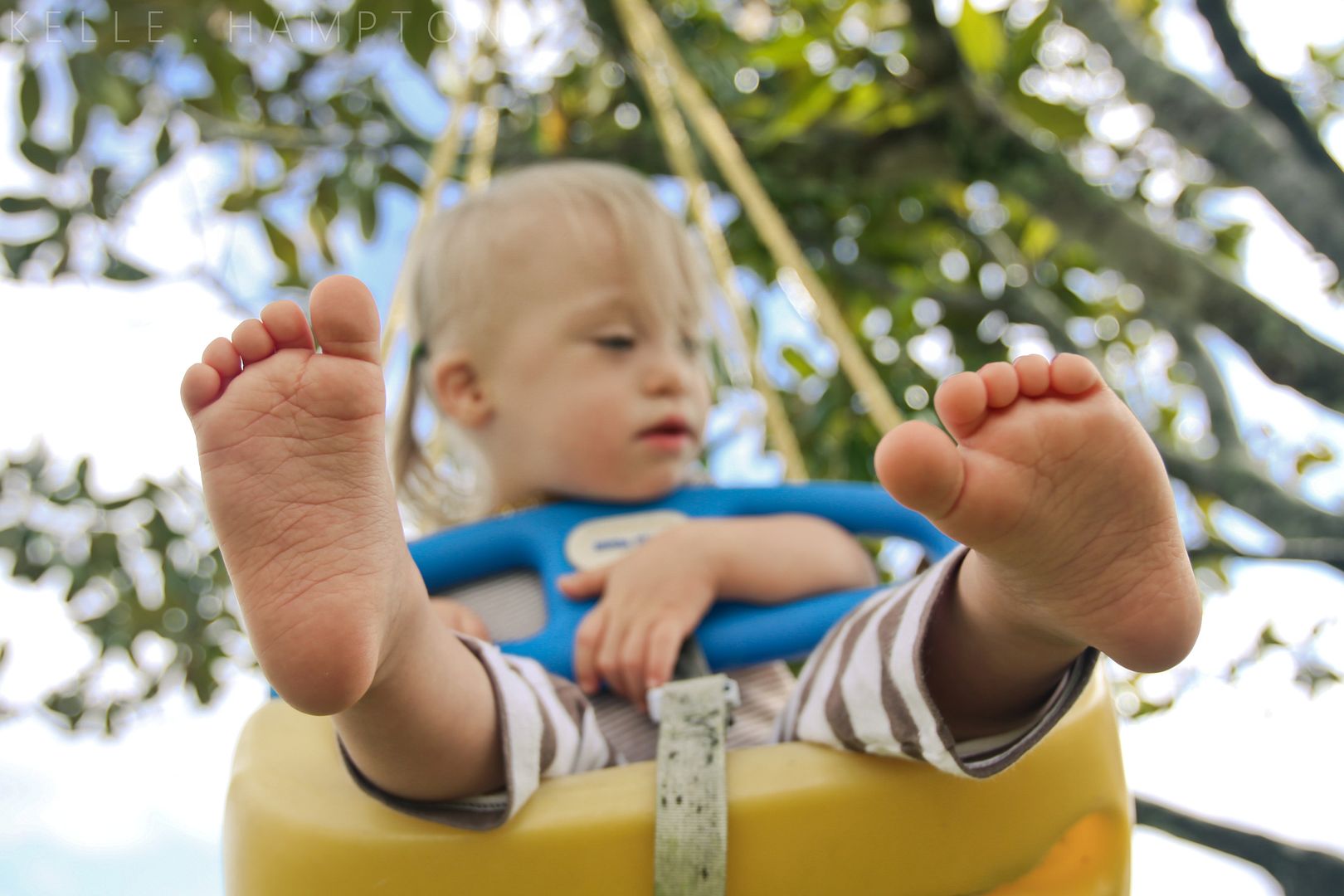 Imagination.

So she doesn't like little elves that walk around your house at night. No biggie. There's so much she does like. Friends, make believe, Daddy.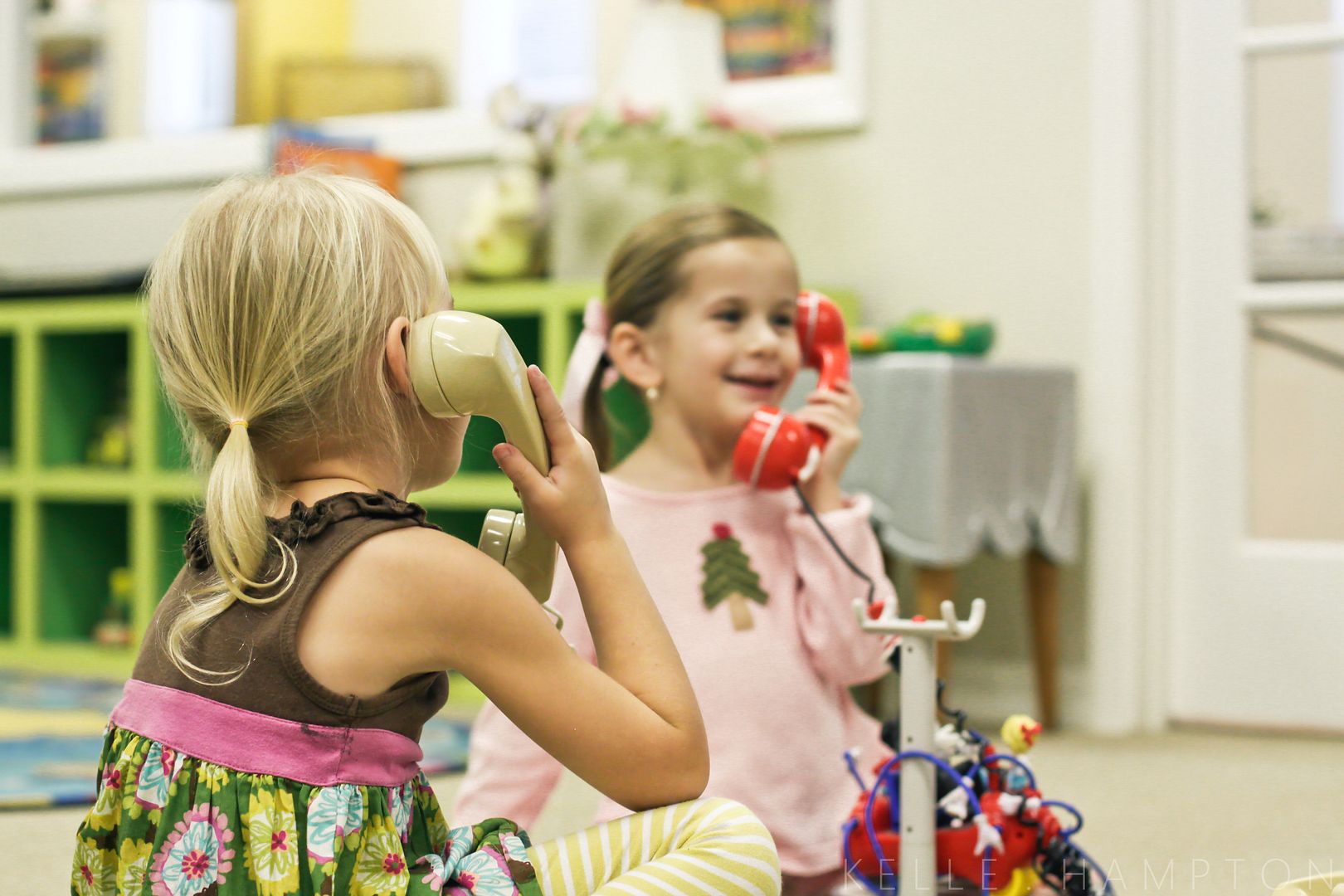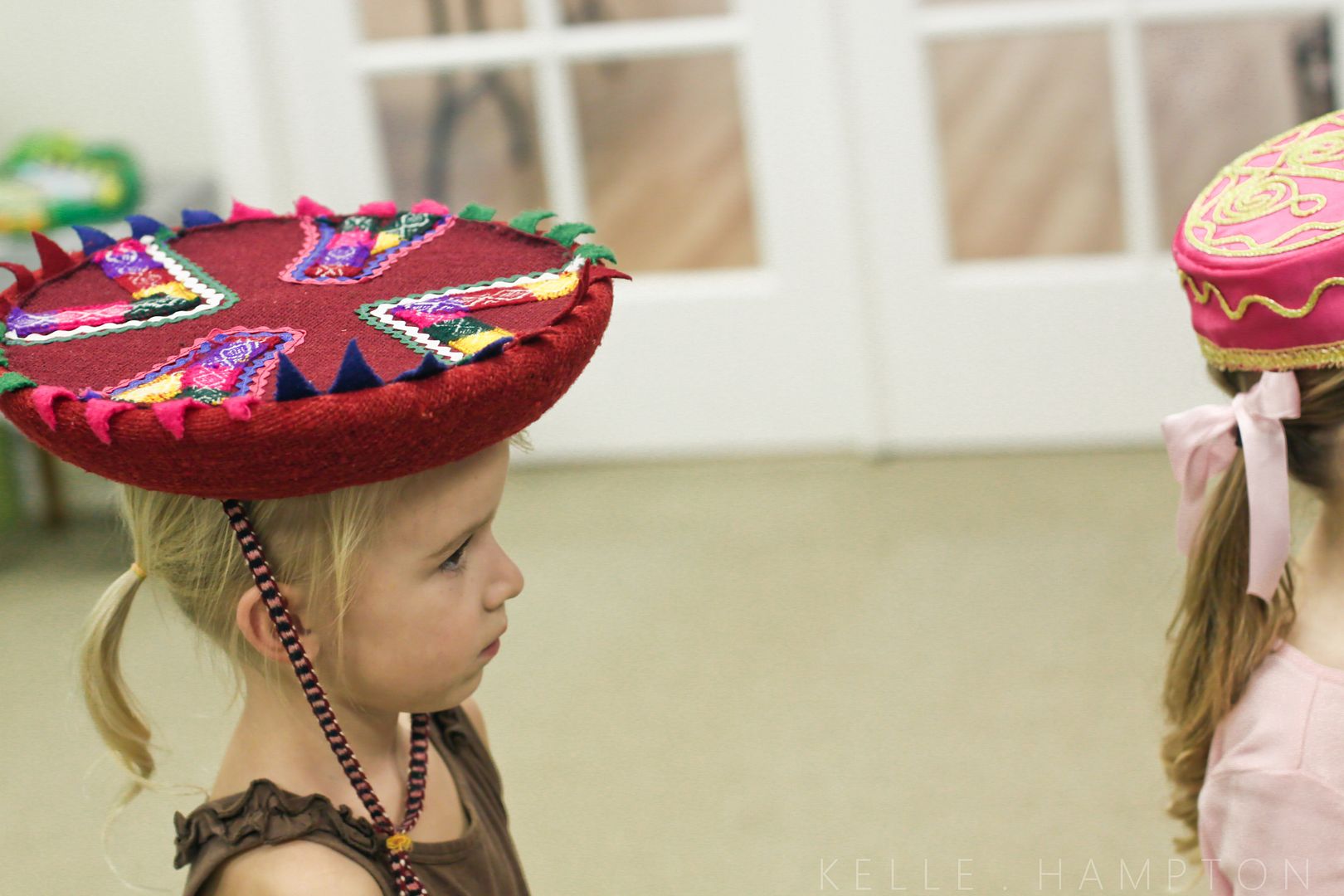 Santa.
I combed their hair extra smooth today, wound tight buns, found new hair ribbon, and slipped black patent leather shoes over tights. I usually hate malls, but today we walked into the side hallway and were welcomed by the last chorus of "Frosty, the Snowman." I smiled. It felt like Christmas–the contrasting monopolized one that, today, actually nicely "accessorized" the homey fireside one we love. I pushed the stroller while Brett held tightly to Lainey's hand, and we walked past the food court and into the tunnel of kiosks toward the castle of Santa's crew.
There was no line and, thankfully, this year's Santa had a real beard and was over 30. He was real, thank you very much. We sat Nella down first.
That went well.
Once her sister mirrored her on Santa's other leg, she was just fine. And I love that.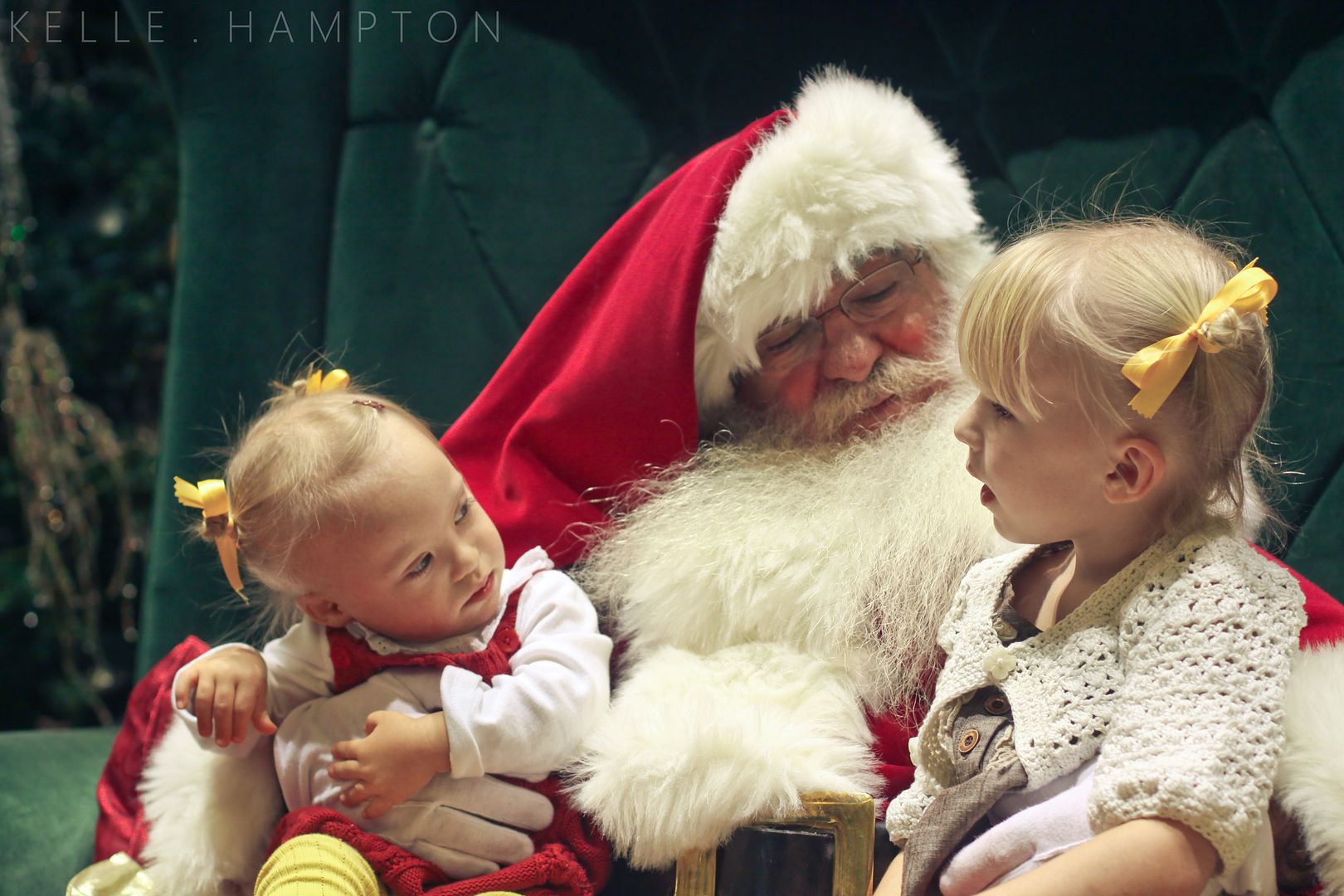 I couldn't stop smiling. And my big girl? The one who now suffers from Elfanoia actually relaxed her shoulders, snuggled into that furry coat, and made captivating conversation.
Sometimes I still have to tell myself I'm a mom. I have two little girls who sit on Santa's lap and, in a little over a week, I'm going to clutch my coffee cup and cry-smile while I wrap up the year feeling grateful in a moment of clarity–watching my family all huddled together.
That's all that really matters.
*****
Friday Photo Dump: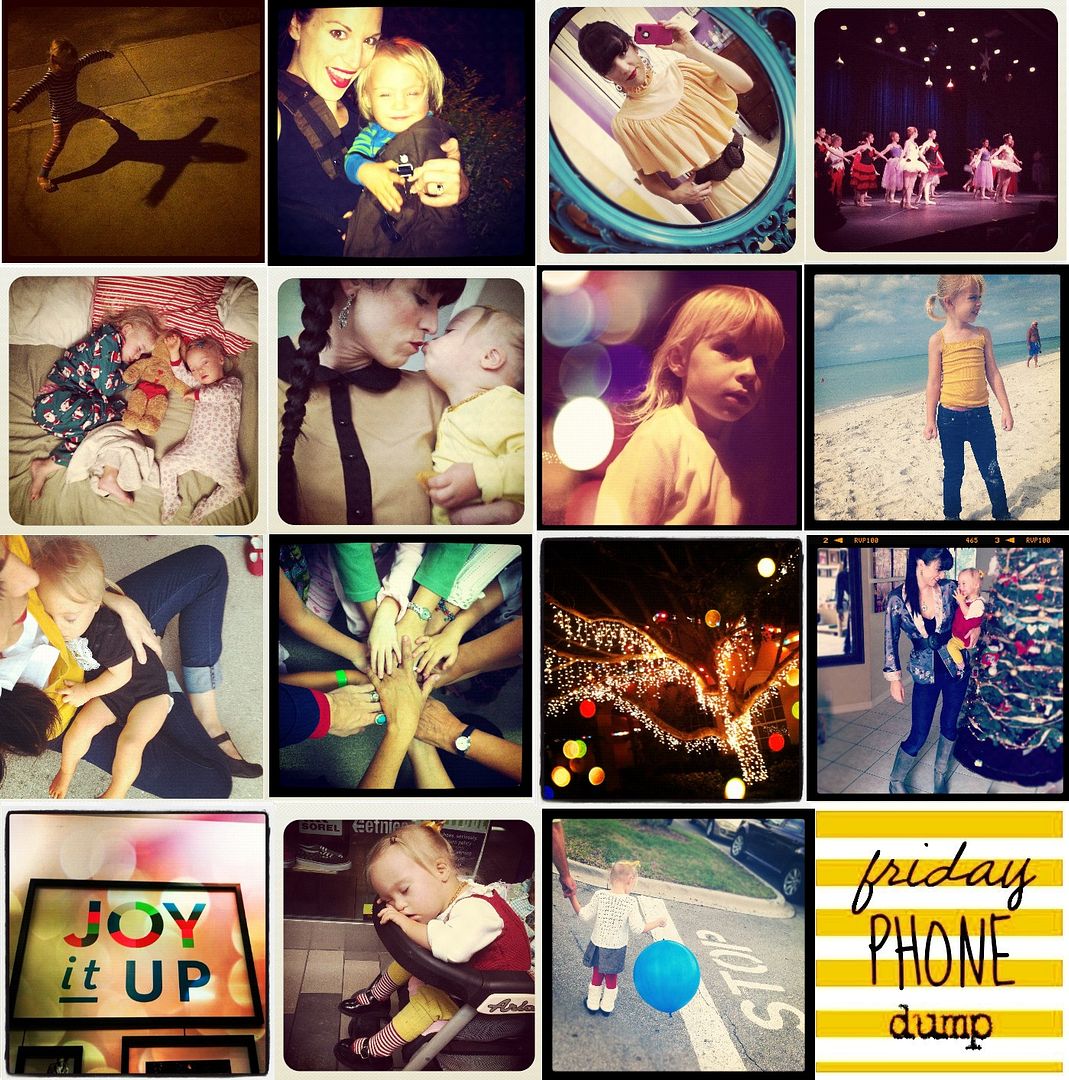 Friday Phone Dump photos are taken on the Instagram iPhone app (free) and dropped into a 12×12 collage using a photo editing software (Photoshop Elements works). I am "etst" on Instagram if you want to follow the feed.
*****
Last minute Gift Suggestions:
Stock up on Body Care Product Stocking Stuffers from Michelle Timmons Arbonne or surprise a mama you love with a subscription to Mamalode magazine (I'm writing a piece for their next issue and excited about a friend's article in the same issue.).
*****
Your F.A.Q. questions are great–will answer several next week.
And now…also loving…Vince Guiraldi, fireplace fires, colored lights, planning next week's holiday meals, knowing things will slow down come Monday, parties and ballet recital this weekend, wearing slippers, good neighbors, my little boot.
And memories of this day, last year.
It's mid-December, almost the end of the year…what are you loving right now?