FYI, we left the North Pole signs up. And the twinkly lights. And maybe I've been wearing my HoHo jammies more often than not. Which leads to funny HoHo comments from the three boys in this house.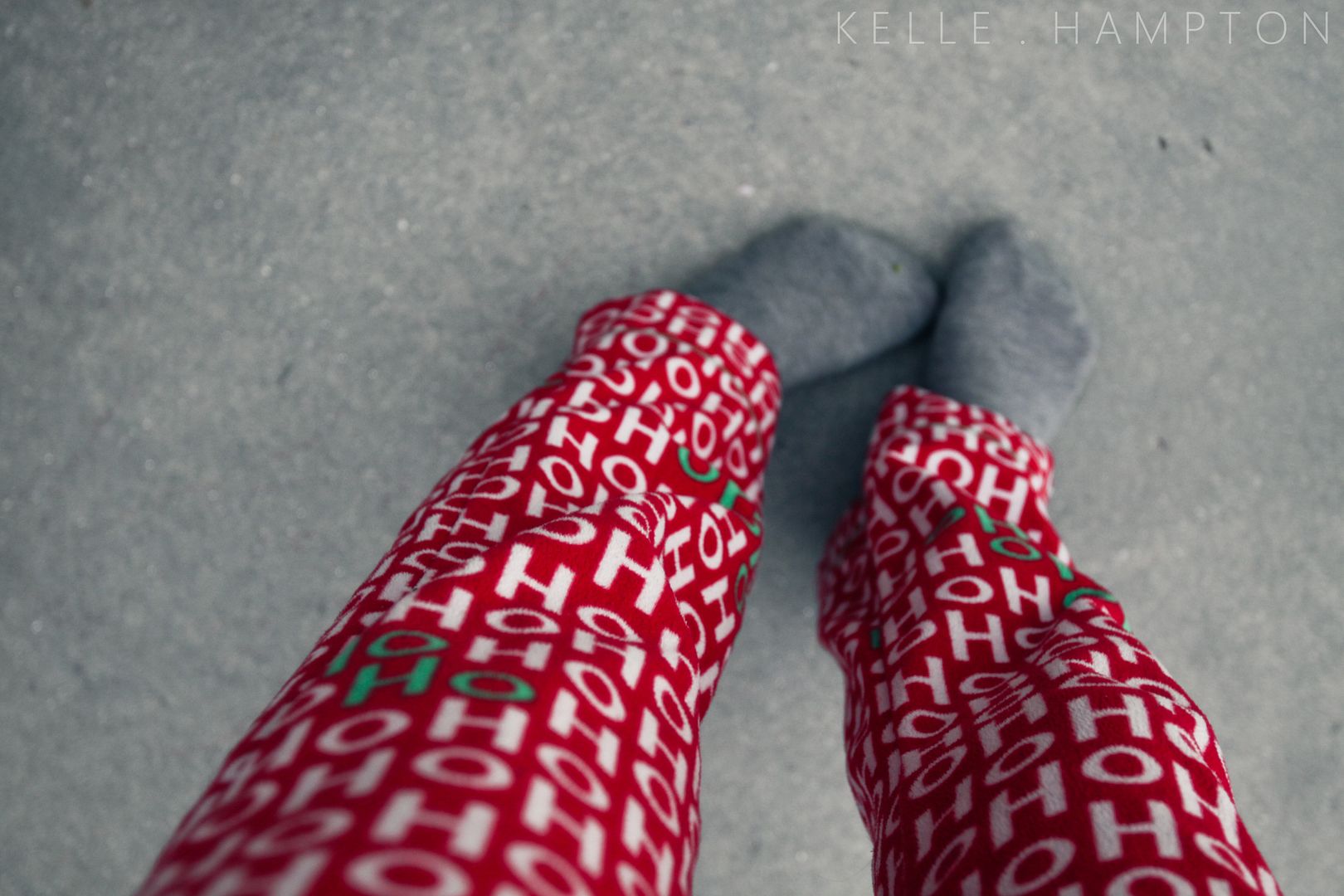 Speaking of turning something completely sweet and innocent into something completely inappropriate, there's the whole "Yeah, No" bit Nella does now. Leave it to Christmas to deliver the heart-warming gift of speech to our girl–little brain synapses just firing, firing, firing every day. She knows words, she wants to use them, she wants to know more words. No matter how much we go about this with the whole "we treat her just like we treat our other kids," there is the subconscious awareness–the "don't get your hopes up" part I don't even realize exists until she soars so noticeably, so victoriously that it all unleashes–gratitude and the glorious celebration of milestones. I've told myself that she IS going to speak well but if she doesn't, we'll communicate with the more powerful language of eyes and heart and soul because a mama's love is fierce and, dammit, I'll talk to my daughter telepathically if I have to. But turns out, Sister's gonna be a mad talker.
She detects the slightest voice inflection that suggests a question. And she answers "yeah" or "no" to everyone, even if they aren't talking to her. I yelled to Brett from the kitchen the other day, "Should I make a salad?" And she turned her head and snapped, "Yeah." It's funny–even funnier when we ask her questions like, "Hey Nella, want a beer?"
Yeah.
Thankfully, she has the important things figured out. Like liking Christmas and not wanting to go to bed. The proof lies HERE.
*****
We applauded other milestones this weekend as well, joining members of our village to celebrate more life–little life.
The first year of sweet Kinsley who Lainey has adopted as her second little sister.
And precious Baby Kade's baptism on the beach Saturday morning.
I love raising kids with mamas I love–all doing it together, weaving stories we will tell thirty years from now when our babies who are pals are grown-up, sprinkled around the country, making their very big mark on the world.
I'm so glad they're still little now.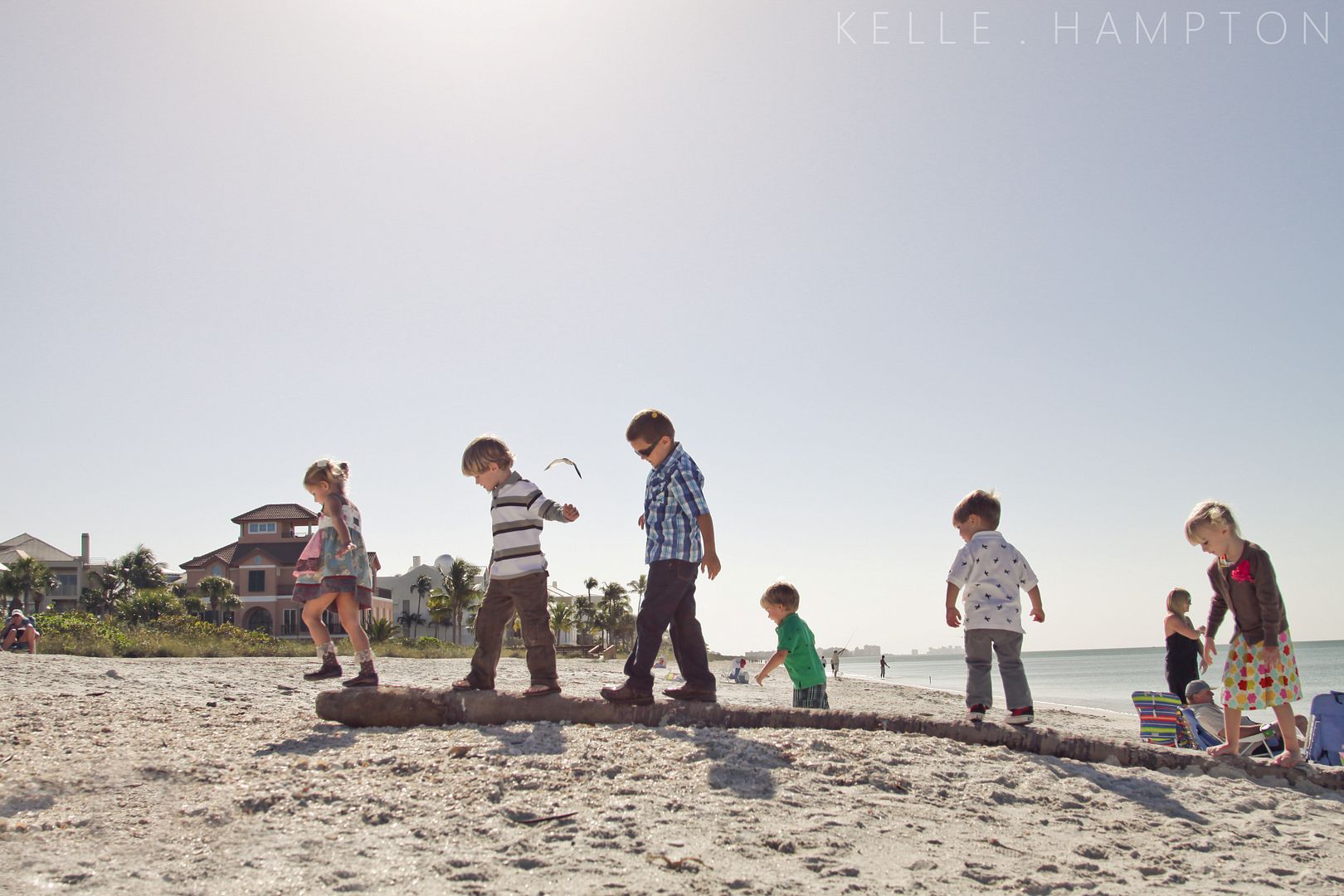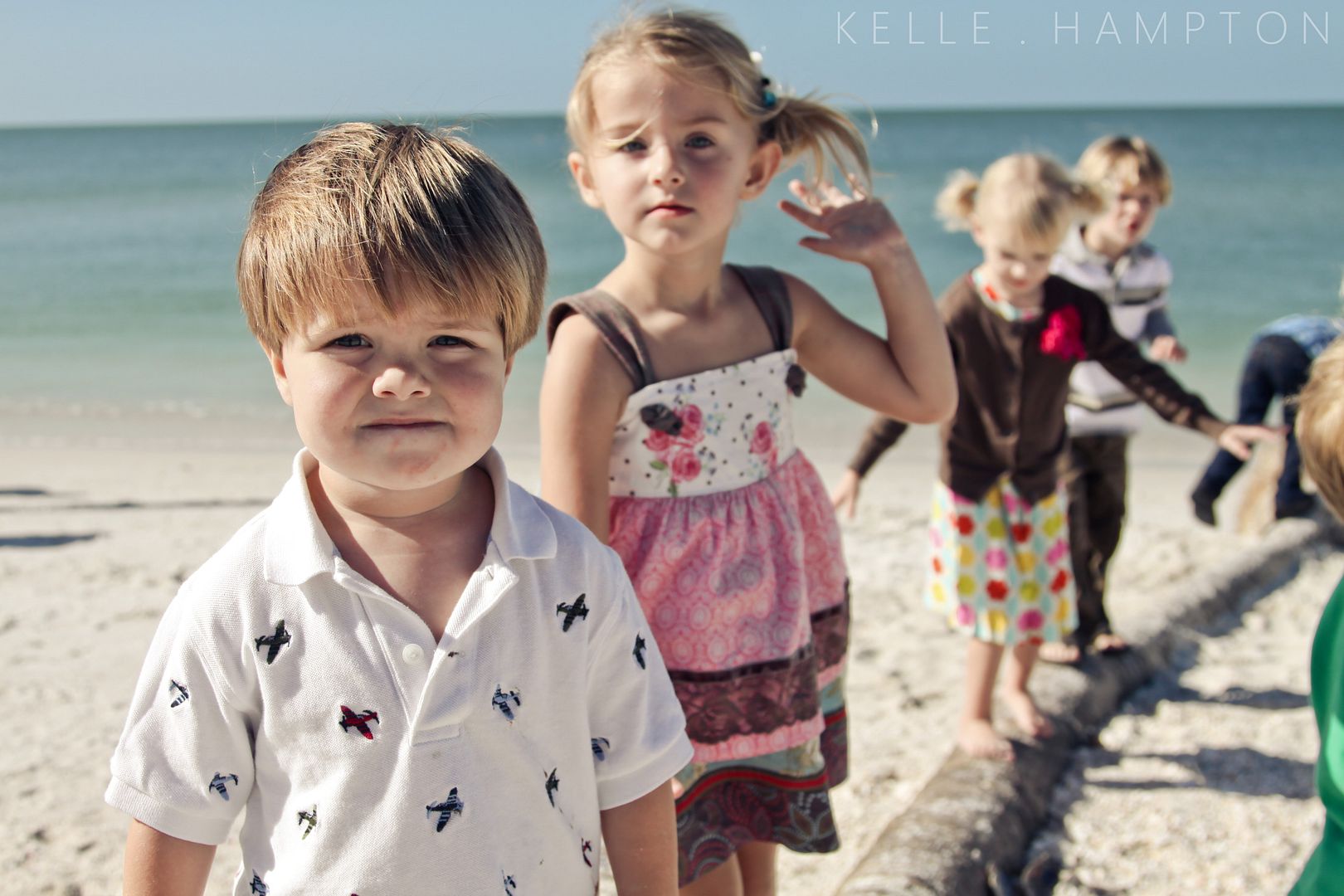 *****
I am loving watching my girls play together. Like really play–passing crayons back and forth, taking turns, big sister hands assisting little sister hands with dressing a doll or coloring a page. And their spats? It thrills me. They both have vibrant spirits, manifested not only in sweet, gentle gestures but sometimes in colorful outbursts. I am constantly reminded…they are different; they are the same. Just like the rest of us.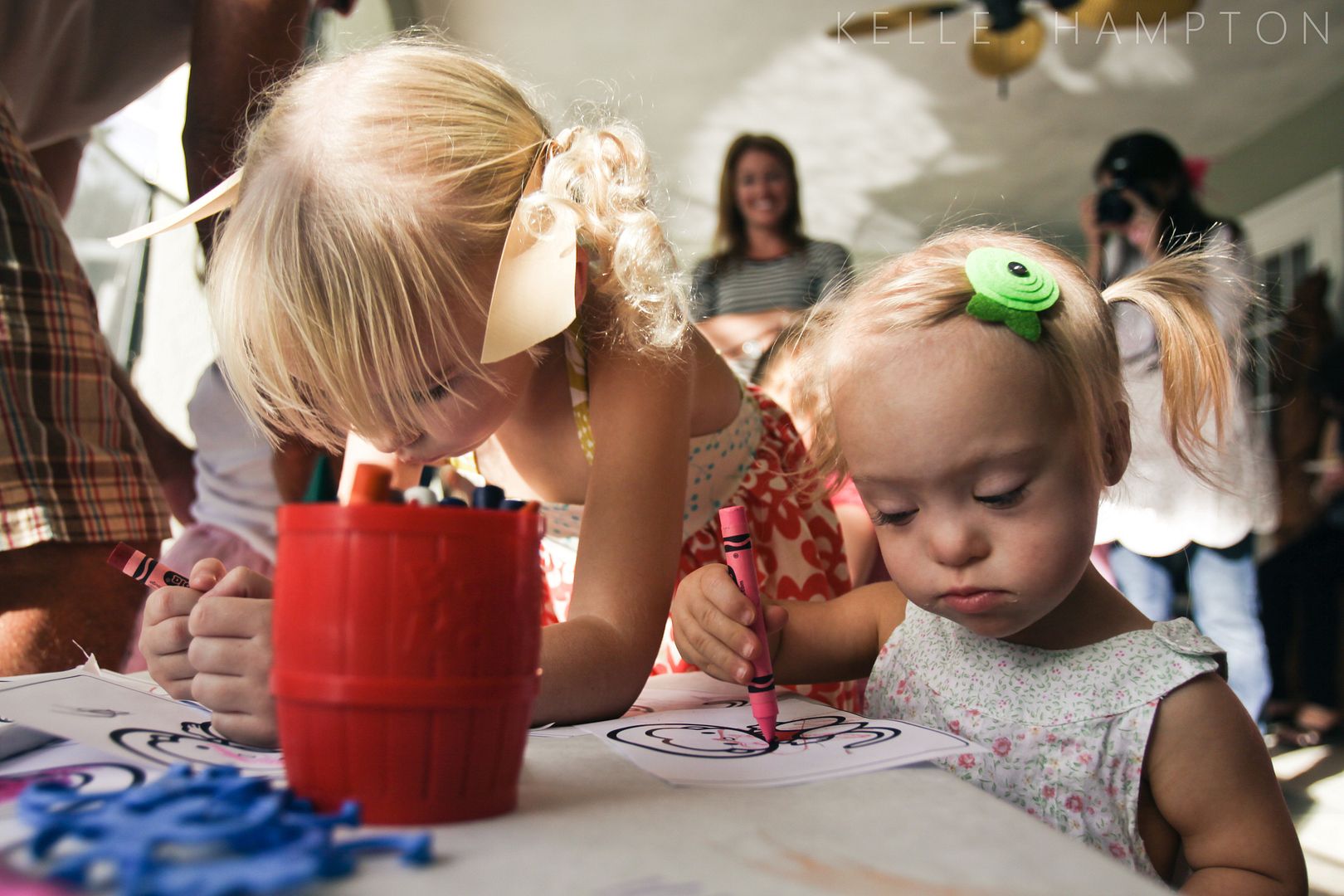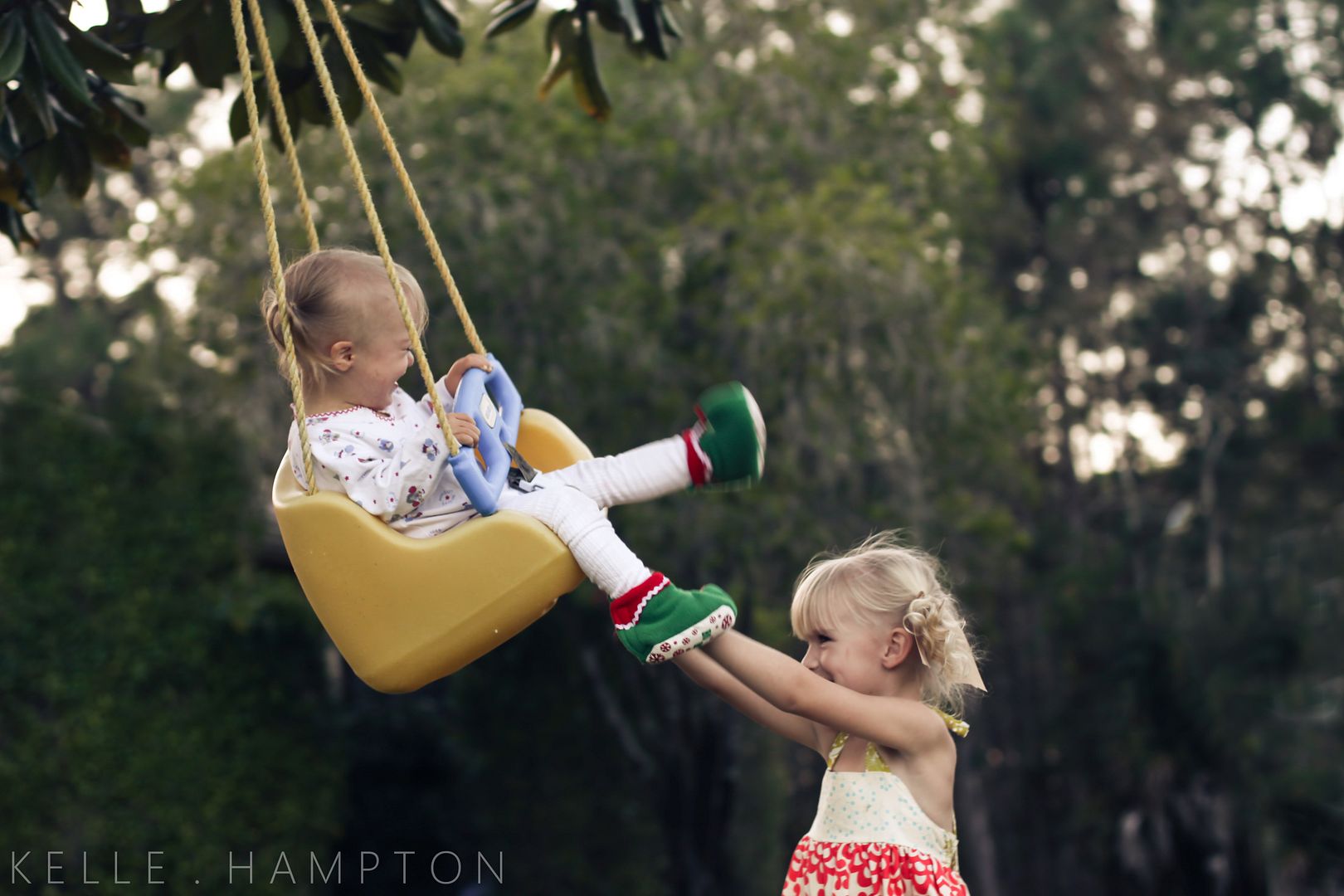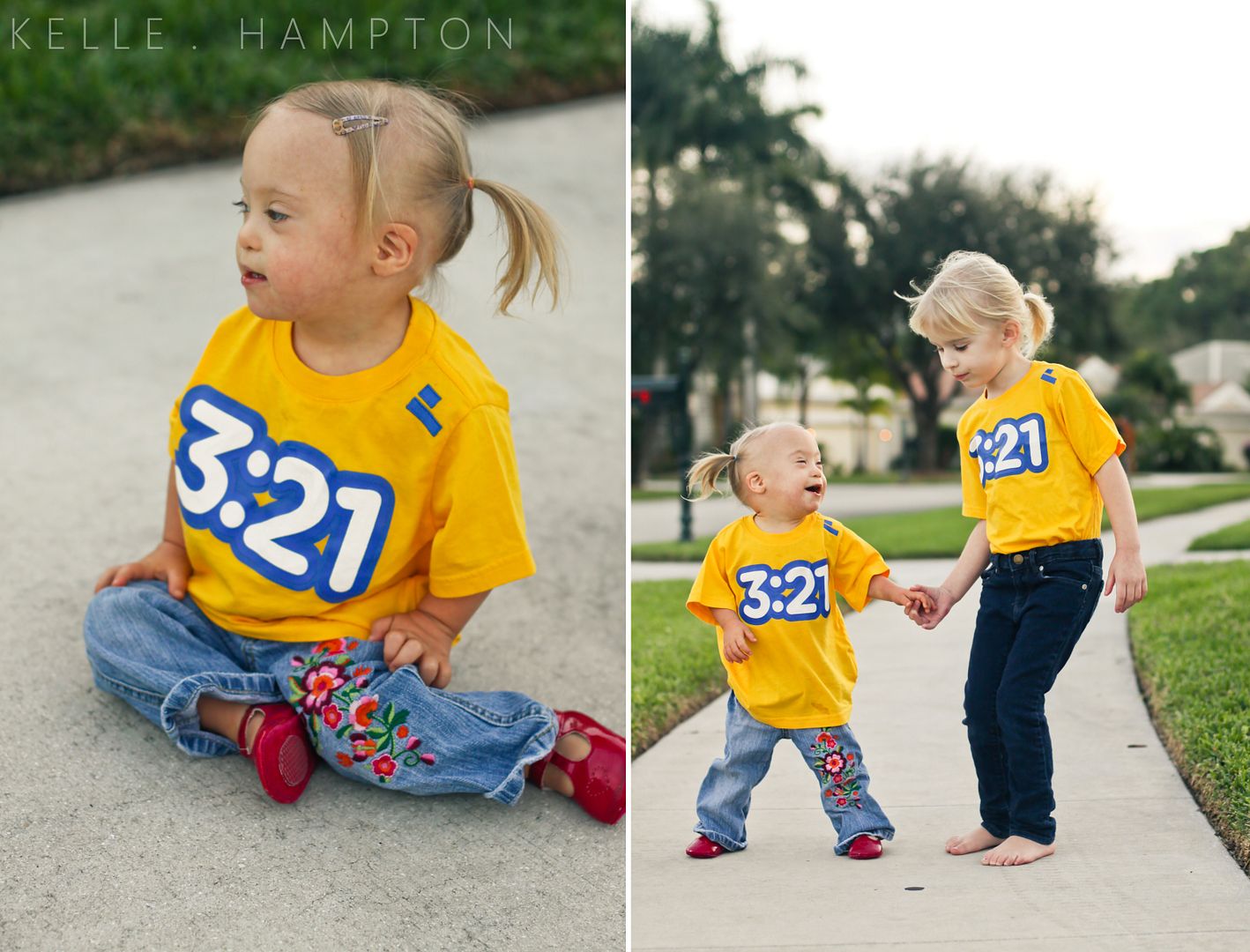 Those shirts? What does it mean? Why, I thought you'd never ask. Rhyme and Reason has created a 3:21 collection of men's, women's and kids' t-shirts. Three copies of that magical 21st chromosome, cleverly displayed in a subtle yet powerful message. Five dollars from every shirt sold will benefit the NDSS. And, from now until the end of the year, use code NDSS25, and you'll get 25% off your order, free shipping and 10% will be donated to the NDSS–applies to any item other than NDSS signature t-shirts.
There's a lot of love in that little logo.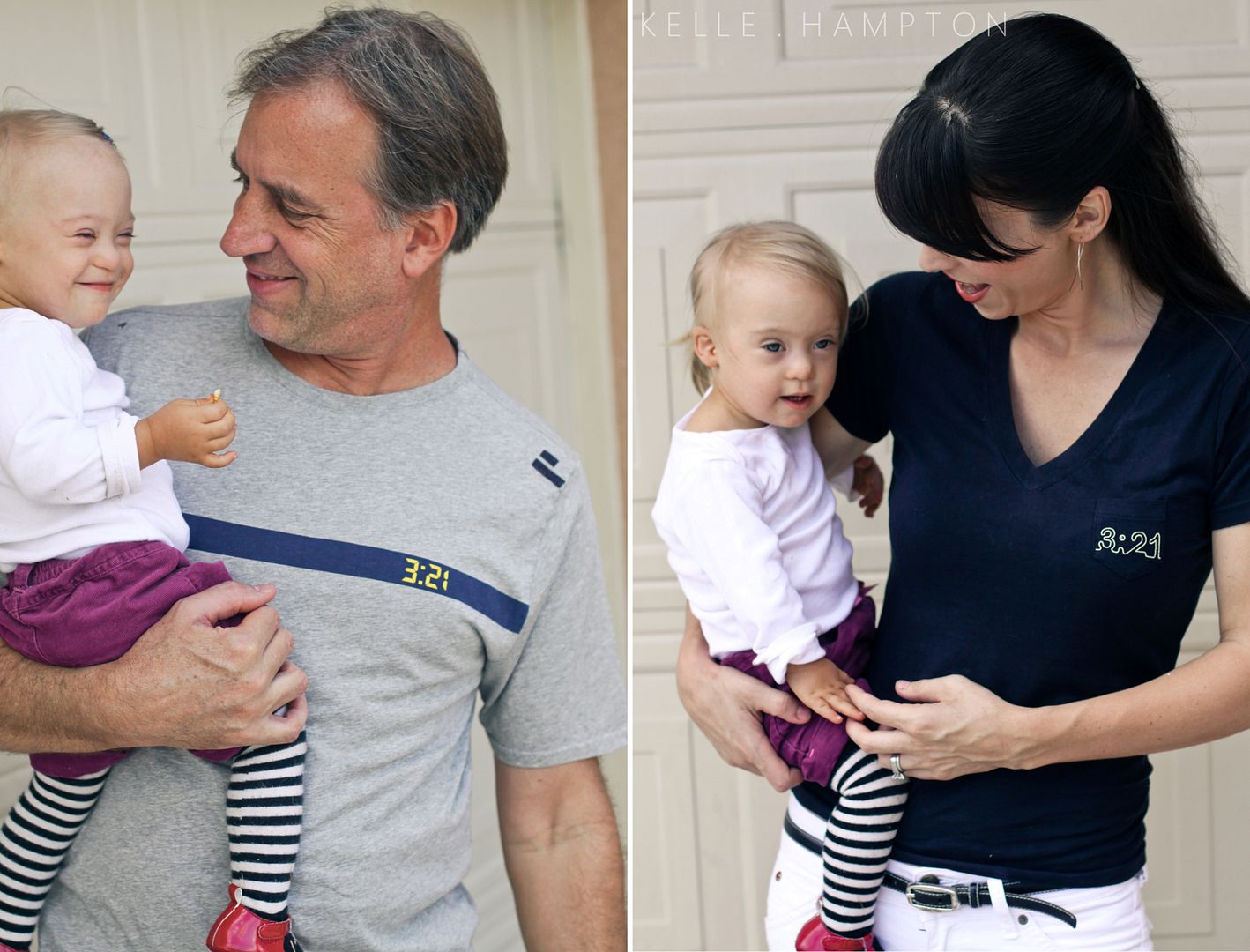 Brett's shirt, My shirt, Girls' Shirts
Share the love, share the message.
*****
The rest of this weekend went something like…
We graduated to a big girl carseat.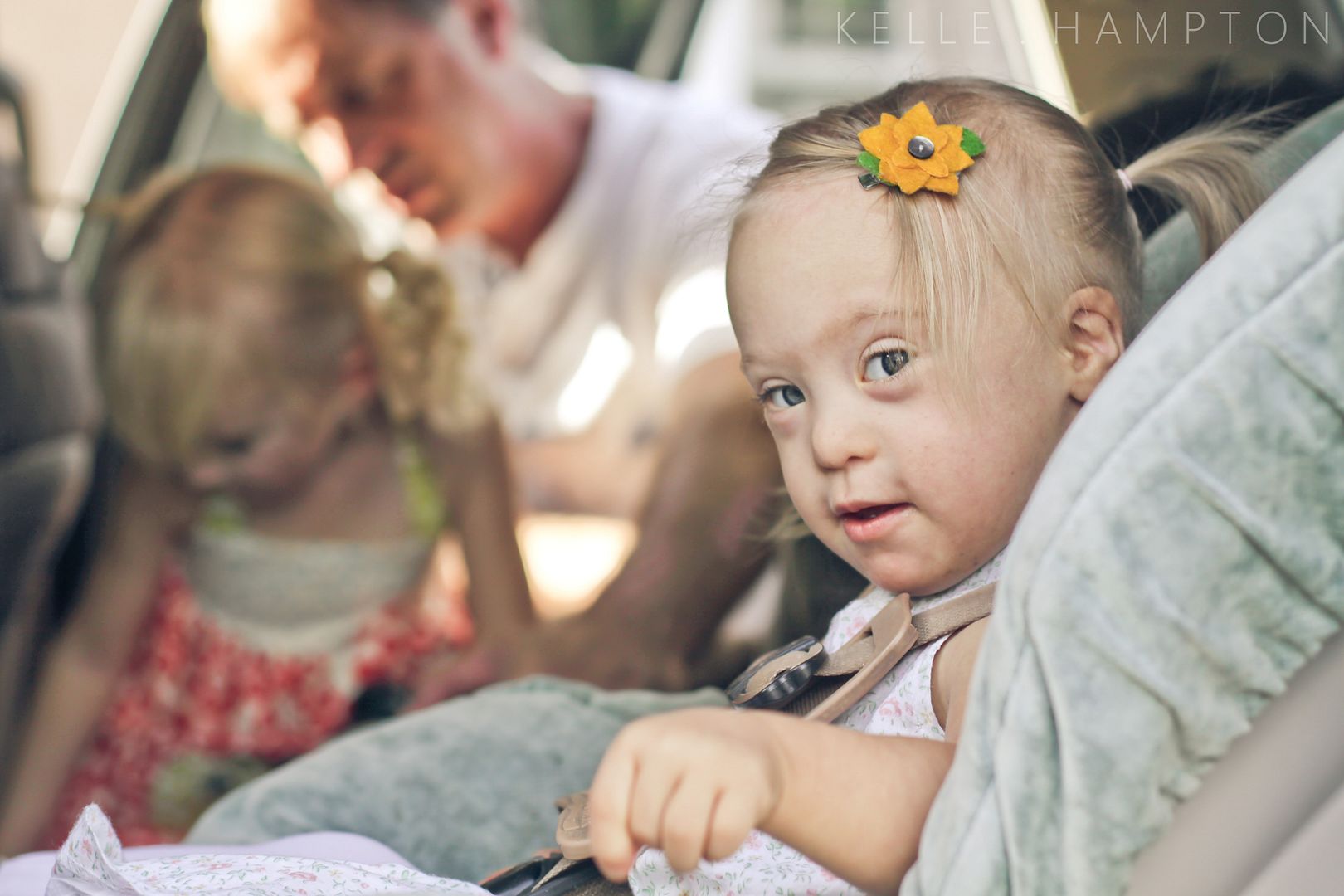 We practiced our Superman swing.
We turned the dial up on Christmas and nearly blew the speakers.

Why yes, those are elf slippers.


My friend Wylie told me she read that studies show the more gawdy the Christmas decorations on the outside of a house, the more problems that dwell on the inside. So I'm all "Dude, tone it down" this weekend as Brett rigged a rainbow display on yet another tree, because our house right now is one inflated Baby Jesus away from a hot mess of problems.
Perhaps Bonnie Raitt said it best though: let's give 'em something to talk about.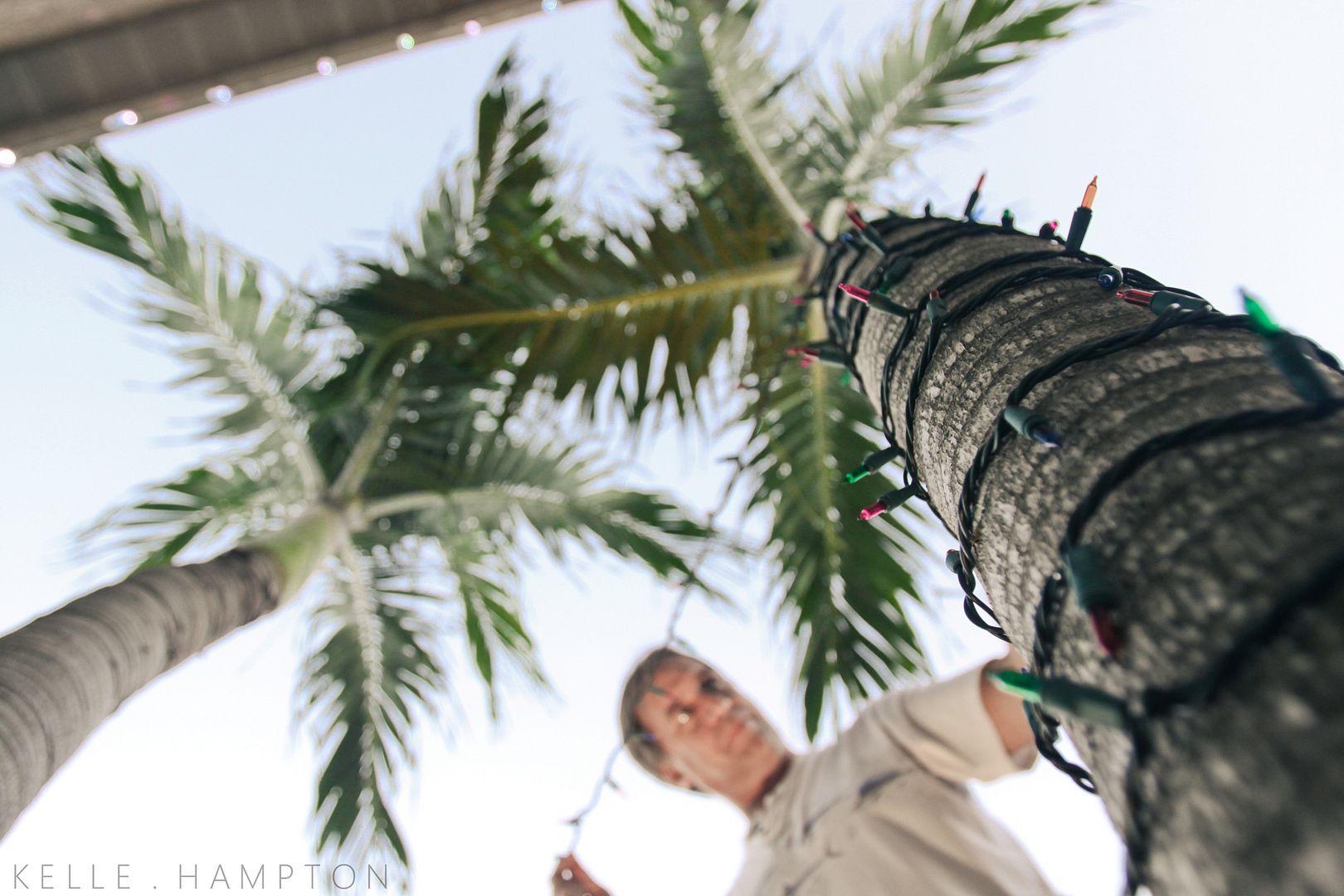 *****
Brett took these as we were running out the door to a birthday party. My chickies.
I paid him back–tit for tat.
*****
Every Scrap Countz owl hat giveaway winner:
Comment #372, Hidalina: One of my favorite post Kelle…..Not only you made those little girls a night to always remember and talk about for life…you also made my day…i felt part of the party the cool thing I was in my jammy when I read and was drinking coffee too!!!! Definitely a white xmas Florida style!
Congratulations, Hidalina! Please send your contact info with the subject OWL HAT WINNER to [email protected].
*****
I'm so happy to have Jessica Clough, Independent Scentsy Consultant, back again as a sponsor this month. This is Jessica's six month sponsoring, and I'm so proud of how her business has grown. If you've ordered Scentsy products from her, you know her follow through is incredible and her communication with customers re: new products and specials is impressive. I've turned several friends on to Scentsy now, and they too love the selection of warmers and scents (currently burning Whiteout and Cozy Fireside and moving on to Festival of Trees).
I also have to thank Jessica and the readers who purchased products through her last month. Jessica donated all of her own profits from that basket party last month to the NDSS–a whopping $1100! Thank you Jessica, and welcome back!
Make your home smell good too!
*****
If the holidays aren't about smells, then they're about gettin' your eatin' on. I received a box from new sponsor I Dream of Toffee last week and, within two days, my generous selection of homemade carmel corns and toffee was almost gone. If you're headed to a holiday party or need a gift for a teacher, friend, boss, etc. I Dream of Toffee is a great gift with a homemade touch. A small family company, I Dream of Toffee offers popcorn, brittles, toffee and several gift packages such as their gourmet popcorn sampler.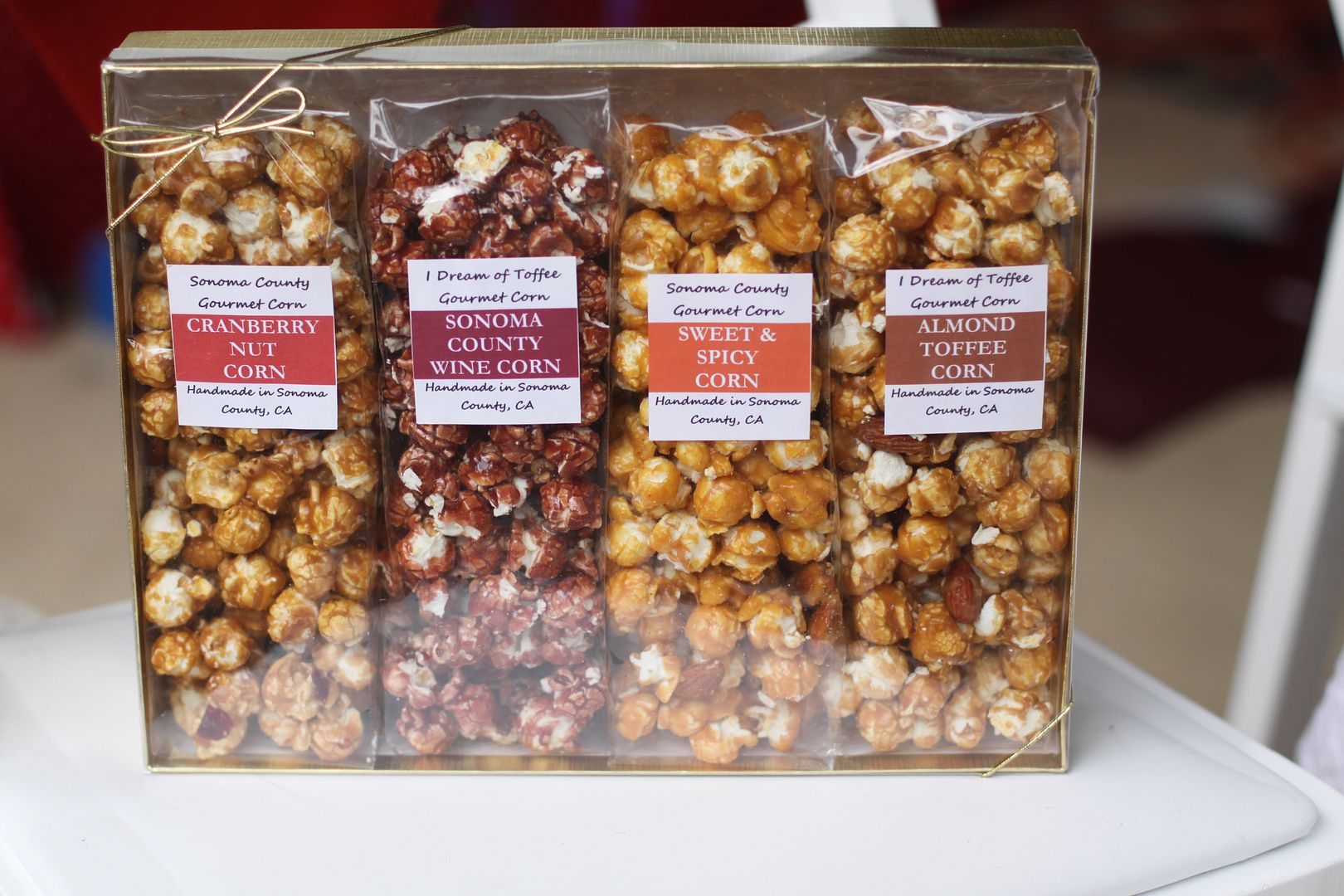 My favorite was the Sweet & Spicy Corn–an interesting combination of buttery and sweet with almonds and a nice hot kick to it.
Support a great small business and satisfy your sweet tooth at the same time. One commenter will be randomly selected from this post to win a $30 gift certificate, courtesy of I Dream of Toffee.
*****
Am I tired? Yeah.
Of twinkly, holiday-inspired things? No. Never.
We just spent our evening trudging through a Christmas farm–in our pajamas. There were about a hundred billion lights. Inflatable penguins, tractor-driving Santas, singing angels and musical reindeer. Talk about problems.
The joy continues.

I spy with my little eye, a shiny hidden moon.