Turns out the run the other night was just the beginning, the preview of exorcisms to come.
Last night, it was the toy basket liner–the one that always slips down all cock-eyed every time I throw a toy in, trapping doll shoes and Mr. Potato Head arms so no one can find them. I'd finally had it. I tossed a harmonica and down it went, behind the liner, and I couldn't untie the little knots that secured it to the basket for the life of me. So I did what any self-respecting mother would do. I lost it. I took the basket and dumped it upside down in a crazed upheaval that sent toys crashing to the wood floor–some I hadn't seen in years–and I ripped that #@$*!@& basket liner out and threw it away like it was the first step toward a more peaceful future. And it was.
Aw, hell done just broke loose. I weeded out toys. I dusted my coffee table. I assured a group of baby dolls that Goodwill was a great place to live, and when I filled two garbage bags full of things to give away and finally put the kids to bed, I sat on my kitchen counter and convinced Brett to listen to one of my doozies–the once-every-three-month really deep life conversation. And though this all may seem unnecessarily dramatic, I've realized this reaction is part of who I am. No matter how many personality quizzes I've taken–even if I try and alter the outcome by Christmas-treeing my way through questions, it is inevitable my diagnosis says "Hey, you're impulsive! Hey, you're emotional!" If emotions were an English breakfast tea, let's just say I let my tea steep so long and so strong until just a sip of it demands action: spit it out, throw it out, make new tea, talk about the tea, write a tea thesis. Get a degree in tea studies, start a tea company and change the tea world. I've long tried to balance things better–slower, more thoughtful, more analyzed but, at the same time, concentrated emotion propels me into action in some sort of revolutionary way. I've been asked so many times if it would have been easier to have a prenatal diagnosis for Down syndrome, and I can honestly say I know myself well enough to believe the shock and heightened emotion of that moment was important for me. Deprogramming, in a way. A distinct slate-cleansing beginning.
I'm all about clean slate beginnings. The important issue, regardless of whether we attend to every quiet emotion the second it arises or wait until things are a great big ball of "you better fix this shit," is that we attend to emotions at all. Listen to them, learn from them.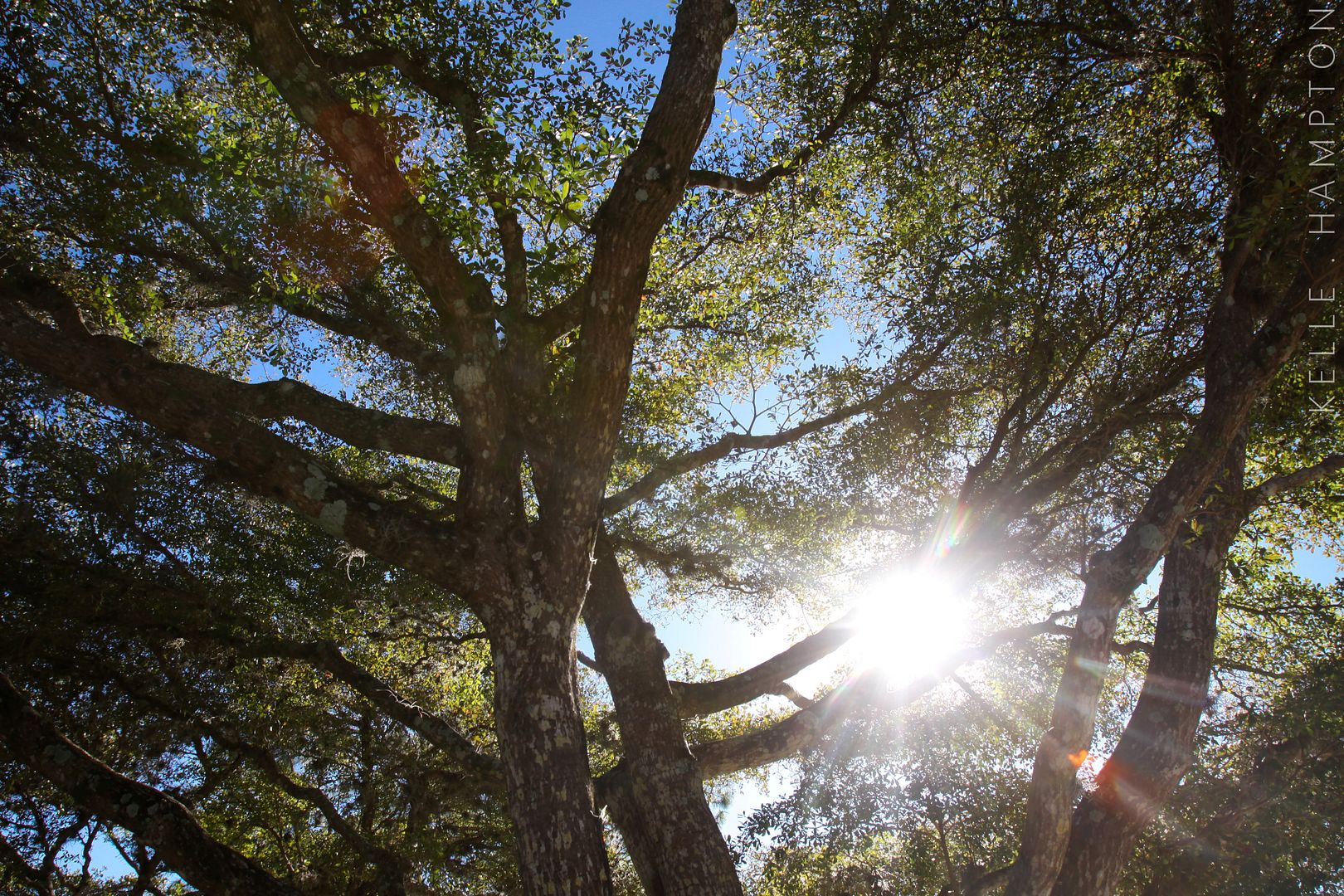 There is no life-altering crisis here. In fact, a mind x-ray would reveal things that might be trite and silly to some, hardly reason for a deep life conversation or going apeshit on a toy basket. There are however a lot of little things I can change right now–bad habits, inattentive routines, shift of focus.
For all the times I spent crying on my bed when I was younger because, God forbid, my world was changing a little bit, I've realized somewhere around thirty, I developed a healty addiction to the very thing I've hated my whole life…change. Change is growth, and without it we are stagnant. Stale. Boring.
We talked about change last night. About wanting to be better and making deliberate efforts to deposit time and affection in the family bank. When things get busy, it is so easy to turn on Little Bear for Lainey, serve quick and easy dinners, throw towels next to the bathtub, scratch washing my face before bed. But it doesn't feel good after a while. And I want to feel good.
So I wrote a tea thesis. Took change to the tenth power and deprogrammed–or rather reprogrammed–little things around the house that seemed symbolic. Rearranged the living room, swapped out picture frames, packed up the 12 month clothes and put them away. No Little Bear today. New accessible book stacks and puzzle piles.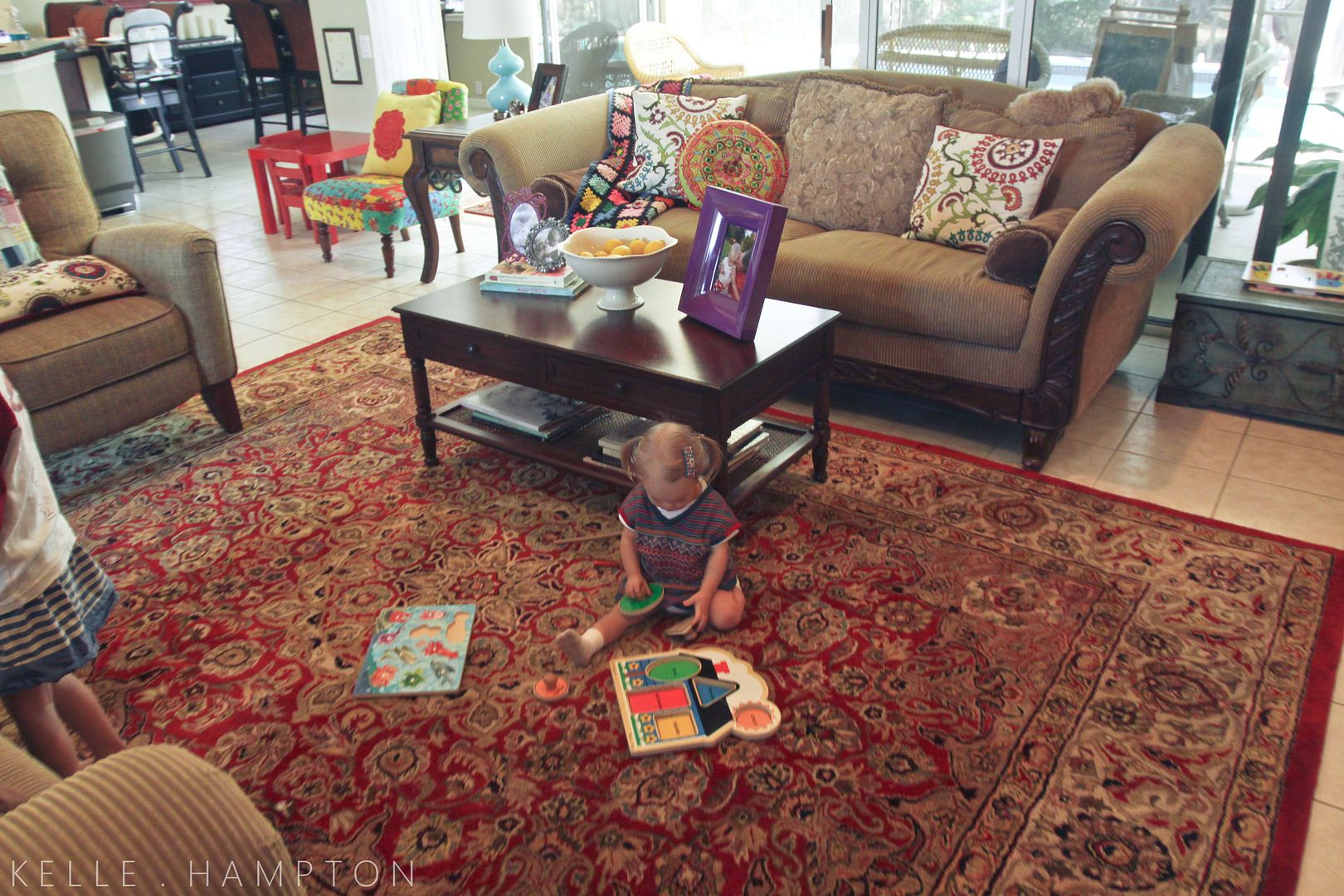 Today was quiet and thougtful and felt a little bit new. I dug up a pair of shoes I haven't worn in ages. Twisted my hair into braids for something different. Chose an alternate path to the lake.

Seriously, she falls asleep at the lake every time.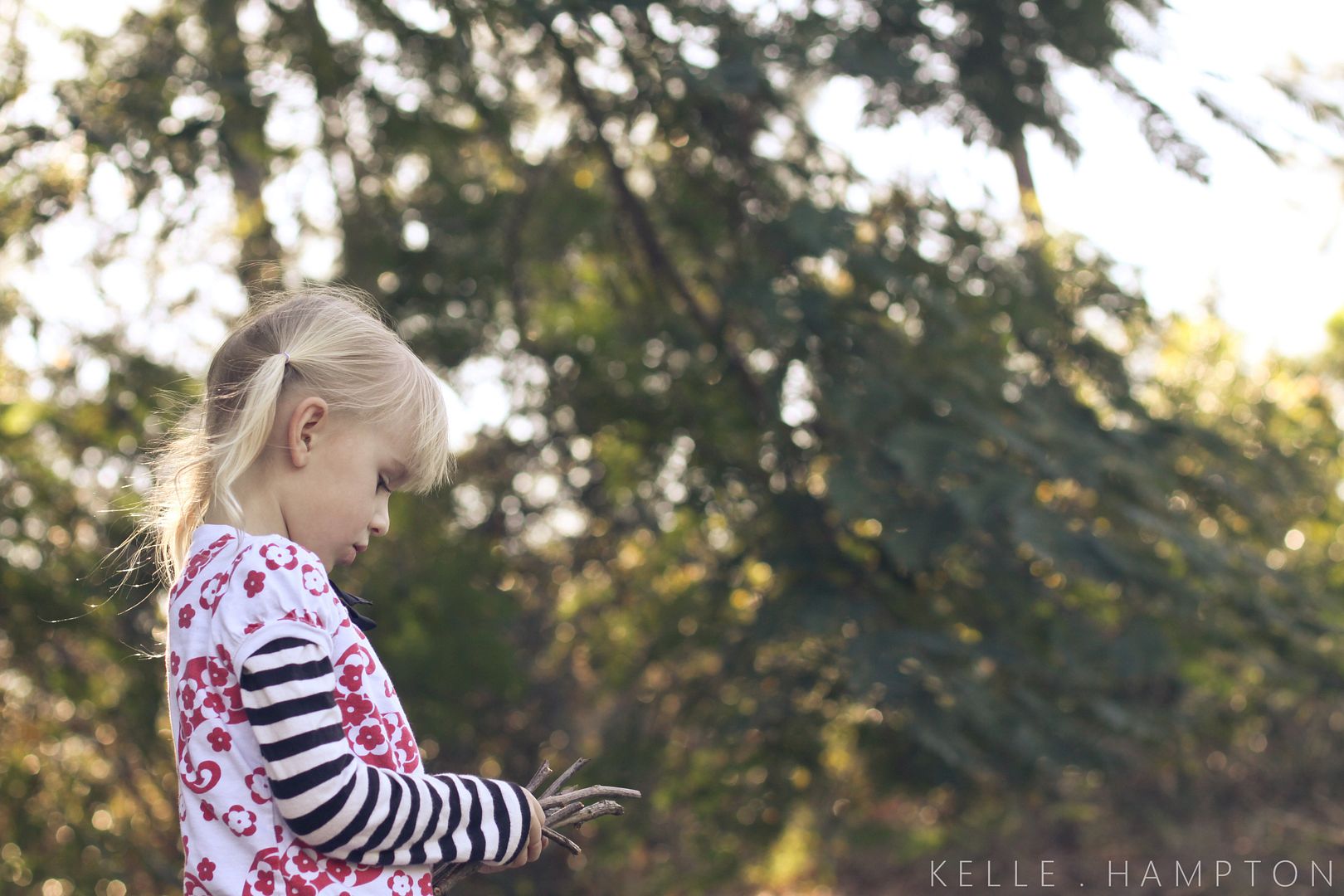 I used to think emotional "funks" would just ride out on their own–grab a board, ride the wave. I find more comfort now though in the truth they hold. Funks aren't the cause of emotions; they are the effect–messages to which we need to listen and respond.
Whether our response is monumental or something as simple as rearranging a living room or cleaning out a toy bin, it's the action of responding that is empowering–funk-erasing.
I'm finding such clarity in just the initiation of changed behaviors. I moved a poetry book to my nightstand this morning, added a couple new items to my bucket list today, had an ice cream date with new friends.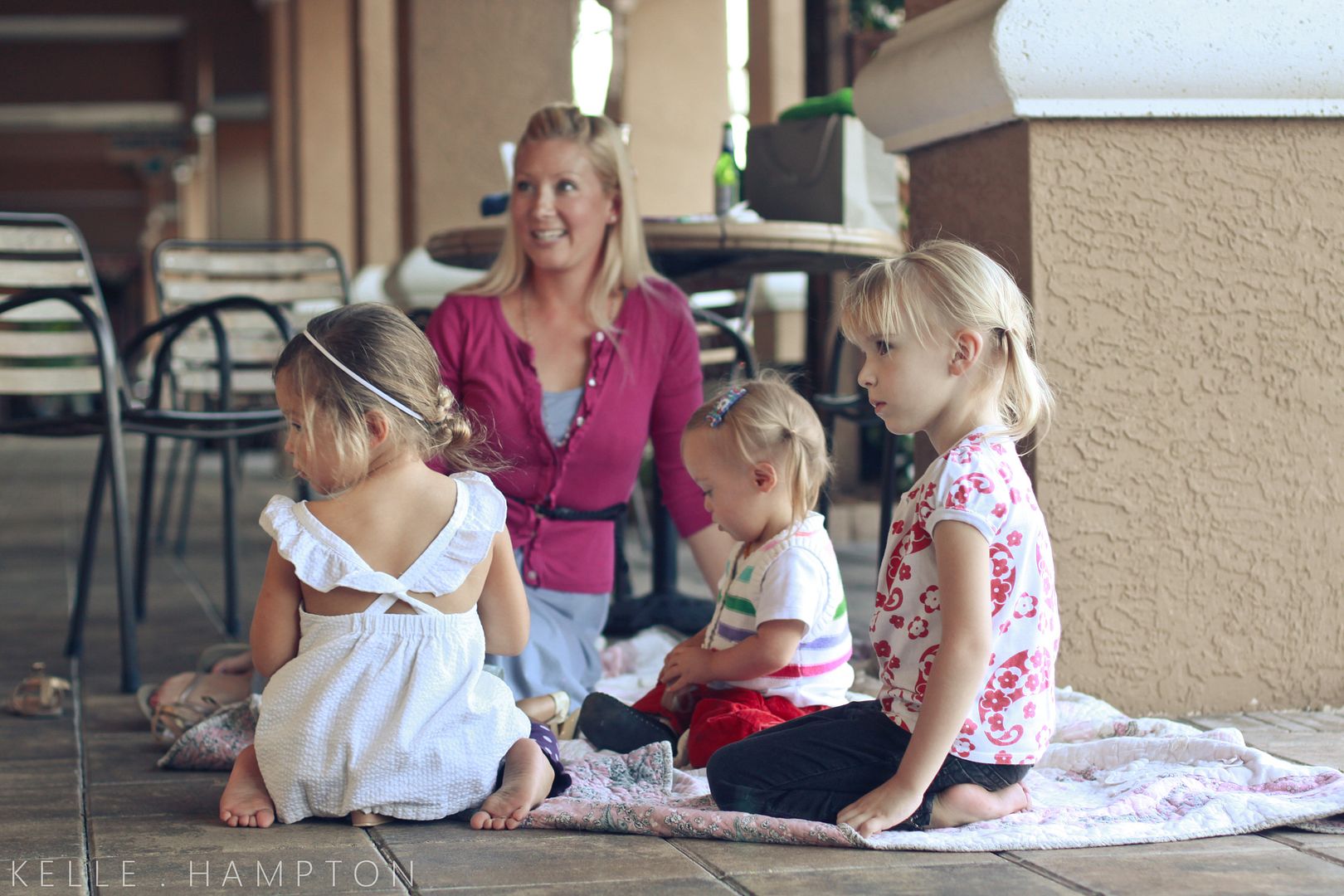 And I feel invigorated. Ready to take on the tea world.
*****
While new is great, old standbys are comfy and reassuring too.
Like best friends.
Same old park.
Post holiday return to baking.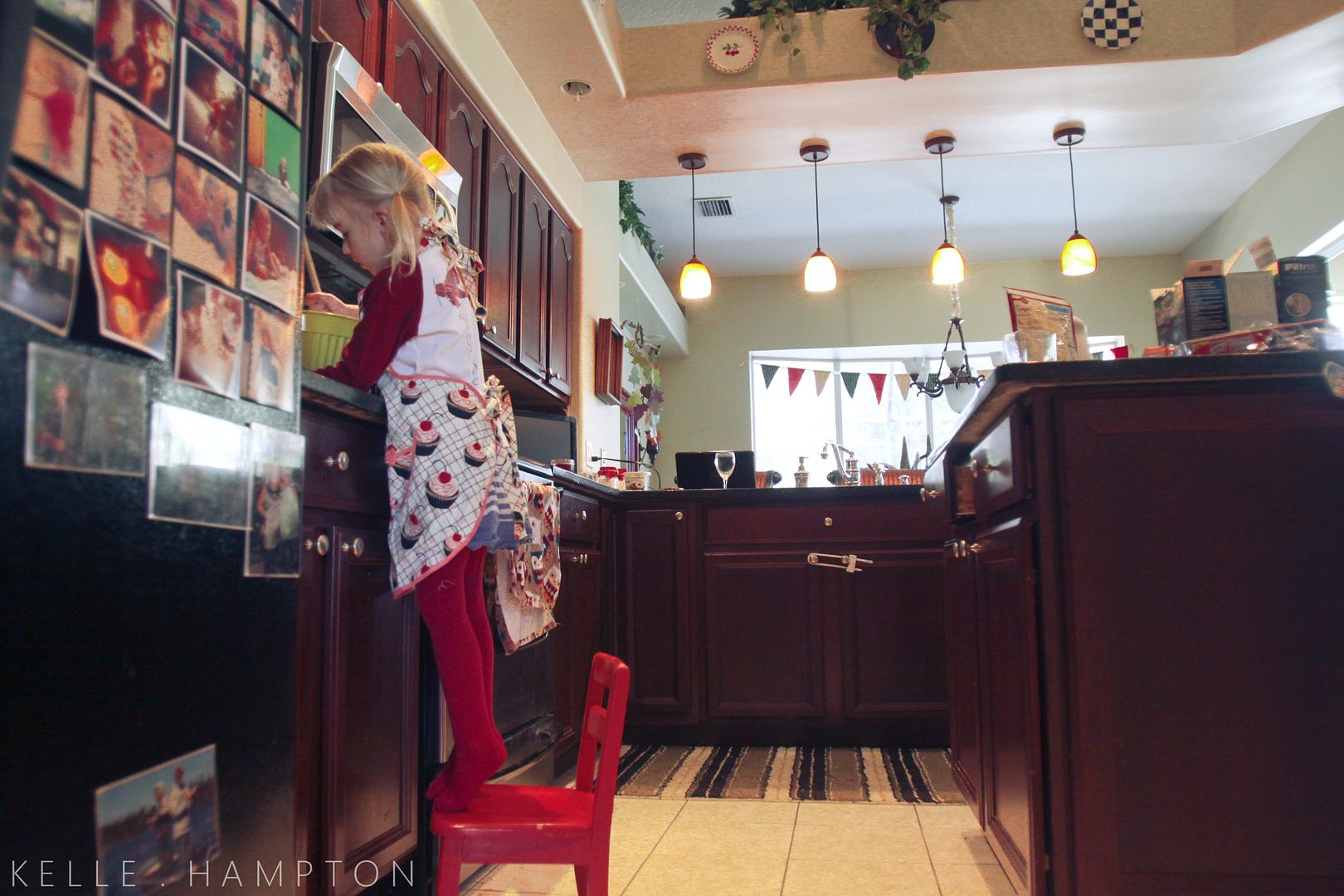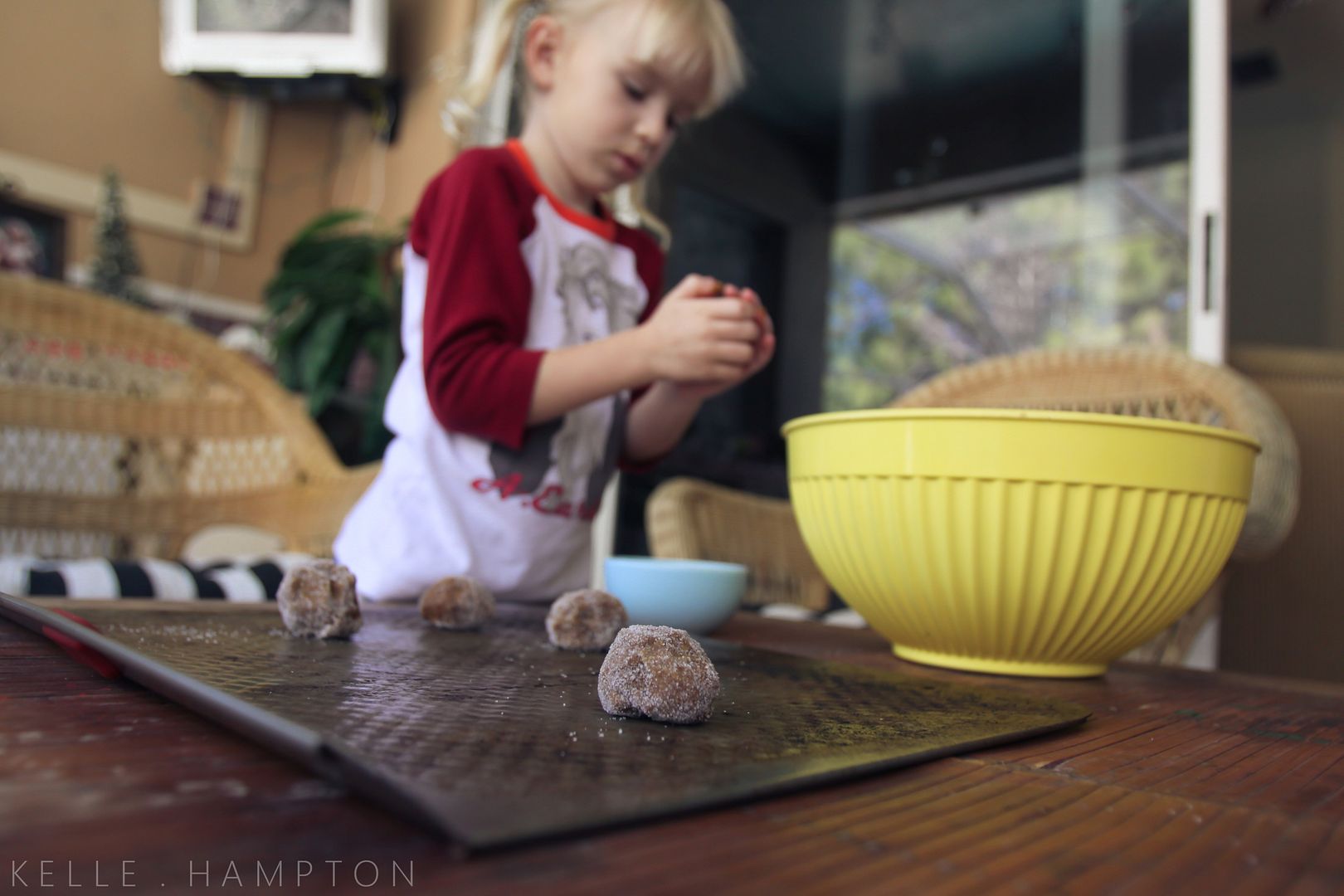 Friday Photo Dumps.
*****
In keeping with being kinder to myself, I'm excited about taking time for a skincare regimen before bed instead of a splash 'n go, especially since I have a new skincare set from our latest sponsor Muvazi. Muvazi skin products are paraben free and made with natural ingredients. Their anti-aging skin care system is made up of a cleanser/toner, an oxygentic eye cream, an intra-cellular moisturizer and a hydrating face serum, and I feel like a badass now when I'm actually taking the time before bed to wash and moisturize my skin.
And the best part? Buy a skincare system using code 'nella' at check-out, and your $119 skin care system is only $79.95/free shipping, plus $5 will be donated to Nella's" 2 for 2 fund for every kit sold.
*****
That reminds me. Sister's got a birthday this weekend.
Since Tuesday's post, another $25,000 has been raised for Nella's 2 for 2. We are beyond grateful. Every state has been represented, and over 200 international donations have been made from 15 countries. And Molly Dunn, a reader's 10-year old daughter we have never met, will once again give up her birthday presents this year in lieu of donations to Nella's birthday fund (thank you, sweet Molly). I think that the Internet can be a grand place, and you people prove that the world is full of kindness and incredible intentions. With $20,000 to go, the fund is still kickin'.
We are looking forward to celebrating our girl's memorable entrance into our lives this weekend. There will be cake. And I will cry.
If you feel so inclined, leave a comment sharing any small changes in your life that you'd love to initiate to shake things up. Make new tea.