It is easy to say "two years ago." Two years isn't a very long time, and the memories of her welcome, for the most part, are still clear. I remember what it feels like to cry so desperately that relief breaths can only come in short, stomach-jerking gasps. And, days later, how I listened to this song and this song, clutching to every word, praying it would be true–that we would be okay.
In the first two years, we talk about then and now, the difference between these two abstract eras distinct and concrete. But as the bridge between these two places slowly grows, the distinction likewise fades. A moment that changed me forever, yes; but the outcome a product of what was there all along. I had the love. I had the strength and courage. I was so capable of being her mama. I just didn't know it.
I think about that a lot–how I am the same person today as I was the day before she was born even though it doesn't seem true. How I am the same person I am today as I will be thirty years from now. What stones will be unturned in life–whether victories or challenges–to reveal more love, more courage, more understanding? We evolve.
As Cher would say, if I could turn back time…
I would take that little body and hold it closer, breathe her in, study her long fingers and smooth pink cheeks and let my soul do what it begged to do–to connect with its counterpart and fully accept her as the gift we needed. I would wrap my body around her, smell her, kiss her, draw her right into the place she needed to be and let her feel a purer love. I would trace her features with wonder rather than apprehension and know that her tired little frown would evolve…just like we would.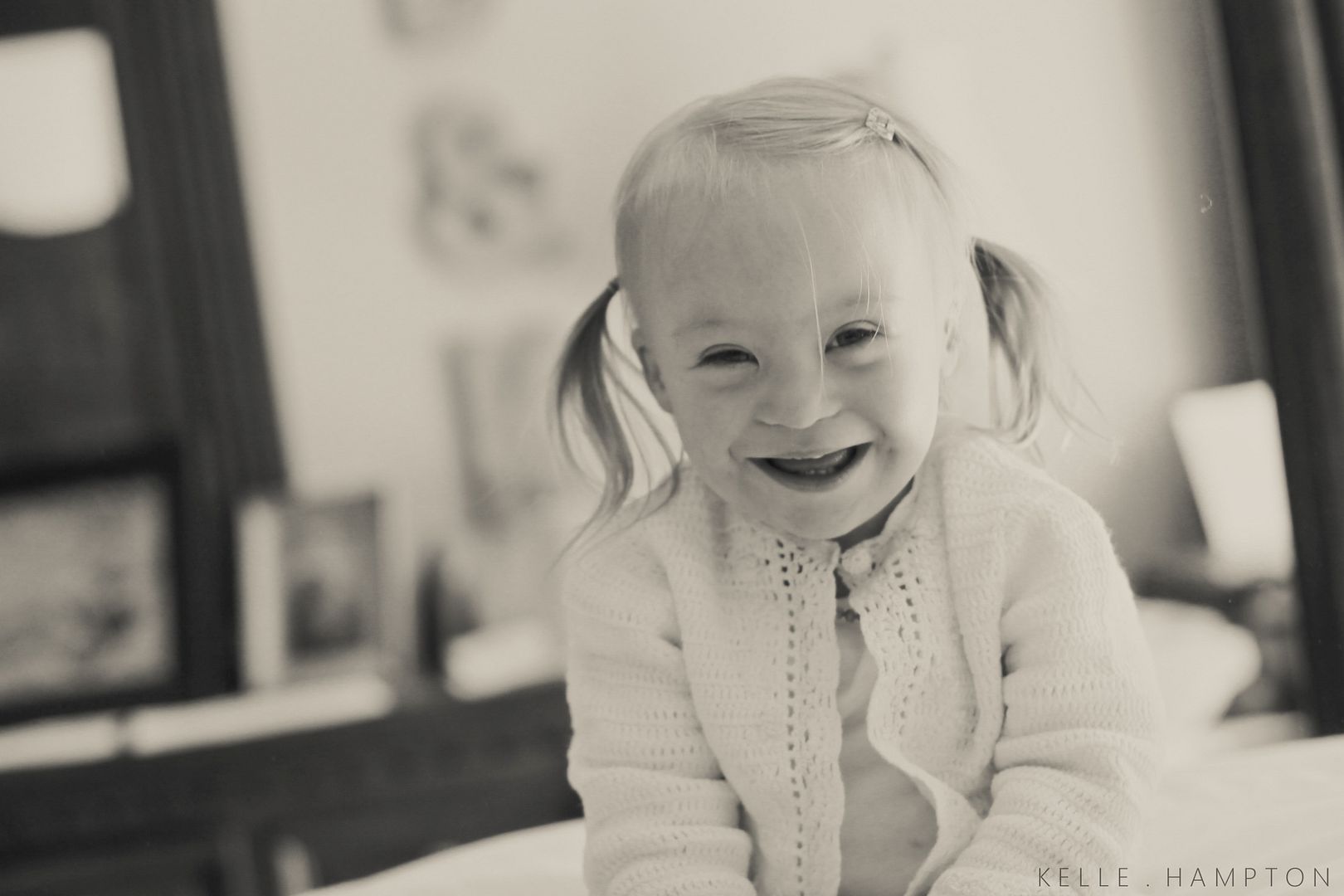 And while this day represents so much more, really it's about a little girl who was born. A daughter who came to be, a sister who arrived, a baby like any other who just needed to be loved.
Oh, how she is loved.
This morning she woke up early–early enough I had to check the clock to make sure it wasn't still the middle of the night. I heard the rattle of the crib railing and her happy whispers, and I finally reluctantly climbed out to welcome the day with her. I feel her low muscle tone most when I pull her from the crib. There is no resistance, no independent efforts to stand tall and pull her weight, and I love that. Every ounce of her sinks into my grasp as I lift her and pull her close, her bottom settling into my forearm, her hands touching my face, her chest fully dropping into my shoulder. I remember pregnancy yoga classes and how long it took the instructor to guide us into this kind of limber physical release. "Let go of your shoulders. Imagine your chest is dropping. Now release your leg muscles, your thighs, your calves…let go of it all. Submit to the peace in your inner soul," she'd exhort and even after all those steps, there was still a part I couldn't let go. After that experience I realize low muscle tone is hardly a disability. It's an enviable ability…to just be.
We walked out into the dark living room, her head still resting on my shoulder. "Is it your birthday?" I whispered. She pulled her head up and smiled. "Yeah," she answered. I thought about exactly where I was two years ago. Counting contractions. Waiting for the doctor to call. Knowing I'd finally get to meet my daughter.
It feels good to skip over the rest–to look back at the dark and difficult moments and stop right when it hurts to run and hold her. Like getting through the awful suspenseful parts in a movie you've already seen–not so bad when you know it ends well.
It's two years later–not long, but long enough to know…it ends well.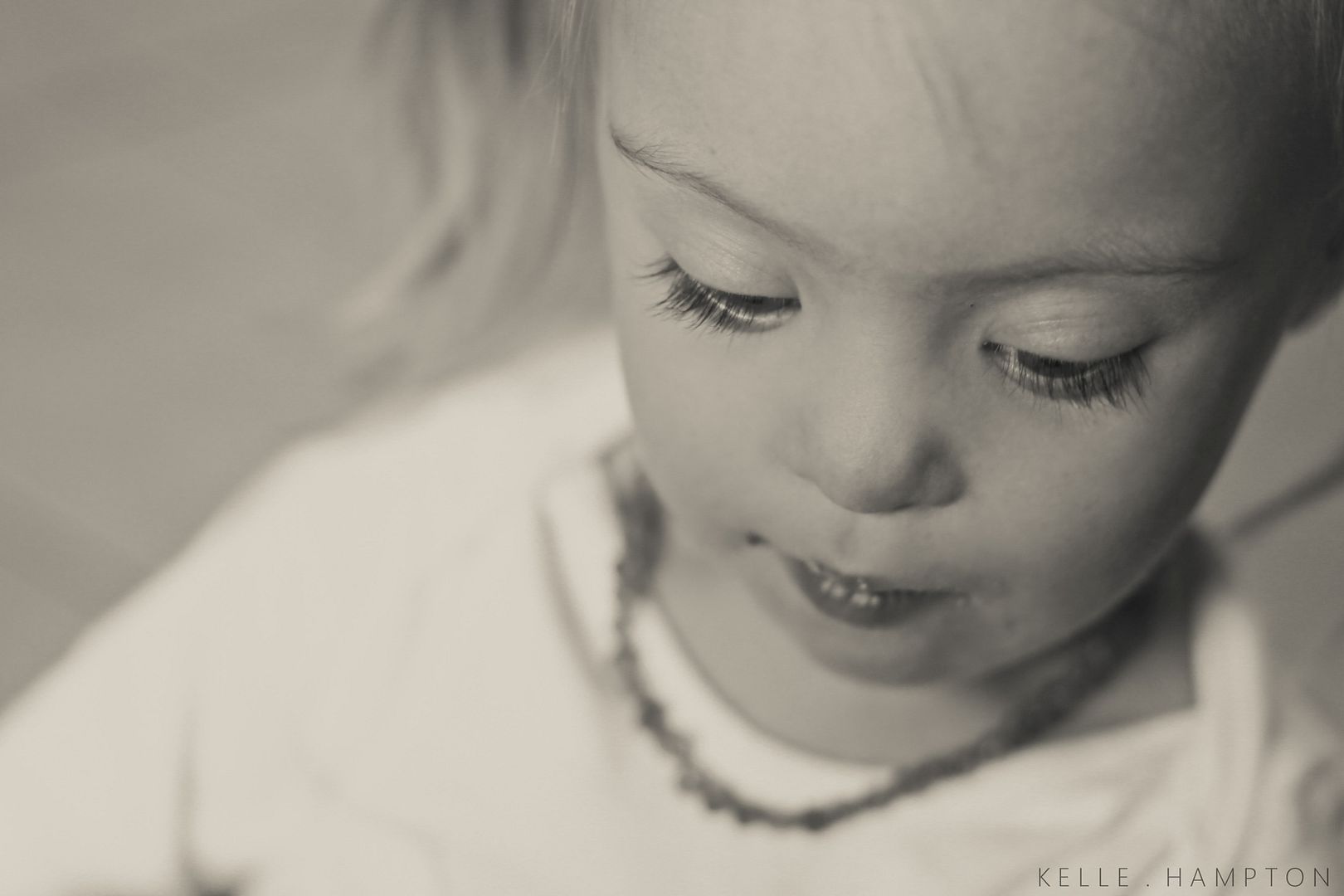 No matter what happens, it ends well because life is bigger than scripts and sets and how-it's-supposed-to-bes.
And before I quote another singer–God forbid, Richard Marx–let me cut to the chase.
Dude, these two years have been grand. And we love her. We love our children with a deeper, purer love that is so infinite, it cannot be shaken.
Happy Birthday, Nella.
You are everything we ever wanted. I only wish we would have been cool enough to know it then.
We know now. We love you so much, Birthday Girl. And we celebrate you today.
And thank you, little girl, for my birth day–what gift that day, those moments, those tears will always be.
"Awareness born of love is the only force that can bring healing and renewal. Out of our love for another person, we become more willing to let our old identities wither and fall away, and enter a dark night of the soul, so that we may stand naked once more in the presence of the great mystery that lies at the core of our being. This is how love ripens us -by warming us from within, inspiring us to break out of our shell, and lighting our way through the dark passage to new birth." -John Welwood