Well, it's been quite a week. After three electric days in New York, I boarded my plane last night, prepared to wedge between two bodies into 14B only to find A and C were vacant. So I stretched out across all three seats, balled up my scarf beneath my head, curled my hands around my face like cat paws and passed out for the two-and-a-half hour flight.
I have this inclination to downplay how exciting these past few days have been–to reiterate the fact that real life is in the small moments and the backyard picnics and the evenings when we slide into bed and hold our sleeping babies' hands. That's a given though, right?
So I'm going to go ahead and be straight. Sweet Mother of Moses, it was a crazy amazing week. Like maybe I jumped on the bed in my hotel room.
And, first thing's first: I have to thank you all. Thank you for buying the book, for sharing the trailer, for telling your friends. In the back of a cab Wednesday afternooon, my editor and I huddled around her cell phone to answer a call that shared the news…Bloom made #11 on the New York Times best seller list this week.
There were hugs and calls, a few glasses tapped together and a very present sense of "this is pretty awesome." So many people were a part of this great, beautiful thing.
Oh, and I cried. Because I'm a crier.
This is pretty awesome. So thank you.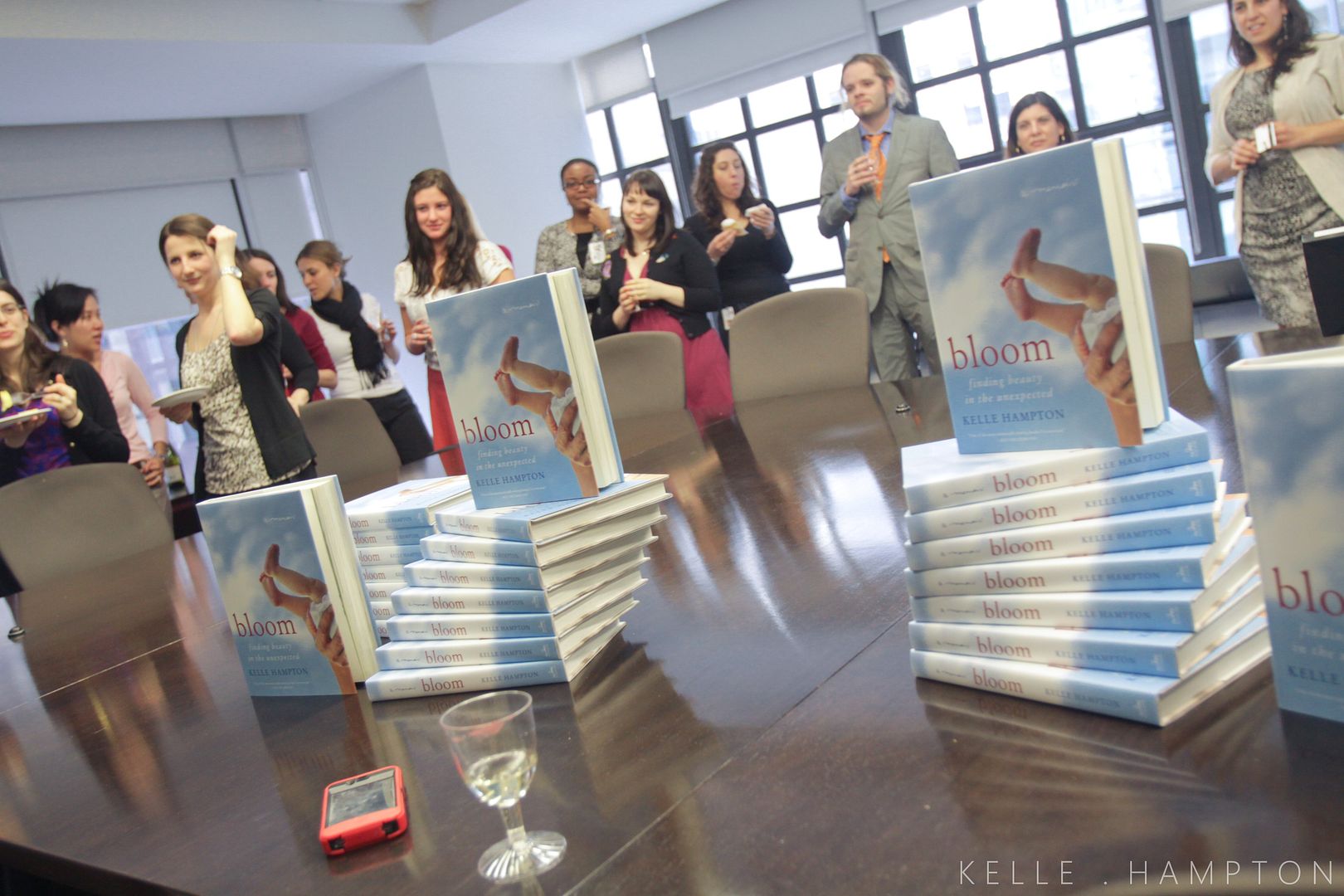 The Bloom team at William Morrow had a little surprise party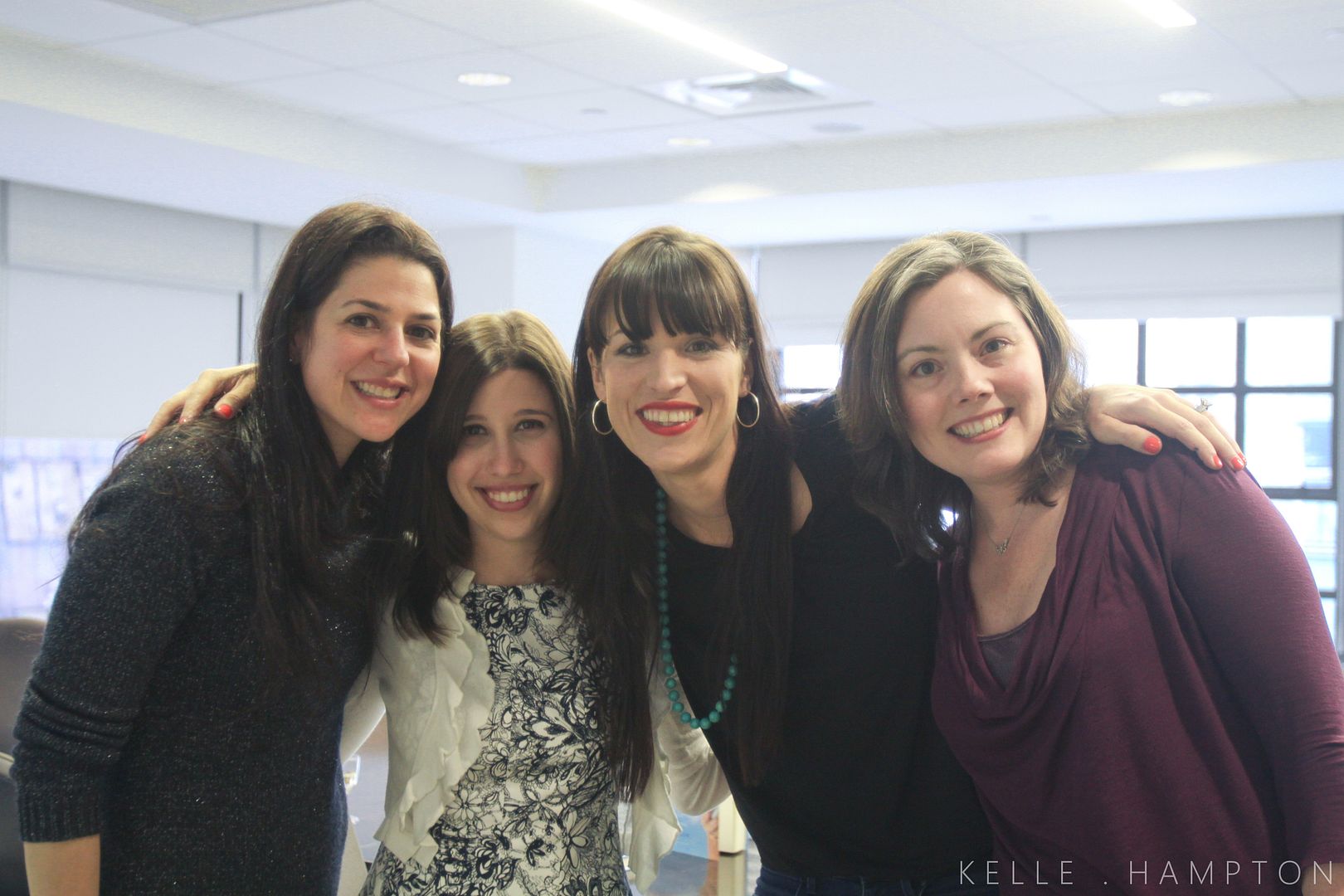 Shelby, Jessica and Cassie–publicist and editors

If you missed the Today Show interview, you can scroll down HERE to watch it. Everyone was kind and generous and, to answer the many e-mail questions I've been getting–yes, I did see Pauly D and no, I did not touch his hair.
Now that that's out of the way, I can definitely say that the best moments this week–the most memorable–came from the things that were sandwiched between the bigger ones. Amid the Today Show and answering a call that announced our book had made the list were dinners with friends, walks in Central Park, coffee shops, conversation and connection.
The city was alive with tulips in bloom and cherry blossoms that frosted thin branches like pink icing.
I spent Thursday morning walking alone in Central Park, stopping several times to take pictures and call Heidi to tell her how much she would have loved it. Actually, I rubbed it in. I'm pretty sure my first call went something like, "Hey, what are you doing?" When she said "I'm on my couch in my pajamas, what are you doing?," I tried to hide my smile as I answered "sitting on a rock next to a stone bridge, eating an almond croissant dunked in cappuccino while I watch an artist paint cherry blossoms in Central Park." I won't repeat what she said back because my dad would call and ask me to take it off the blog.
I thought this was the sweetest:
And one of my favorite Central Park moments? Of all the places in Central Park that are totally Zen and peaceful, this guy chose this driveway to do his Tai Chi. There were flowered paths everywhere and yet Dude wanted to peace out behind a step van. That's cool. To each his own.
My dear friend and literary agent, Meg, gave me the real tour this trip. We wandered up and down the streets of East and West Village, Soho, and the Meatpacking District, stopping to visit shops, walk the High Line and make time for friends and babies.
Le Labo Perfume Shop (Nolita):
Bookstore Art, McNally Jackson Books (Soho):
Bluebird Coffee Shop (East Village):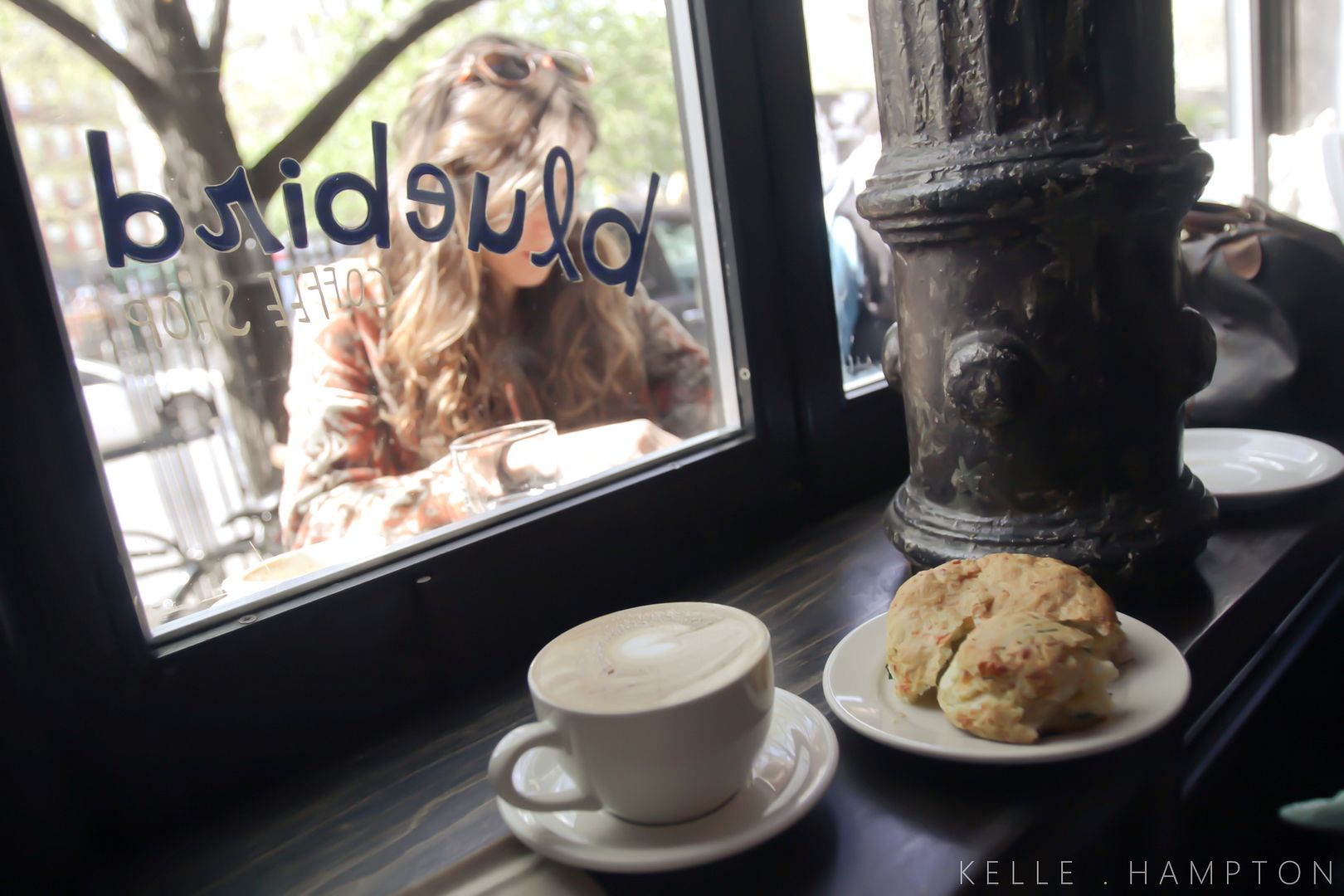 The High Line, an elevated park that overlooks the city, built and preserved from old train tracks:
Nella's first boyfriend, Otis: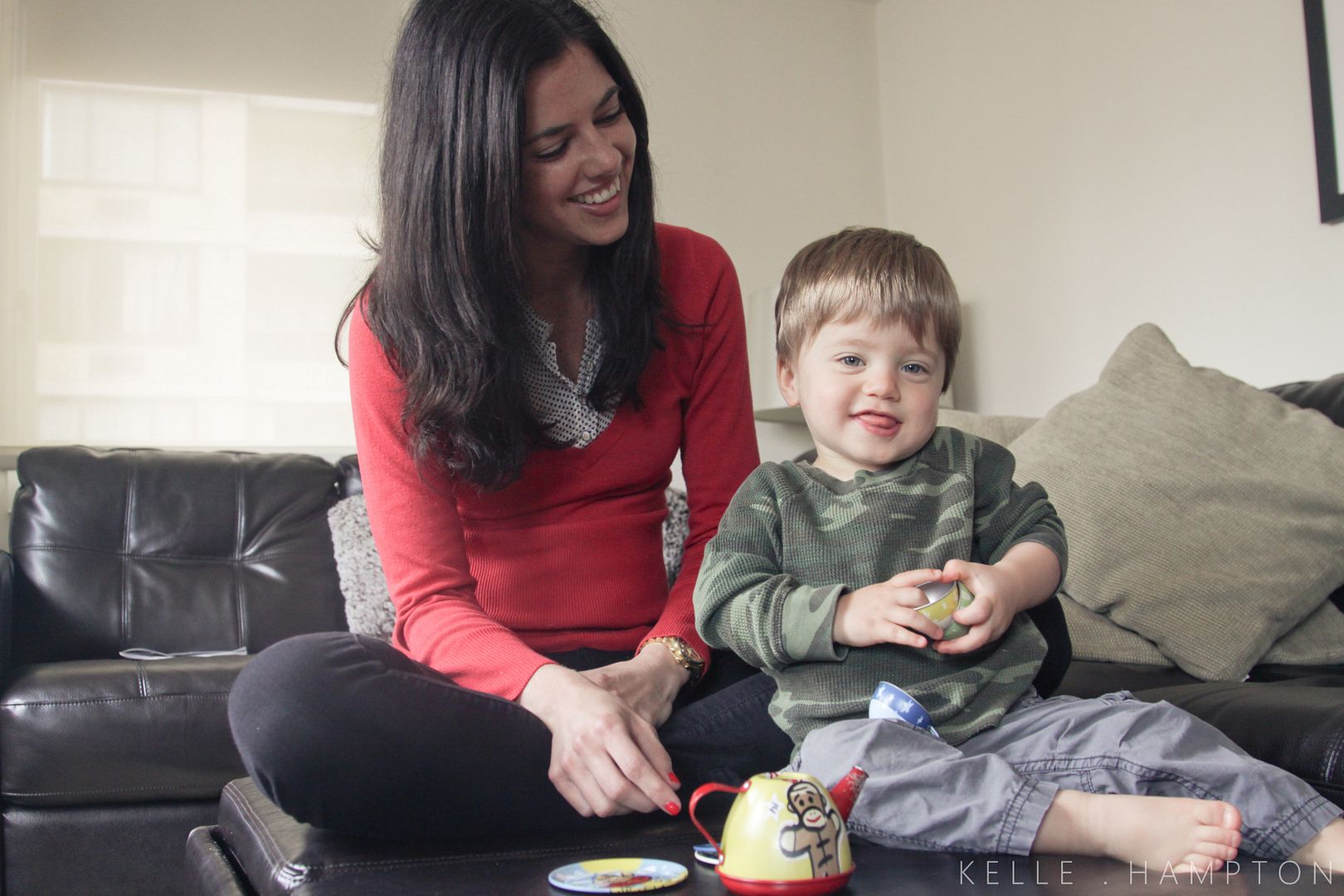 And one of my favorite things to do now every time I'm in NY is to slip into one of the big churches and just sit and take it in. The loud colorful chaos of 5th Avenue is so quickly transformed when you step into the quiet sanctuary of this massive church and breathe in the stillness.
I am still amazed by the way this story has unfolded, thankful for all the wonderful people we've met because of it, and excited for what tomorrow holds. As for the city, I cannot wait to bring my family back. Adventure calls.
Thank you to Amy Reiter for her insightful questions for a Barnes and Noble interview you can view HERE.
And thank you to Target Baby for the wonderful Twitter party they hosted Thursday evening. It was great to talk to so many of you! View Target's A Bullseye View interview HERE.
Our family will be at Barnes and Noble, Waterside Shops in Naples tonight at 7:00 p.m. for a book signing and Q & A session. If you're local, we'd love to see you there!
While our plans call for lying low this weekend, I'm feeling grateful and flying high.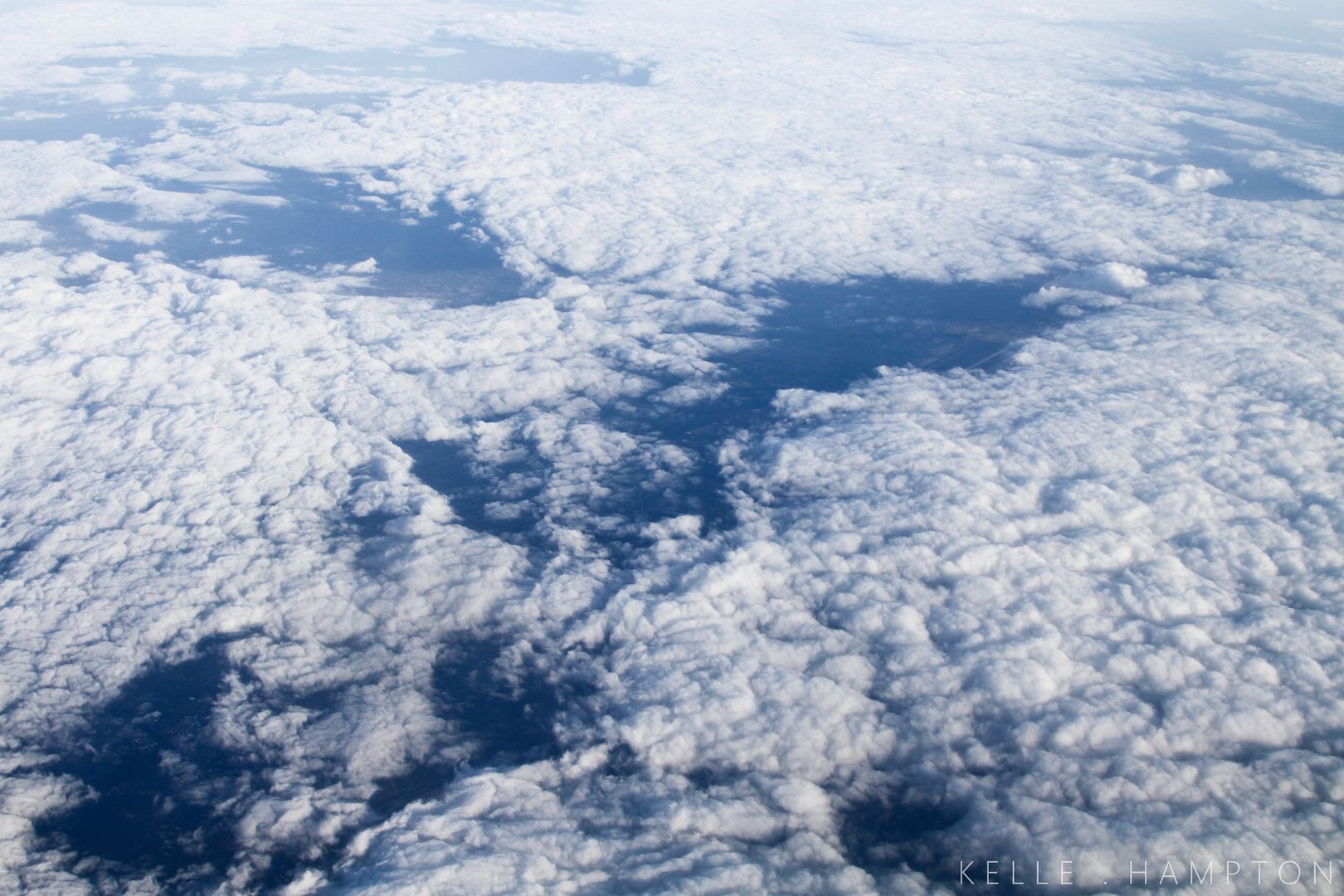 *****
Welcome back to sponsor Tea Collection who has an enticing collecion of Bali-inspired clothes for your kids this spring and summer, ranging from beachy knits to flowy florals. We've stocked up on a few warm weather essentials including their adorable Two-tie Surf Lily Romper for Nella and my favorite Sanuk glitter sandals for Lainey (with the Desa Stripe Skirt).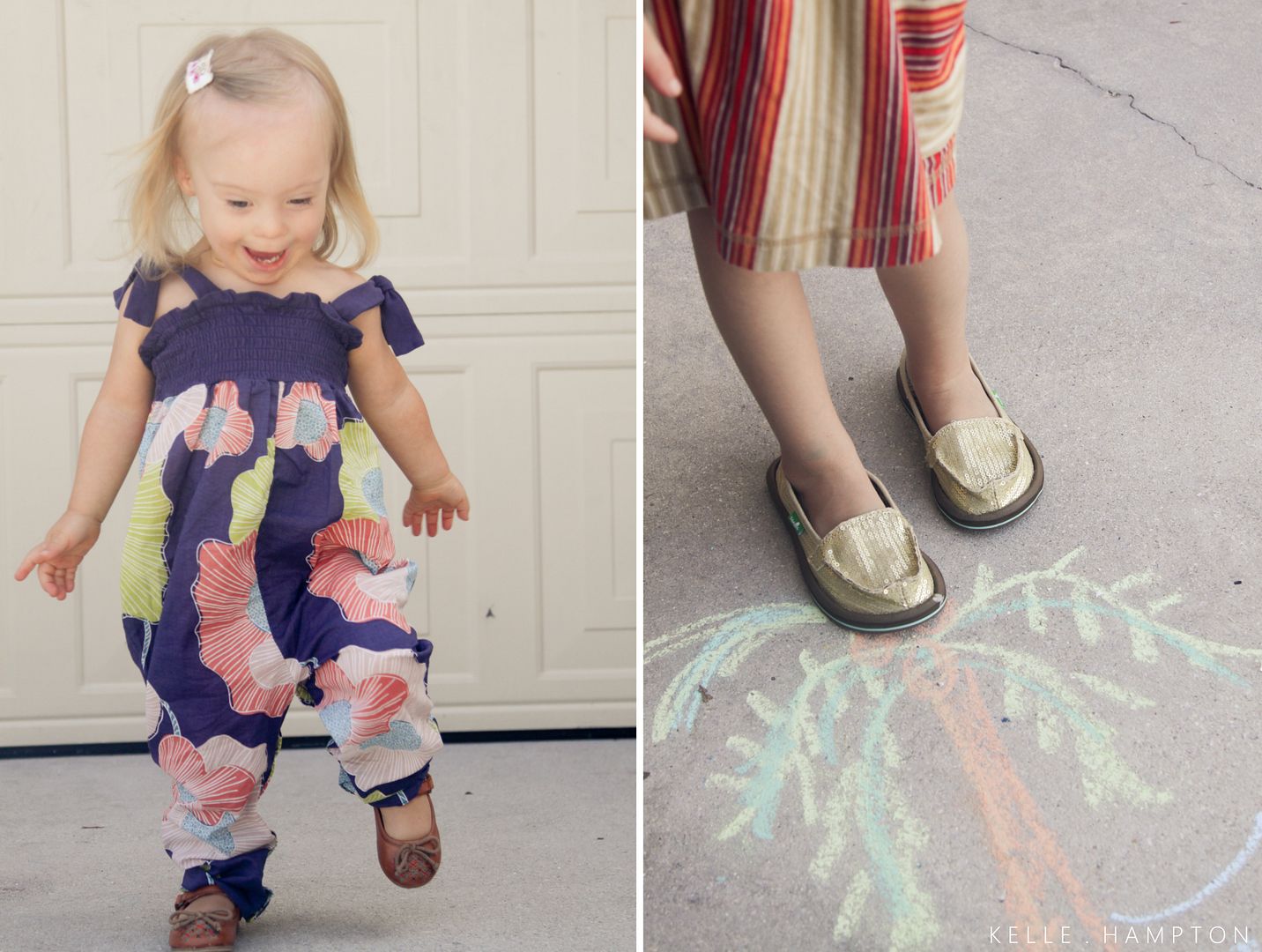 Give a kid glitter shoes, and that's all she'll ever wear. We're thrilled to have Tea Collection returning.
*****
Have a wonderful weekend. I'll be back Monday with today's Friday phone dump and more adventures.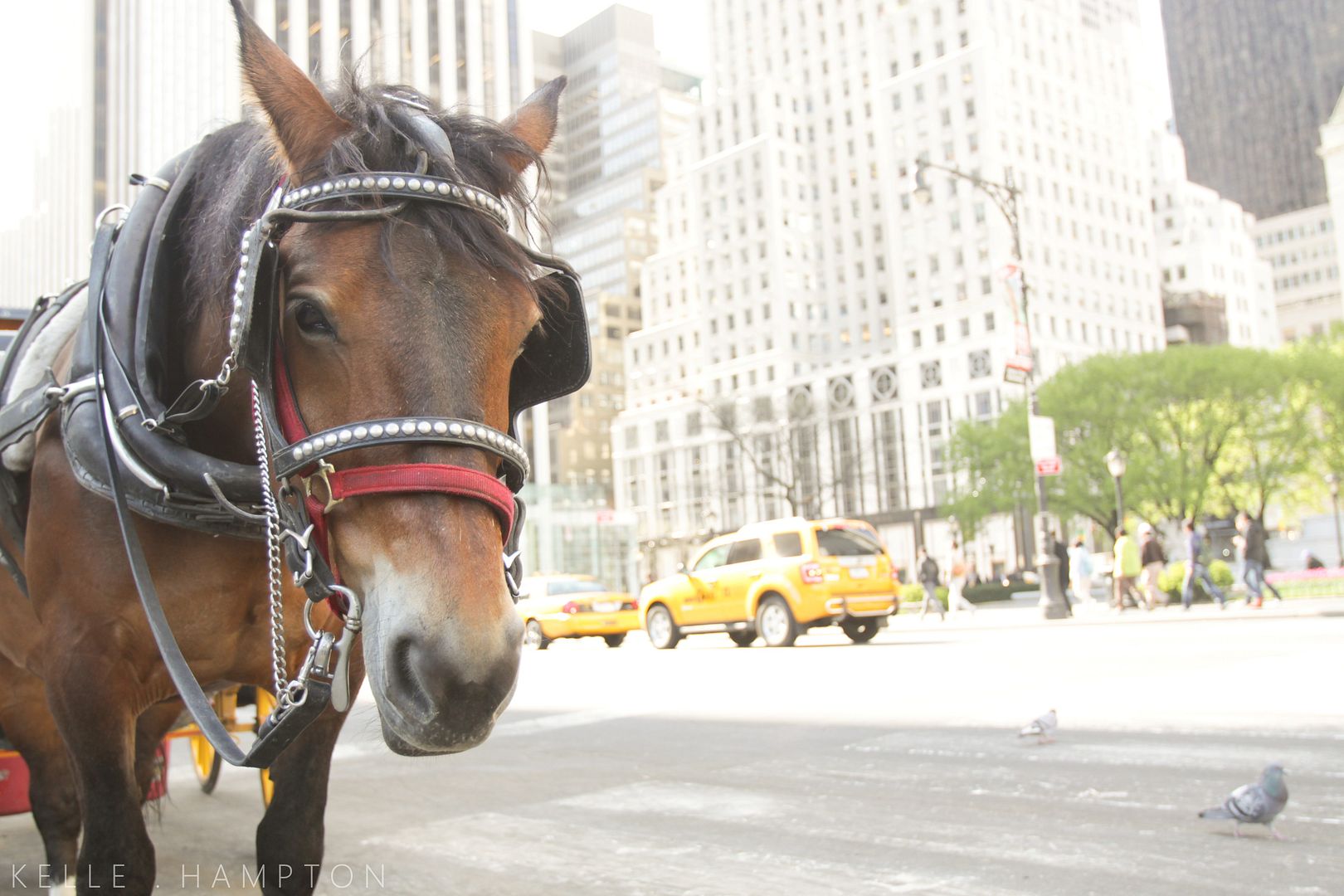 I have a lot of e-mails to attend to this weekend, so please bear with me. I'm trying to get back to as many of you as possible!