This post is a Hallmark sponsored post. I am being paid by Hallmark to write it, but all writing, ideas and opinions are mine. Thankfully, Hallmark and I share the same idea–that little moments are to be celebrated and that good people, good efforts and good intentions deserve a spotlight. See Hallmark Life is a Special Occasion for more details, like them on Facebook, and/or sign up for their e-mail messages HERE.

I am notorious for mixing up music lyrics. To this day, I still mumble through the first line of that "you give love a bad name" Bon Jovi song because I'm not sure if it's "Shock to the Heart" or "Shot through the Heart" or something else that starts with Sh- and ends with Heart. I'm not very good with numbers either. I forget birthdays and still use my calculator in the grocery store. So you would think with my history of both botched lyrics and number miscalculations, I'd slaugter the famous Rent song, "Seasons of Love." But no. I know that there are exactly 525,600 minutes in a year, and I can belt it–on tune–in the shower, in the car, and in the hair color aisle of Target with my friend Andrea when she's randomly signaled it's one of those days. You know, grocery-shopping-turned-Broadway-play days (the third Tuesday every month).
It's an important number to know–even more important than your Social Security number, if you ask me. I might not be a math whiz, but I can certainly tell you that 525,600 minutes translates to: "Time's Ticking; Enjoy Life."
Which brings me to the theme of this post: Celebrate.
Ah, my favorite theme. I dig celebration. I yearn for holidays, I lose my breath at the sight of balloons, I hang colored lights on our lanai year round. And while yes, I can't deny that life calls for serious and mundane and responsibility, shouldn't that be all the more reason to infuse it with color? I think about this a lot having kids–wondering what their memories will be and how their childhood will be painted years later. They will know love and peace, yes. That's a given. But amidst all that love, I hope there are interesting stories of celebration. How we lit candles and played music, danced in our pajamas in the moonlight, created handmade cards for birthdays and holidays, used special cups on special days, joined with neighbors for sparklers and bonfires, baked cupcakes with extra sprinkles, and how we recognized that not one of those 525,600 minutes should be wasted.
And whether it's a birthday or Father's Day or maybe something fabulous you created on your own–like Opposite Day or Family Movie Night–there's a part of us that comes alive when we make efforts to create memorable celebrations amid ordinary routines. Our children paint colorful stories in their books of childhood, but really I think we benefit just as much. Who said our own books of childhood can't still be scripted? (Read the children's book Mrs. Muddle's Holidays–Goodness, I am in love).
Ordinary or Extraordinary, there are little things we can do to make celebrations a little more memorable.
My Five Favorite Tips for Creating Celebrations

1. Light up the Night
Candles. Their flicker spells "this is special." Turn off the lights at dinner and eat with just a scattering of tea lights, and something triggers within–that memory recorder that preserves all the details. What song was playing, how pretty that table cloth looked, how big your daugther smiled when she realized a simple dinner transformed into a memorable family event.
Candles in cupcakes aren't just for birthdays either. We've been known to light candles on pancakes, cookies, doughnuts–you name it. And, for the record, the five syllables of "Ann-i-ver-sa-ry" can be mumbled quickly in place of "Birthday" for a lovely "Happy Anniversary to You" melody.
And my personal favorite? Put a few jars and tea lights in your beach bag and stay past sunset. Nothing says "Celebrate" like a quilt surrounded by a dreamy glow, nestled in the sand under the moon.
2. Use the "Good Dishes."
Reserve special dishes for festive occassions, and make a nice fuss over events when you pull them out. The top shelf in my kitchen cupboard holds our favorites–kid "wine" glasses, the "Queen for a Day" plate, a piece of china my grandma passed down to me, a birthday mug, etc. Lainey knows when we use any of these dishes, it's a special event. And stem ware? Oh, she thinks she's so fancy when she gets to use a real wine glass.
3. Dress up.
Clothing is such an easy form of expression and consequently, an easy way to "feel" the extra celebratory tone of a special occassion. I can suddenly turn an ordinary spaghetti dinner into a romantic date just by switching from jeans to a little black dress. Likewise, I've watched Lainey's smile turn from "this is fun" to "Ohhh, this is really special" when she realizes she has something festive to wear, even if it's pulled from her dress-up trunk. A big hat to a tea party, Christmas jammies on Christmas Eve, socks with blue stars at the Fourth of July parade–all little ways to make a celebration more memorable.
4. "Wow" Factor
So, these aren't things you do everyday. In fact, I save these for those very special occassions like New Years and family reunions and welcoming babies with friends–ceremonious celebrations. Sky lanterns and sparklers, our weapons of choice. Like candles, but more grand. We've made wishes, said thank you's and shouted Happy Birthdays under the enchanting glow of rising lanterns, and we've written our names with a stream of sparks. The underlying message…life is grand.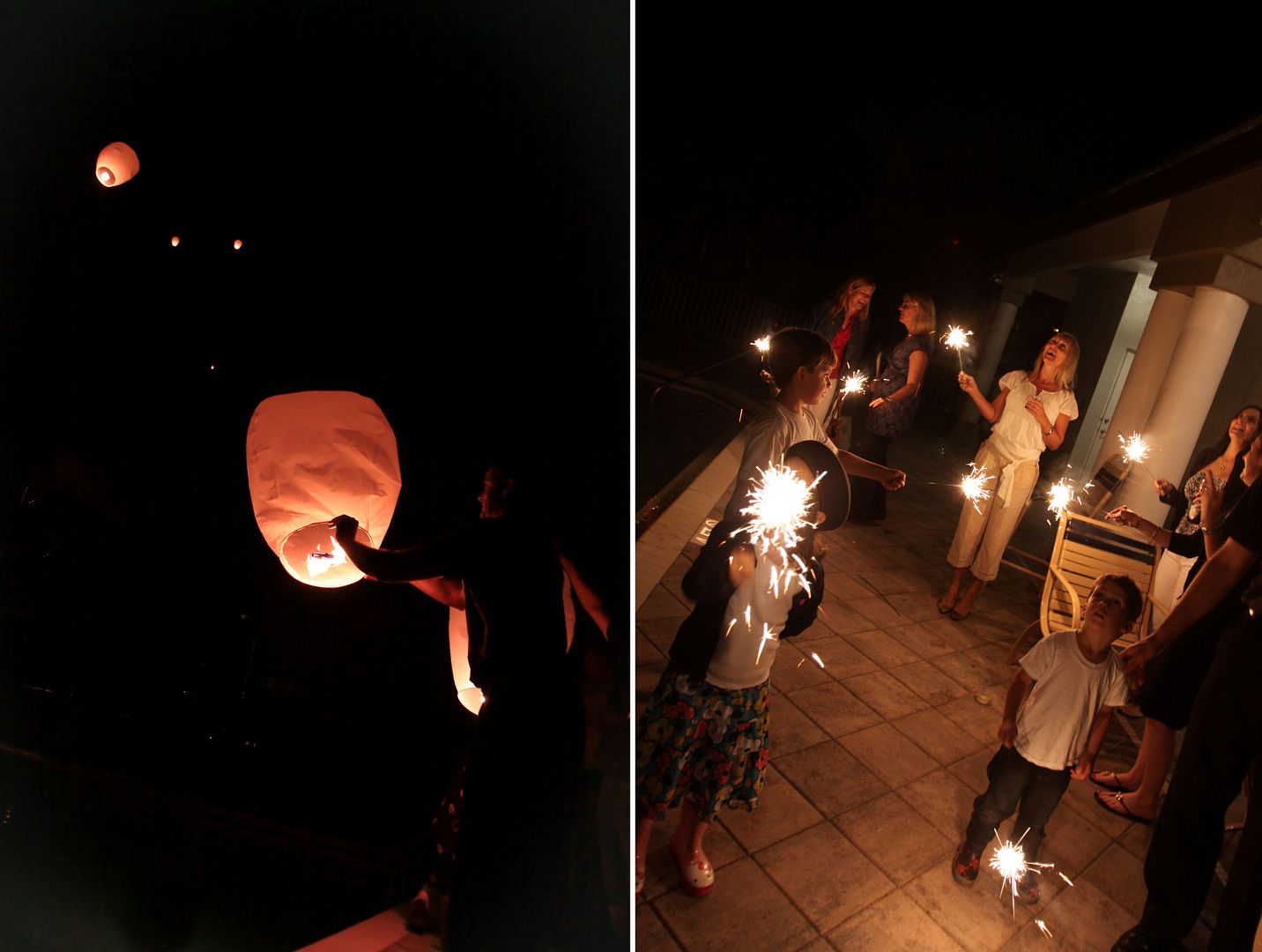 5. Finally my favorite celebration tip: Become Acquainted with my friend, Spontaneity.
The best way to celebrate? Spice it up. Do it differently. Get excited about something you haven't been excited about in a long time. Try breakfast for dinner. Sleeping bags in the living room on a Friday night. Throw a few drops of food color to make green eggs and ham. Drag blankets outside and tell your kids it's "National Read Outside Day" even though you made that up.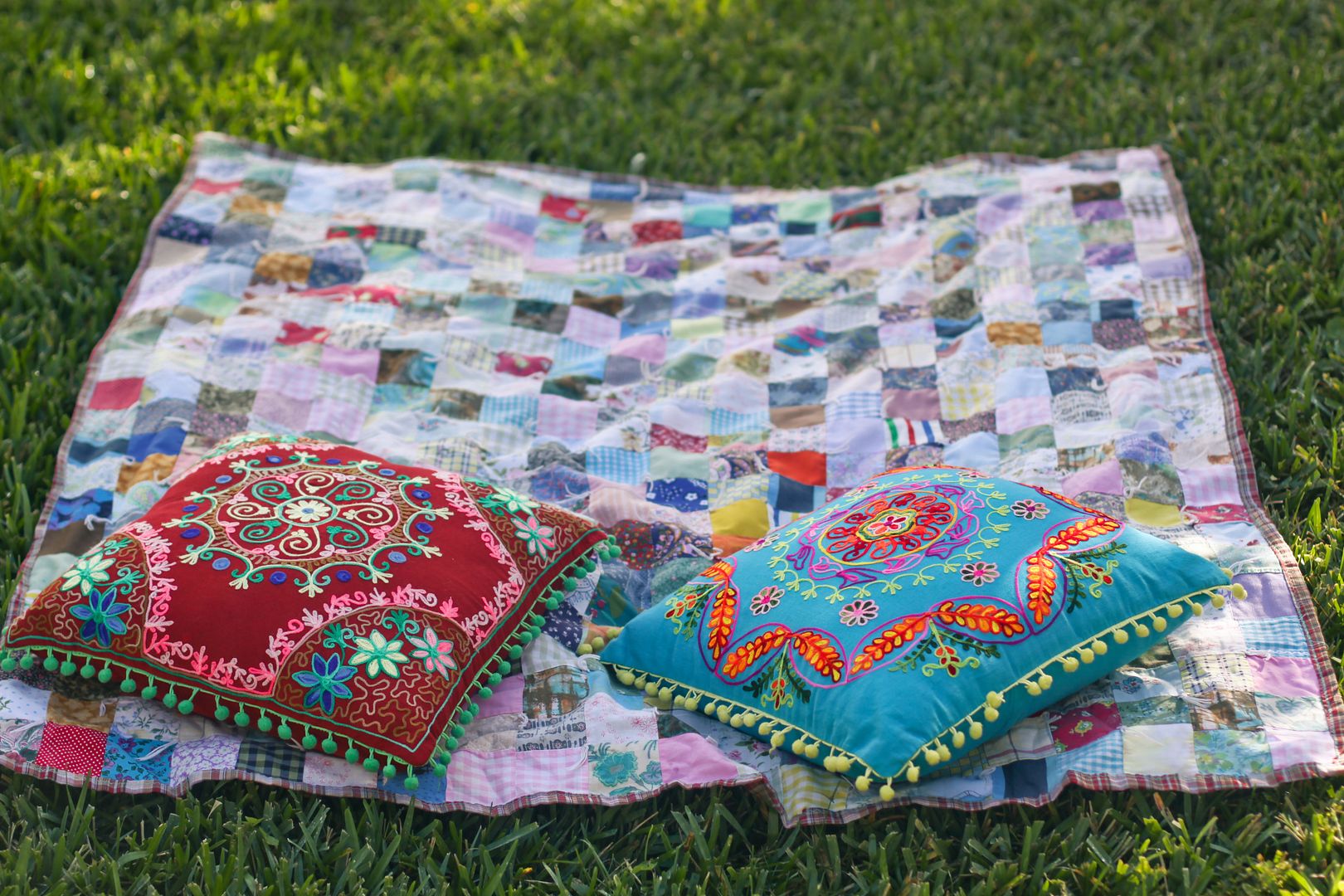 Stay up a little later, go for a moon walk, buy water balloons, make a scavenger hunt in your back yard. And next time it storms, turn your garage into a storm theater. Eat popcorn. Rate the thunder. Smile.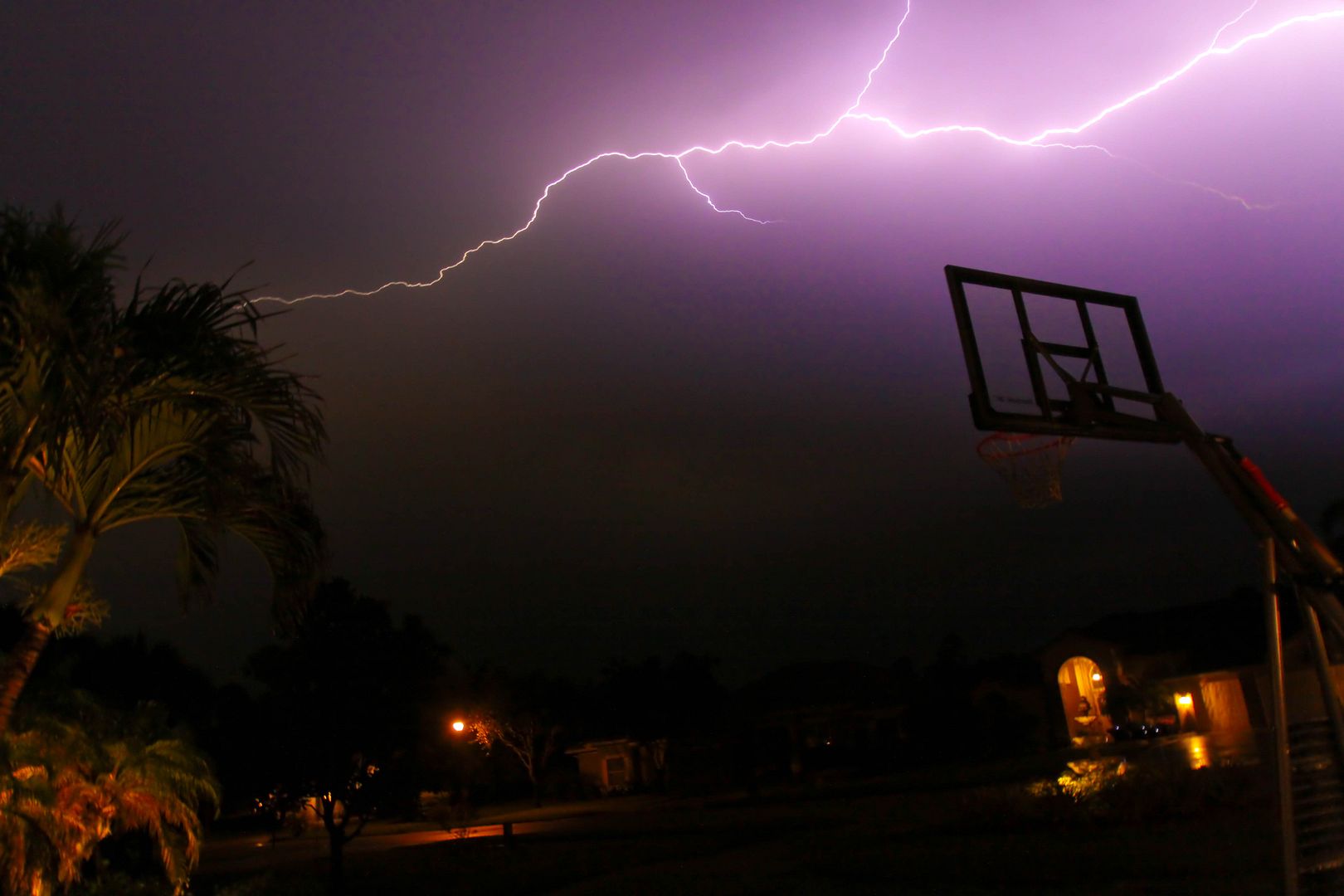 There are 525,600 minutes in a year. How will you celebrate?
I know you all have unique ways you celebrate little moments with your families. Summer's almost here. Do you have any favorite traditions? Any made-up holidays or special things you do to transform ordinary events in your home to memorable occasions? Hallmark and I would love to hear your stories. In your comment, please share the special ways you celebrate to help make your year–all 525,600 minutes of it–a special occasion.

To see other Hallmark posts on this blog, click HERE.