I'm all about savoring every moment, but I'll admit this hot summer thing? I want to skip the last three chapters and be done with it. Which is why you would have thought I saw Jesus in the third aisle over at Joanns the other day when I noticed the fall wreaths have debuted. I am ready for a weather shift, and I'm a sucker for seasonal commercialism.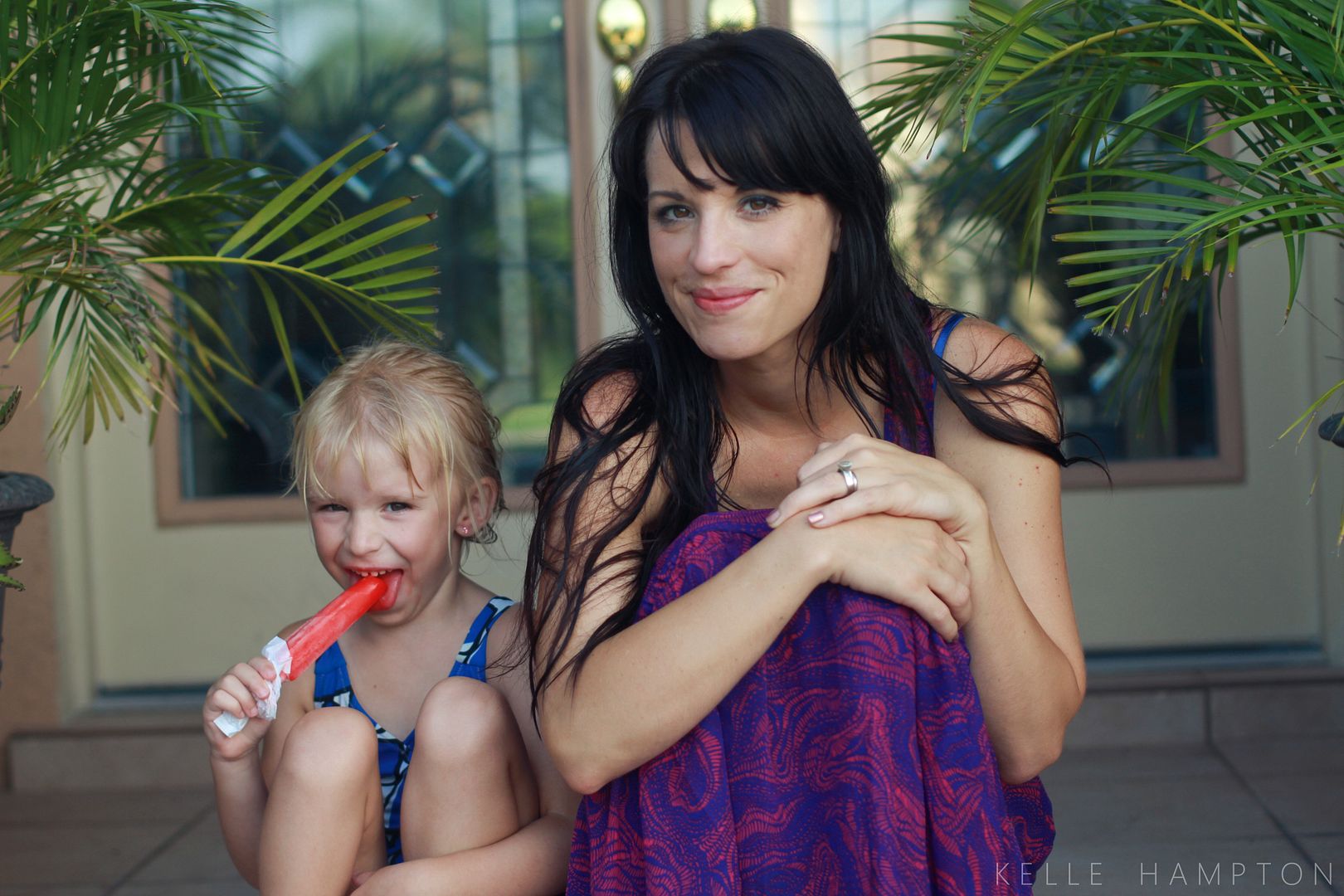 We dwell in two places these days–inside or in the pool. I actually asked Brett the other day, "How come we have to wear clothes?" because it's so hot and humid, the heat relief of communal nudity sounds inviting.
Don't worry. We stayed clothed. We ate popsicles. We ran through the sprinkler, and we finished the night in the pool.
It looks like this: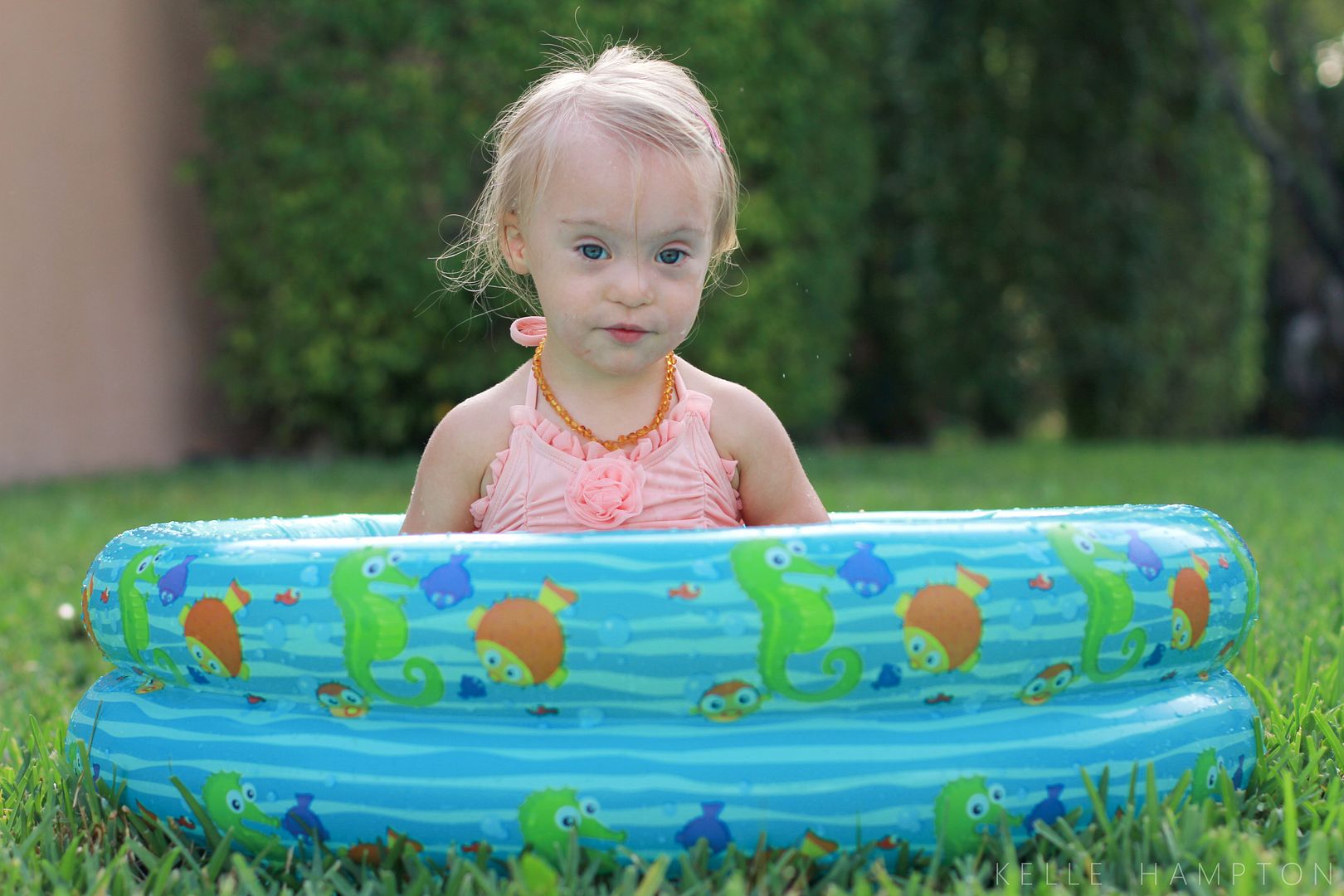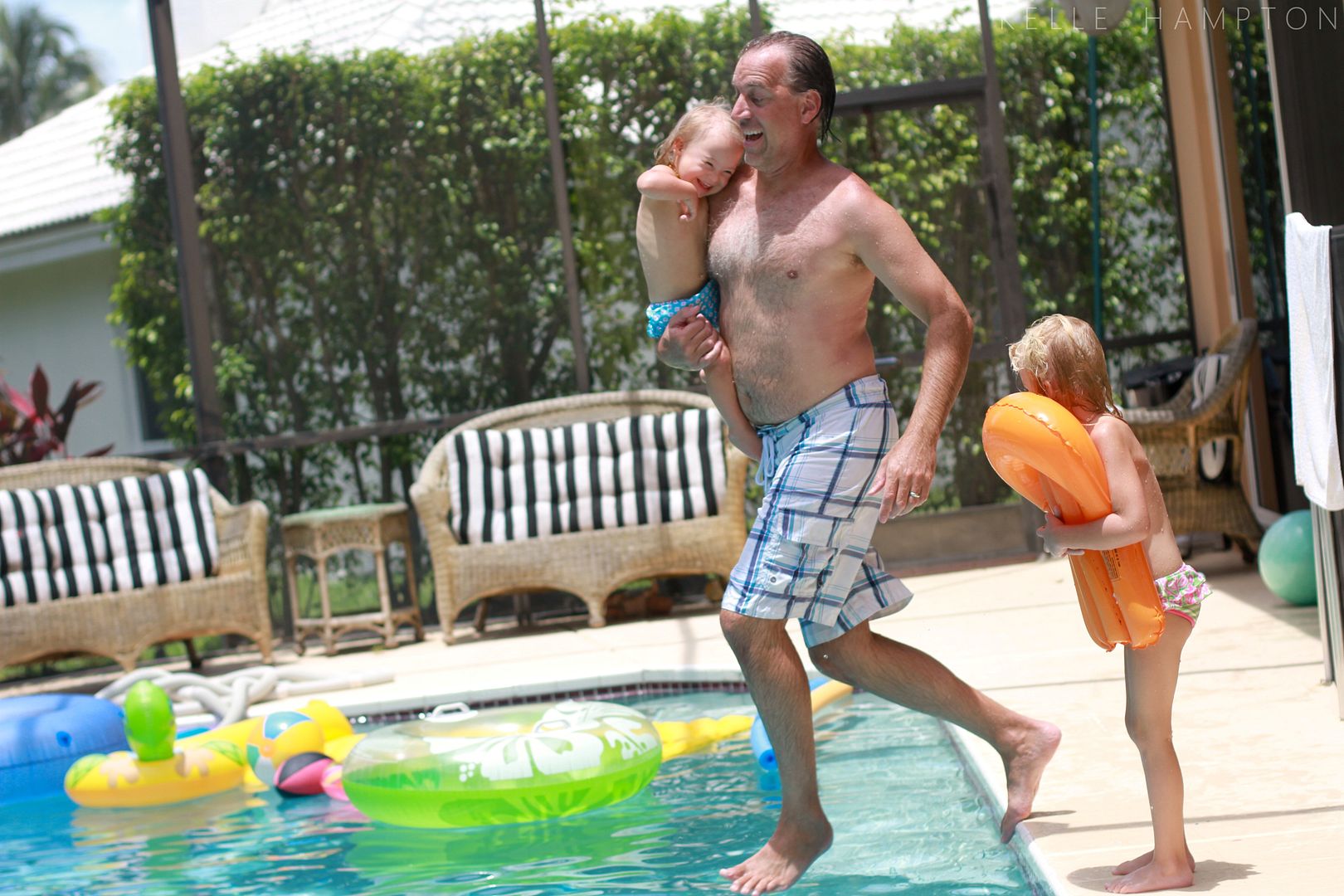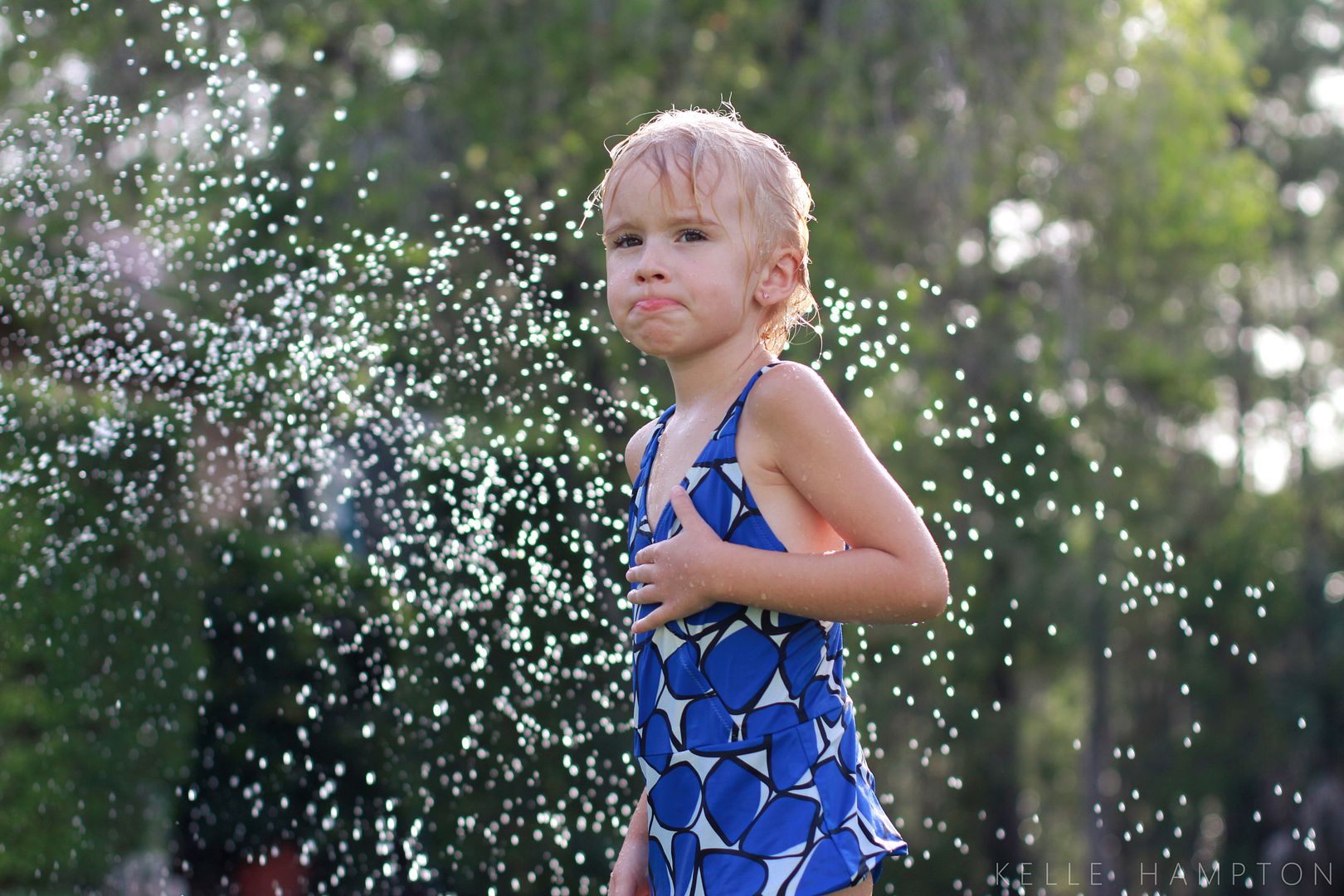 Ten Random Thursday Facts:
* I thought it was Friday for the first half of the day today.
* I am crazy looking forward to the Olympic opening ceremony tomorrow night.
* School starts in three weeks, and we are still making big decisions.
* Regardless of decisions, I still enjoy thinking about cool backpacks, lunch boxes and first-day-of-school outfits.
* I Googled "Precious Moments Coloring Book" today. Because I had one once. And I want another one.
* I'm going through a hair accessory phase.
* There are FIVE empty cups on my desk right now. I'm going to do something about that.
* The girls and I are having a sleepover at a friend's tomorrow night. A real polish nails, eat popcorn, watch movies kind of sleepover.
* I had a pedicure this week and I was so relaxed, I started slipping out of my chair. It startled me.
* Nella has added several complete sentences to her vocabulary, and we've been celebrating.
Thank you to all of those who joined us today for the NDSS Webinar. So many great questions! If you missed it, you can watch it on YouTube HERE
*****
I'm so excited to bring Darlybird back as a sponsor this month. I've proclaimed my love for this fun, whimiscal shop and their incredible selection of well-priced unique gifts, and several of you have followed (they sold out of the adorable owl hanging last sponsorship, but it's back in stock). Darlybird is returning with new shop items as well as old favorites.
I'm loving my Vintage Elle Ring…
The Vintage Molly and Florida 50 States Earrings…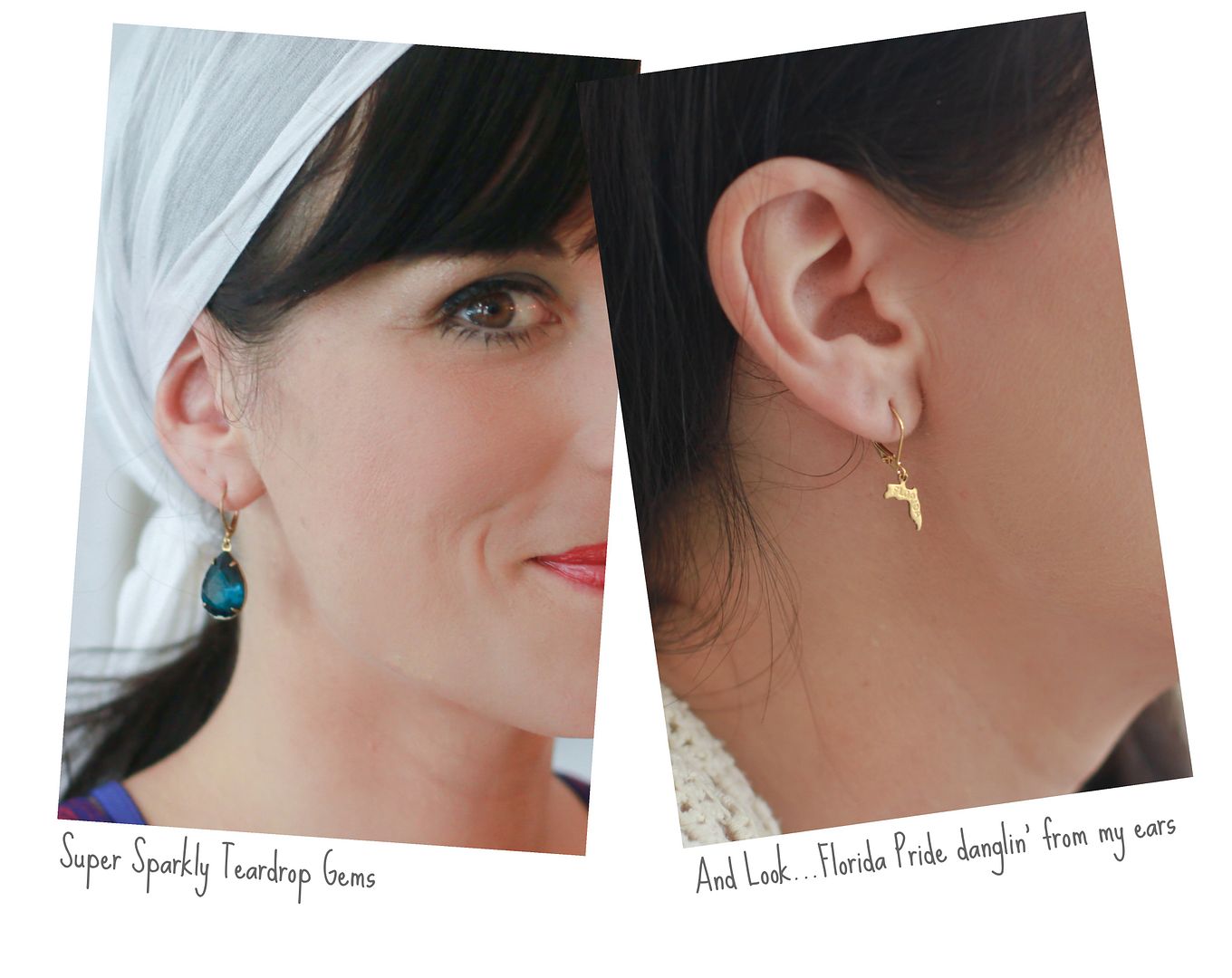 …and Darlybird's fun home and children's accessories.
Like the driftwood garland…
…and Lainey's wool felt crown.
Darlybird has also helped us in our mission to support the NDSS, donating a portion of their profits last sponsorship to Nella's 2for2 Fund. We're thrilled to welcome them back. Happy Shopping!
…popping in tomorrow for a quick Friday post.
Olympic prep: