I have grays.
There I said it. My head has been overtaken. What started as my first gray hair last year turned into a freaking white-haired block party, and now I am obsessed with tracking them down in this nightly head-over-the-sink-examining-like-a-chimp ritual. No matter where I part my hair, I find one. Wiry, coiled non-conformists, those grays are. They think they're so cool because they're all go-against-the-flow and look different from the smooth brown ones. And since this is kind of new, I'm still in the Whoa! stage, so I shout from the bathroom after the latest gray hair census report and announce to Brett how many new ones I found.
"Nineteen, Brett. How can you get nineteen new gray hairs in one week?"
And he doesn't even comment back as there are certain conversations I have with him where he just checks out because he knows I'm really just having a conversation with myself. Except he smiles–that smile that says "Ha ha, join the club." Because he is–how do I say this…more experienced in the gray-hair-counting area.
Speaking of smiling, I'm not buying the smile from the chick on the Nutmeg Dark Brown box. She is smirking. She thinks it's funny that I now have to buy her more than I'd like to, and I want to wipe that smile off her face for her. But I refrain. Because I need her, #28 Nutmeg Dark Brown with the conceited smirk.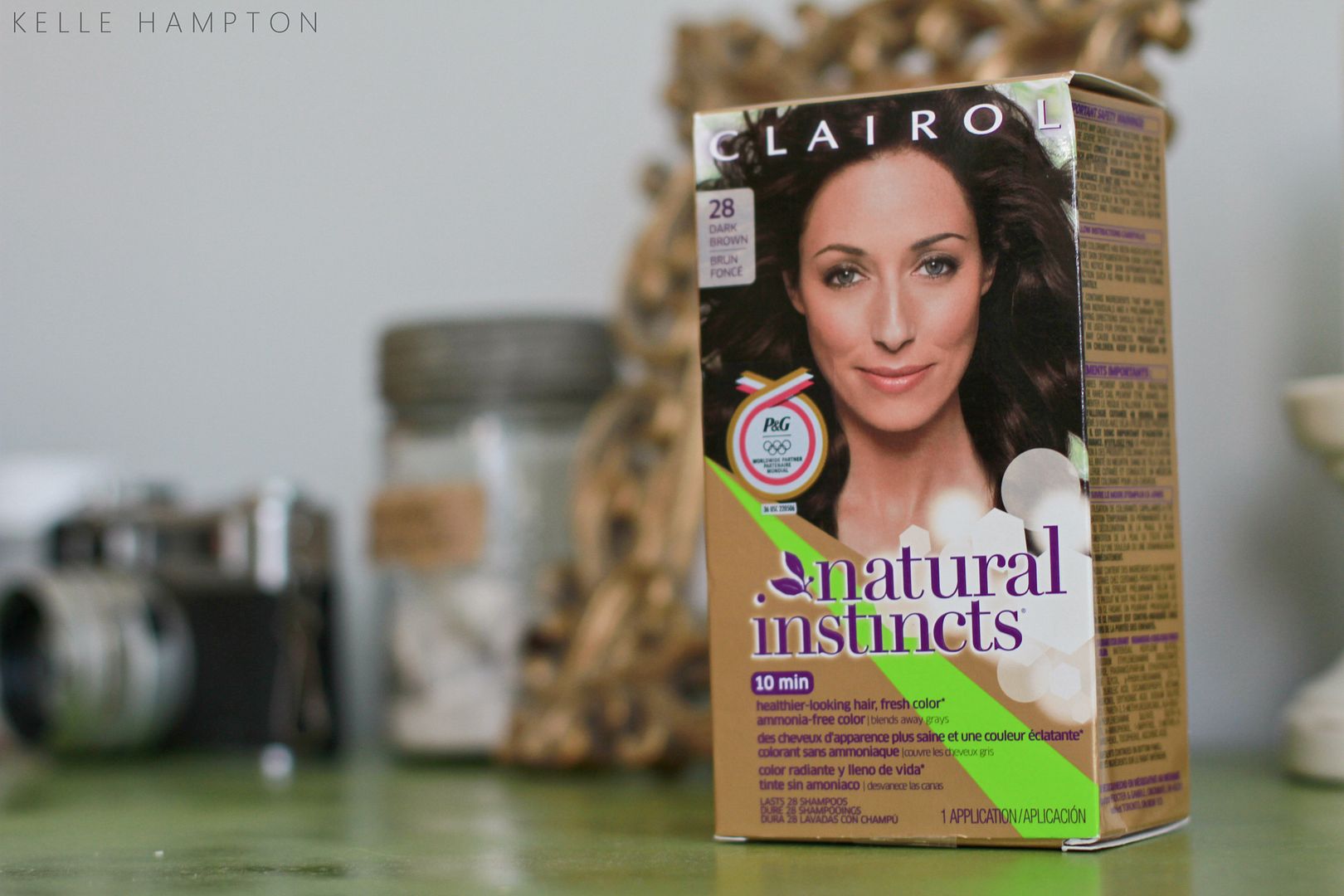 *****
The last couple weeks have been good for me. I've fallen deeper in love with writing, and I've really enjoyed the way it feels to write through more challenging days. Writing is a part of me just as musicians can't live without music and painters can't live without canvas and paints, and I thrive on experiences that pull me to write a bit more raw and unfiltered. It's my favorite kind, and though I hope that all my writing comes out that way, sometimes it needs to be stimulated. The writing though is really just a bi-product of the greater reward of challenges–instropection at its best, the kind that can't come from reading books or hearing someone else's story but must come from our own experiences. Sometimes I look back at posts from the early days after Nella's birth, and I miss that writing and feeling. It just flowed–pain, self reflection, growing, putting it all out there. And as quick as I think it–that "I want that again" feeling, I retract, almost superstitiously as if just thinking it means I'm giving the universe permission to throw some great challenge at us. No thank you, I'll keep my crafts and brunch with girlfriends.
I can say this because deep down, I'm not superstitious. And I know that good introspection does not need Down syndrome or husbands with chest pains or first days of kindergarten to fuel it. I also know that challenges are inevitable. When we live aware and embrace everything around us as part of our story–the good, the bad, the funny, the irreverent, the holy, the confusing and the calm–we'll have wonderful things about which to write. Subjects to paint. Stories to sing.
So this weekend, I embraced the calm.
After so much deep thinking and self-reflection, I turned it off this weekend. So much that last night while trying to fall asleep, I actually had to pull out my imagery trick where I tell my brain to shut-the-hell–up. It goes something like this, for anyone interested in borrowing it (I made it up. Dr. Phil, don't even think about stealing it): You imagine your brain is a Magna Doodle–one of those magnetic drawing boards for kids, and all your thoughts are iron filing crap junkin' up the board. And then you come in and grab the little eraser knob at the bottom, and you meditatively swipe it clean. You have to say "Swipe" out loud when you do it. Voila–resting brain. Dude, it works.
So, where were we?
Relaxing. Not much thinking. Hanging at the Church of the Isles of Capri with friends.
My girl is coming out of her shell a little easier these days. It's confidence.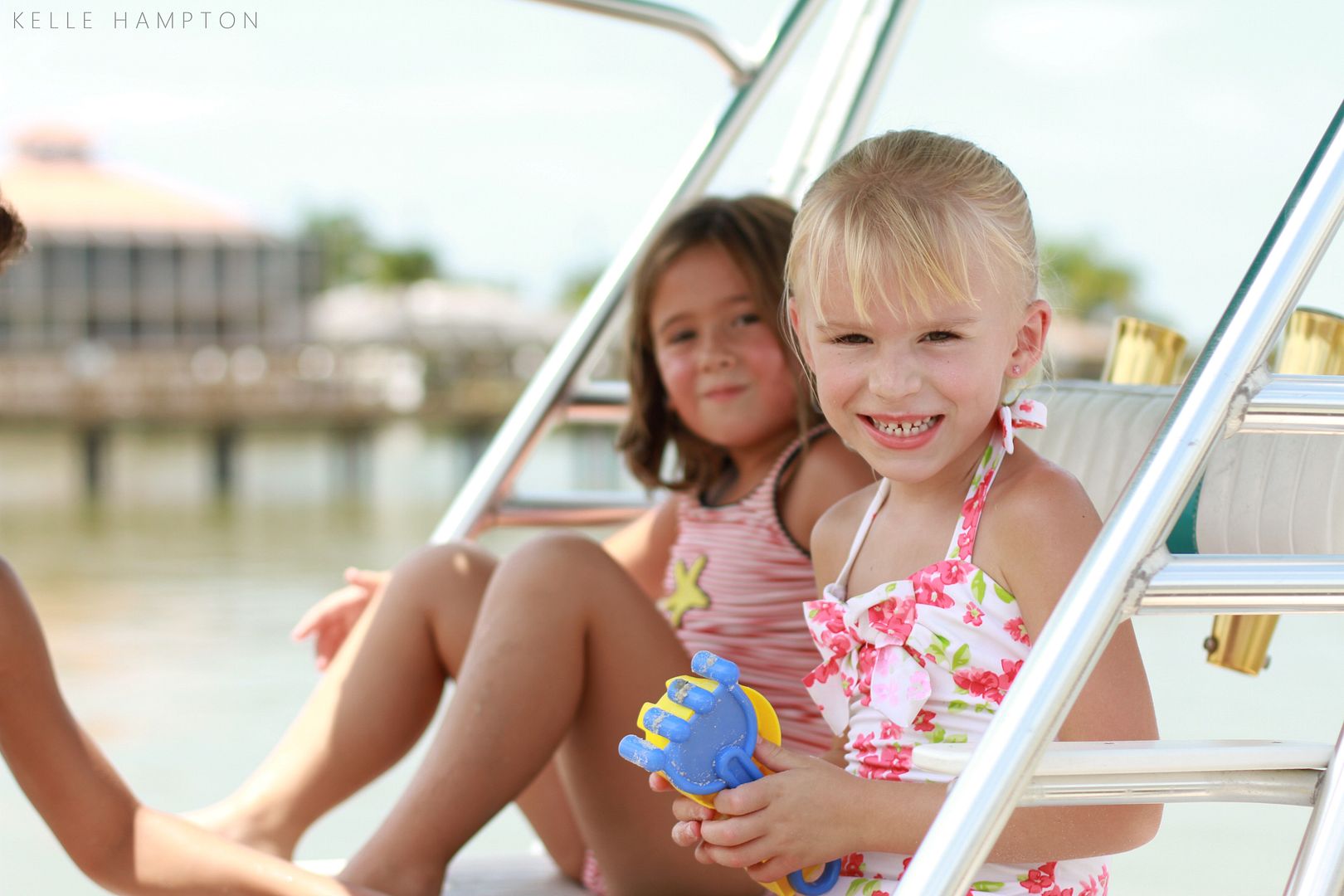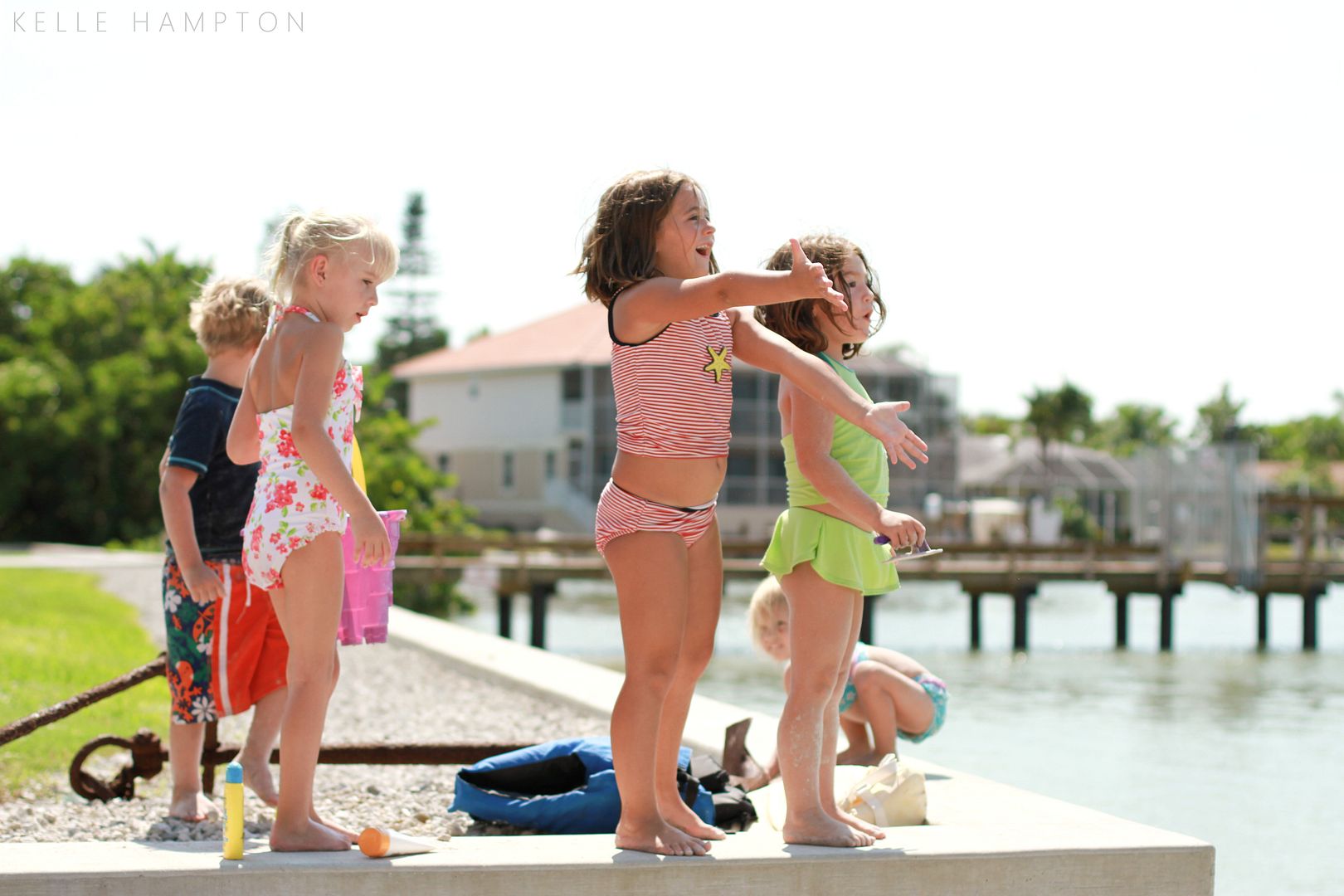 Hope your holiday weekend was lovely. Many more back to school today–good luck!
*****
Your #enjoyingthesmallthings photos:
If you use Instagram and have a photo that makes you happy, share it by using the hashtag #enjoyingthesmallthings. Yours may be chosen to be shared in a Friday post.
(can I just say I love these? I drop in on this hashtag several times a week, and it always makes me happy. Y'all are making beautiful moments with your families.)
****
If you are in the Southern California area, I will be returning to San Diego in October to be part of the Infantino and Step 2 Everybody Plays campaign. Infantino and Step 2 are hosting their casting call now and are looking for children to be part of this event.
I just saw the new toys we'll be photographing last week, and there's a new line coming to Target called Go Gaga! Vibrant vintage colors, wood and corduroy textures–it's gorgeous.
I'll also be doing a book signing in San Diego on the evening of Wednesday, October 17th. More info to come.
*****
Finally, I'm thrilled to bring Casey Wiegand back as an Enjoying the Small Things sponsor. Casey is an artist in the Dallas area (check out her amazing art studio for kids and adults, A Little Artsy), but she also has an beautiful heart which she shares on her blog, at speaking conferences, and through her art.
Art, style, motherhood, family, faith, women's issues–Casey's got it.
And a brand new baby, Apple, who just came home. Check her out.
*****
It's a four-day week! And I'm off to color my hair.