October is Down syndrome Awareness month. I want to take this opportunity first to thank all of you. It's a funny thing how this blog community has become what it is. I assume you, like myself and many others, visit a blog because you relate to the story in some way or maybe you're intrigued by a different way of living. Many of you first visited this site through the story of Nella's birth, and if you were reading back in the early months of 2010, perhaps you remember more vulnerable posts when therapy visits to our home were a big deal and "Down syndrome" was still hard to say. It's not like that anymore, and the blog—like our life—has "moved on" if you will.
That isn't to say we aren't still vulnerable or afraid or that Down syndrome doesn't present challenges along the way. I think every one us of has a great pool of vulnerability that dwells within. It is transposed through various experiences throughout life—through hardships, through parenting, through our marriages, through relationships with our parents, our friends, and most importantly our deepest self. The presentation of Down syndrome in my life has awakened some of my vulnerabilities—vulnerabilities we share—and many of those will probably never go away. Some of you may have had vulnerabilities stirred up through welcoming a child with special needs or losing a parent or facing illness or having your heart broken or maybe simply by welcoming a child period and all of a sudden experiencing a tidal wave of emotions you've never felt before—love so great that you're terrified of losing it.
I like to tap into those relatable issues a lot in my thinking because I am fascinated with just how many commonalities we all truly share. As much as we love to be unique and we make efforts to stand out as different through our style, our home decorating, our thoughts and ideas, we cannot escape the fact that at our core, we are the same. We are human. We want to be loved, we want to feel safe, we want to be heard, we want to contribute, we want to be happy. All of us.
I have no mission statement for the blog because my brain is far too scattered to ever be summarized into one sentence. But if I had to choose something for this space it would simply be Welcome to Enjoying the Small Things. We might look different than your family, we might believe differently, we might raise our kids differently, and we might choose priorities that are different than yours. But really, we are the same. I hope you feel that and I hope that fact makes you feel welcome and accepted and encouraged to live your one wild and precious life. And if we approached every one we ever met with that philosophy, I think the world would be a kinder, gentler, more understanding place.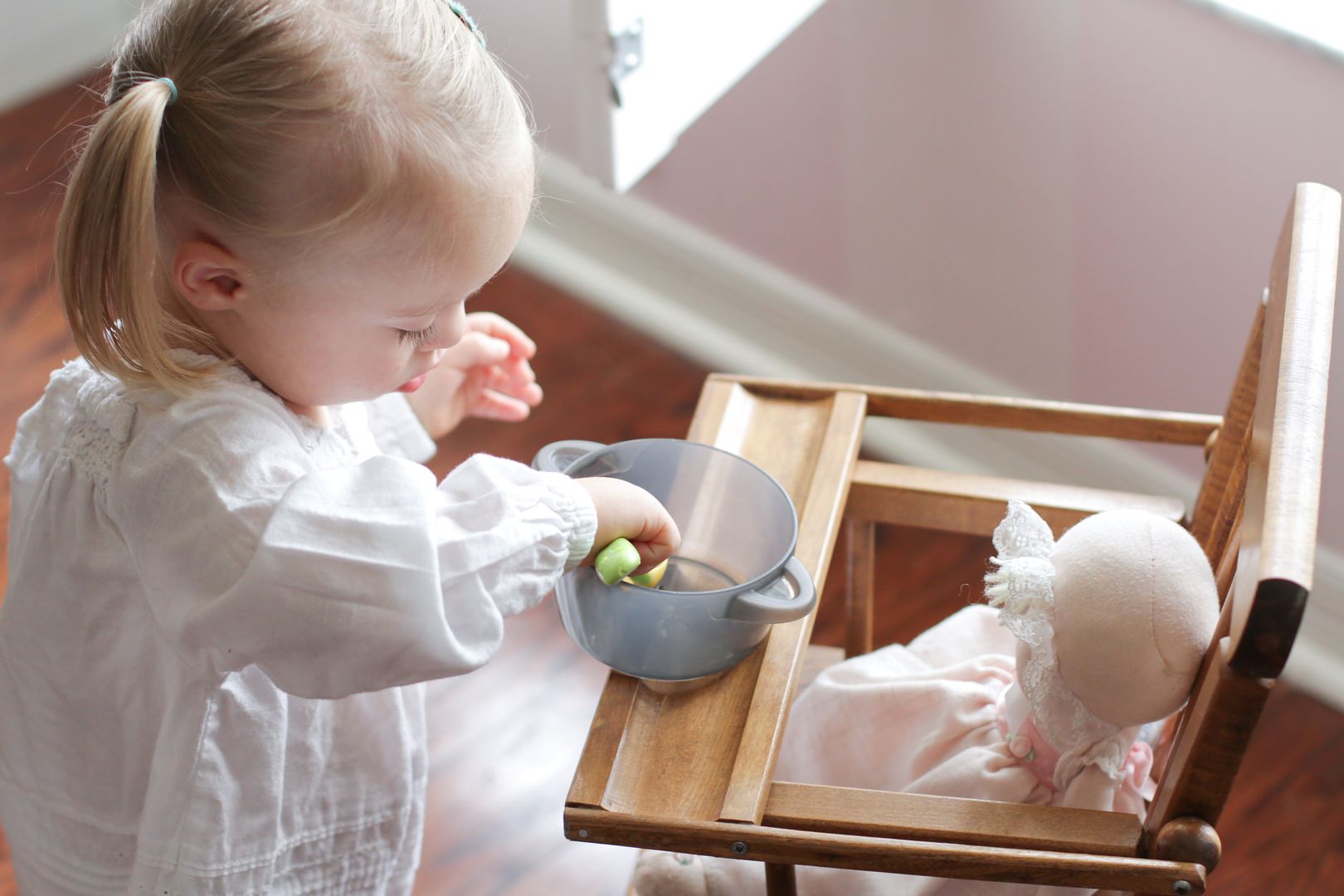 As far as Down syndrome is concerned, I hope that in visiting this blog over time, stereotypes regarding individuals with special needs are dissolved. I hope you see Nella as a child first—a free-spirited child who loves her baby dolls and her sister and being hugged by her mama; a child whose wonder of the world is so rich right now that she wants words and explanations and exposure to every good thing the world has to offer. And then I hope you walk away from this blog and that you have the opportunity to meet many others with Down syndrome or Cerebral palsy or Autism or Turner syndrome or Prader-Willi syndrome or chromosomal deletions and that you remember we are all the same. We want to be loved, we want to feel safe, we want to be heard, we want to contribute, we want to be happy. All of us. I hope you use your own vulnerabilities in life to connect with others' vulnerabilities. Wonder what it would be like to have what society has labeled a "disability" and think about how you would want to be treated and valued. Teach these lessons to your kids. Every day. Teach them that though we are different in brilliant and beautiful ways, we are really all the same.
Tell your kids it's Down syndrome Awareness month. Find a Buddy Walk near your home and take your entire family to it. Show your kids this video and talk to them about how we celebrate differences (for little kids, this video is a wonderful place to start!). And please, if you do anything this month—make efforts to stop the use of the word "retard" and "retarded" in your family's vocabulary. Comparing even your own absent-minded actions to a word originally intended to classify individuals with mental disabilities is incredibly hurtful to the families who love someone with special needs. I hear it every time it's said–in conversation, on television, when people don't even know I'm listening. I know you're not talking about my child, and I know that you are kind and accepting of others' differences. I understand it takes a while to dispose of a word that has for so long been accepted in our society. But know that it stings to hear that word. It stings to have that painful part inside you that's on alert to defend your child flare up and remind you that there's a bad word that people use to make fun of your beautiful, wonderful, capable child. Please think about that. Talk to your children about this word and ask them to confidently stand up to their friends who use it.
I may not talk about Down syndrome a lot on the blog because our blog is a "life blog," and our life extends far beyond Down syndrome. However, there's a message about Down syndrome that I believe breathes true in every post: we have differently abled children, and each of them contribute so much joy to our home. I don't want to forget that the opportunity of having a child with Down syndrome and educating others is a gift. I want to do the gift right.
If there's something about Down syndrome you'd like to know or if you'd like to hear more about an area of our life regarding Down syndrome and Nella's progress, the future, etc. that I haven't shared, please leave a comment on this post. This month of Down syndrome awareness is a great time to address some of these issues and how we, as a community, can help raise awareness. I'm happy to collect some of your questions and answer in a post later this month.
Again, thank you for reading and for celebrating the ways in which we are both different and alike. Thank you for all the love you've expressed for Nella and our family. So many of you have written to me with your stories of how your perceptions have changed, and those e-mails mean so much to both our family and our community.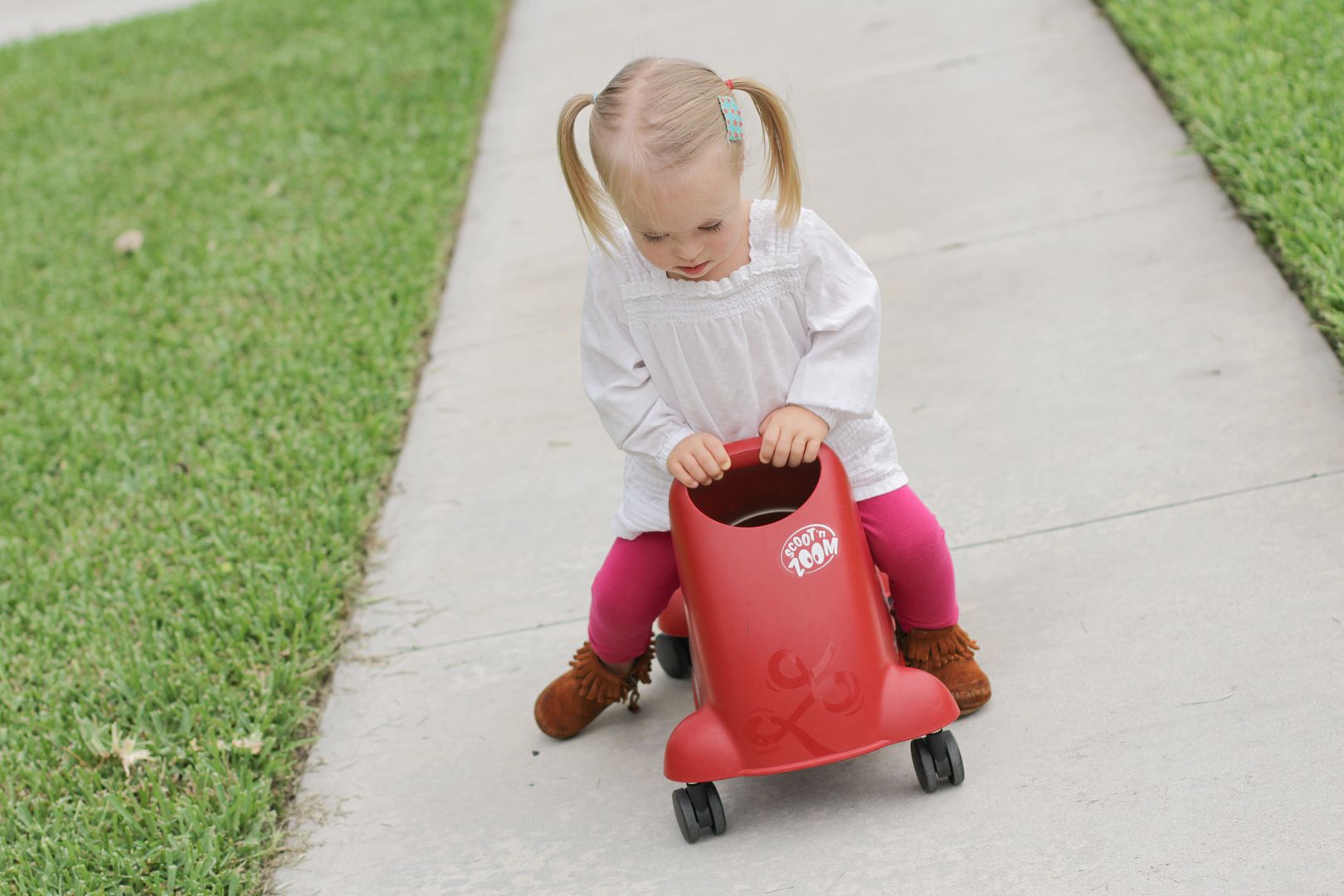 The longer we listen to one another – with real attention – the more commonality we will find in all our lives. That is, if we are careful to exchange with one another life stories and not simply opinions. ~Barbara Deming
*****
SoCal readers, our family will be in San Diego to photograph the new Infantino/Step 2 "Everybody Plays" campaign the week of October 15th. I'll be doing a reading/discussion/book signing at 7:30 p.m. on the evening of Wednesday, October 17th at the Mira Mesa Barnes and Noble in San Diego (10775 Westview Parkway). I'd love to meet you and your family. Come on out!
*****
And finally, introducing a new sponsor this month: Independent Origami Owl Designer, Deb Oliver. Origami Owl was started by a 14-year-old girl, Isabella, who set out to make enough money to buy herself a car by her 16th birthday. Now the business offers a chance for many other women to help support their families by selling lockets that tell stories. Each locket can be customized with charms that represent your family, your hobbies, your passions. Deb created a locket for me with a camera, a typewriter, a "love" charm and three gems–two pink and one blue for the little boy on the way.
Check out the collection of lockets and charms available through Deb's site.
One comment on this post will be chosen (through random.org) to receive a free customized locket, courtesy of Deb Oliver.